HISTORY
Posted: February 3, 2015 at 9:00 am
Russ Brown aka Captain Turbo was one of the early Bodyboard pioneer manufactuers from Hawaii starting up production in '83.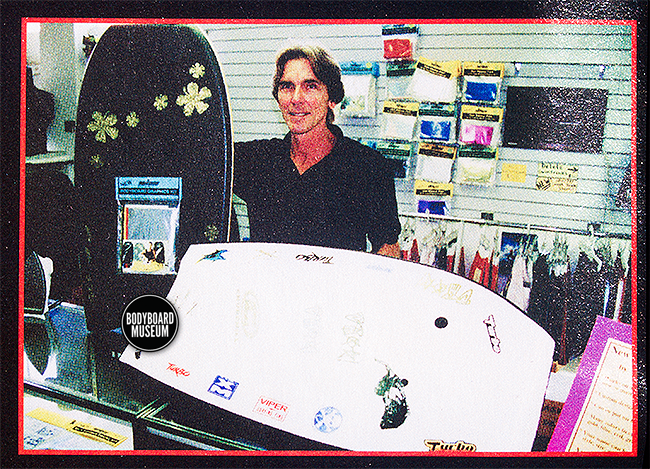 Posted: September 8, 2014 at 7:57 pm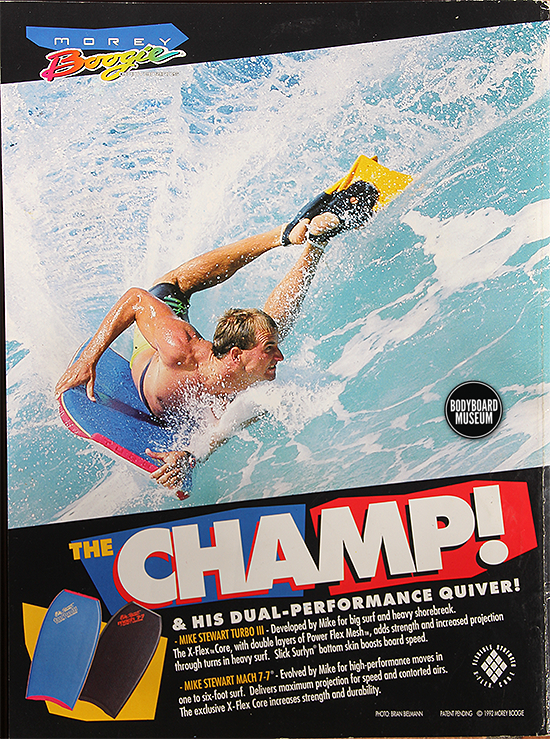 Posted: April 2, 2012 at 7:37 pm
1985 Turbo SE 2 Pro Bodyboard 42 inch. It was stiffer than the Moreys with a vinl deck and hard PVC. Comes with a hard plastic plate under skin for added rigidity. This original board came with twin fin box.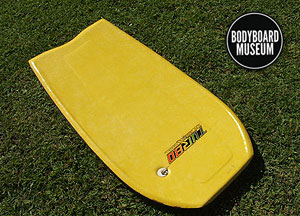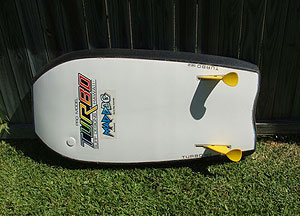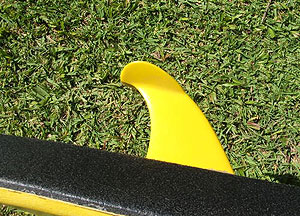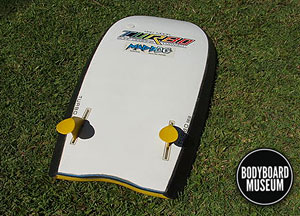 Posted: March 12, 2012 at 5:44 pm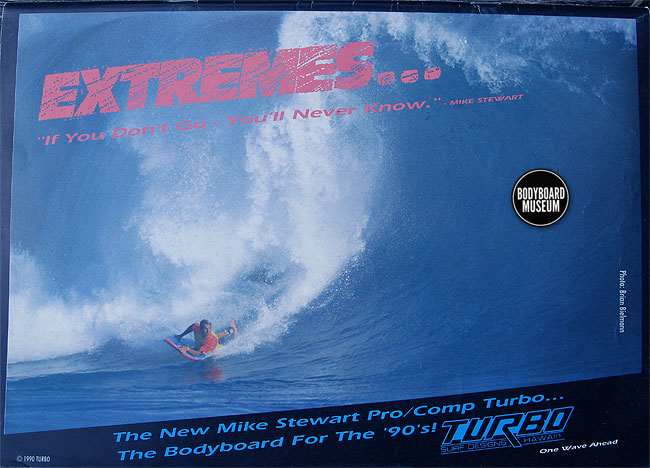 Posted: February 17, 2012 at 2:20 pm
The 1991 Mike Stewart Turbo Pro Comp II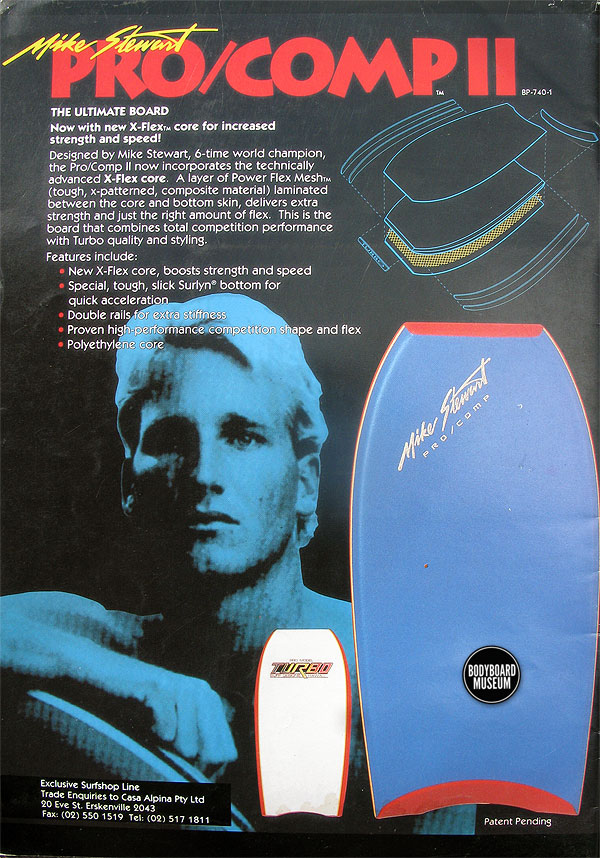 Posted: January 29, 2012 at 4:09 pm
Early 90′s Mike Stewart led the market with his Turbo Pro Comp II bodyboard.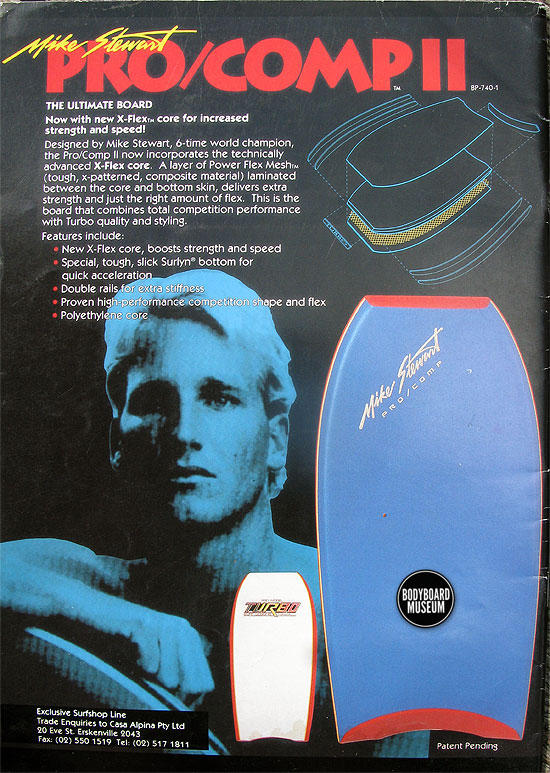 Posted: August 18, 2011 at 4:57 pm