HISTORY
Posted: March 13, 2011 at 9:13 pm
Troy came from Foster on the mid north coast of NSW. Both proficient at prone and dropknee he joined the Rheopaipo team in the 90′s and became Ben Hollands travel and sparring partner. Troy was a fierce competitor on the local Aussie tour but it was his DK skills that he was best known for. This shot, Troy water slaughter at home pic Stroh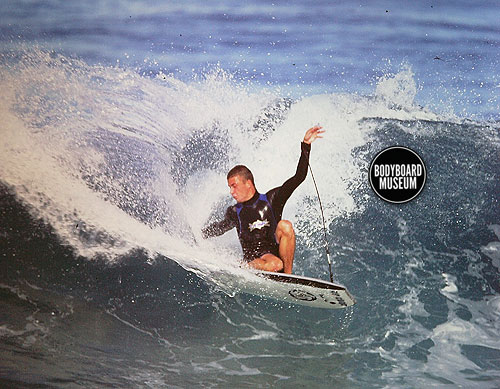 The Circus video covering the 2000-1 Hawaiian season was one of longtime producer Chris Stroh's personel favourite movies from his film making career. Epic riding and waves. Dre, Dubb,MC,Roach,Kingy, Nelson Ross, Virtue, Lester plus Toby and Ben and the rest of the all starcast .Below is the link to the Hubb, Skipp and Hardy section.
http://www.youtube.com/watch?v=s4iTRi6S_1U&feature=related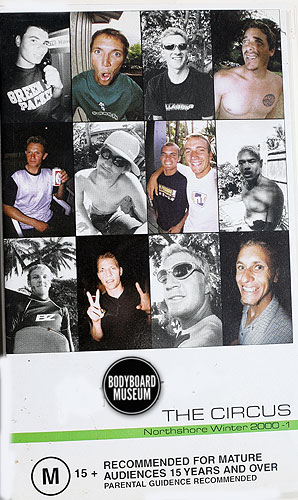 Crispin Hughes has always been a bit of a mystery man. Coming from Avalon on Sydneys Northern Beaches throughout the 90′s the Dropknee maestro  earned a reputation as a bit of a soul surfer. Never one to chase the points and glory Crispin still had the knack to turn up in the right place at the right time. His collaborations with photographer Scott Aichner resulted in some classic pictures. Today Crispin now one of the elder statesman is still tearing it apart. This shot taken at one of his favourite hangouts, Lil Avalon.
Christian Ricco alias Rissole has long  been one of the local standouts at Shark Island. As a member of the Cronulla Skid Kids he became well known in the early 90′s for his fearless riding. A feat that earned him a Shark Island Challenge victory in '99.Today along with Dave Ballard, Rissole continues to leadthe pack usually scoring the best set waves every time the Island stirs. Photo Stroh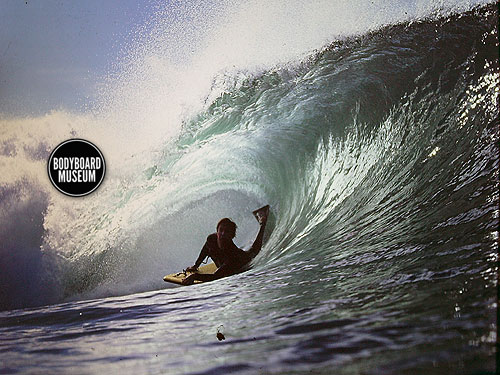 Steve "Bullet" Mackenzie grew up at Maroubra one of the most heaviest  localised surf zones in the world. Macca was probably the only bodyboarder to be given a  get out of jail free pass as the local surfers loved him and he was one of the boys. The shot below was taken in the Maroubra shorey in the 80′s where Bullet at the time was still a youngster honing his skills. Macca would soon become one of the best tube riders and most respected bodyboarders on the planet. Photo Stroh.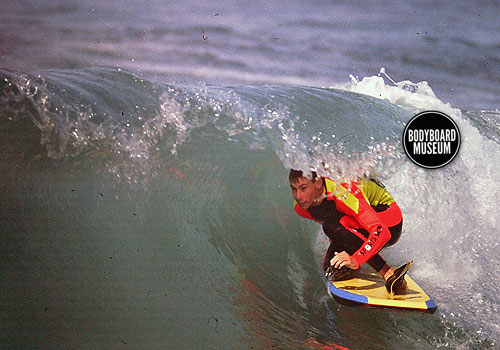 Matt Allen earned a reputation in the 90′s for charging at The Wedge in Newport Beach Cali. He later took his big wave heroics to Hawaii and in particular Waimea Shorey where he was always one of the first out when the mutant shorey began to stir. HB adv photo by Bolster.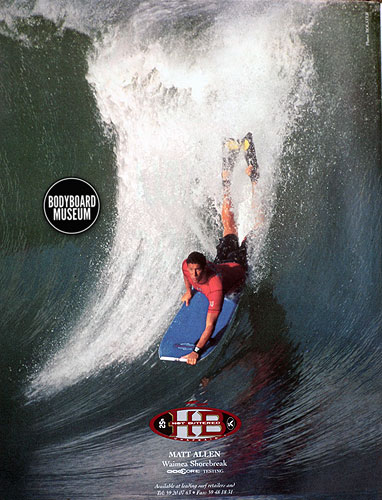 Its not hard to work out were Adam Wingnut Smith got his nickname as a grom.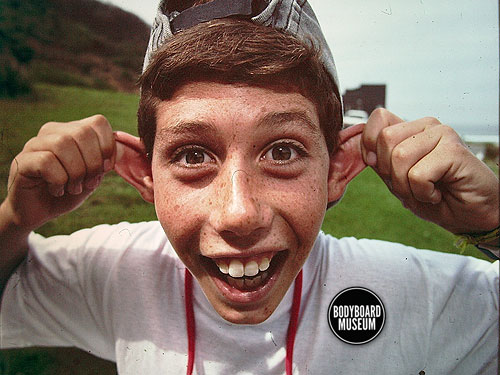 Earley 80′s advertisement for Morey Boogie featuring Ben Severson.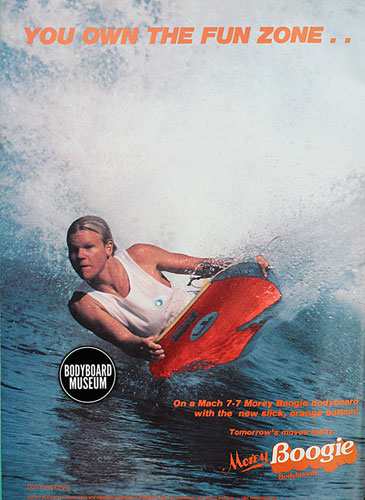 Mike Stewart Morey advertisement celebrating his '95 Pipe victory.Photo Bielman.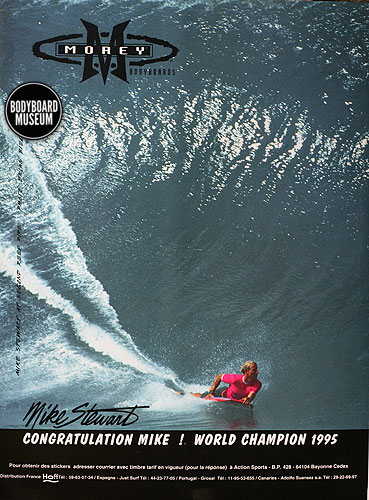 PJ Hyland Suckrock pit for Down The Line the leash company run by Benny. Pic Button.