HISTORY
Posted: August 24, 2011 at 10:14 am
Avalon's Tully Beevor burst onto the bodyboard scene around '94 and quickly became the new rising Aussie talent thanks to his fluid lines and stylish manoeuvres reminiscent of a young Mike Stewart. Photo Stroh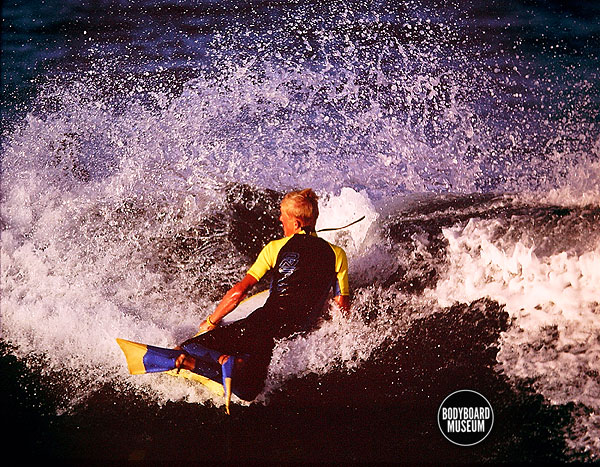 Advertisement from '97 featuring Buzz the longtime owner/ head shaper at Toobs.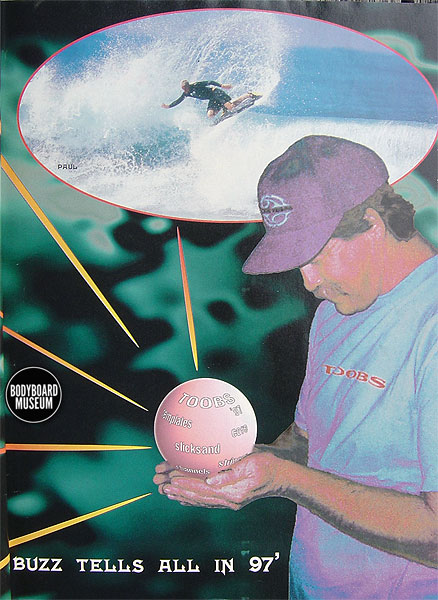 From a Bodyboarding article written by Evan Penglis called "Bodyboading for the Record" these pics of the Maroubra crew appeared in Tracks Nov '86. Top image was of Ross Hawke, Middle: Evan Penglis and bottom left is Macca all taken at Suckrock while bottom right is of unknown by Simmo.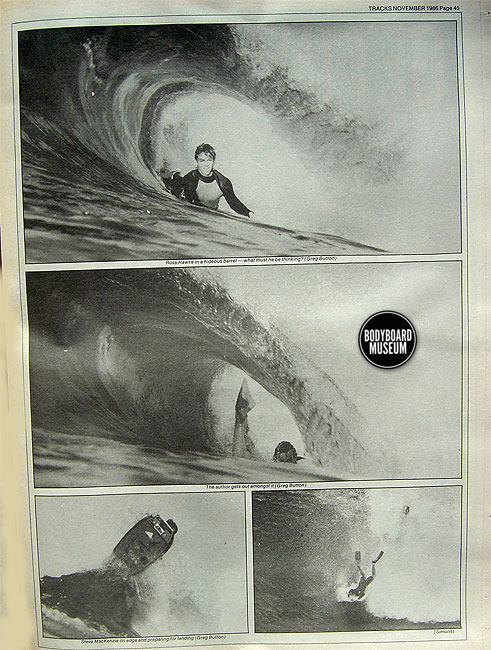 Keith brought style to the sport. In the 80′s he led the DK charge by pushing skate moves and breaking away from the mostly soft flat turns being performed by dropkneers of the past. Sasaki was doing barrel rolls, laybacks, floaters, re -entrys and constantly had his rail on the edge. Photo below of Keithy was taken on the South Coast at Potholes. Stylish as always Sasaki exits the barrel with his usual flair. Photo Chris Stroh  '90.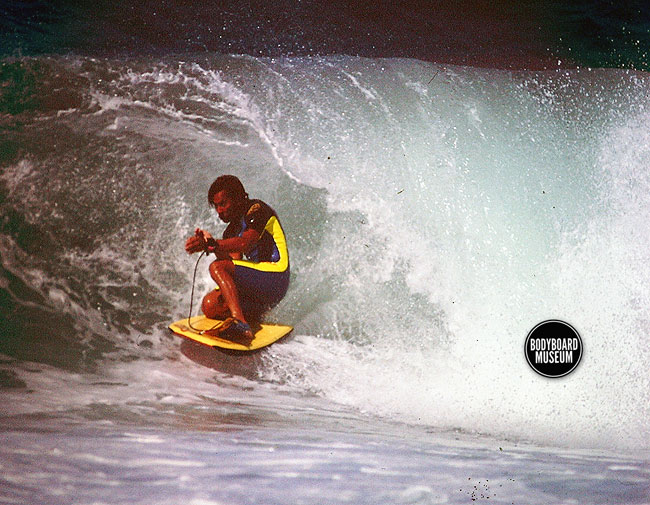 Alias Dr 360 , Joe was a legend on the mainland USA. One of the sports longtime an most dedicated supporters he was also captain of the Scott team in the early 90′s.This pic was taken in Puerto Escondido by Caldwell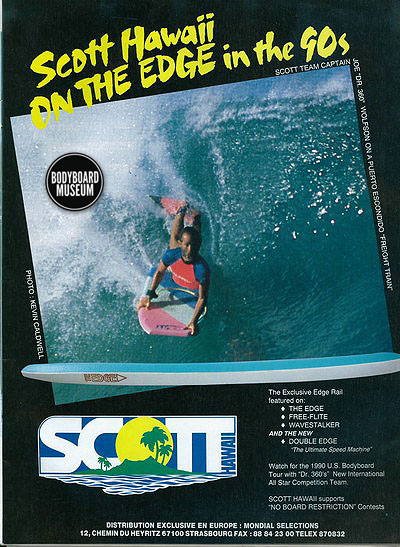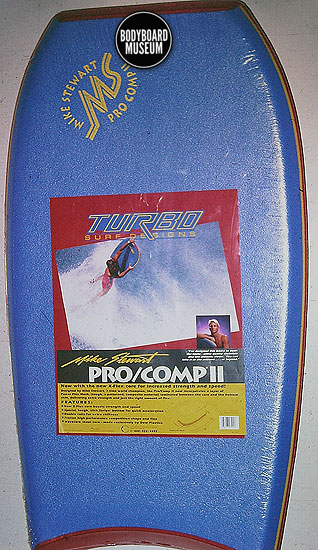 Jeff Hubbard has a reputation for big aerial moves but he is equally happy taking on waves of consequences. Check out the slab of water known as The Wedge in California he's about to cop on his head. At least it made the cover. Photo Hoover.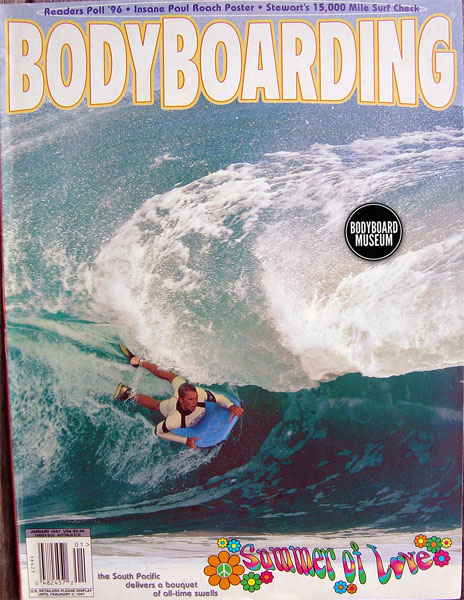 In the late 80′s early 90′s Shell Harbour on the South Coast was home to contest dynamo Shane Griffith. Shane was one of the new bred of contest orientated riders around this time that had contest riding down pat. Along with Alex and Nick Gibbs from Manly, Shane was often unbeatable a fact he proved by winning 3 x Aussie Titles. Photo of Shane at Mystics by Stroh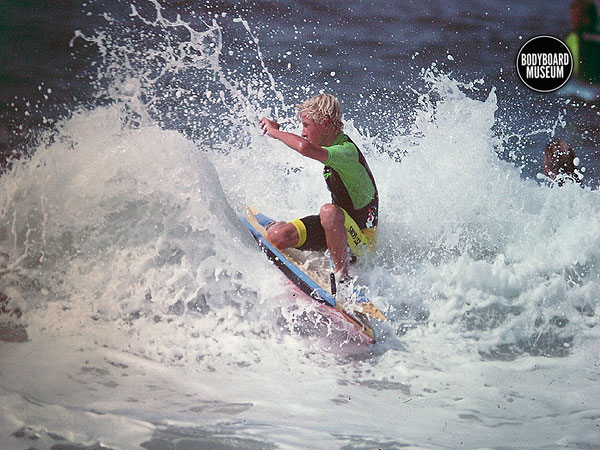 Terrigal on the Central Coast was home to  Tim Jones in the early 90′s. Jonesy was well known for his big wave heroics at the local reefs and points near his home town. When Tim ventured to Hawaii's Northshore he revelled in the big stuff  like taking this Pipe drop in Jan '93. These days Jonesy's is one of the worlds best water photographers and its partly due to his days charging as a bodyboarder. Photo Chris Stroh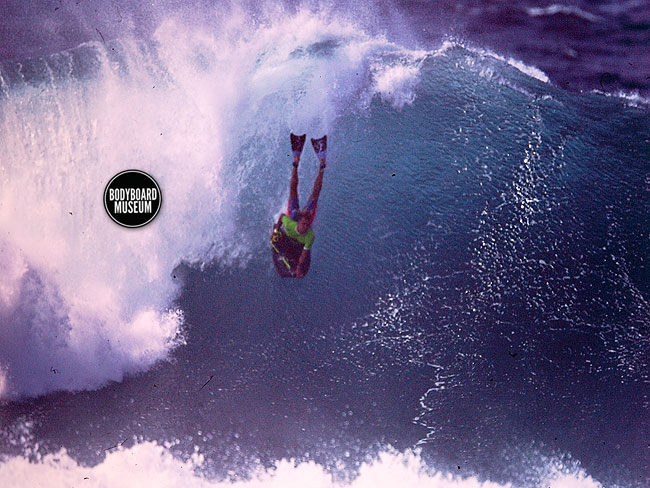 Paul Roach changed Dropknee forever when pictures like the one below began turning up in Bodyboarding Magazine in the early 90s.