HISTORY
Posted: April 2, 2012 at 8:14 pm
Rick Bannister went from hot local passionate rider at Port MacQuarie surfing the infamous Breakwalls to one time editor at Riptide.  What set Banno apart from most other bodyboarders he was equally skilled at both prone and DK and in Hawaii he had a reputation for giving it a nudge on those big Pipe days. Hitting the ramp at North Wall '92 photo Stroh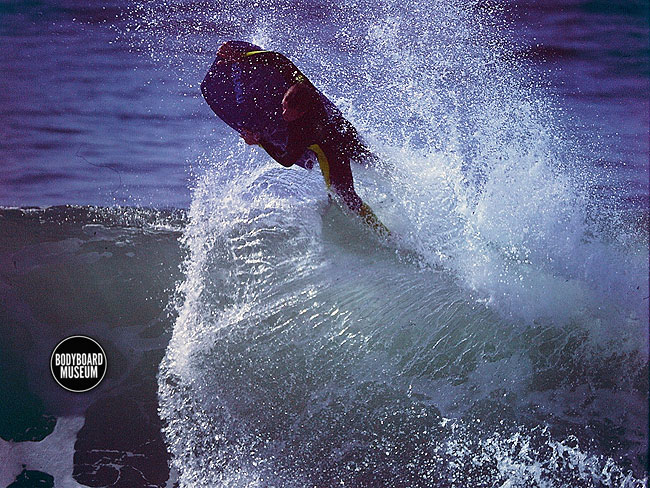 Posted: April 2, 2012 at 8:04 pm
Kainoa McGee in the competitors tent in '89 as he prepares for his heat. Amping up and getting loose as Shawnee Oide massages and Mike Stewart looks on. Photo Stroh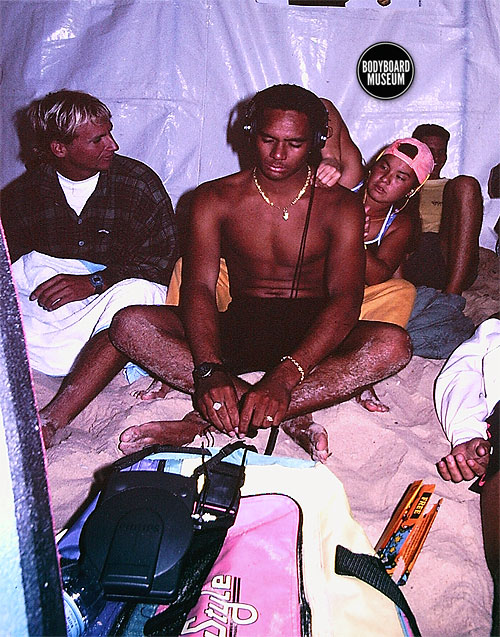 Posted: April 2, 2012 at 7:59 pm
Cronulla's Matt Percy was well known for his Shark Island charging in the early 90′s. He also gained a solid following for his stylish moves in and out of the water. A bodyboard purist Perce didn't buy into the whole Pro Bodyboard spin to win scene and was vocal in his objections. He rather put his energies into free surfing and travelling. This photo caught Matt doing what he did best getting pitted. Photo Stroh Island  '89.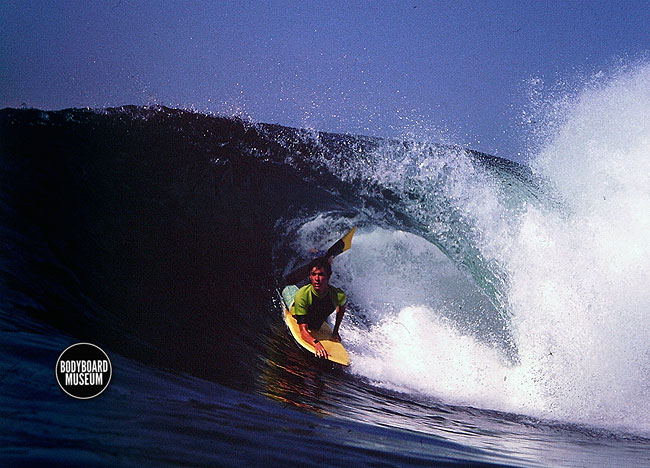 Posted: April 2, 2012 at 7:49 pm
South Coast bodyboarder Nigel Bollack was one of The Kiama Wedge crew in the 90′s.  Karl Fjelsted a local pioneer bodyboarder was instrumental in inspiring a group of young kids and with The Wedge ramps perfectly suited for bodyboarding  the area quickly became a hot-spot of talent. Riders like Rat, Egg and Nigel began making an impact on the amateur contest scene. Nigel made a name for himself as well by being one of the first bodyboarders to surf and work on the Zambezi river rapids in South Africa. Below Nigel a damn good dropkneer gets air at The Wedge. Photo Stroh mid 90′s.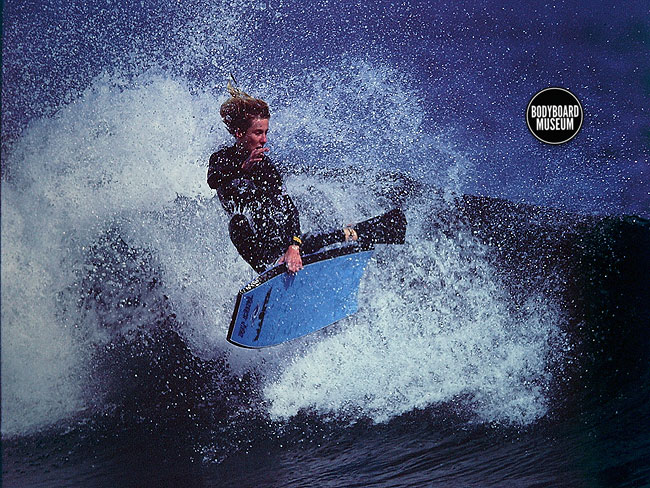 Posted: April 2, 2012 at 7:37 pm
1985 Turbo SE 2 Pro Bodyboard 42 inch. It was stiffer than the Moreys with a vinl deck and hard PVC. Comes with a hard plastic plate under skin for added rigidity. This original board came with twin fin box.