HISTORY
Posted: July 20, 2012 at 6:34 pm
Ozzie Dropknee legend from the Gold Coast Matt Lackey a stylemaster in the barrel. Billabong Adv……Circa 2000′s. Image supplied by Bertrand Up.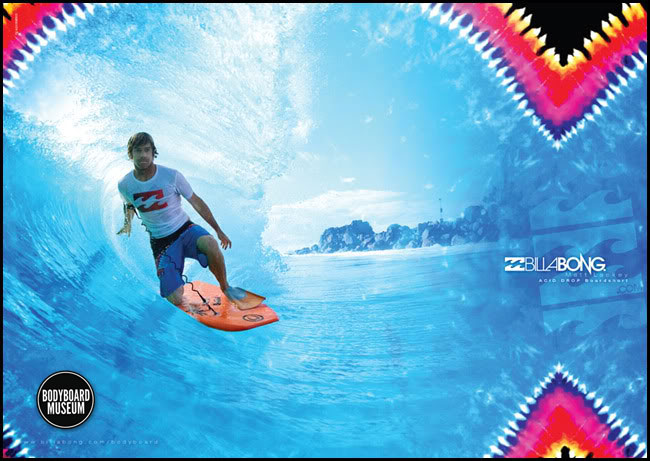 Hawaiian star throughout the late 80′s and 90′s. This shot of a Sandy Beach corkscrew roll photo by Tom Boyle. Image supplied by Bertrand Up.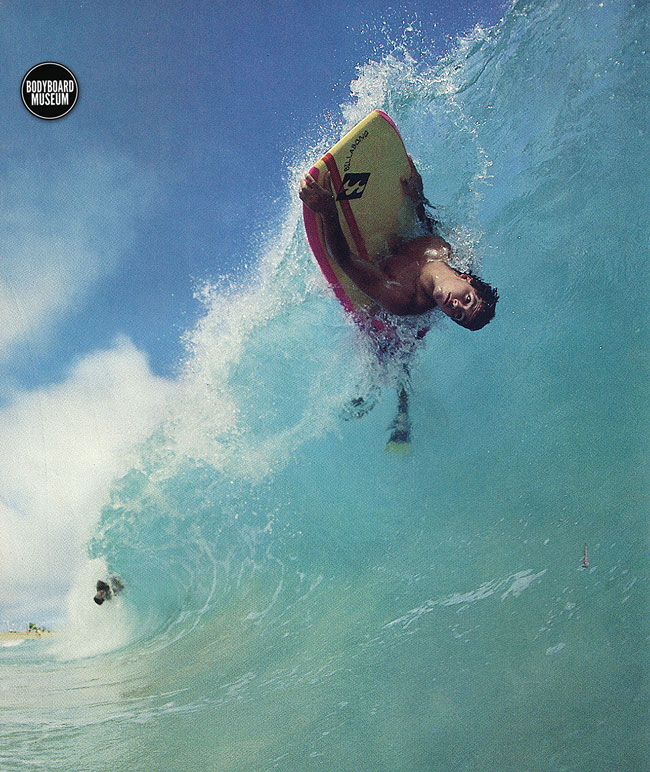 Gotcha Clothing advertisement featuring Mike Stewart late 80′s. Image supplied by Bertrand Up.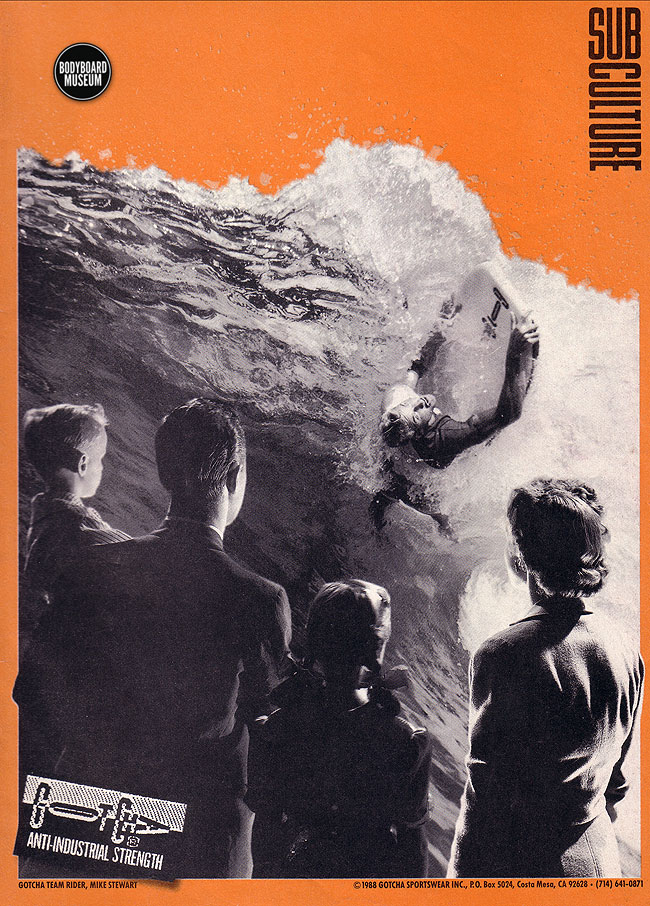 Early 2000′s Pit Magazine cover from the US of the Tahiti Challenge when Chopes went off for the worlds best bodyboarders. Image supplied by Bertrand Up.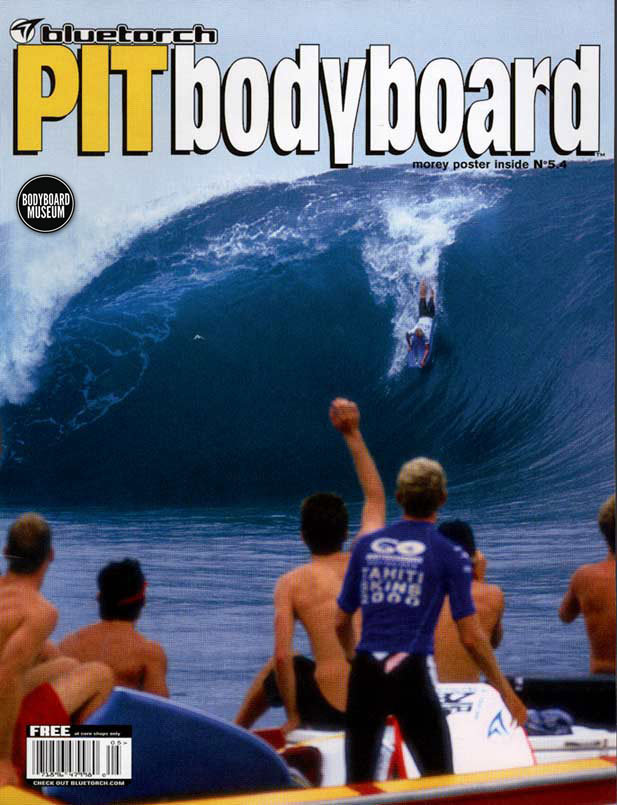 Big Kai competing at Pipe in the mid 90′s.  Hawaii born and bred, Kainoa was one of Stewart's biggest rivals for many years and he was able to utilise his prone and Dropknee skills depending on conditions. One of the most feared competitors in the 80′s and 90′s Photo Stroh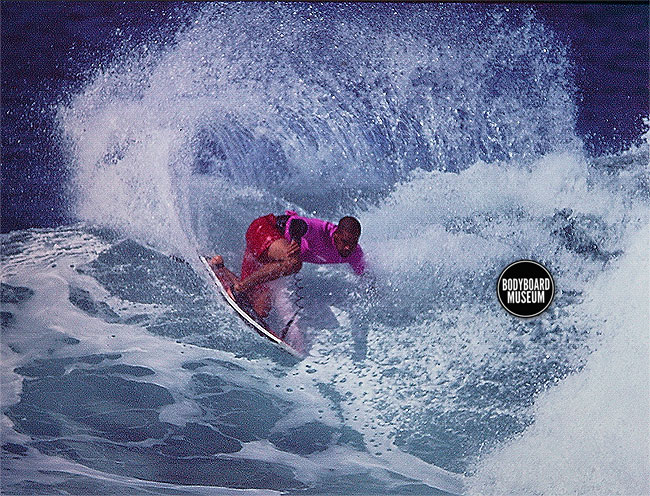 Morey 7-SS Model popular in the late 80′s and early 90′s.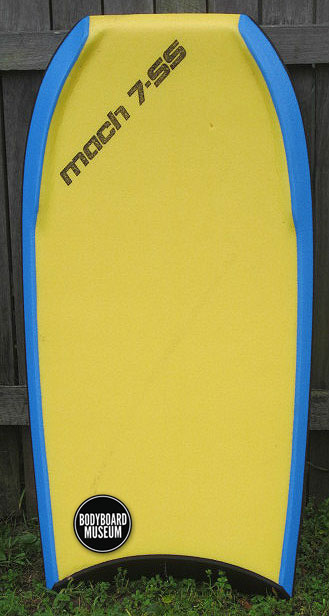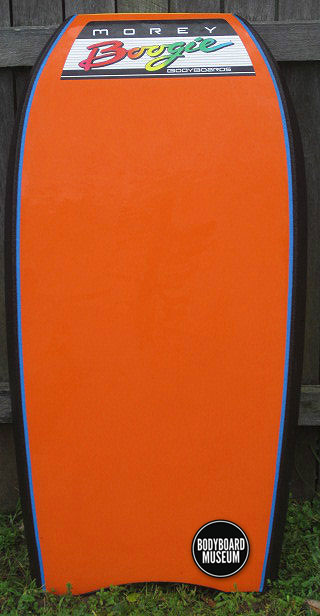 Nathan Nugget Purcell was best known for his wild mischievous behaviour and biting comments as well as his standout tube riding at Shark Island.  One of the sports true characters. This pic Nugget is riding the foam ball out of Surge Late 90′s by Stroh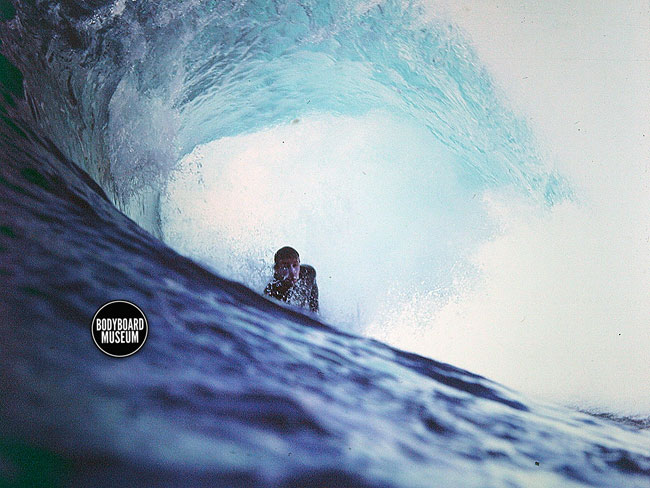 When Eppo won his World Title in '93 his board model with Manta went off around the world. Here's Eppo own boards from around '94. Photo Stroh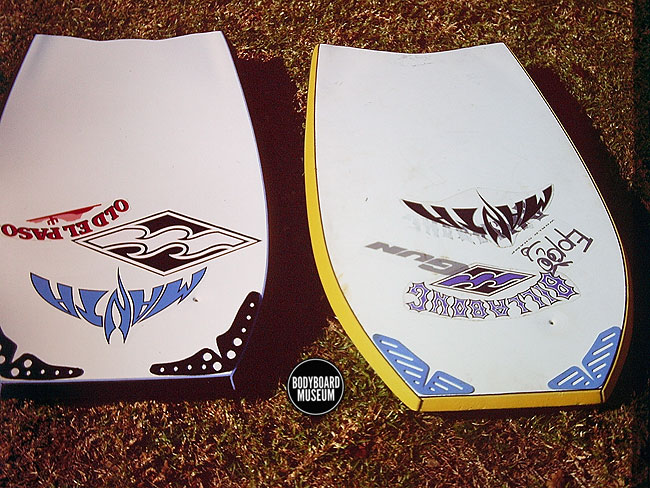 When Eppo was on top of the contest scene in Australia he used to rave about two young bodyboarders from Port MacQuarie who he believed could take it all the way in bodyboarding. The first was Toddy DeGraaf. Eppo described him as the most naturally talented bodyboarder he had ever seen. The second was Damaian King. While Damo did live up to Eppos early prediction by winning two World Titles, Toddy took a totally different path happy to just rip the waves at home at Port. This shot of Toddy taken at North Wall early 90′s by Chris Stroh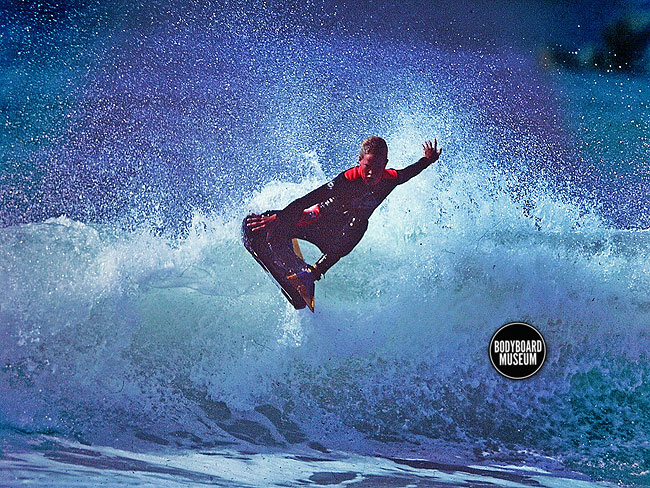 Manta Pro Hawke custom pro core 20 bodyboard. Ross Hawke signature model from the Manta Milpera Factory late 80′s.