HISTORY
Posted: July 10, 2013 at 3:46 pm
Check out this earlybodyboard/spoon kneeboard prototype. Made of a rubbery type material it has been scooped out with a George Greenough type design and cut outs for legs. Age unknown.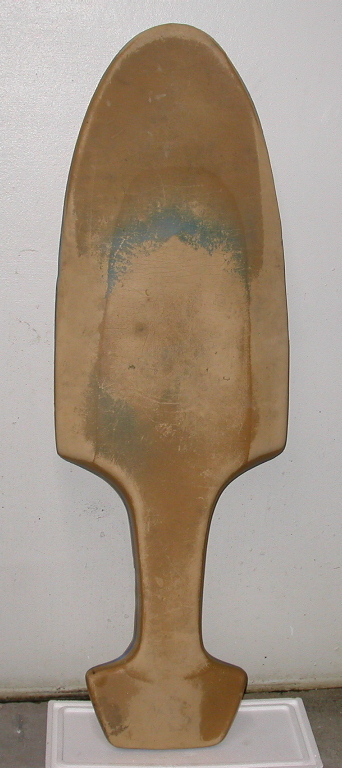 Mason Rose grew up at Port MacQuarie surfing with Eppo, Kingy, Thorto, Todd DeGraaf and The Murray Bros. To standout in this highly competitive are you had to rip and Rosey rose to the challenge. Today he lives in Hawaii and continues to be one of DKs most important ambassadors.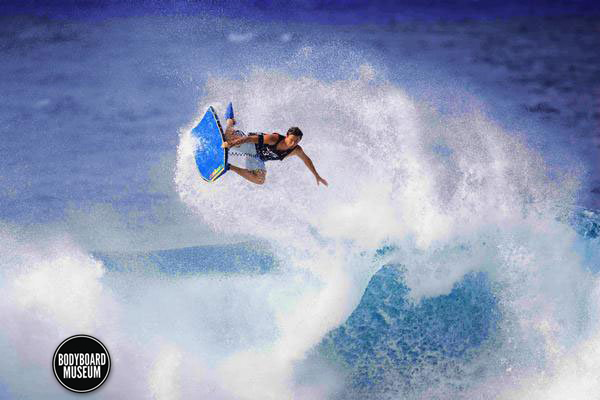 Jack Lindholm was the originator of Dropknee  which was known at back then as the Jack Stance. Times and styles may have changed since The Ripper first paddled out at Pipe in the late 70′s and changed Bodyboarding forever but there's still no denying  that Jack was years ahead of his time.

Two legends of the sport share the good times in Hawaii after another Northshore season.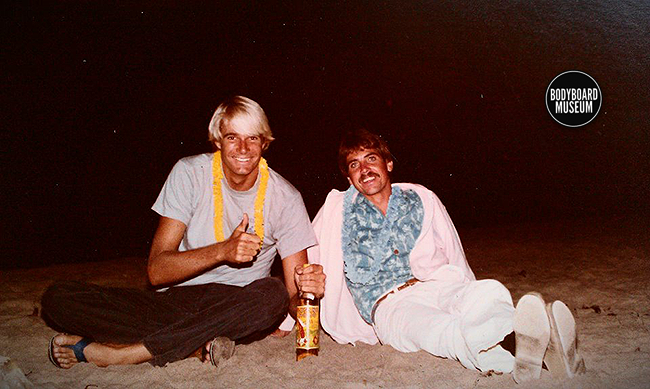 Any thoughts that the pre-conceived image of Bodyboarding is a soft sport for little kids are soon smashed when you take one look at Paul Roach attacking a wave.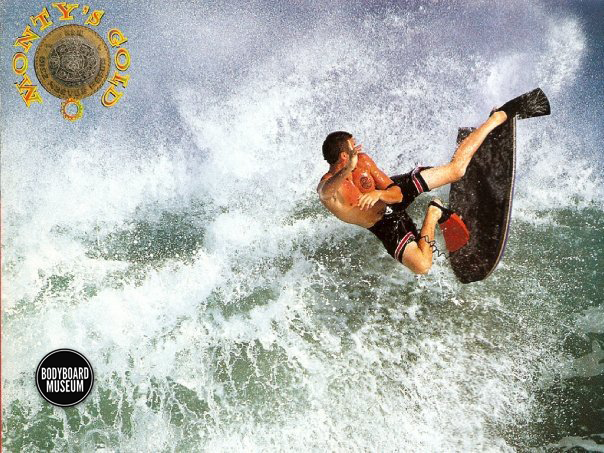 Early shots of Ben Severson's smiling face peering out of barrel after perfect barrel gave bodyboarding a fun loving image that attracted scores of enthusiasts who wanted that very same experience.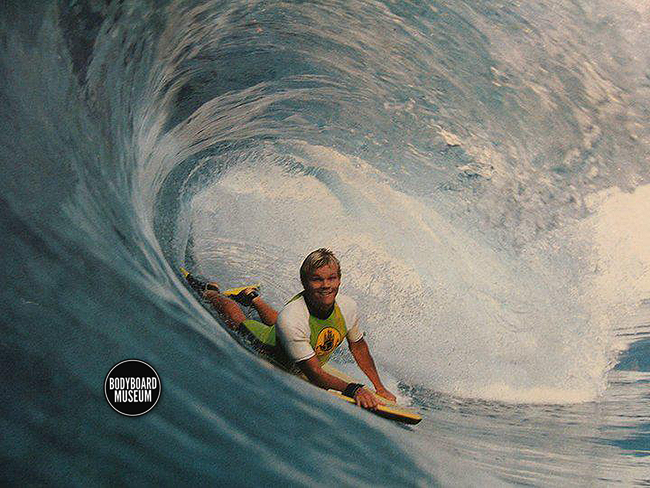 Paul Roach was the king of Dropknee riding for his radical moves however when it came to charging DK no one came close to Kainoa McGee seen below in the belly of the beast at Pipeline.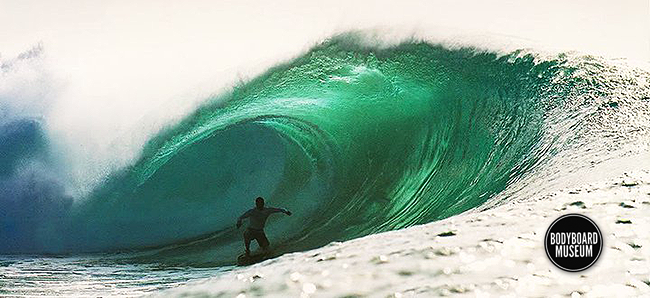 While Pat Caldwell was well known for his Hawaiian exploits surfing Sandy's and Pipe he also spent plenty of time on the mainland at the infamous back breaking Newport Wedge. Pats Hawaiian big wave experiences made him a standout at the Wedge like this vertical freefall photo by Peter Brouillet.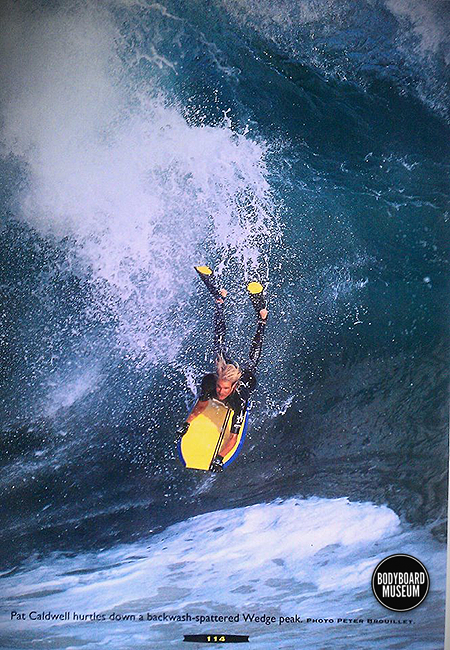 Virtoid gained a name for himself for someone who could go extra big  in the air.The kid from West Oz had a few  outstanding years around early 2000′s. He  starred in the Tension videos and even went nude on one of the covers earning a lot of fans before disappearing out of the public focus. This photo taken in Hawaii by Stroh around that time.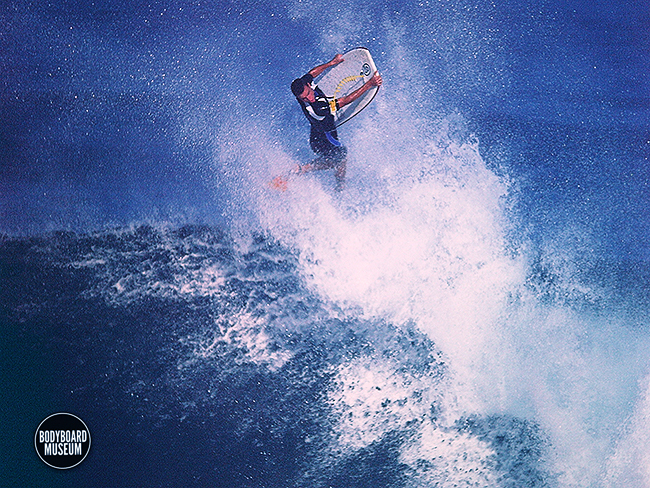 The memory of Paul Roach is as strong today as it was in the early 90′s when he busted onto the Dropknee scene and set the standard for future generations.