HISTORY
Posted: October 18, 2014 at 8:45 am
Hawaiian born and bred, Fred Booth was the complete bodyboarder ripping prone as well as backside and forehand Dropknee equally impressive. Here's Fred at The Wedge in Newport Beach Circa 90′s.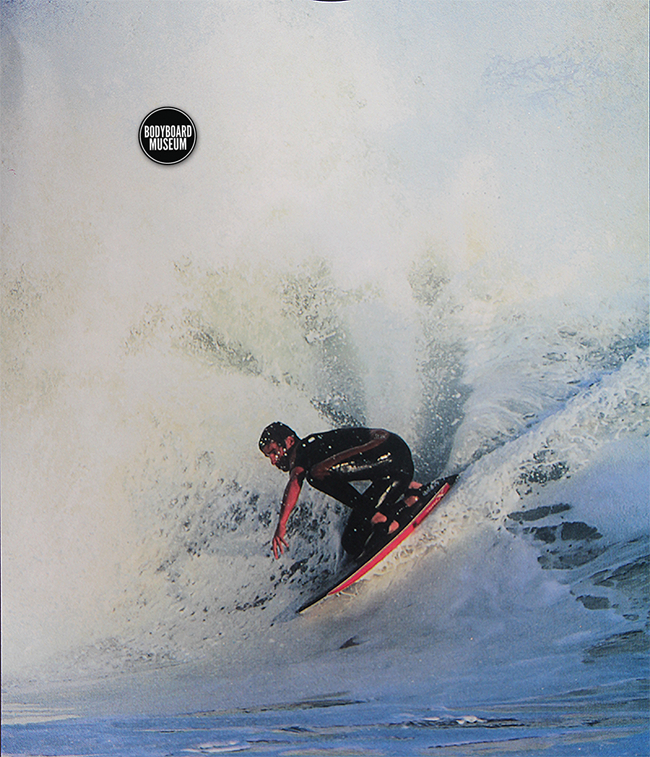 Often controversial Cameron Steele was one of the first wave of Californian bodyboarders to make an impact on World Bodyboarding stage in the 80′s. A Pipe finalist he later went on to be editor of Pit Mag and a career as a TV sports announcer
.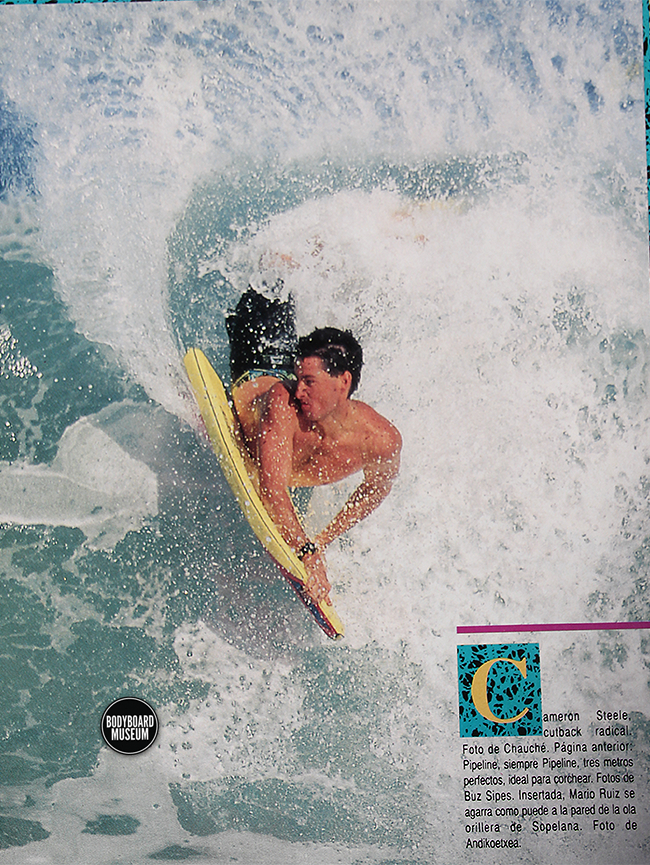 Arguably still the best Dropknee rider to come out of Australia, Bal unleashing the power mid 90′s photo Stroh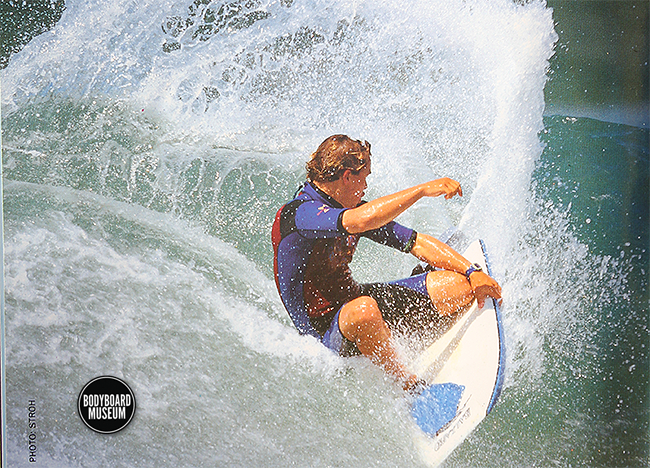 Aka from Sandy Beach on the South Shore of Oahu in the early 90′s reputation spread quickly world wide earning him a reputation as one of Roachs main rivals for the title of the sports top Dropknee rider. This pic taken by Bielmann in the mid 90′s when Aka  rode for Californian based Toys Bodyboards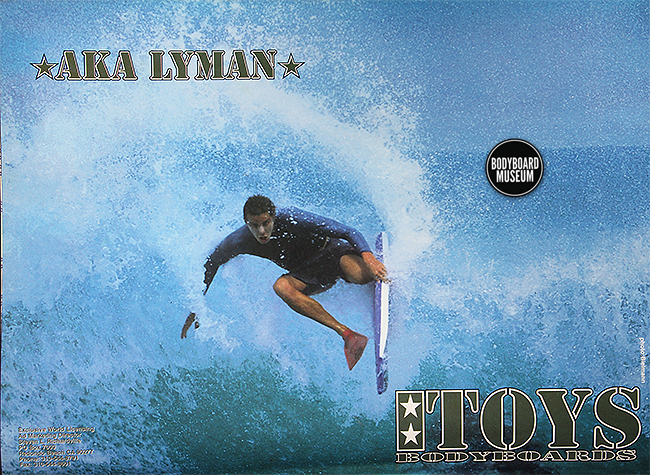 Early 90′s Sasaki renown as a Dropknee innovator and pioneer of the sport helped put Wave Rebel bodyboards on the map.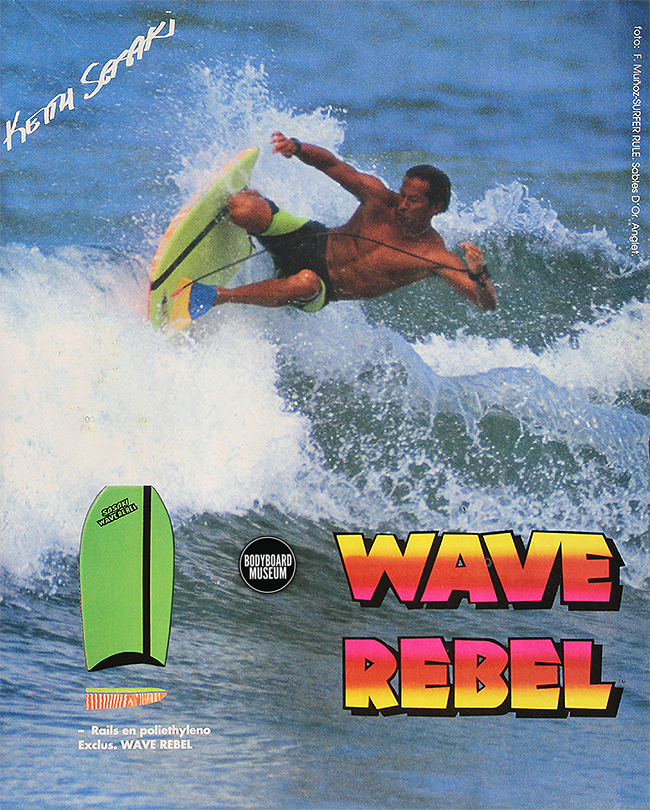 Late 80′s and 90′s Brazilian bodyboard queen Stephanie Peterson snapped here charging in Tahiti dominated Womens Bodyboarding for many years photo Tim Jones.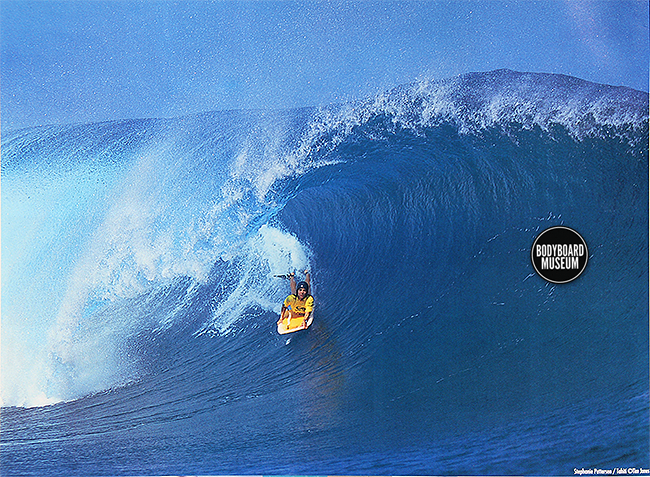 Stewart was at the forefront of busting airs and lip launches in the 80′s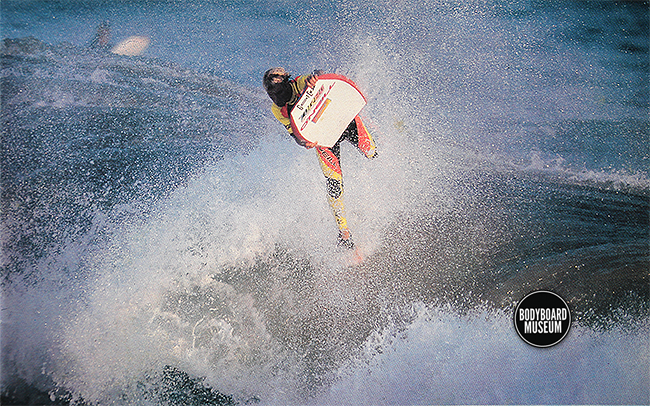 Ben boards circa late 80′s.