HISTORY
Posted: April 14, 2011 at 4:27 pm
Here's Hauoli banging one off the lip at Off The Wall in '88. Reeves brought a whole new meaning to lip launching back then with his crazy air antics.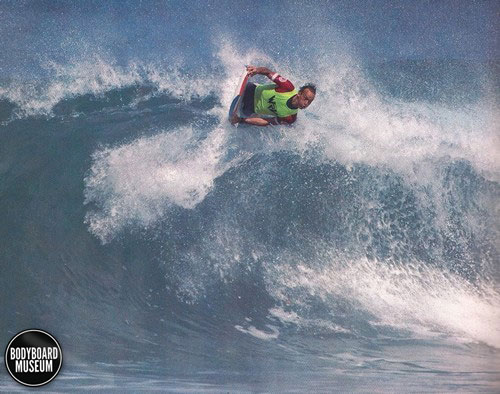 Posted: April 8, 2011 at 5:32 pm
Its 1989 when Hauoli was riding for Scott Bodyboards and busting huge of lips. Photo Beilmann.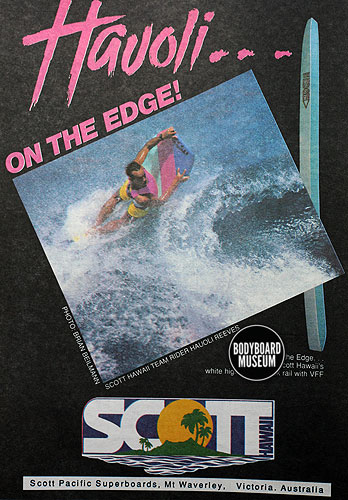 Posted: February 17, 2011 at 8:16 pm
Hauoli was a standout both on the land and out in the lineup ,the Hawaiian star was one of the sports first true outrageous characters. From big lip launches to party animal there has never been another quite like him. The Morey Mach VF  model was one of Rude Boys regular quiver boards. Pic by Brian Bielman