HISTORY
This was the first Australian advertisement for Morey Boogie . it appeared in the Novemer Tracks 1975.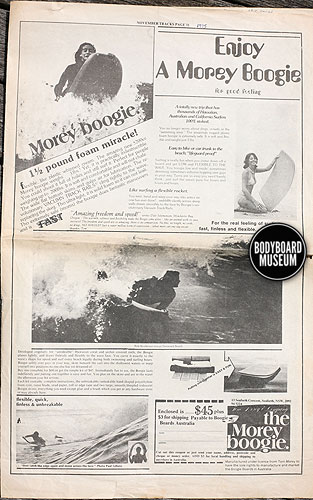 Early shot of Mike, check out the white gloves, photo by Chris Stroh late 80s.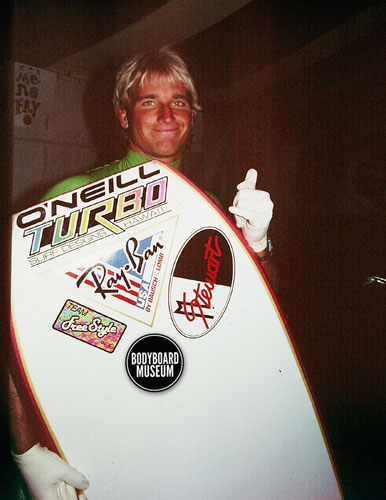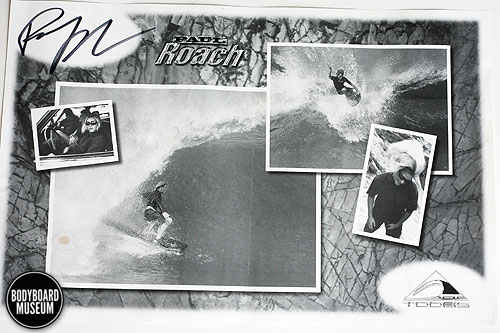 Here's an autographed  poster of Paul Roach when he was riding for Toobs around the mid 90′s.
One of the early Maroubra crew Bob hanged out with Evan , Macca and Hawkey and was a top competitor in the early days of the sport in Oz. This pic of Bob at one of his favourite haunts, Suckrock. Bob had the placed wired. Photo Stroh late 80′s.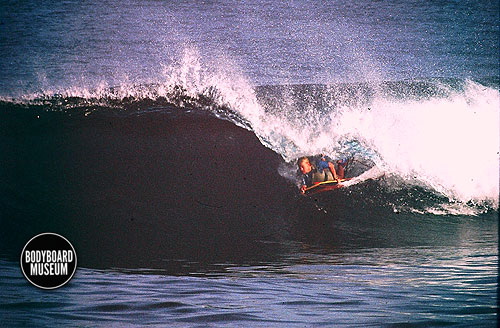 By the late 90′s Roach, Aka and Ballard the three goofy footed kings of DK  combined interest in the sport was starting to wane. All of a sudden there was a huge void of DK talent and photos. Matt Lackey from the Gold Coast soon filled the space. Lackey a natural foot was super keen and worked with photographers and in a short period of time magazines were full of double page spreads of his stylish carving. Lackey was soon sponsored by Billabong and his mass exposure in there adv introduced his riding ability to the world. Today Matt continues to push Dropknee to a dying market. Once regarded as cool, DK has definitely had a drop in popularity and participants of late. Matt remains unfazed and continues to stay loyal to the cause. The Lackey heavy gouge at OTW  below photo Chris Stroh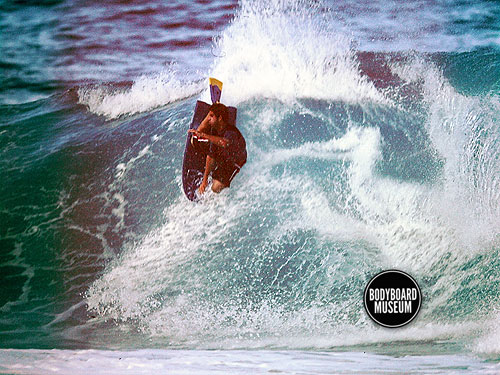 Keith Sasaki ripping it up on the Mach 20RS featuring the push button retractable skegs. Circa mid 80′s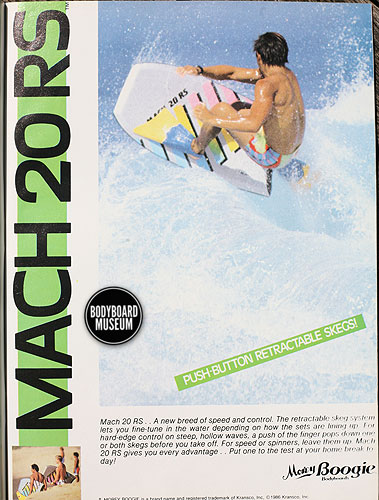 Manny from Imperial Beach in California was never after the title as the best bodyboarder in the world but he was one of the sports most entertaining. During most of the  90′s Manny was a regular standout at Off The Wall, ripping Dropknee with big carves and snaps with his fluro coloured hair and wearing footy jerseys and other assorted unusual clothing attire. When The Shorey was firing he was out there as well pulling in all for the photo glory. These days Manny is a media mogul and behind the scenes guy,  a former Bodyboarding Mag editor and now contest announcer as well as a promotion guy. This pic showing Manny pulling in at the Shorey mid 90′s by Stroh.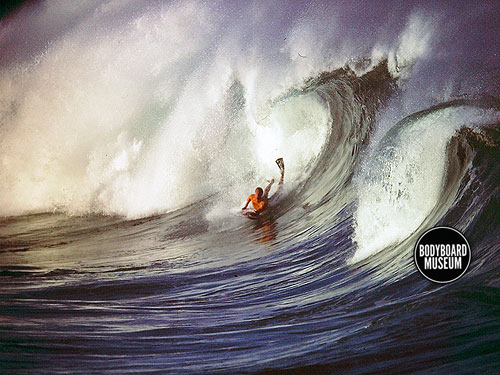 Californian bodyboarder Dave Cuniff styling in Morey Boogies Bodywear Advertisement mid 80′s.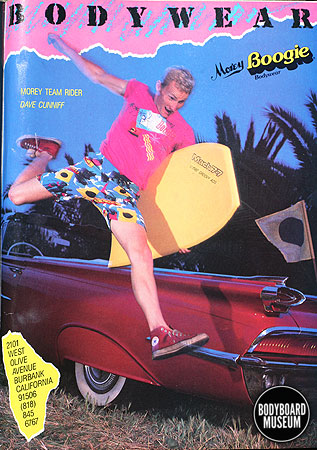 The first Morey Boogie advertisement appeared in Surfer Magazine November 1974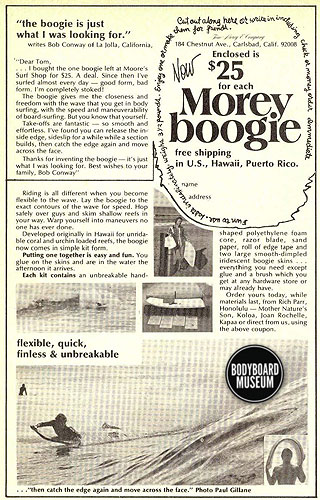 Before Bodyboards appeared on the scene ancient Hawaiians had been riding wooden Paipos for centuries. Check out this unknown Paipo rider at Pipe in '79, this guy is hardcore and keeping the Hawaiian tradition alive..