HISTORY
Posted: December 19, 2010 at 5:03 pm
Daniel "The Boogieman" Kaimi introduced style and flair to his riding performances as well as some good old ballsy charging. This shot looking casual at Pipe appeared in Surfer Magazine, photo by Vince Cavataio early 80′s.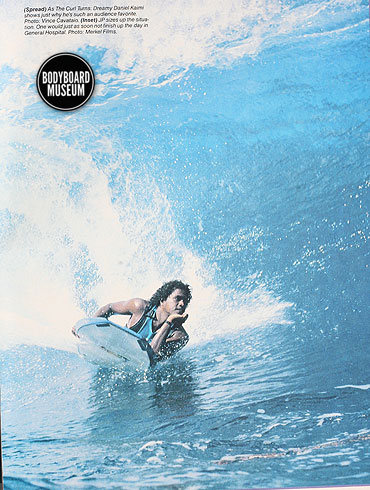 Turbo advertisement from Surfer Mag mid 80′s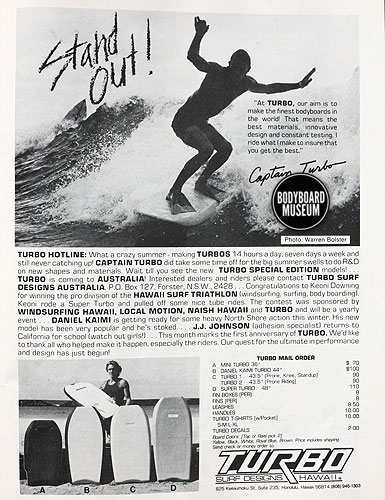 Jack Lindholm taking on big Pipe Second Reef mid 80′s.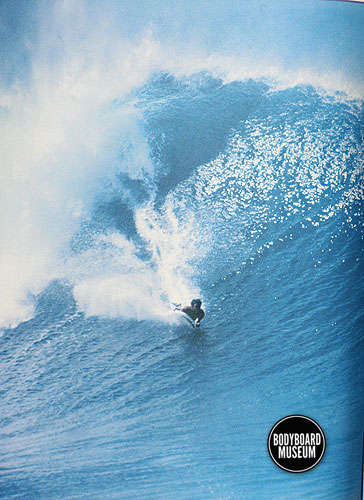 Heres Perce charging with his full face Gath Helmet on at The Island. Some say the pull down visor helped your vision inside the barrel , more of a gimic than anything else and seemed to disappear out of the lineup pretty quick. Photo Chris Stroh early 90′s.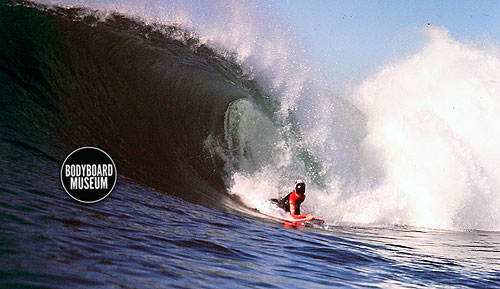 One of many of Mikes Bodyboarding Mag Covers, this issue came out in April 1990.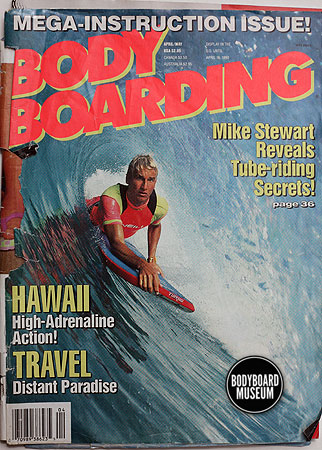 Sixth Sense was a film by Scott Aichner and came out in the late 90′s. It featured a large slice of brilliantly shot 16mm footage,real technical and beautiful slo motion. At the time it was not appreciated as it was  still all about the big airs etc in movies but for anyone who loves quality then this vid is worth checking out. Today Scotty is one of the Surfing Worlds best water photographers.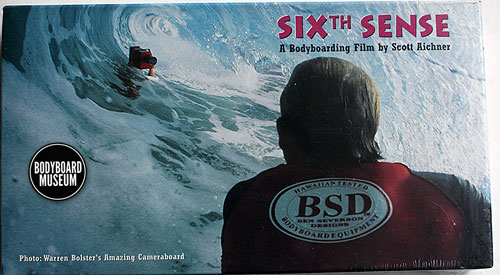 Before Towouts ,Towins,reverse airs and all the air punts the humble cutback was one of the most important moves of a bodyboarders repertoire. Done properly like Ross below this basic turn can become a super powerful statement in the hands of the right rider. The more spray the better the visual result and contest points.These days not as much emphasis is put on the cutty. Photo Stroh late 80′s.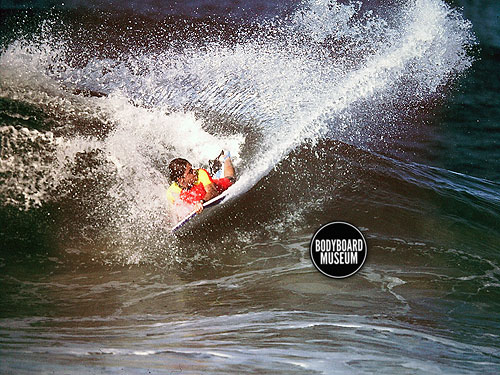 Riley was the king of creating maximum spray on his turns. With just the right hand placement he could carve a beautiful fan of water. Here's Chopper in action making it look easy and stylish when he was riding for Quiky, Sports Skins and Morey Boogie. Photo Stroh Circa early 90′s.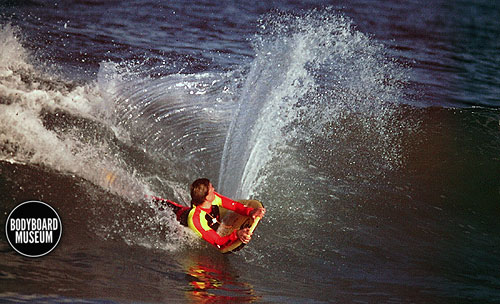 This Morey Boogie advertisement of Newcastle bodyboarder Mark Sutton was taken at Blackrock around '85.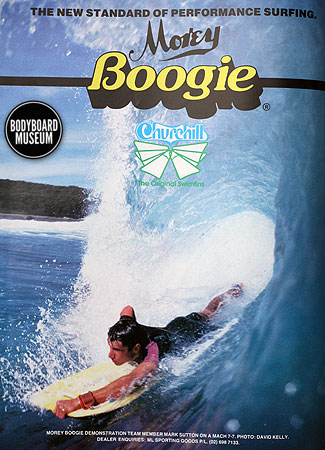 Classic vid from the late 90′s by Super Hero Productions. Funny skits and killer action worth getting your hands on if your a collector. Featuring all the stars ,for a first time vid it nailed it.