HISTORY
Posted: June 25, 2013 at 10:52 pm
When the sport  began to take off in the late 80′s Dougy Robson was the man everbody wanted to beat in Aussie bodyboarding. Big performances in the huge waves of Hawaii and Shark Island at home earned him a solid reputation and a high profile in the media. Pic taken around '89 by Stroh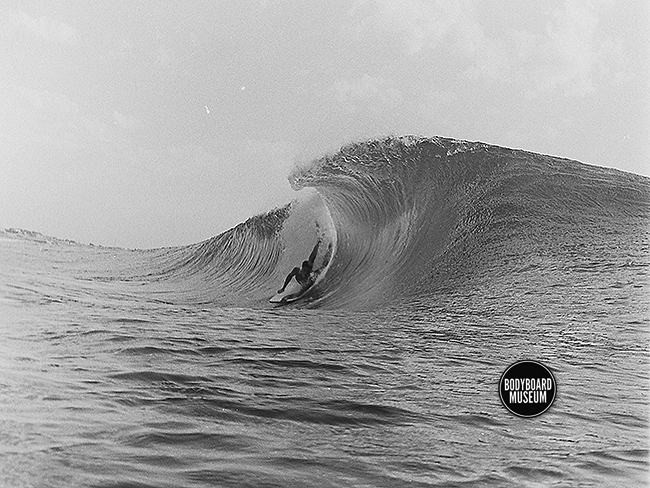 In the late 80′s young Cronulla Bodyboarder Doug Robson was the first Aussie  to really excel at Suckrock a wave that was made for prone riding and one of the first well known local riders hardcore  wave haunts. Dougy was blasting the biggest airs out of the bowl years before Eppo came onto the scene. Seq below of Dougy el rollo at The Rock by Chris Stroh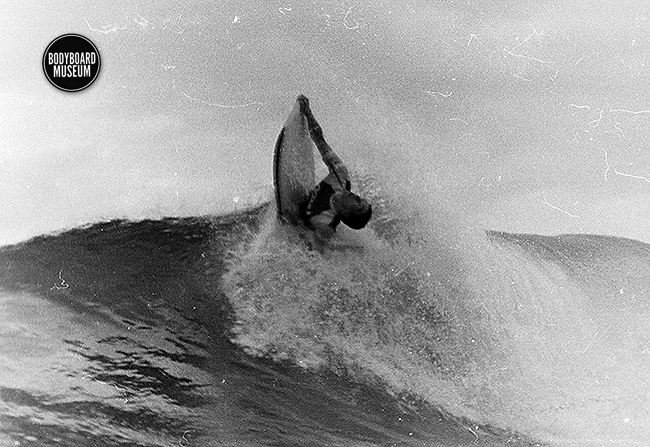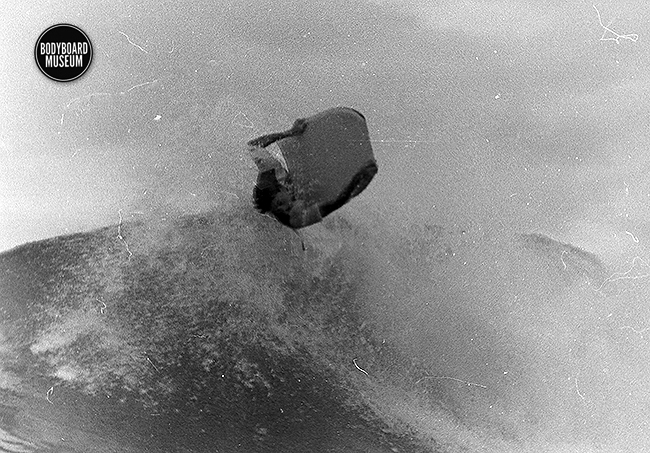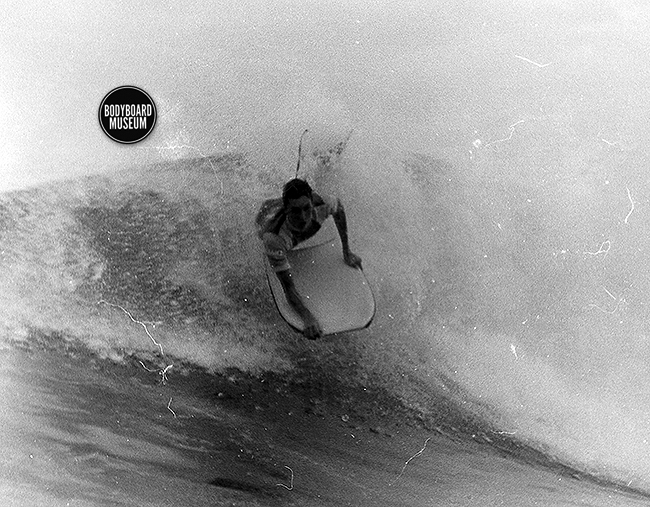 Dougy Robson first made a name for himself charging Shark Island but he was also one of Australia's top competitors locally and on the  international front in the 80′s and 90′s making the finals of the Pipe comp several years running. Photo Stroh early 90′s.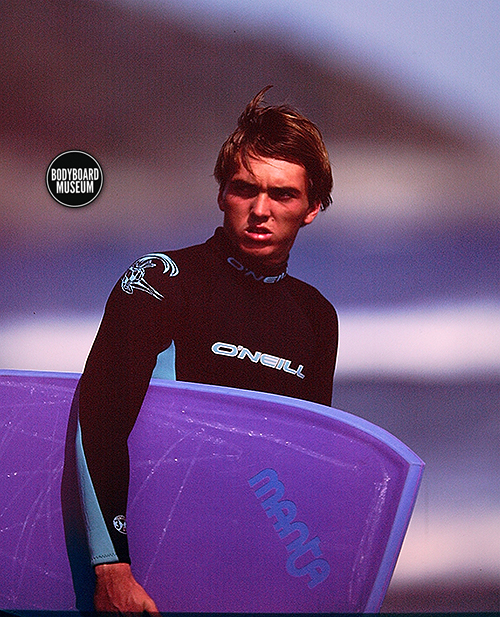 Chaz McCall was the  first bodyboarder to really charge Shark Island in the late 70′s. By the mid 80′s Dougy became his apprentice and soon followed the same path by taking waves that the surfers could not ride all handle. Where Chaz was pure go for it , Dougy took it a step further and began making the waves his main goal. Before long he was one Australias first bodyboarding media stars as photos of his tube riding skills and "Doug airs" began appearing around the globe. Unfortunately he was cut down in his prime when he broke his back in a wipeout and was forced to retire prematurely . Dougy enjoys the view  in the early 90′s photo Stroh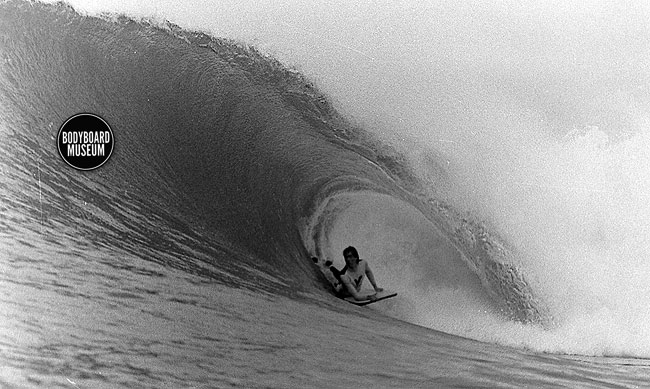 In the late 80′s Dougy Robson was the name on everyones lips in Australia. He was charging Shark Island and winning all the local comps. Photo Stroh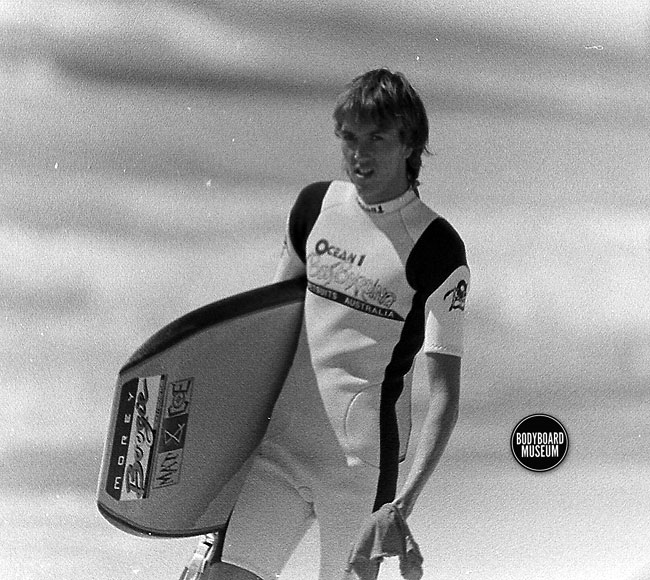 As a surf photographer I first met Dougy Robson around the late  80′s at a training/ photo session for the Aussie surf team heading to the world titles. Dougy was the only bodyboarder and the new hot kid who was super amped to shoot photos. After that first meeting he got hold of my phone number and for the next few years we started shooting photos almost daily. Dougy introduced me to hardcore bodyboarding and to all the other top bodyboarders. Soon I was spending more time shooting Dougy and his mates than I was shooting the standups which didn't go down well with many of my old surfing friends. Dougy was super passionate about the fledgling sport and he dragged me along in his enthusiasm. It was his persistence that got me involved. Without his constantly pushing  I doubt I would have ever gone down that path. It was a shame his career was cut short with a heavy wipeout before he reached his full potential. Below Dougy King of The Island takes a left Photo Stroh early 90′s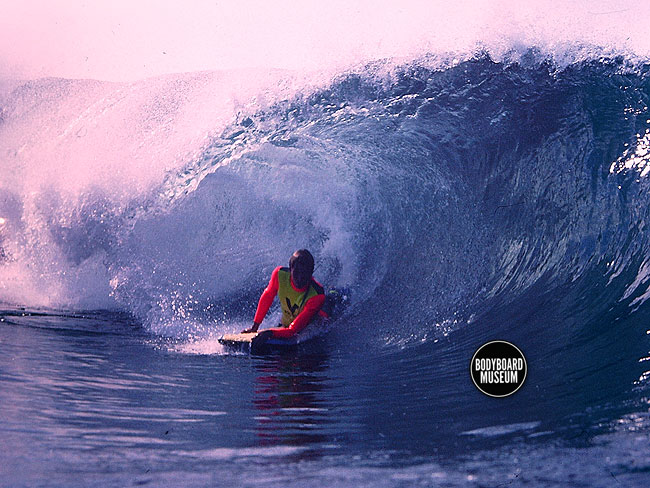 Cronullas Doug Robson came on strong in the late 80′s and for several  years was Australia's main man. He was known for his Island charging and also admired for having one of the biggest airs in the sport. Suckrock launch photo Stroh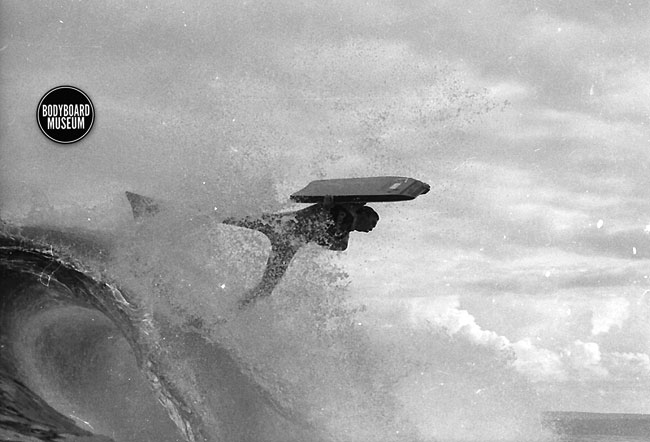 When Doug Robson wasn't dancing on the bar at nightclubs like Carmens he was always on the prowl for  heavy barrels to pull into. Best known for his Shark Island performances he was equally talented going left as well. This pic early 90s by Stroh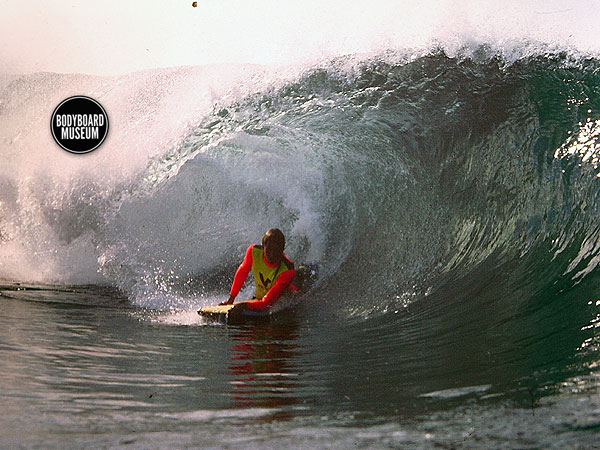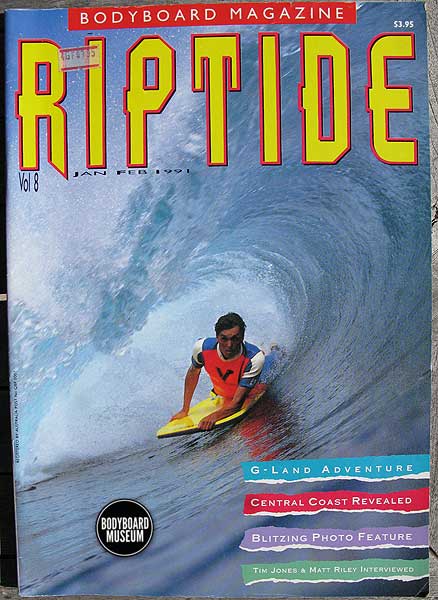 Cronulla star Doug Robson scores the cover of issue no 8 of Riptide at Blackrock. Photo Chris Stroh
Cronulla rider Doug Robson was the star of Aussie bodyboarding in the late 80′s. With his  reputation for charging out at Shark Island and moves like this full body air its not hard to understand why. Photo Stroh early 90′s.