HISTORY
Early 90′s Sasaki renown as a Dropknee innovator and pioneer of the sport helped put Wave Rebel bodyboards on the map.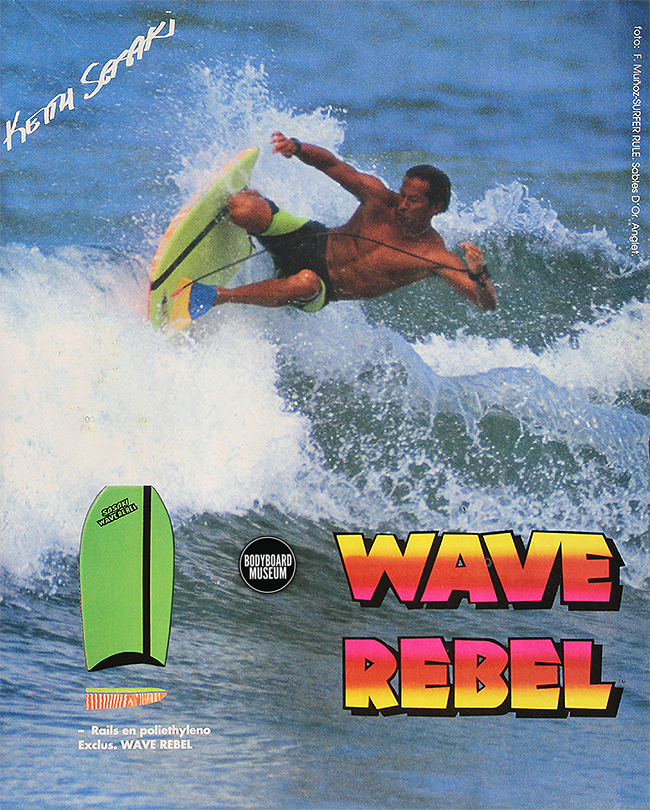 The style master, Sasaki added his own unique touch in the 80′s introducing a progressive modern style.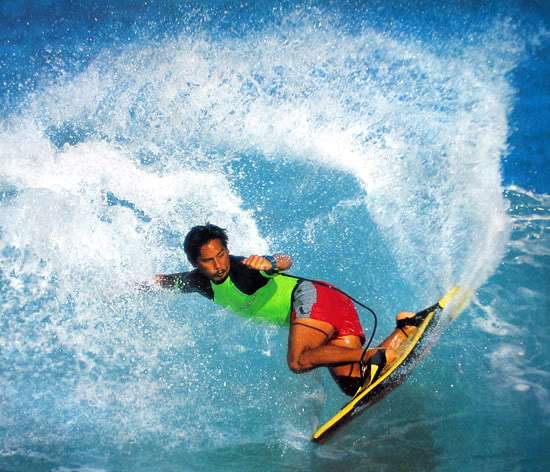 6 Bodyboarders where the faces of  the sport in the early to mid 80′s. Ben Severson, JP Patterson, Keith Sasaki, Mike Stewart, Jack Lindholm and Pat Caldwell.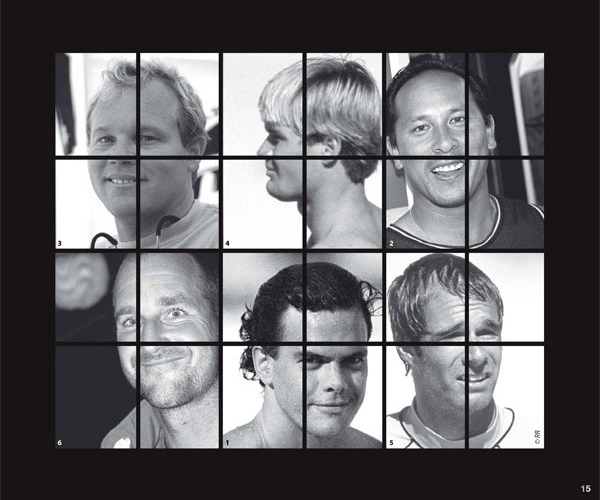 Keith Sasaki single handedly introduced the new school moves into Dropknee riding. From the pages of Bodyboarding Magazine early 90′s.
In the early 80′s Sasaki was the first Drop Knee rider to bury his rail and do full carving turns. This shot taken more recently shows he hasn't lost any of his original flair.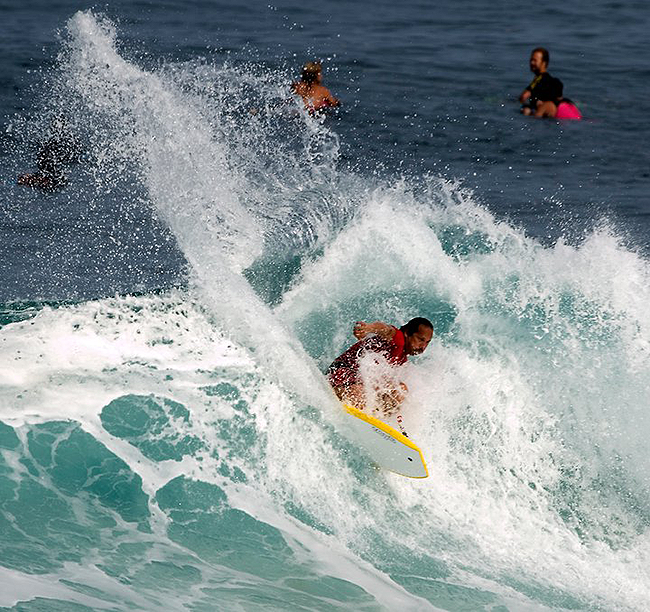 Keith Sasaki, Pat Caldwell, JP Patterson and friends share the goodtimes.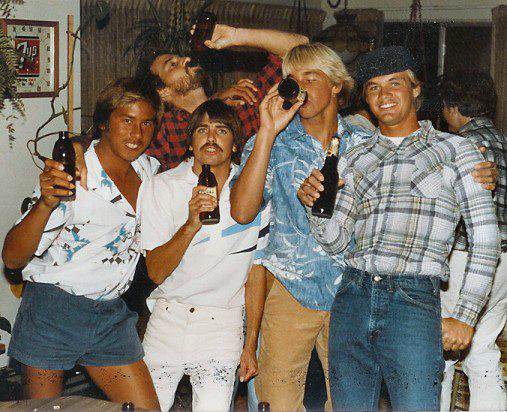 Keith Sasaki was responsible for Drop Knee riders utilizing there rails to produce more progressive and radical turns. In the 80′s he was also at the forefront of  taking the sport to the masses with the complete pro act. Photo Bielmann Circa 90′s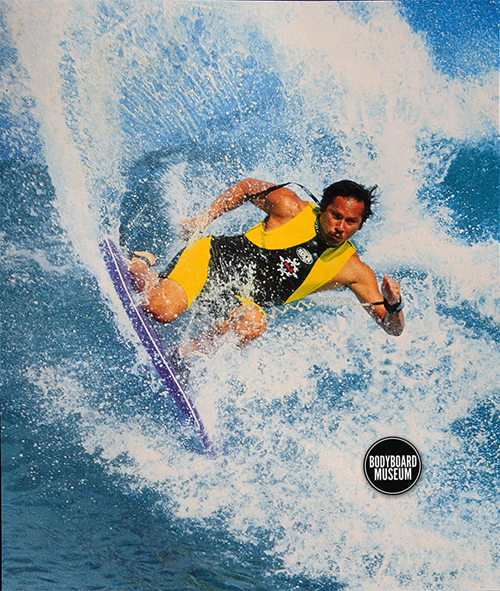 Sasaki was streets ahead of the DK oposition throughout the 80′s. He broke away from standard turns and was the first to successfully begin pulling high performancre skate/surfboard inspired manouvres on his bodyboard. This floater photo taken around '89/90 during a tour of OZ photo Chris Stroh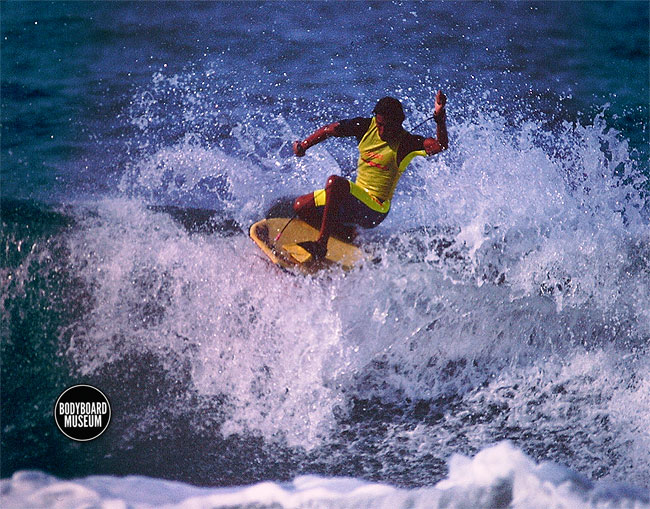 Mike Stewart and Keith Sasaki competing in Rio De Janairo in 1988 photo by Fernando Martin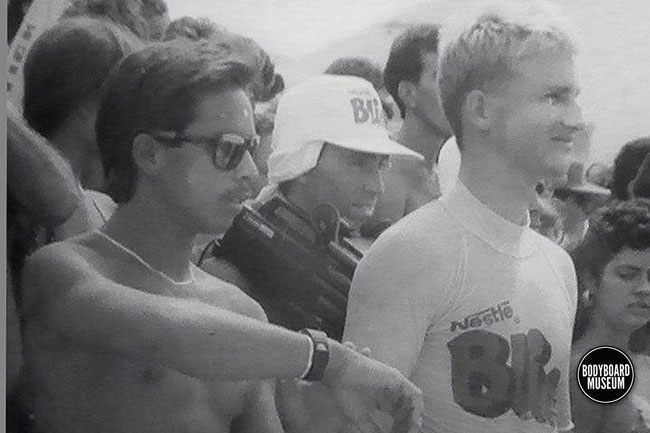 Keith Sasaki clip from the movie Untouchables by Josph Libby.