HISTORY
Reunion Island in the mid 90′s was a favourite place for the Pro World Tour bodyboarders to travel, hangout  and compete. Between the long lefts of St Leu and the short hollow rights of St Pierre many a crazy free surf session went down as the worlds best played in the idyllic waves and indulged in the seductive French environment. Dropknee master Keith Sasaki pictured  below was one of the standouts at St Pierre. A virtual man-made wave it breaks into a seawall built with large boulders that can offer rip-able barrels and sections with a similar setup to Town Beach at Port Macquarie, but with thousands of sea urchins  . Photo Stroh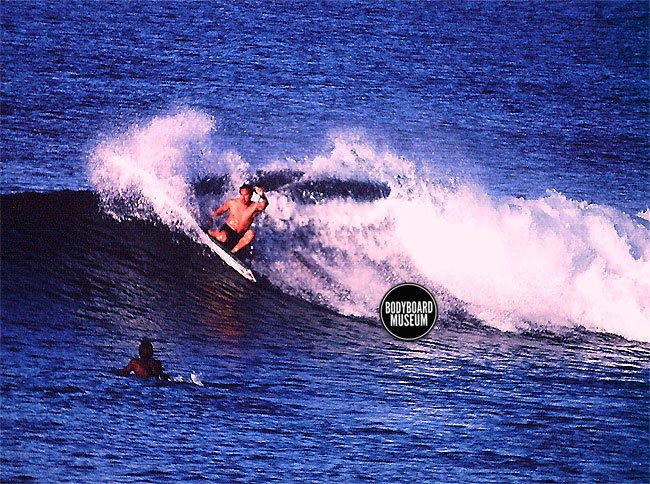 While Eppo changed the course of bodyboarding by modernising prone moves in the early 90′s, Keith a few years early did the exact same thing for Dropknee. He took the progressive moves the new school surfers were doing and performed them on a bodyboard. This pic Keith was in rare form at Potholes blitzing every wave photo Stroh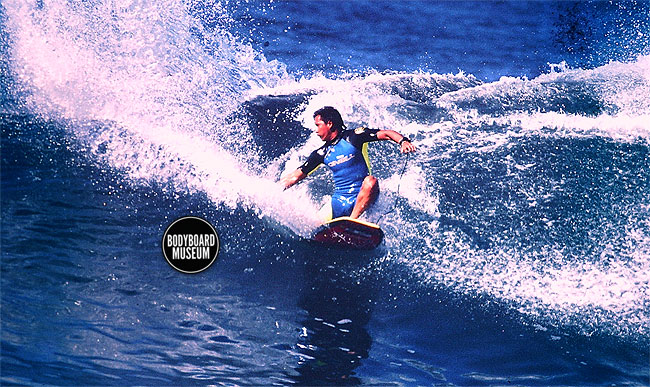 The 4th installment of Riptide Magazine was the all time epic photo issue. The cover featured Keith Sasaki slotted at I Don't Knows on Oahu's Westside taken by Brian Bielmann.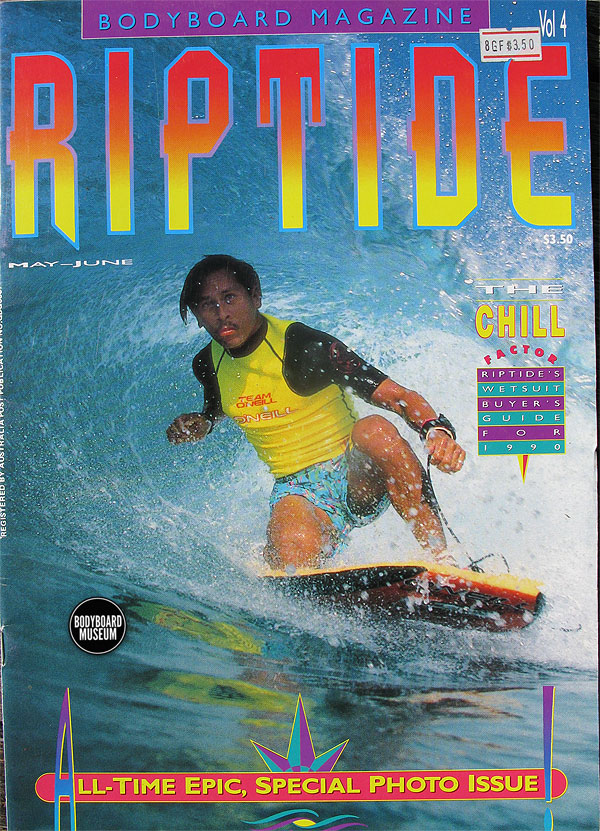 The talented Keith Sasaki was the best dropknee rider in the world when this shot was taken on the South Coast during a promo tour of Oz in '89 photo by Stroh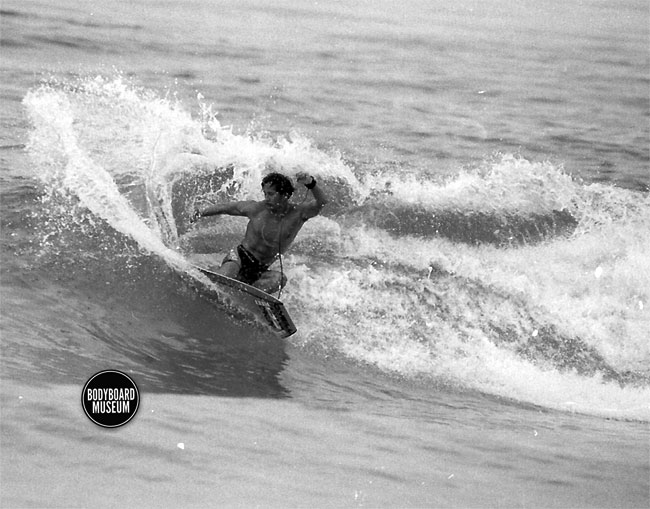 Sasaki was the first  dropknee rider to fully push the limits with manoeuvres and edge control. He copied the surf moves and transferred them over to to bodyboarding. Keith used his arm leash to help whip his turns like the Morey Adv featured below that got kids amped on the Jack Stance.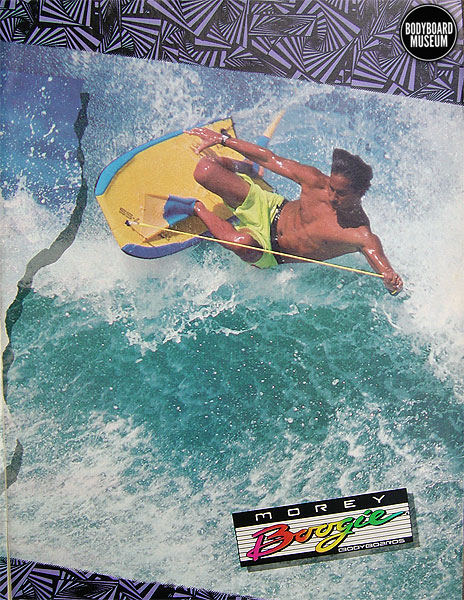 Young Keith Sasaki from the pages of BIM Magazine.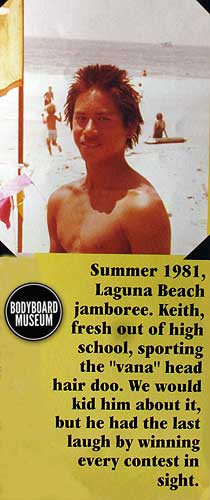 Sasaki appeared on the cover of the June/July issue of Bodyboarding Magazine in '88, at the time he was one of the most popular riders in the sport.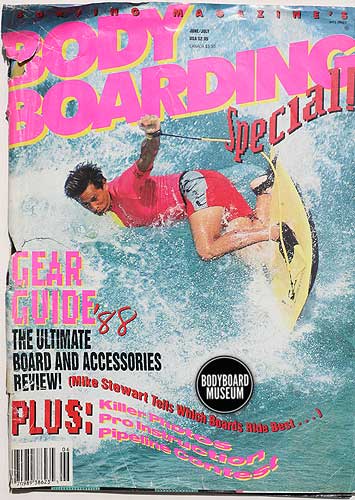 Keith Sasaki on the cover of Bodyboard Magazine '89 pic Fred Swegles.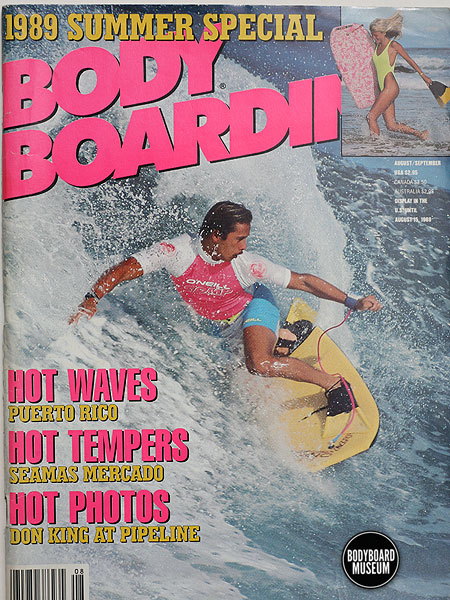 Keith amping up before a heat at Manly around '88. Photo Stroh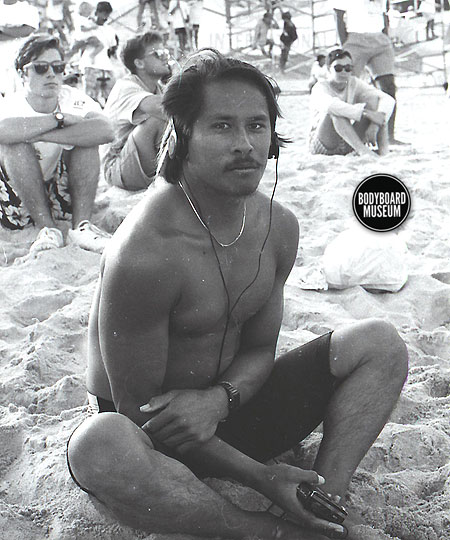 Dropknee legend throwing the tail for Wave Rebel bodyboards Circa 90′s.