HISTORY
Posted: November 22, 2012 at 9:02 am
Paul Roach  love of Thrash music in the 90′s ensured almost every video clip during that era he starred in had a death metal song attached to it.
Collection of early footage of DK master Paul Roach.

Paul Roach probably did as much for Dropknee just like Mike Stewart did for prone. With his skate inspired moves and power hacks Roach made DK  look too easy and inspired countless others to be just like him. Competing at Pipe early 90′s photo Hank.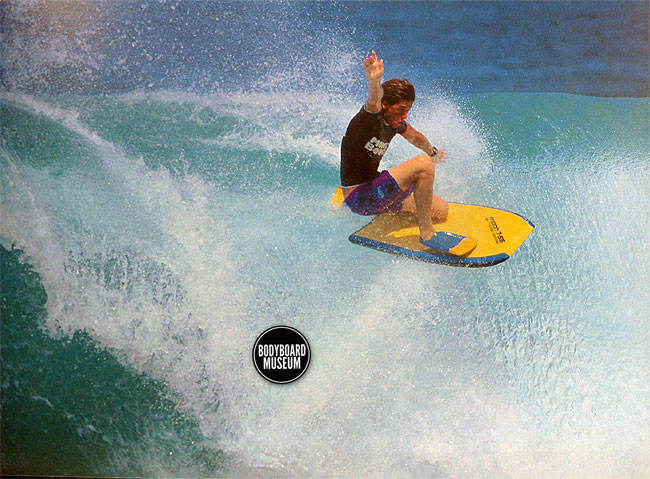 I think this was the first or second time I ever got to shoot Paul Roach. I'd heard all the loud talk about this kid from Cali and after seeing him for myself at Maroubra this day I wasn't disappointed. Taken early 90′s by Stroh.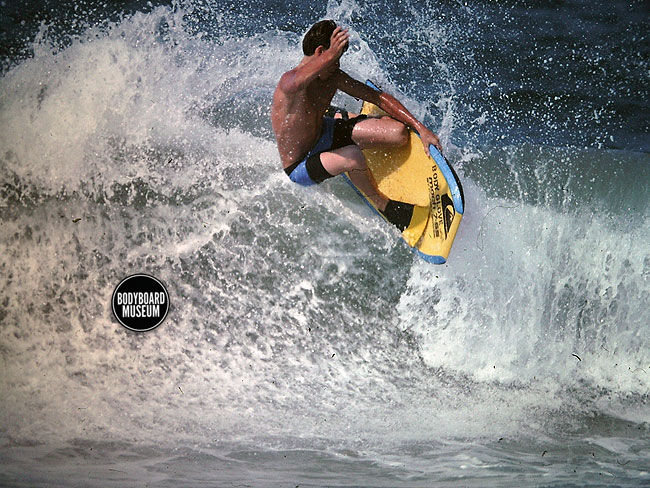 Paul Roach changed Dropknee forever when pictures like the one below began turning up in Bodyboarding Magazine in the early 90s.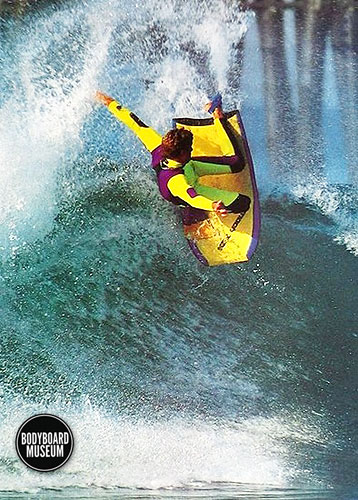 Paul Roach many believe is a freak when it comes to riding Dropknee. Speed ,  power and style make up the basic formula to his riding but there's also his spontaneity. You just never knew what this dropknee lord would do next on a wave. From Manta adv early 2000 photo Jack English.
Paul Roach was at his peak when he hooked up with Toobs Bodyboards. This adv was photographed by Brian Bielmann and Jeff Hammer.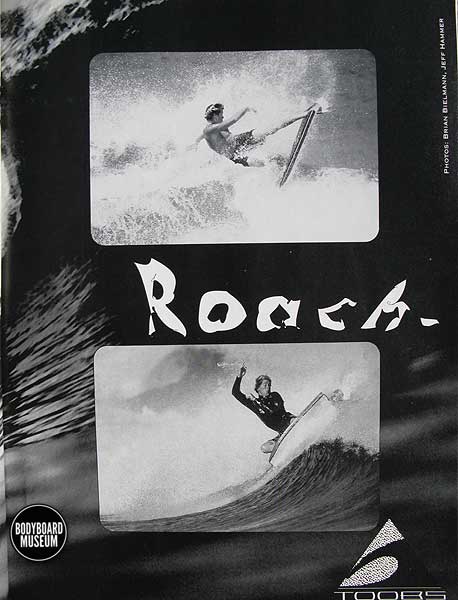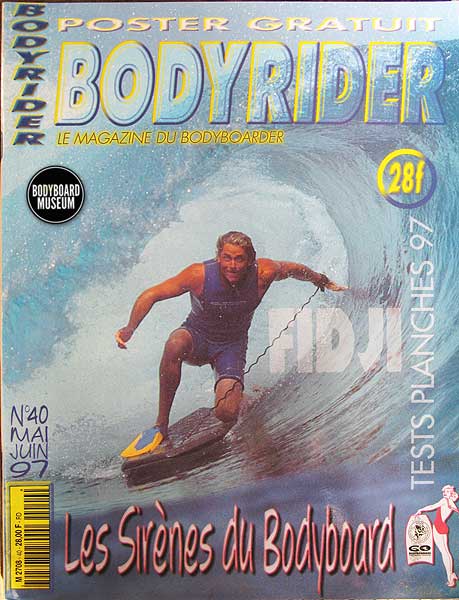 A determined looking Roach scores the cover of French mag Bodyrider in a clean Fiji tube in 1997.
Paul Roach demonstrating the meanest wave gouge in bodyboarding scores the Bodyboarding Mag cover in '91.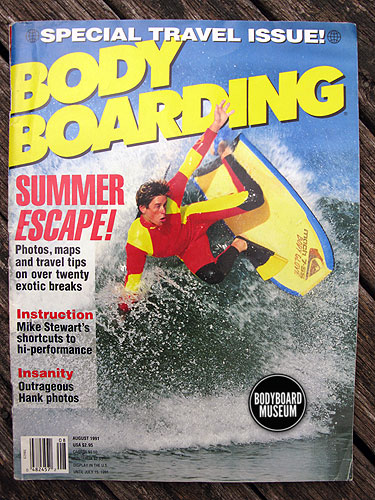 Always a standout from the pack, check out Paul Roach's Manta board covered in graffiti that he was riding on the Northshore around 2002. He called it his Dragon Dog Mullet board. It is now a part of Eppos collection. Photo Stroh