HISTORY
Posted: December 30, 2010 at 8:37 pm
Mike styling in his wetty shorts getting ready for his heat at Cronulla around '89 at Elouera Beach. Photo Stroh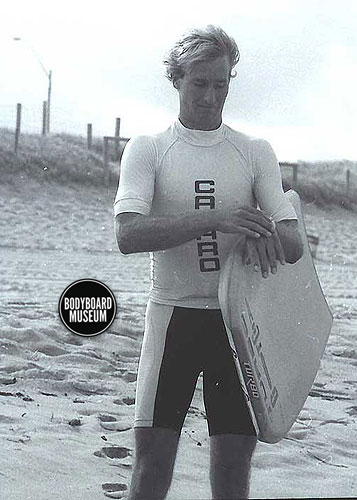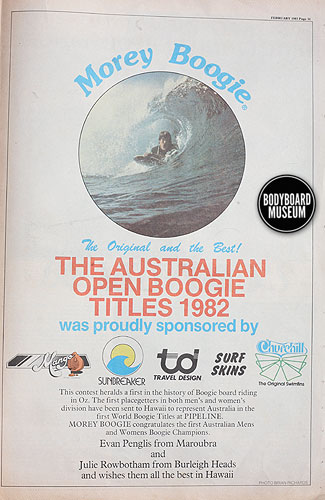 Rush Magazine was the first magazine to feature a bodyboard video as a giveaway on its cover in Australia. and the world for that matter. The vid came with issue 3 and appeared in the late 90′s and was a sell out.The free movie was called Peepshow and produced by Underground Tapes.Below cover and vid package.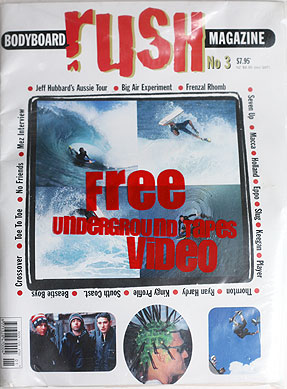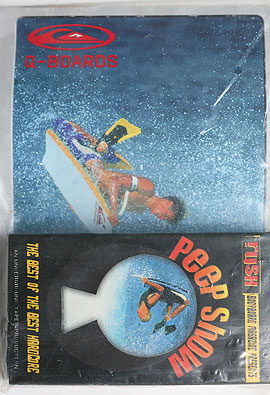 Hailing from Queensland in Australia, Jarrat was a standout performer who turned up on the Cooly scene around the later part of the 80′s. Jarrat and Barny became partners and led the Queesland push by tearing up the waves at Kirra, Burleigh, D Bah and a certain reef. Jarrat was wild and explosive and showed early potential and word spread fast about his ability. On the Gold Coast he was a bit of a underground legend but turned his back on competition early and the whole bodyboard scene and put all his effort into just riding hard and deep. This pic was taken at The Reef by Peto mid 90′s.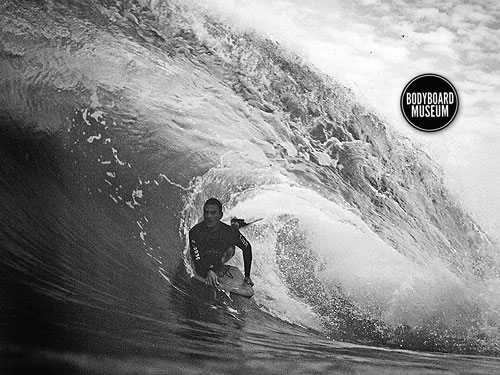 NF1 was a break through video that smashed tradition in 1997. By pulling together the best riders and forming a team and then using that talent to produce their own segments and ideas was a revolutionary idea that set them apart from all other videos of the time. Using  music by the biggest bands was another feature that started a trend. It was the complete package and it changed bodyboarding videos forever.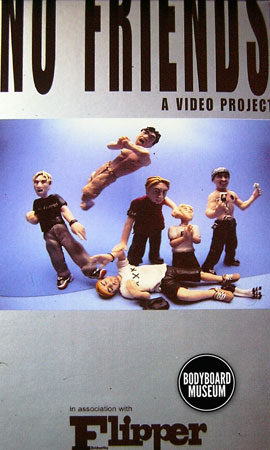 Thorto was one of the competitive Port Mac crew which during the early 90′s also included Eppo, Toddy, Vicki and Pete Gleeson, The Murray Bros, Mason Rose and a young Kingy. The best sessions occurred when the whole crew were out at North Wall. With swells wedging off the breakwall , the side waves were perfect for bodyboading and pulling out the big moves. It was in these wedges that Eppo developed his gymnastic moves. On his day Thorto was as good as anyone of the regulars. This shot is of Simon hitting a clean reverse air was photographed around mid 90′s by Chris Stroh.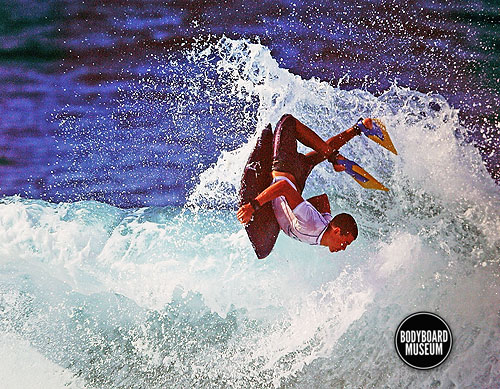 Chris Burkhart comes from the Island of Kaua'i. He was one of the Kaui Classic Team and was a strong pro competitor throughout the late 80′s and most of the 90′s winning his share of events. Chris is your typical Hawaiian. With a huge smile, he had a big frame and plenty of ability in big or small waves. One of Burke's main assets was his flexibillity, for an XL  man he was a freak. Burkes starred in the video "Fuel" and was full of aloha. He ripped hard no matter the conditions or whether he was on the crowded Northshore or the perfect secret spots back home on Kaua'i. This photo Backdoor in Hawaii taken by Chris Stroh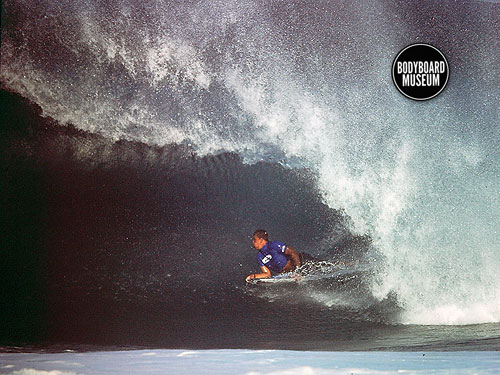 Scott Hawaii "Silver Bullet" Circa mid 80′s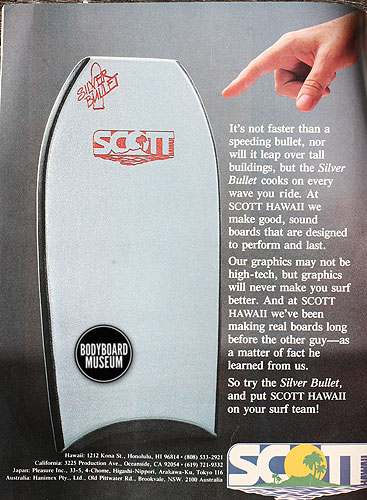 Karl was the first bodyboarder to make a name for himself from the South Coast of Sydney. Karl from Kiama Beach was an early competitor during the mid 80′s but preferred the luxury of free surfing the ample hot spots around his area. Fjelsted influenced a whole crew of South Coasters to take up the sport and follow in his footsteps. This  shot shows Karl launching at his local wedge. Photo Stroh early 90′s.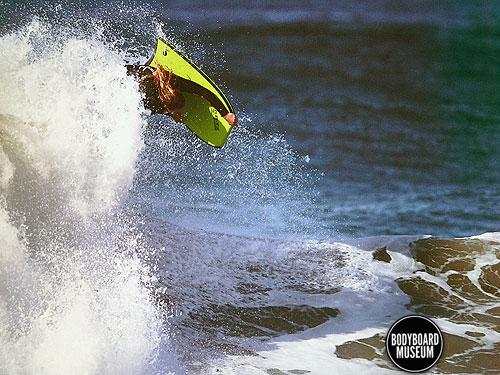 Raffi was from California and when he first popped up on the radar around the mid 90′s. Riders  like Paul Roach were calling him the next big thing in DK and he was all over the US mags. When he hit the Northshore in Hawaii for the first time he  quickly enforced his rep with some solid DK ripping and proved all the hype that surrounded him was true. By the end of the decade Raffi went underground and seemed to be burned out of the bodyboard scene .This pic was taken at Gums around this time. Photo Chris Stroh