HISTORY
In the 80′s and 90′s, Off The Wall on the Northshore of Hawaii was the make or break wave during the winter season months for  many bodyboarders hoping to earn maximum coverage in the magazines for their sponsors. Fred Booth was one of the standouts both prone and dropknee taking full advantage of the almost photo studio setup. Seq of Freddy below by Libby.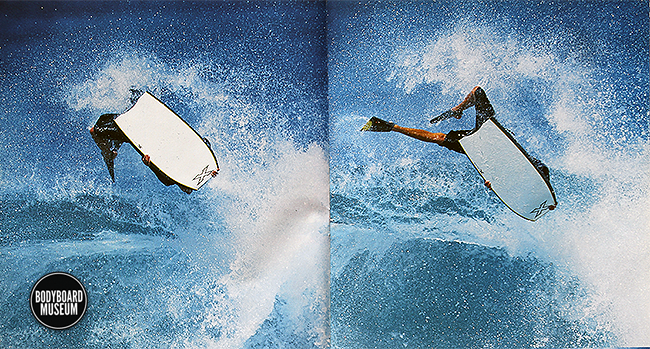 Back in '89 in Australia, Doug Robson from Cronulla was the man to beat. He ruled the local contests and at the same time owned the slab known as Shark Island. Dougy was also hogging the majority of bodyboarding photos being printed at that time. Photo of Robson below by Stroh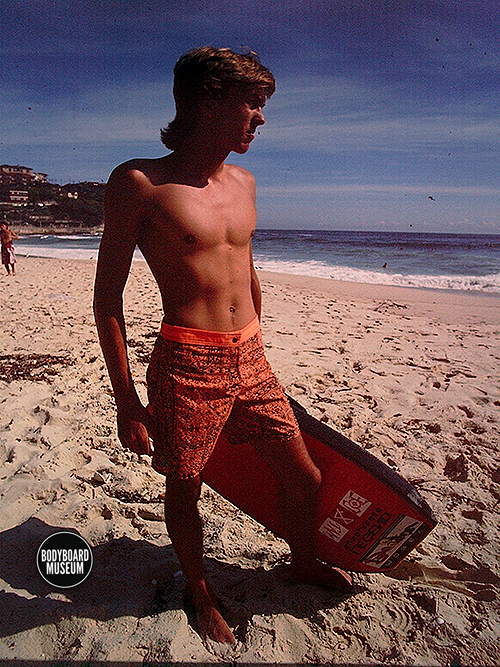 Skipp was laid back on land which was also evident in the ocean when he  rode with a clean flowing style on the waves reminiscent of early Mike Stewart which earned him a legion of fans and imitators world wide throughout the 90′s.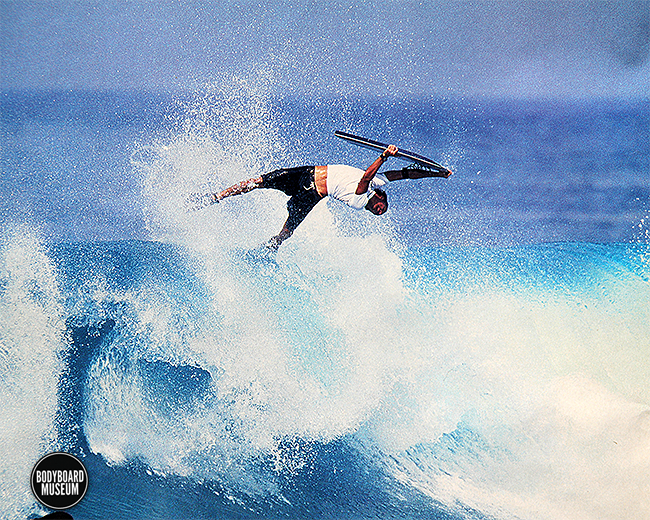 From North Coast NSW, Joel Taylor went from being a fierce competitor in the Nineties and red hot freesurfer to creating his own clothing empire called Unite. Below Joel, Shark Island charging just prior to his accident. Photo Stroh early 2000′s.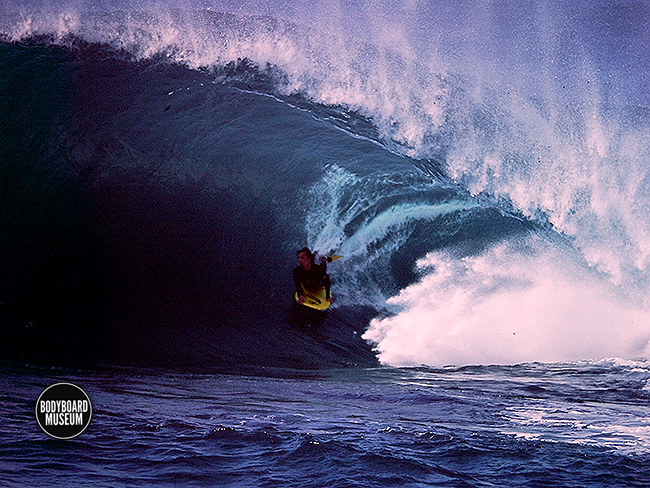 Mike Stewart back where he first began riding Morey/ Turbo boards in the mid 90′s.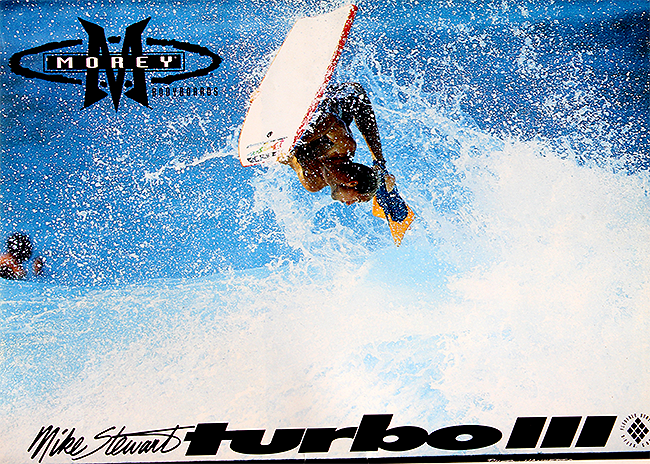 Muzza from Port MacQuarie was a top junior performer on the local contest scene as well as a talented DK rider around 1990 when this shot was taken. Also talented Musician  and artist he was well ahead of his time and dropped out of the comp scene  a year or to later and became a soul surfer long before it became fashionable photo Stroh.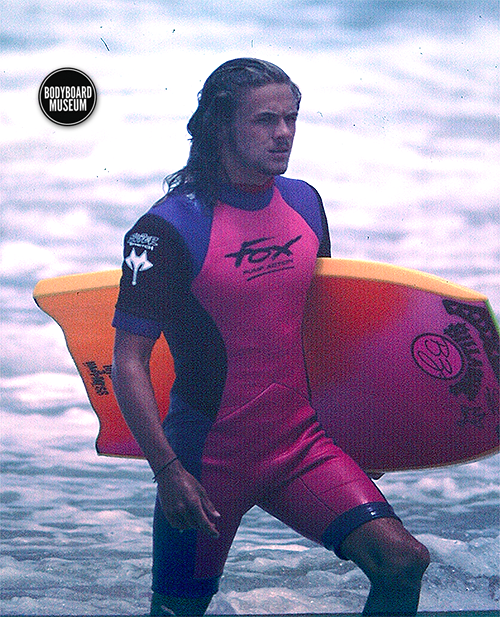 Sevo didn't earn the nickname "Tube Troll" for nothing photo Chang '93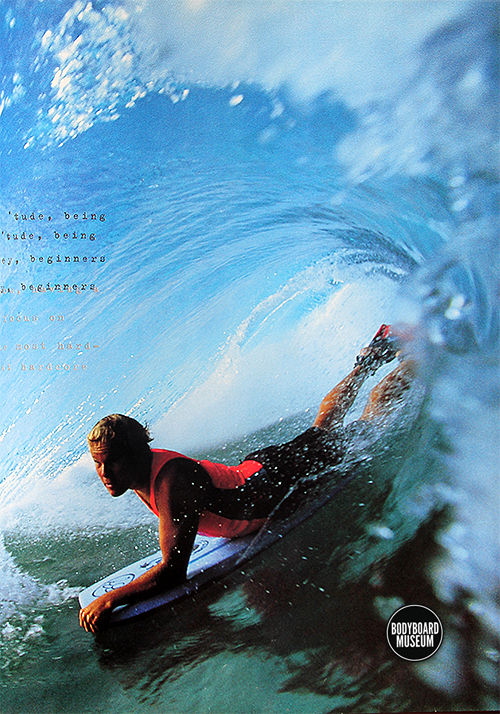 Jeff Hubbard best known for his aerial moves but as equally impressive riding the biggest barrels. Pipe shack by Aichner 2001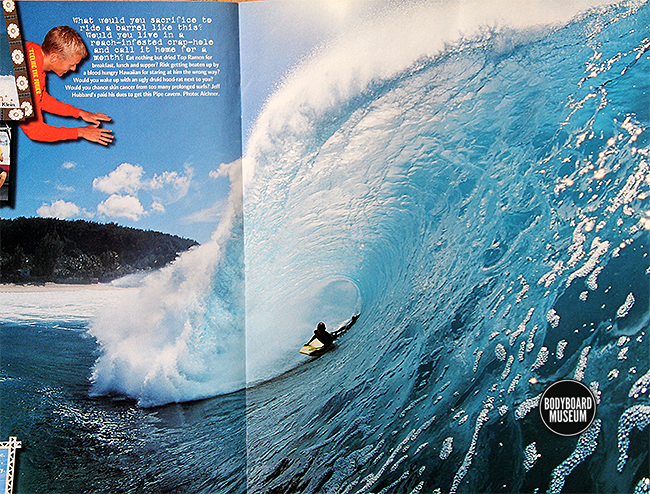 Around the late 90′s and early 2000 Kap Sanderson was one of the standout young Hawaiians who remained underground and never followed the whole pro bodyboard scene. Photo Stafford 2000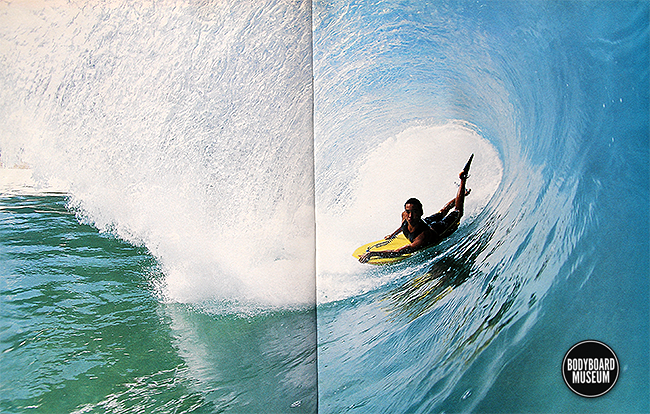 The most powerful bodyboarder to ever Dropknee. Photo Libby.