HISTORY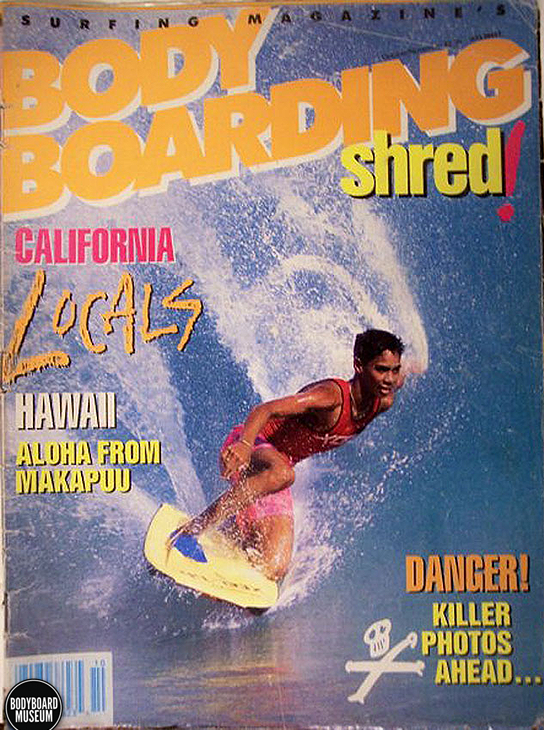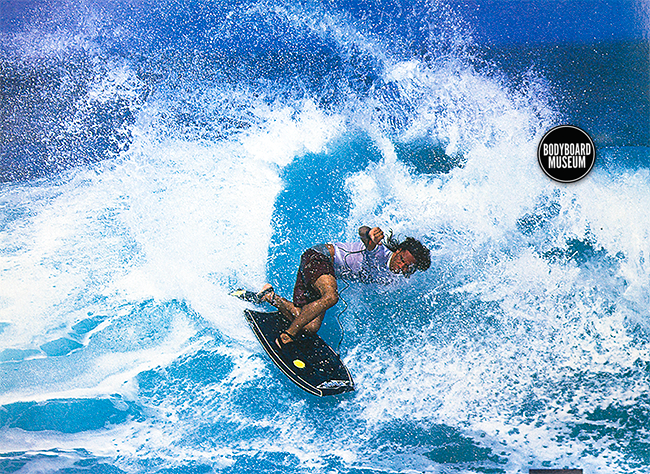 The most powerful bodyboarder to ever Dropknee. Photo Libby.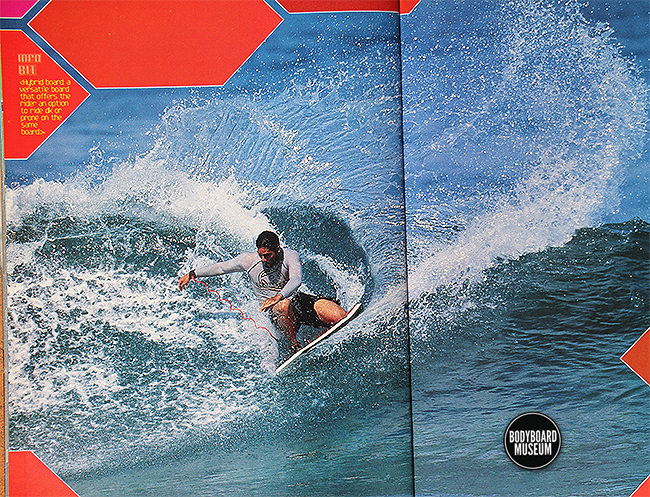 Paul Roach was the king of Dropknee riding for his radical moves however when it came to charging DK no one came close to Kainoa McGee seen below in the belly of the beast at Pipeline.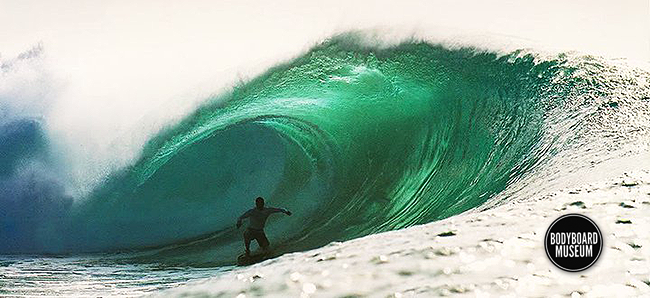 Kainoa McGee's earlier  career was based around being a super competitive bodyboarder who was giving the great Mike Stewart a run for his money in the contest arenas. After winning his share of events Kainoa moved more towards big wave charging and less focus on the coloured singlets. McGee excelled  at big Pipe both prone and dropknee and will be forever remembered for his gutsy death or glory performances. This photo taken early 90′s by Joseph Libby.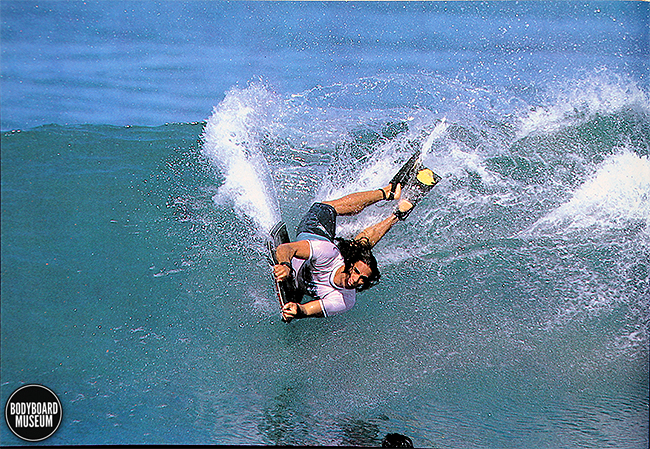 Kainoa McGee at the office riding for Viper Fins in '91 adv.Photo Hoover.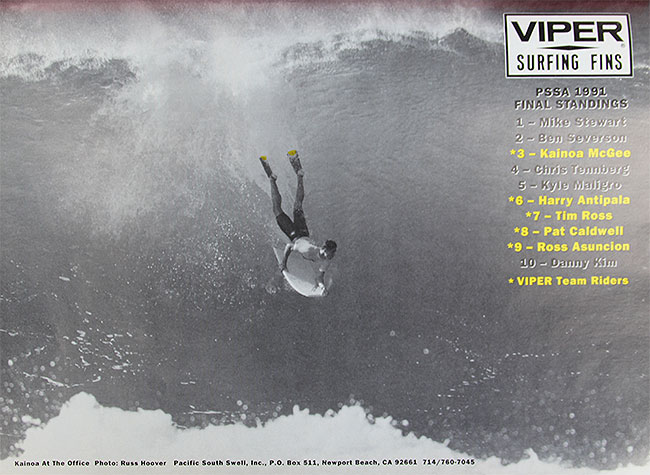 Probably the most versatile bodyboarder the sport has ever seen. Kainoa could charge the biggest waves both prone and dropknee, he could tear apart small waves unleashing the latest new school DK moves and be a World Title contender pushing Mike Stewart for top honours. This shot taken at Rocky Point around 1990 by Ted Grambeau .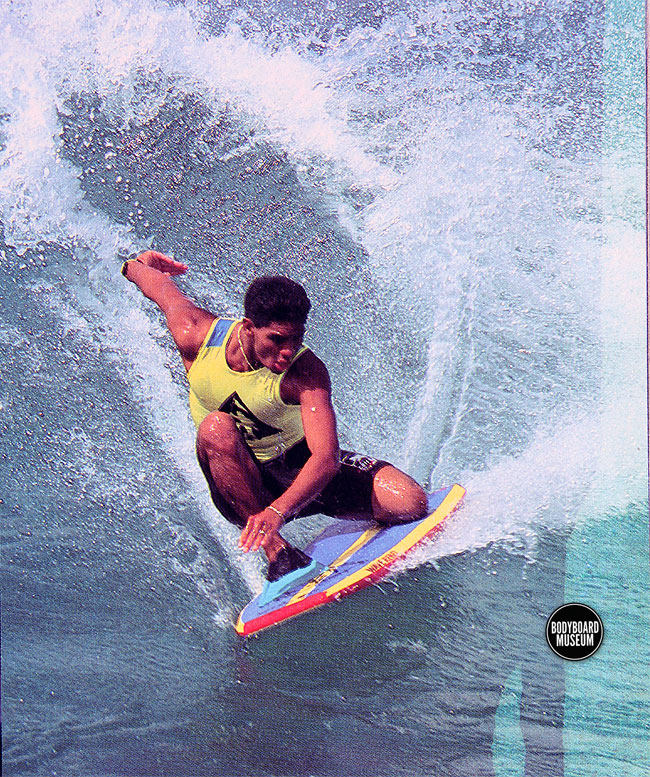 Big Kai competing at Pipe in the mid 90′s.  Hawaii born and bred, Kainoa was one of Stewart's biggest rivals for many years and he was able to utilise his prone and Dropknee skills depending on conditions. One of the most feared competitors in the 80′s and 90′s Photo Stroh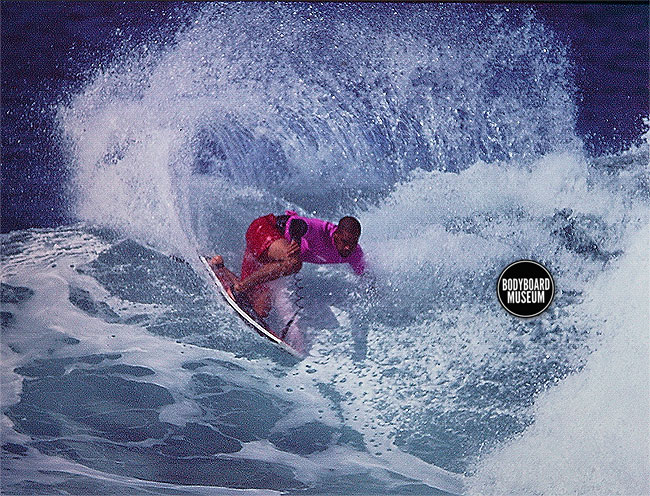 Kainoa McGee in the competitors tent in '89 as he prepares for his heat. Amping up and getting loose as Shawnee Oide massages and Mike Stewart looks on. Photo Stroh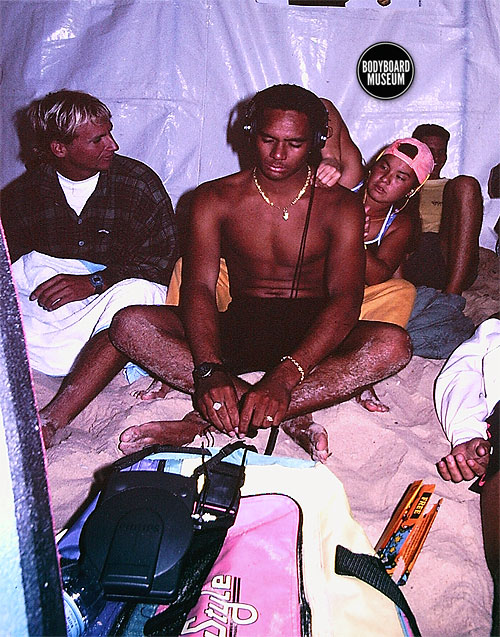 The multi talented Kainoa McGee took dropknee to places previously unknown and attempted. Throughout the late 80′s and early 90′s Kainoa powerful but fluent style proved that riding Dk in heavy waves and not spinning out was a reality. His predecessor Jack The Ripper charged hard but Kainoa took it a step further and made it look easy. This pic was taken in Puerto Escondido.