HISTORY
Posted: June 27, 2017 at 9:34 am
In the late 90′s Andy from Cronulla came onto the booger scene in a big way competitively. Over the next decade and a half  he was the Aussie Tour Champion, Pipeline Master in 2001 and Shark Island Challenge winner in 2014. There was probably no one more deserving , photos Stroh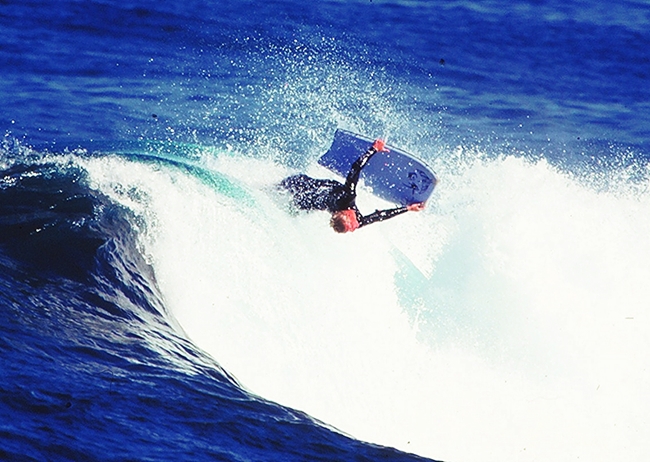 Suckrock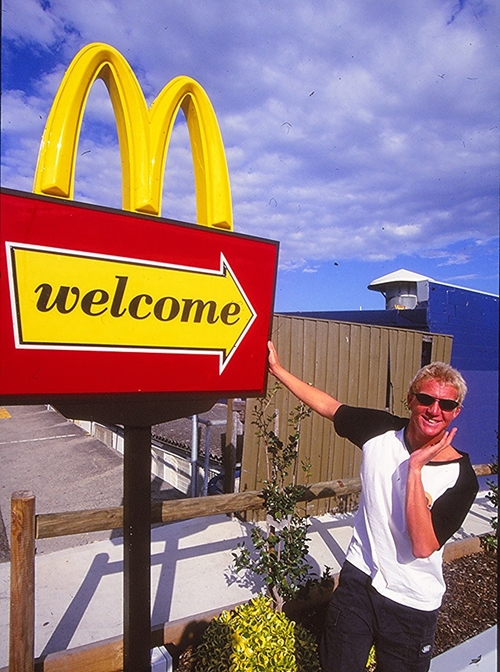 His secret training plan.
Andrew Lester former Pipeline champion in Hawaii early 2000s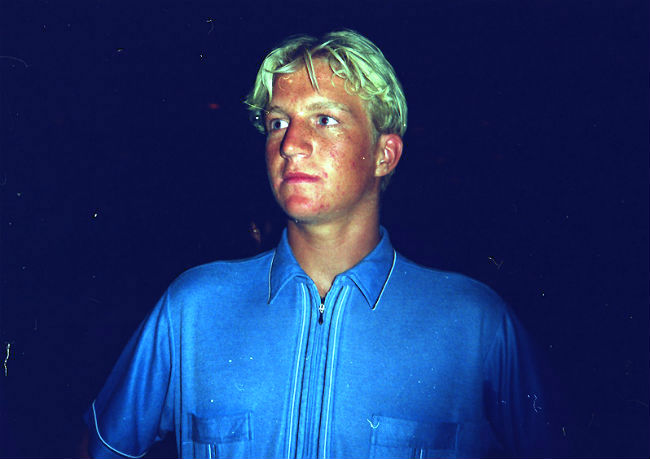 Andy Lester became one of Australia's most successful top competitors from a young age with a career highlighted by winning the prestigous Pipeline Contest and Shark Island Challenge. Seq by Stroh late 90′s.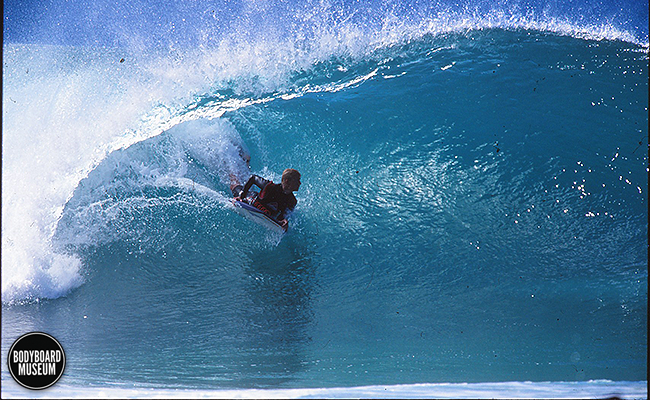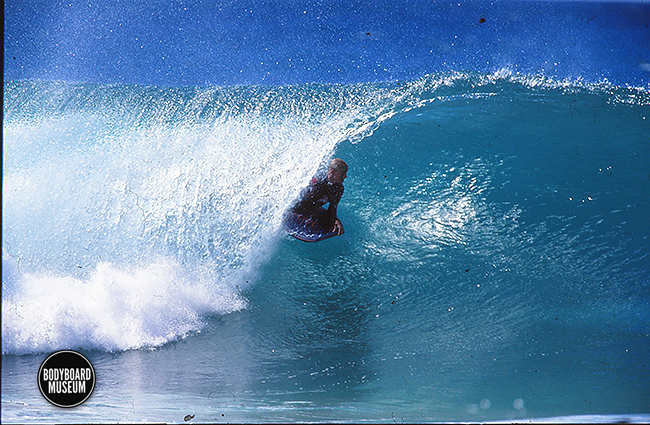 In 2001 Cronulla Bodyboarder Andrew Lester won the Pipeline Contest in Hawaii. Now 14 years later hes completed his dream by winning  the event he was always destined to win The Shark Island Challenge.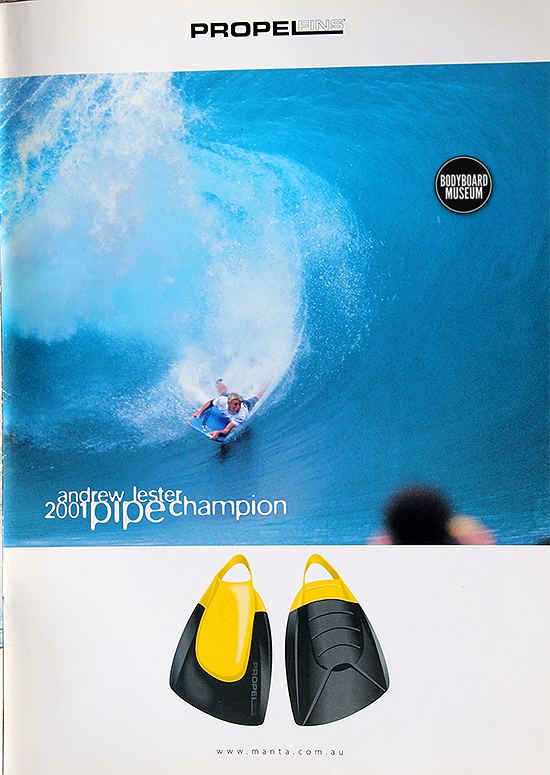 Cronulla's Andy Lester was one of Australias most successful competitors on the Aussie domestic tour. After winning the Aussie title numerous times he had a short stab on the world tour resulting in him winning Pipe one of his most memorable victories. Below reaping the rewards Andrew during his reign. Photo Stroh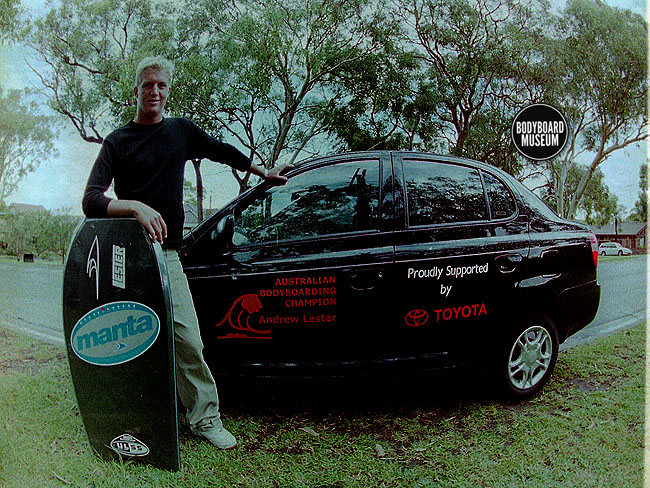 Andrew grew up in one of the toughest areas to be a bodyboarder at Cronulla in the late 90′s. It wasnt the local surfers you had to worry about it was the Shark Island bodyboard crew who were a tough bunch to mix with as a grommet in the lineup. The older guys took great joyment sending the younger groms on closeouts to toughen them up. Andrew took his lumps and in a few short years was welcomed into the Island brotherhood. It was those early years of grounding that helped turn him into one of the best Island riders to date…Photo Chris Stroh .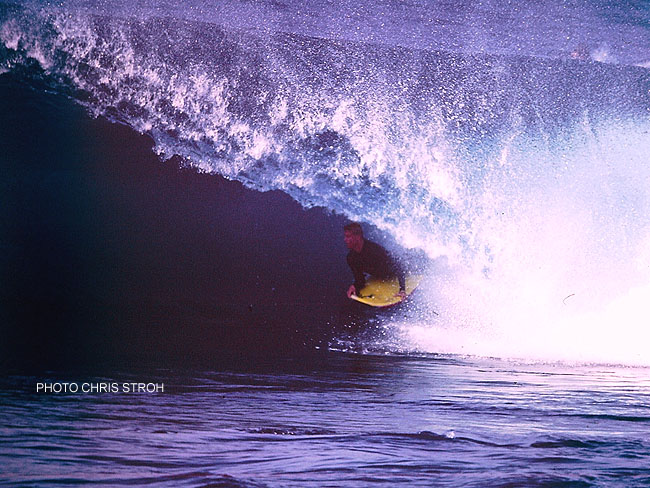 Schoollboy Adam Lester was the latest  bodyboarding prodigy when this snap was shot late 90′s. Lester grew up surfing in the dog eat dog environment at Cronulla and was quick to standout both as a contest winning machine as well as a strong free surfer. He has huge respect at Shark island and after a recent few years semi retirement he's back once again shaking up the Pro tour circuit as a formidable opponent. He is one rider that continues to get better with age. Photo Stroh.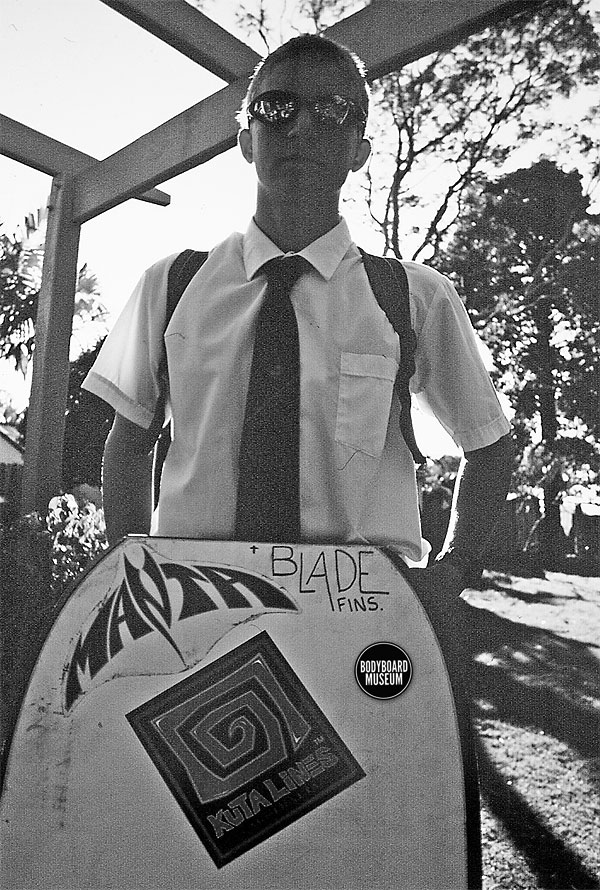 Throughout his career Lester has been described as one of the most feared competitors in the sport of bodyboarding. He is the best bodyboarder to never win a world title, an event that has eluded him so far but after a few years off from competing he is now back hungrier than ever and even more determined. Ask most pro riders who they fear most competing against and nice guy Lesters name is usually at the top of the list. This photo taken back in early 2000 at Andrews favourite reef hideout Suckrock. Photo Stroh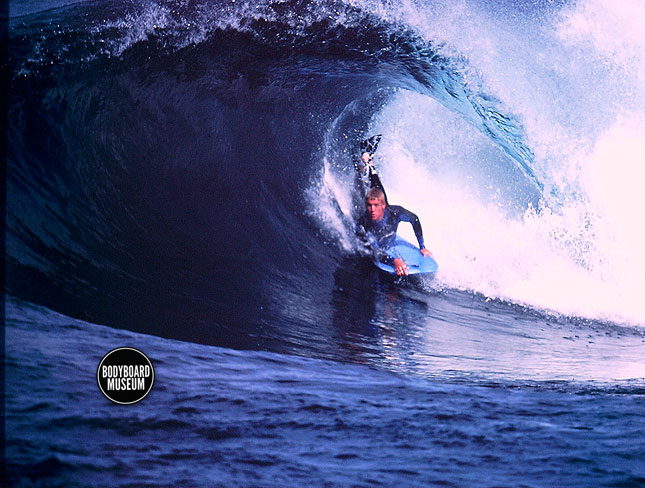 Coming from Cronulla, young Andrew had a lot of tough competition surrounding him. As a member of the Emerald Club he soon moved up the ranks winning contest after contest. He also found a love for charging Shark Island following in the footsteps of Perce, Wazza, Bal, Nugget and Wingnut who pushed him to perform .Either you rip or you get written off and just dont get any waves out the Island. Andrew began winning his share of local contests and Aussie Tour Titles but his career peaked when he won The Pipe Title in 2001. Andrew is the nice guy of Aussie bodyboarding, always positive and never a bad word to say. Today he is the NSW rep for Turbo. Below one of the first photos taken by Chris Stroh of the young school kid at The Point after a session circa mid 90′s.