HISTORY
Posted: March 7, 2019 at 11:51 am
Hauoli competeing at Manly Beach around 1990 photo Stroh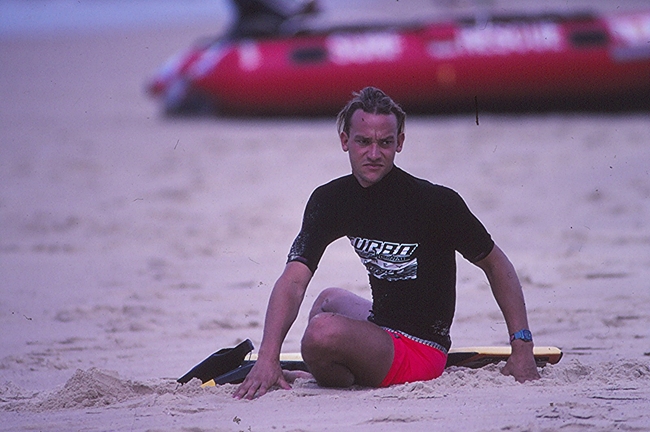 Bodyboarding royalty pose for a casual shot at Beach Park after a comp in the mid 90s. From left: Aka Lyman and son, unknown, Lisa Stewart, Spencer Skipper, Rick Bannister, Chris Burkhart, Lanson, Mike Stewart , unknown and Eppo.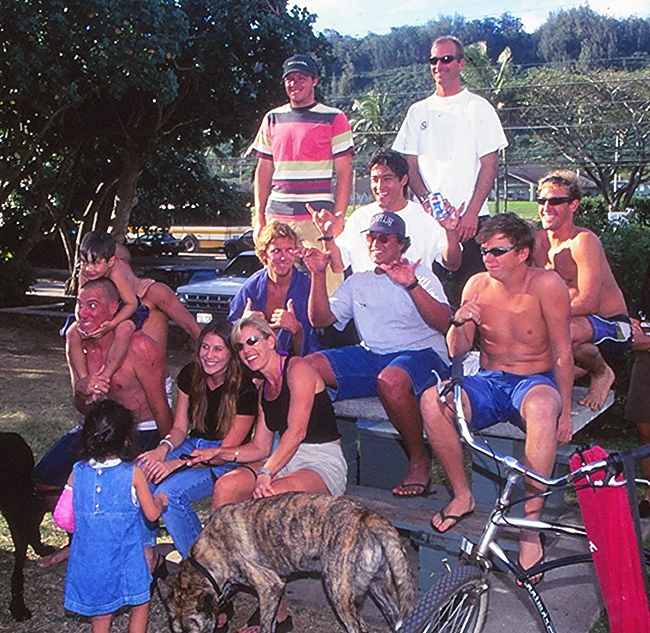 Mid 90s DK pioneer Keith Sasaki still ripping at St Pierre in the Reunion Islands photo Stroh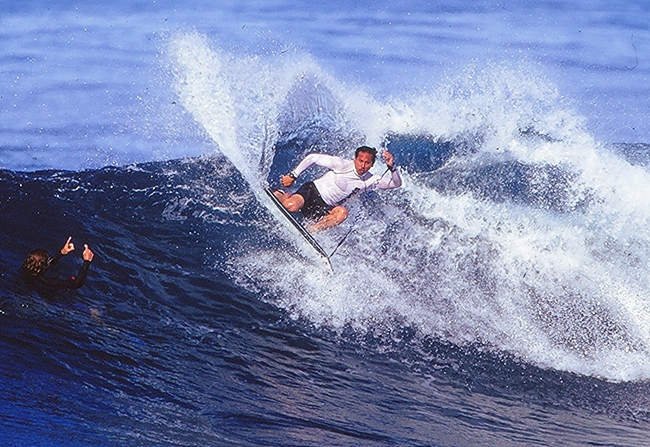 Early 90′s BZ bodyboard Aussie team gather at Catherine Hill Bay for a team get together.  Riders below included Ash Murray, Vicki Gleeson/Reale, Aaron Mathews, Fordy, Dave Appleby, Eppo, Craig Hadden, Slug Hybner, Rick Bannister, Adam Murray and friends photo Stroh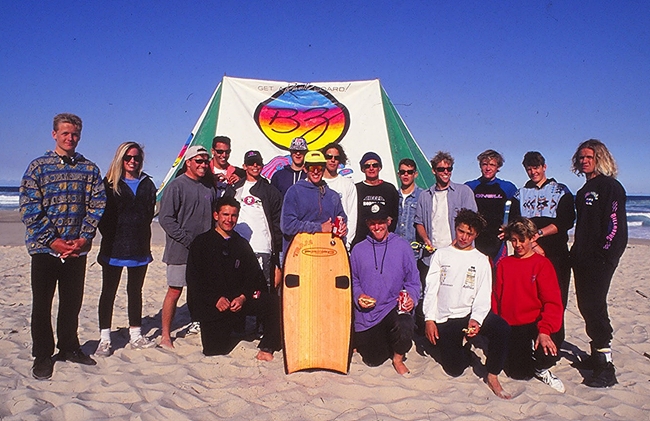 Mike Stewart in Australia touring the East Coast '89 photo Stroh.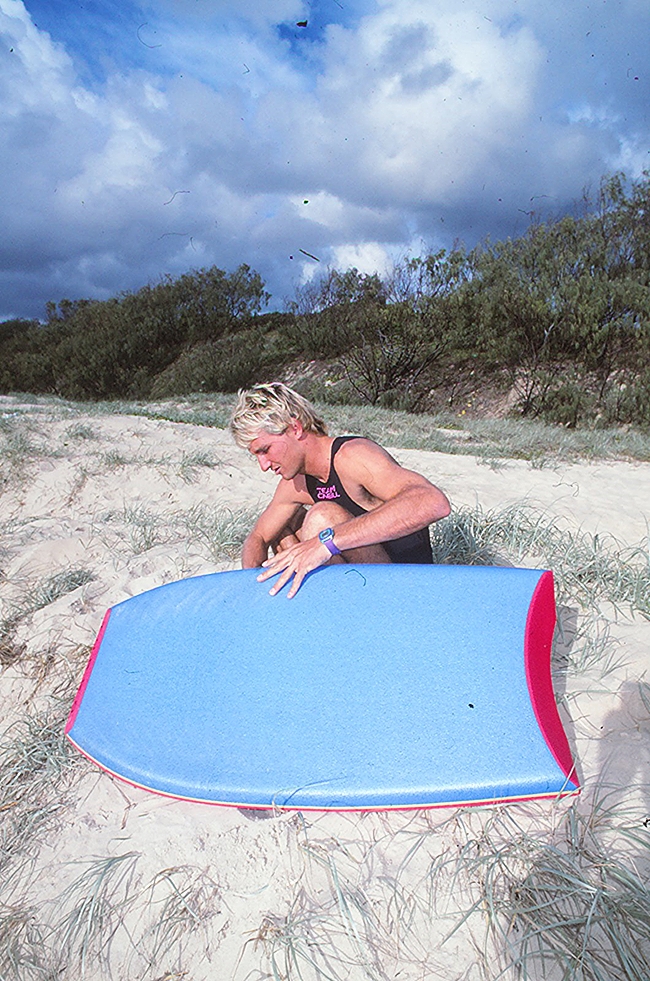 Pre heat pscyh up, Chopper does the unthinkable by beating Mike Stewart in his heat at Manly in 1989.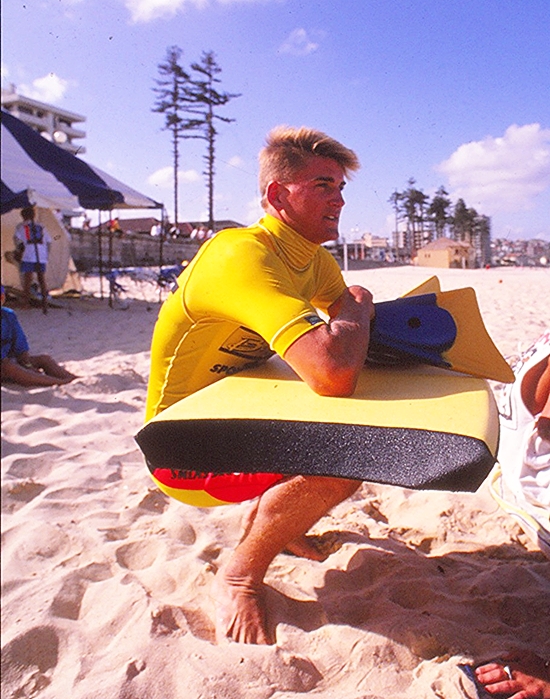 Kyle Maligro was the most progressive bodyboarder in the 90s, anything was possible. Off The Wall photo Stroh Circa 90s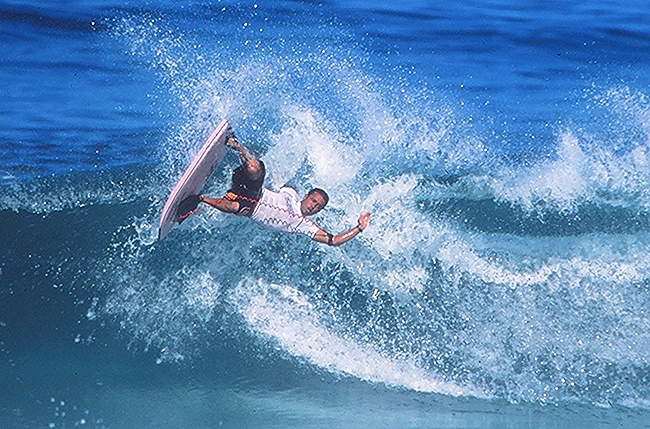 Guilherme Tamaga threatened Mike Stewarts title as the King of Pipeline in the 90s. Check the extra long leash.Photo Stroh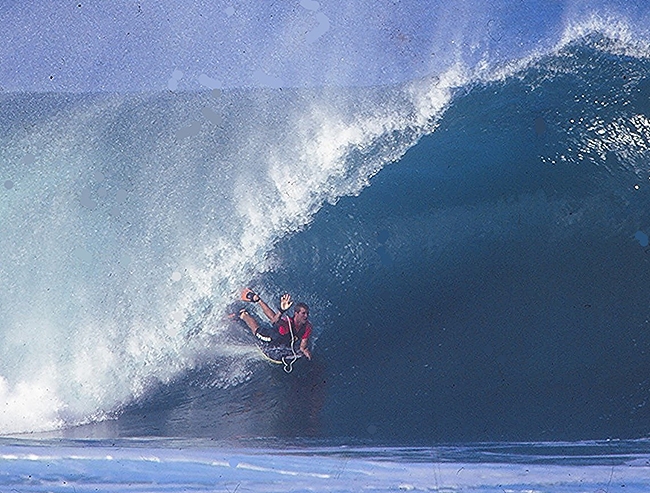 The first regular bodyboarding news and info  came from the Morey Boogie Newsletters. This issue 1986 courtesy of Neal Miyake