HISTORY
Posted: August 9, 2019 at 10:48 am
The first regular bodyboarding news and info  came from the Morey Boogie Newsletters. This issue 1986 courtesy of Neal Miyake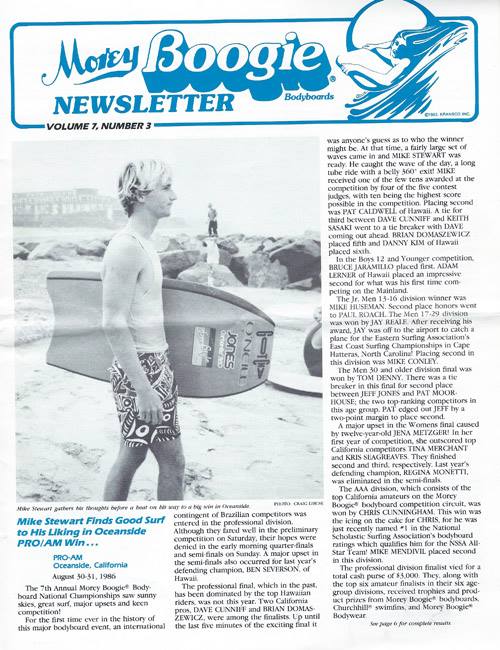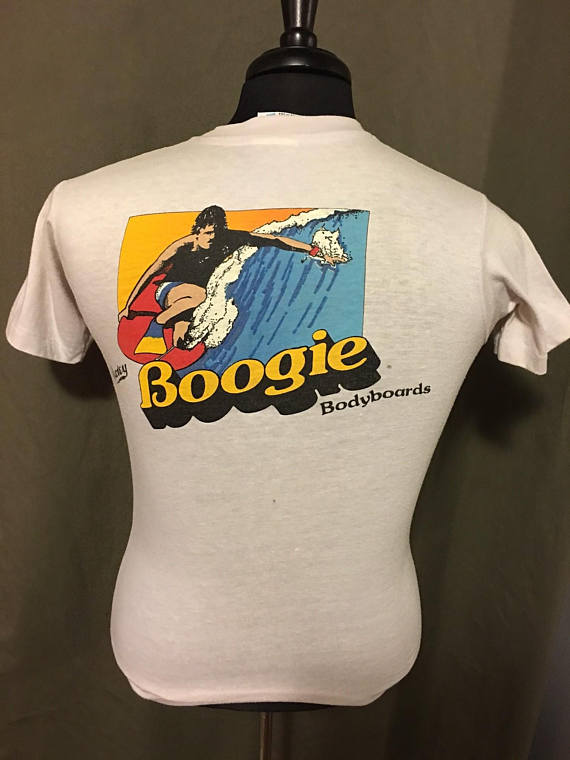 Craig Libuse has been involved with Bodyboarding since almost day 1. Below we asked Craig to tell us about his longtime behind the scenes  involvement……In 1972, I was just out of 4 years in the Air Force. I got married and moved to Carlsbad a block from Tamarack Beach. I was riding a kneeboard at the time. I saw two kids on boogie boards in the surf (Bobby Szabad and Rick Broderson) and they looked like they were having a lot of fun. My wife was having trouble learning to ride a kneeboard so I asked them where they got the boards. They directed me to Tom Morey's house on Chestnut Street a few blocks north. He was hand shaping blanks in his garage and packaging them with two coloured skins and a set of instructions. I bought a kit for $35 and made a board for my wife. Within a week I was back for another board for me. Tom mentioned he needed a logo, so I designed the original logo of the long-haired guy/girl in the tube that Tom envisioned. They used it for years. Tom paid me $25 for the full rights to the art. I was unemployed at the time so that was big money. Once Tom started making boards out of a small shop on Rooseveldt street he needed more artwork and ads and put me on the payroll. That job lasted 15 years. I started my own graphics business and worked 12 hours a week exclusively for Tom Morey & Company. When Kransco bought Morey Boogie they kept me on as Art Director. Over that 15 years I learned a lot from Tom, I wrote the article Selling Fun in Bodyboarding magazine 20th Anniversary issue which covers a lot of that. I was sure  in the right place at the right time. The Bodyboarding article below.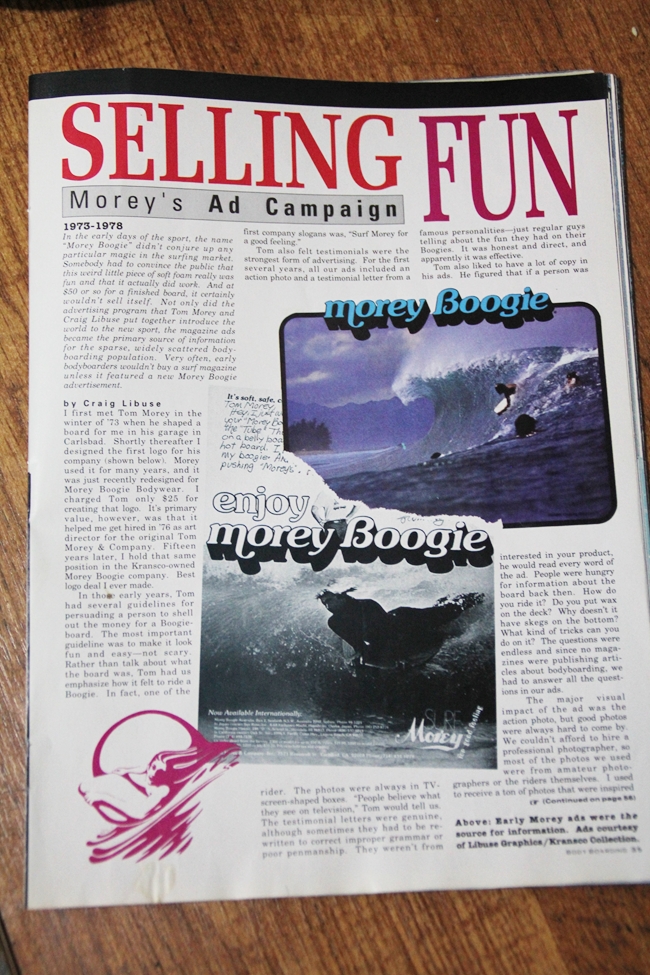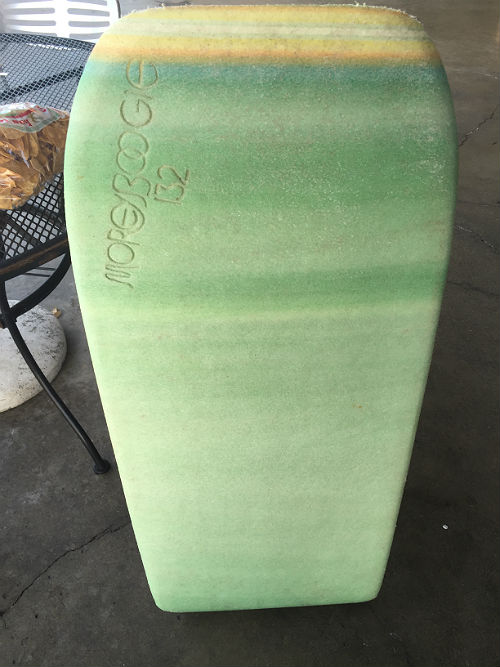 Bill Weimar bought this Original Morey Boogie 132 BE around '75 from Heritage Surf Shop in Sea Isle City New Jersey. He recently uncovered it after a cleanup.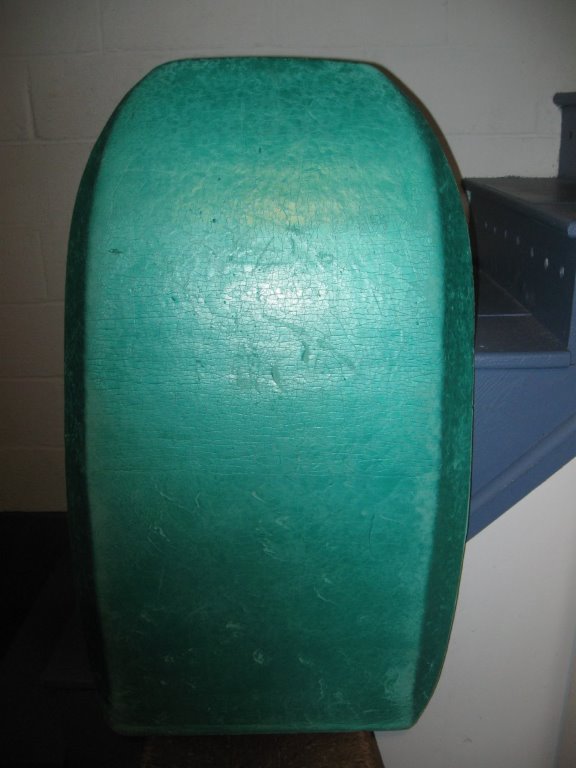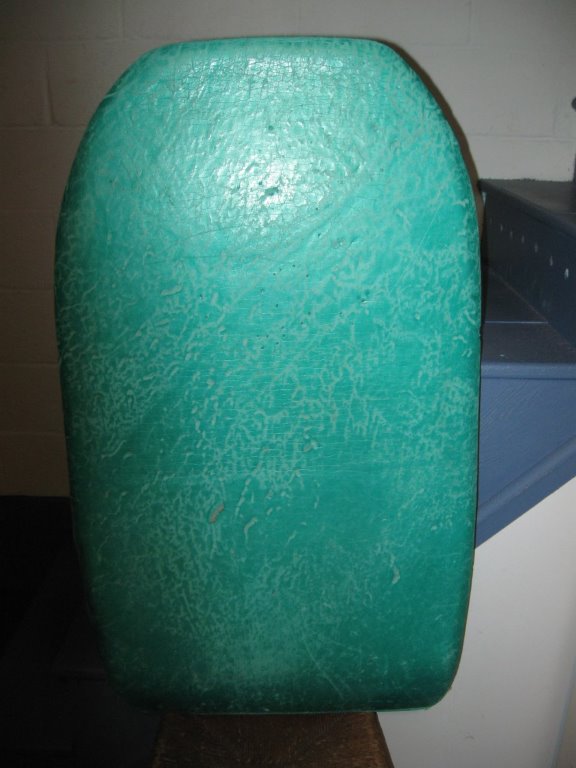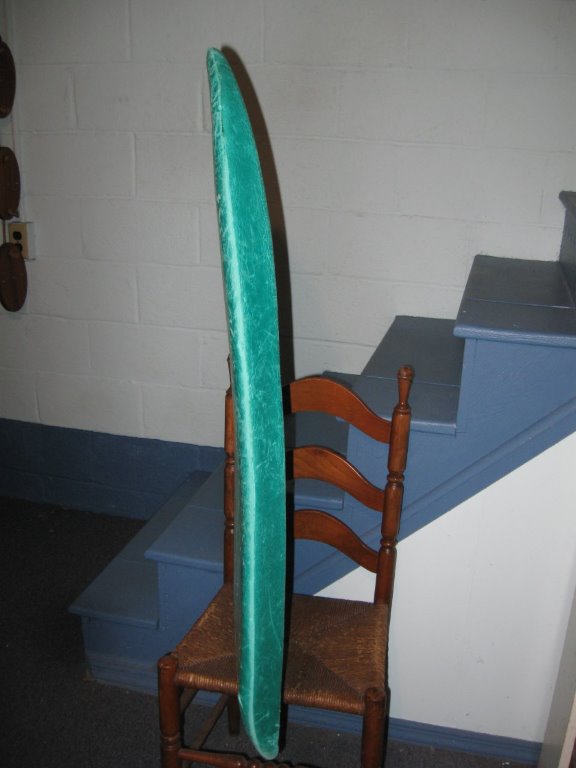 An Original Morey Boogie from the mid 70s from the Northern Beaches courtesy Guy Weir.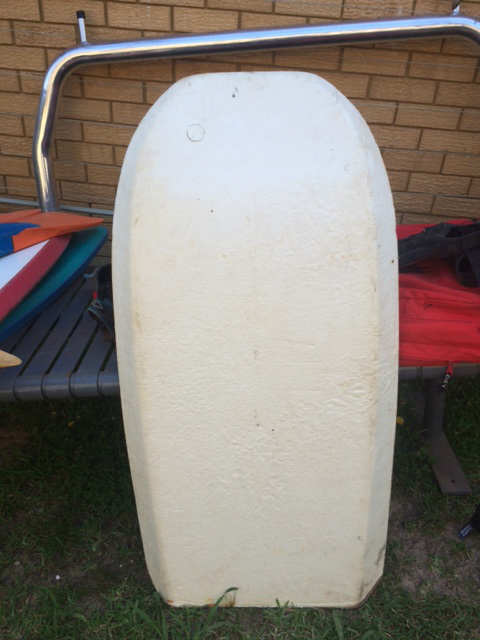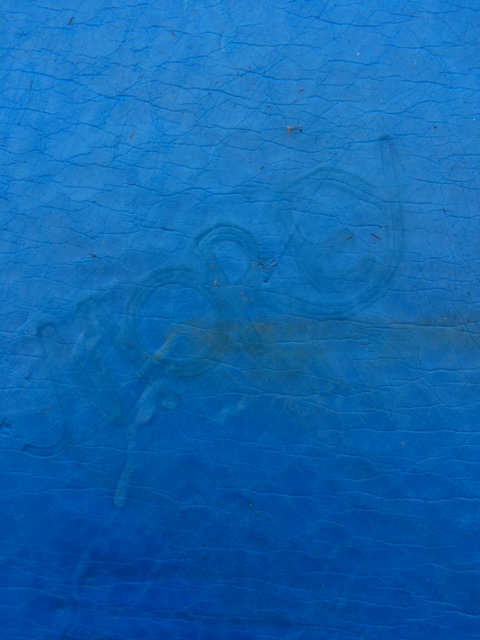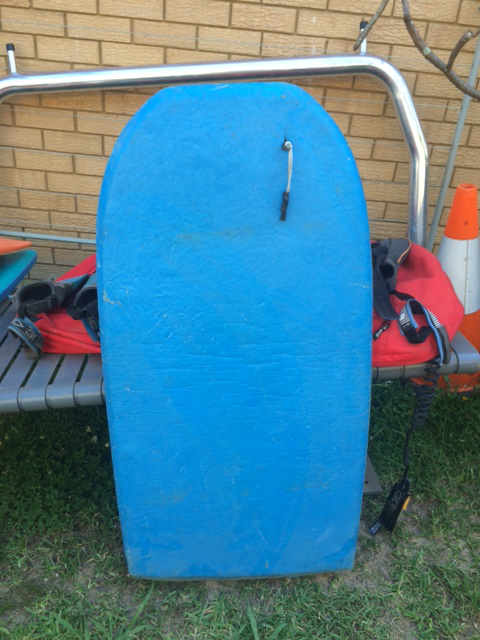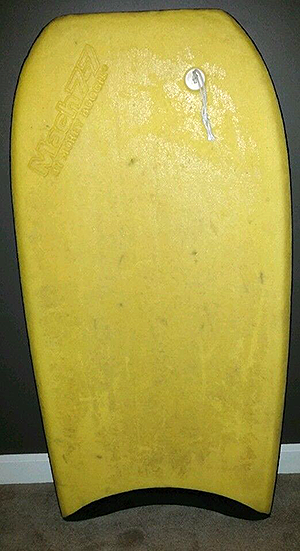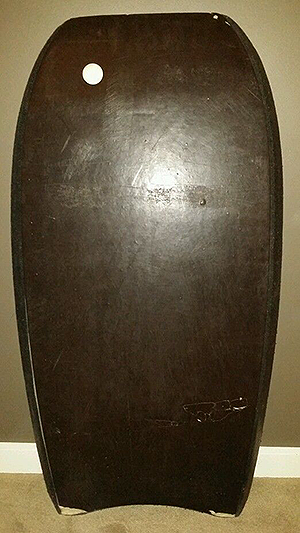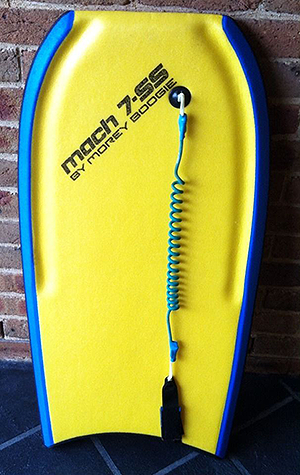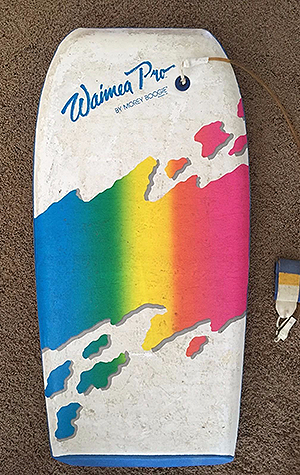 Morey 7ss released early 90′s, Waimea Pro '87