HISTORY
Posted: February 14, 2016 at 1:14 am
The first bodyboard stars. Left to right Mike Stewart, JP Patterson, Ben Severson, Pat Caldwell, Keith Sasaki and Jack The Ripper pohoto Tom Boyle.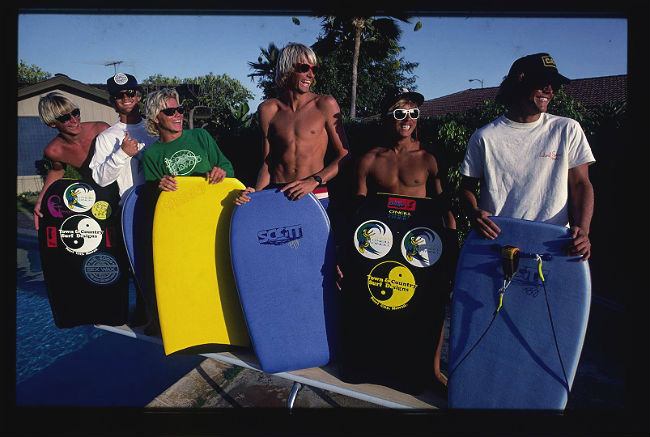 Tom Boyle classic pics of Hawaiian legend Kainoa McGee.

This shot of Jack Lindholm was the work of Tom Boyle who introduced us to the first images of bodyboarding up close with his unique fisheye barrel shots at Sandy Beach. Toms early photos were responsible for inspiring a generation of kids to bodyboard.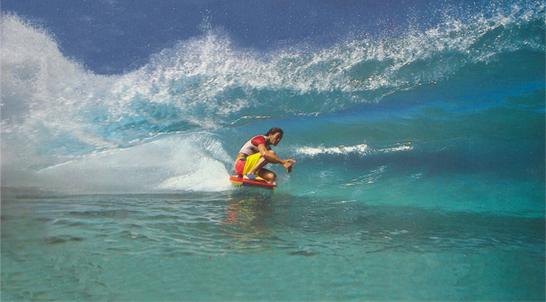 1990 a young Jacky Buder rises from the pack at Sandy Beach photo Tom Boyle.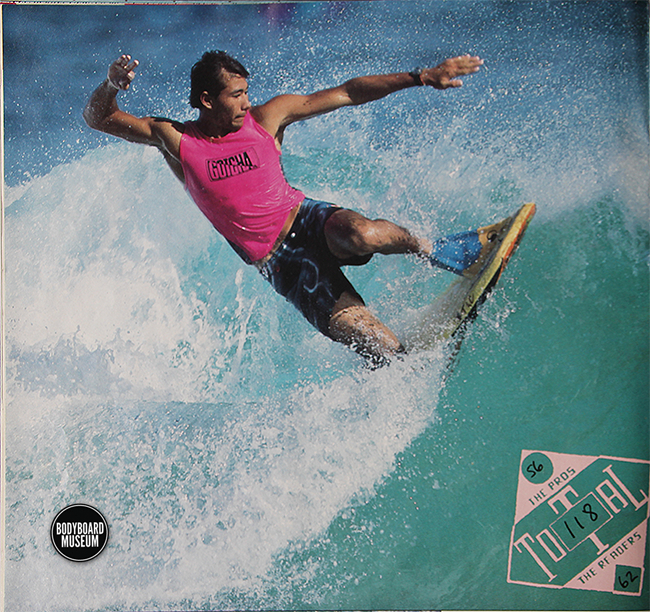 Clip of Mike Stewart from Tom Boyles "Ultimate Wave Riding Vehicle"

The brainchild of Tom Boyle his Video Magazine series was the first videos of the sport on the market which gave an unique look at the sport from an insiders point of view.  This adv. below was for the 4th installment Circa early 90′s.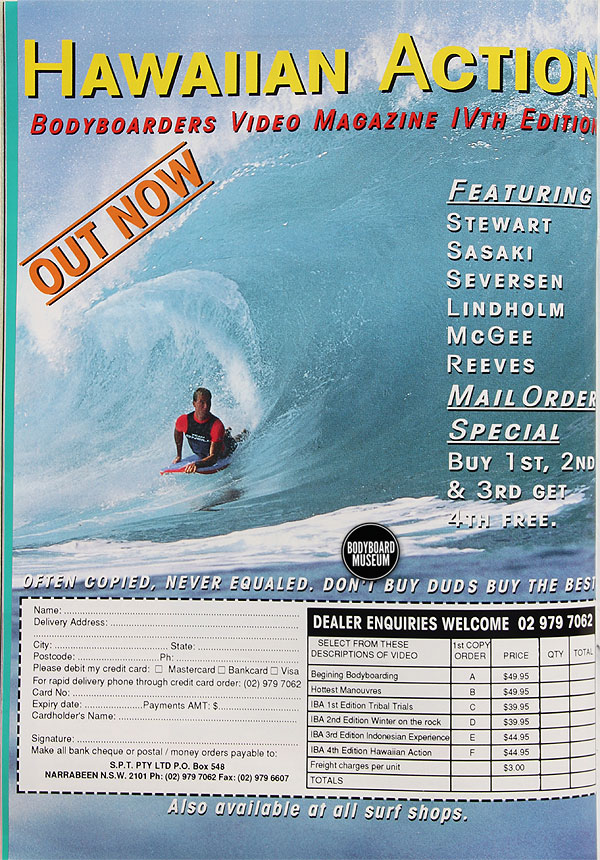 Not only did Tom Boyle capture the first still images of the sport he also produced the first series of core bodyboard videos under the title Bodyboard Video Magazine featuring the likes of  Mike Stewart, Ben Severson, Pat Caldwell, Keith Sasaki and Jack Lindholm. Mutant Slabs and Monster Barrels was one of Toms best films and  it featured the lovely Gina Bielmann and Dog Boy aka Chris Won on the cover.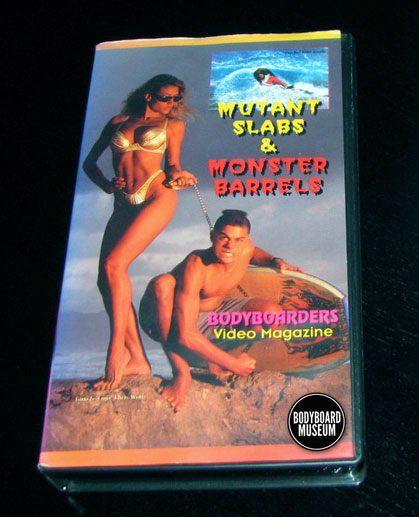 Before Tom Boyle turned his hand to surf photography, film making and putting together the first real images of hardcore bodyboarding he was part of the original Sandy beach bodyboard crew and one of the sports first Pro riders.This pic was taken at Pipe in the early days of the Morey Boogie World Title event when Tom finished well placed.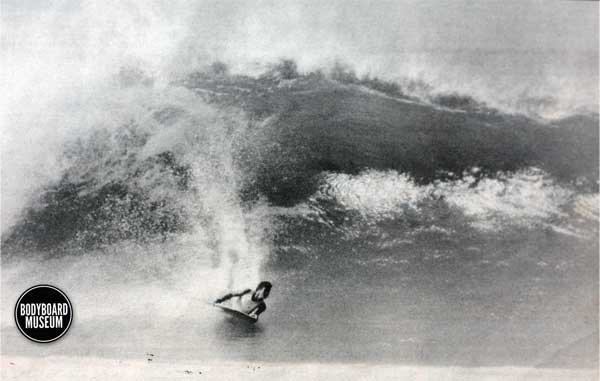 Tom began  bodyboarding with the original Sandy Beach crew and soon found himself competing against the likes of Sevo, Pat Caldwell, JP Patterson and Mike Stewart. Tom at the time was one of the sports first pro riders making it to the finals at Pipe several times. When his parents bought him a camera Toms direction changed. He began shooting shots of his friends some of the first images of the sport. In 1979 it was Tom who took the first ever publised shot of Jack "The Ripper " Lindholm in a profile in Surfing Magazine. Tom's next mission was to become the driving force  behind the first issues of Bodyboarding Magazine. Then came the series of videos called Bodyboarding Video Magazine. Toms dedication and drive was the spark that got bodyboarding to a worldwide audience in the early years. This pic was snapped at Foster during an Aussie surf trip around 92.   photo Stroh