HISTORY
Adam "Wingnut" Smith scores the cover of British bodyboard mag Threesixty in the early 90′s.Photo by Chris Stroh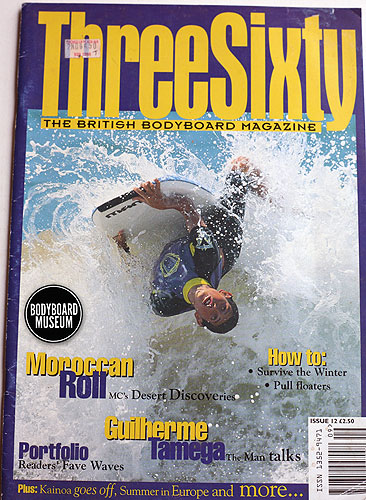 Here's Matt Allen a Newport Wedge regular with dreadlocks pulling in for Scott bodyboards in the late 80′s. Pic by Chris Dyball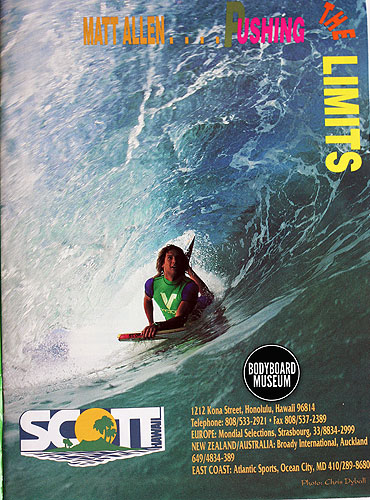 Around the mid 80′s Dave Appleby was the mainman on the Northern Beaches of Sydney. Dave's local beach was Narrabeen but occassionally he'd make the 2 hour plus road trip down the coast to Aussie Pipe were this snap was taken around '86 by Peter Simmons.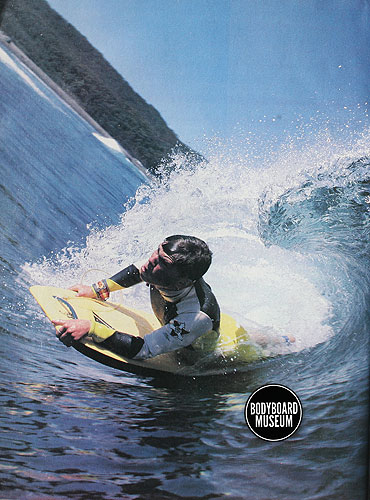 Queensland underground shredder Greg Jarrat was one of the best from north of the border in the late '80s seen here captured in a Mach 7-7 advertisement for Morey Boogie.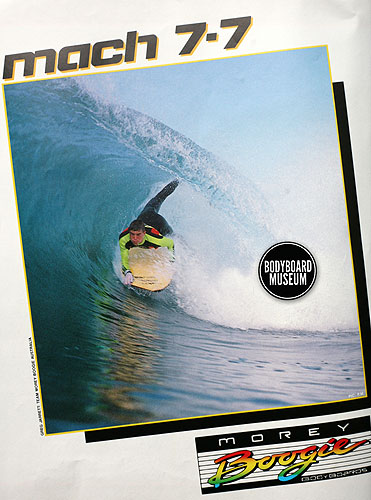 Aka Lyman in full flight riding for A-tach bodyboards Circa late '90s.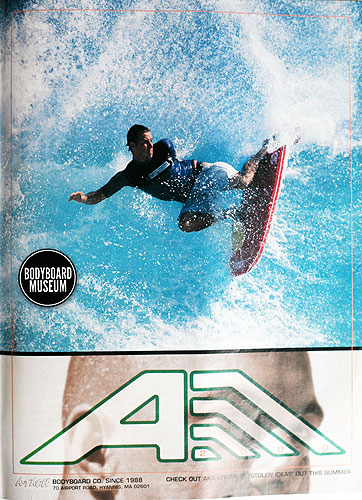 In 1985 Wayne Smith from Lismore stunned the small but growing Aussie bodyboard scene when he won the Open Aussie Title, the most prestigous event  in Oz at that time. Wayne was sponsored by Turbo at the time  spent the majority of his surf time riding at  his favourite break at South Wall near Ballina.Here is  Wayne being interviewed in Tracks in '85.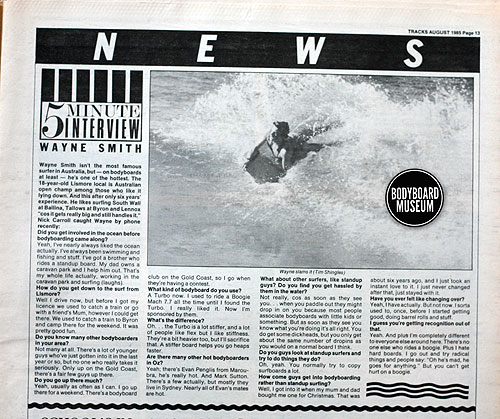 Mid 80′s adv. featuring Mike surfing on the shallow sharp reefs of Hawaii for Scott Bodyboards. The action shot was taken by Don King.
.
Suckrock was one of the first hardcore bodyboard waves adopted by bodyboarders in Oz. Situated near Cronulla in Sydney Aus. It became a play ground for the sports rising stars in the late 80′s. Riders like Doug Robson, Evan Penglis, Dave Shaw, Mark Sorrenson,Ross Hawke, Bret Young and Macca sharpened their tube riding and arial skills on this short but intense reef barrel. This pic shot around '88 shows Maroubra's Bob Bell on a small fun day. Pic Stroh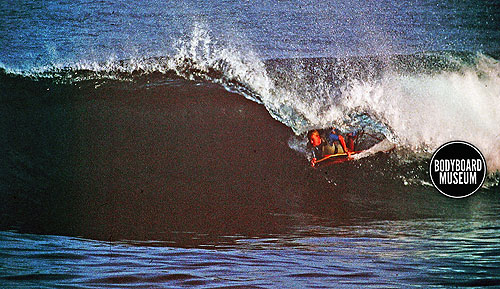 From the makers of Underground Tapes came 16 Chambers. This segment from the late 90′s features a desert session with Hubb, Skipp, Andre, Stewart and Macca finding lust in the dust.
Behind every good man is a strong women or so the saying goes. Mike Stewarts wife Lisa has been known to throw down some moves as well. This shot taken at Mystics around '91 of Lisa carving by Chris Stroh