HISTORY
Posted: June 25, 2013 at 10:52 pm
When the sport  began to take off in the late 80′s Dougy Robson was the man everbody wanted to beat in Aussie bodyboarding. Big performances in the huge waves of Hawaii and Shark Island at home earned him a solid reputation and a high profile in the media. Pic taken around '89 by Stroh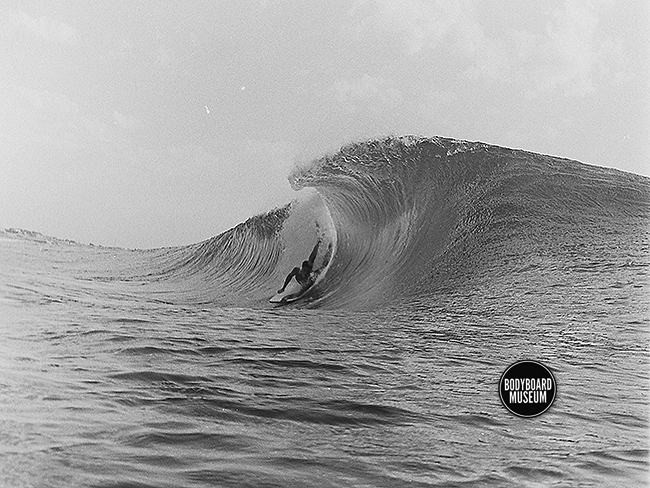 When Sevo was out at Pipeline he showed a class above most other surfers due to his custom boards and infinite knowledge about riding tubes. Nicknamed "The Tube Troll" for the  vast amount of time he spends  inside. Photo Stroh early 90s.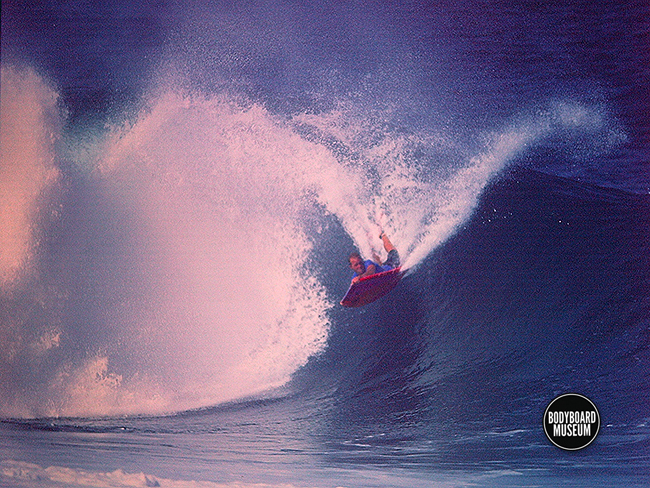 From West Oz Joe was extremely competitive and followed the tour for several years throughout he 90′s. This pic of Joe unleashing taken at Backdoor by Stroh
Ross Hawke was originally from Maroubra  Beach in Sydney NSW which in the mid 80′s was one of the most competitive areas of bodyboarding in Aus. Hawkey  along with Evan Penglis, Bob Bell,Steve MacKenzie and PJHyland ruled the early contest scene, below The Hellman at The Cabbage Patch. Photo Stroh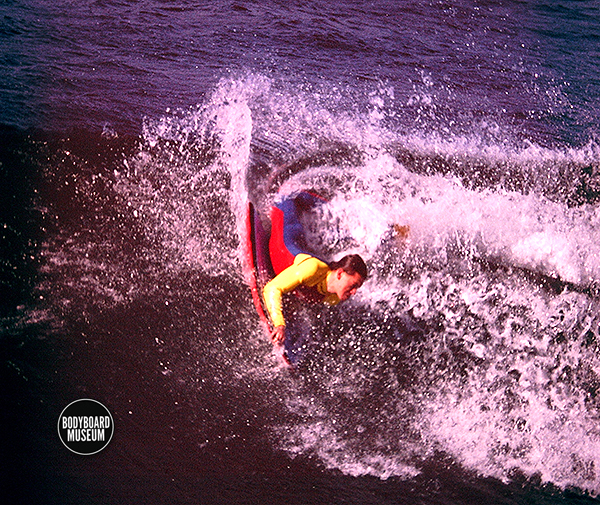 Phyllis had the exclusive honor of receiving one of  Tom Moreys new creations known as the Boogie Board in the early 70s and earned a reputation on the Northshore of Hawaii for he charging at  big Waimea and Sunset Beach. This image of Phyllis was shot around '93 after a session at Sunset "Still enjoying the bounce" a few decades later.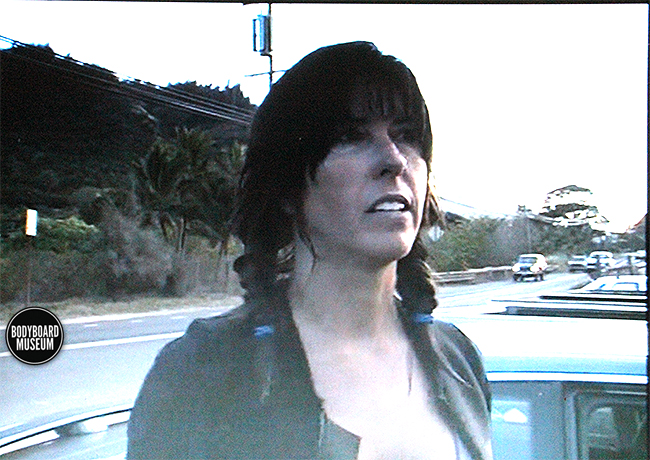 Kainoa McGee's earlier  career was based around being a super competitive bodyboarder who was giving the great Mike Stewart a run for his money in the contest arenas. After winning his share of events Kainoa moved more towards big wave charging and less focus on the coloured singlets. McGee excelled  at big Pipe both prone and dropknee and will be forever remembered for his gutsy death or glory performances. This photo taken early 90′s by Joseph Libby.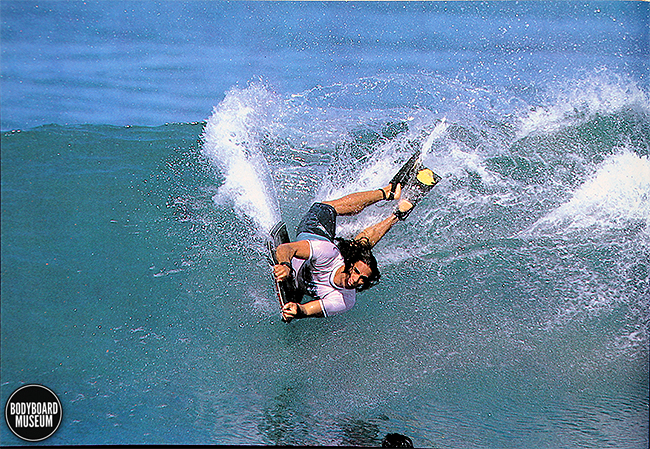 90′s advertisement featuring Dropknee /skater Keonne Gunderson riding for Custom X photo Libby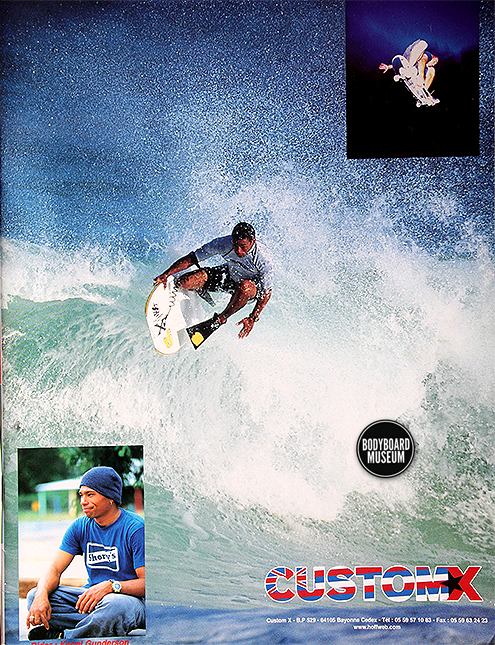 A  movie about a Riptide Trip to Indo by Brohym Productions. Featuring Ryan Hardy, Andre Botha and Hubb Circa late 90s.
Instruction video from 1998 by Tim Bonython.
In the late 80′s young Cronulla Bodyboarder Doug Robson was the first Aussie  to really excel at Suckrock a wave that was made for prone riding and one of the first well known local riders hardcore  wave haunts. Dougy was blasting the biggest airs out of the bowl years before Eppo came onto the scene. Seq below of Dougy el rollo at The Rock by Chris Stroh