HISTORY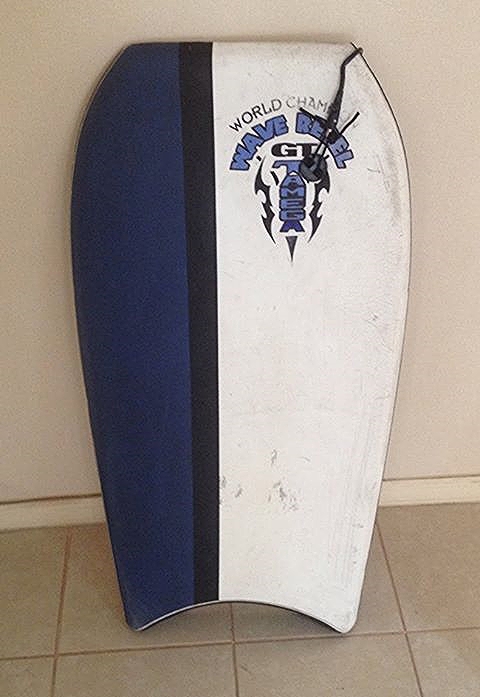 In France early 90′s with his Wave Rebel model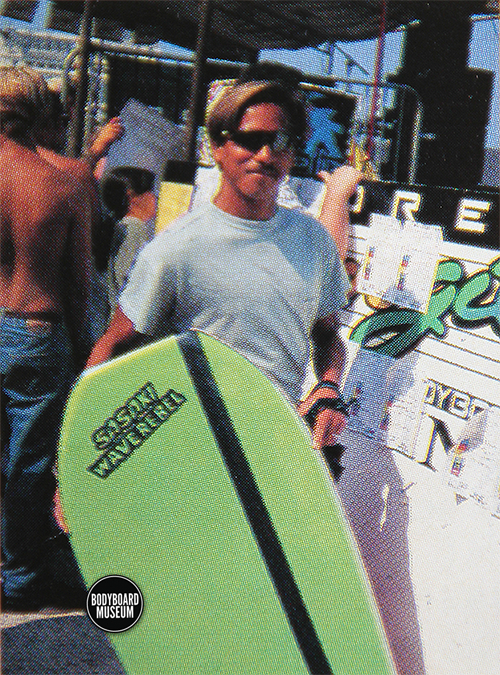 Early 90′s Sasaki renown as a Dropknee innovator and pioneer of the sport helped put Wave Rebel bodyboards on the map.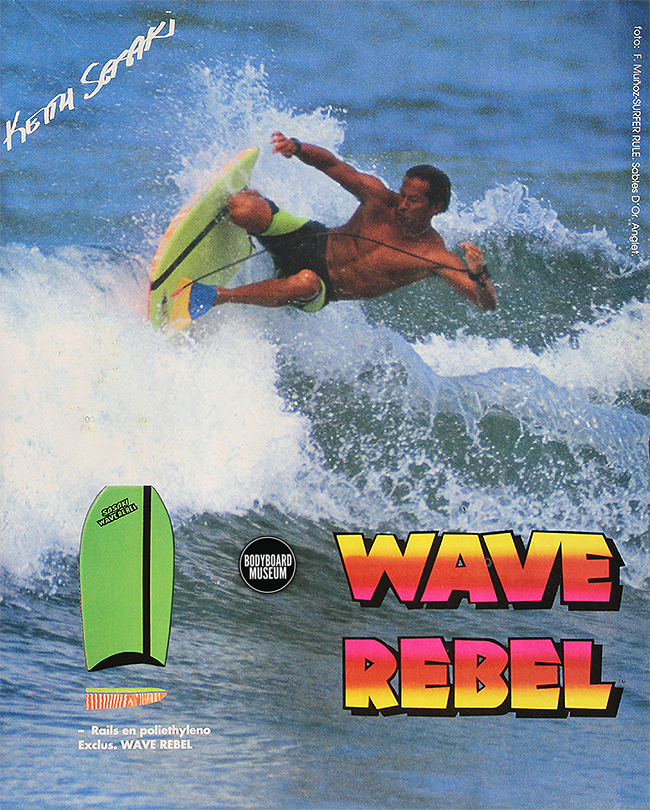 Pat Caldwell for Wave Rebel at The Wedge in Newport California 1990 photo Russel Hoover.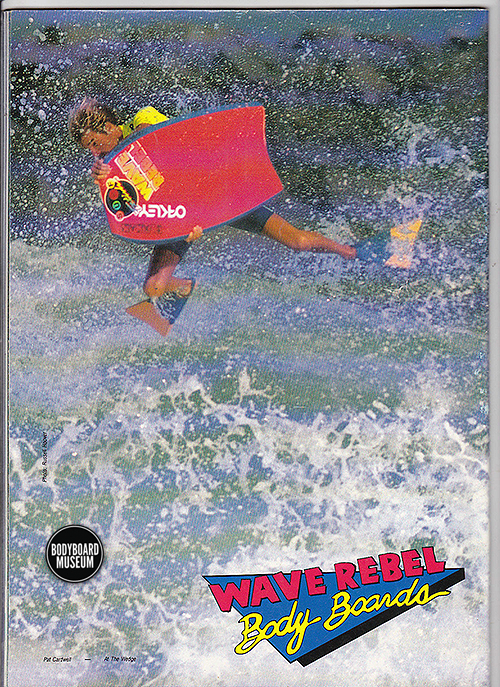 Guilherme Tamega from Brazil the most successful competition bodyboarder of the 90′s was the backbone of Wave Rebels advertisement campaign.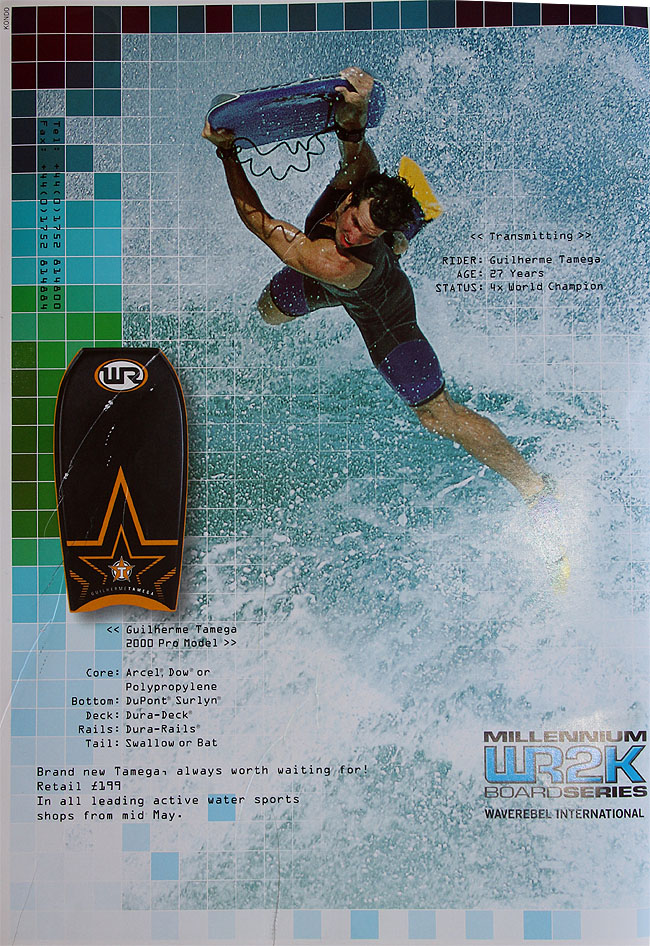 Pat Caldwell and JP Patterson both used a reverse hand style when trimming that Pat called The Wounded Duck style. At the time 4 time world champ Mark Richards was labelled the Wounded Gull for his unique approach. Photo below captures Pat in Mexico leaning forward and displaying the reverse arm position.Image by Fillipi.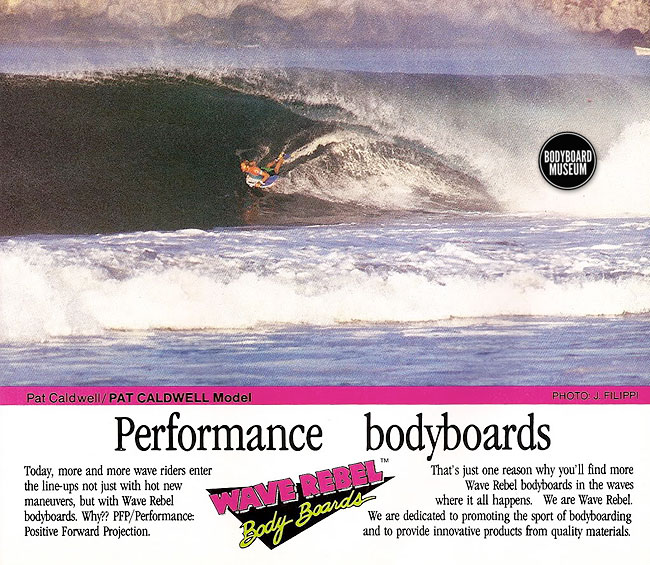 Pat Caldwell launches off the lip at the infamous Newport Wedge in California for Wave Rebel early  '90 photo by Russel Hoover.