HISTORY
Posted: March 7, 2019 at 11:30 am
Mike Stewart in Australia touring the East Coast '89 photo Stroh.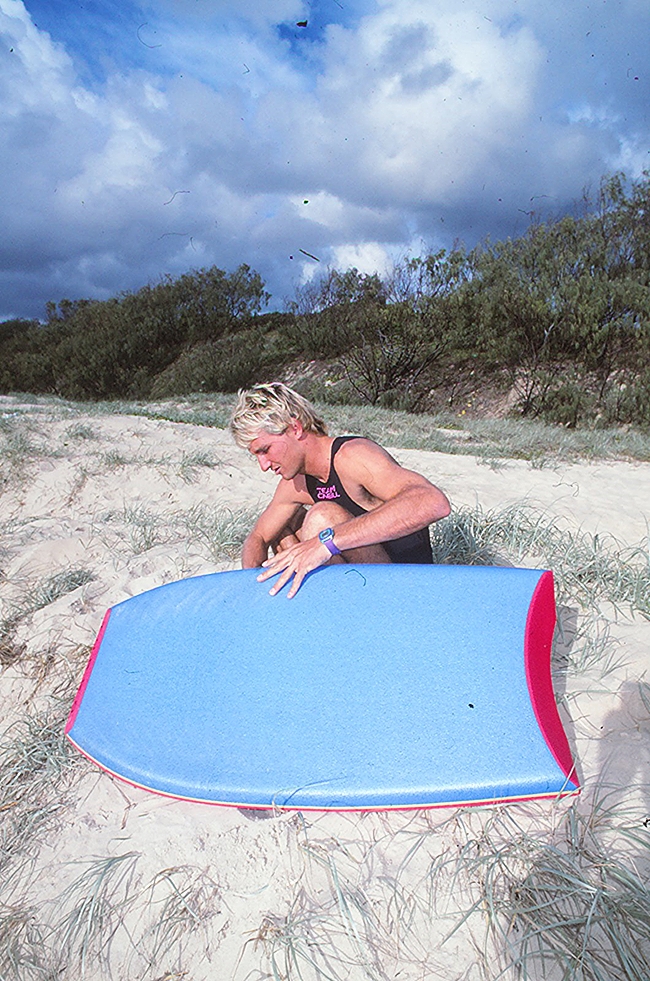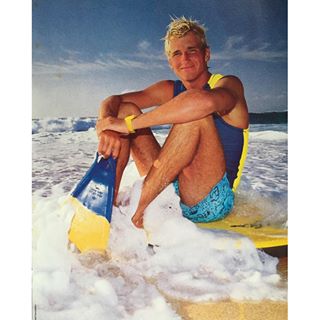 Mike Stewart holding 16mm movie camera inside housing at Pipeline before Go Pros. October '99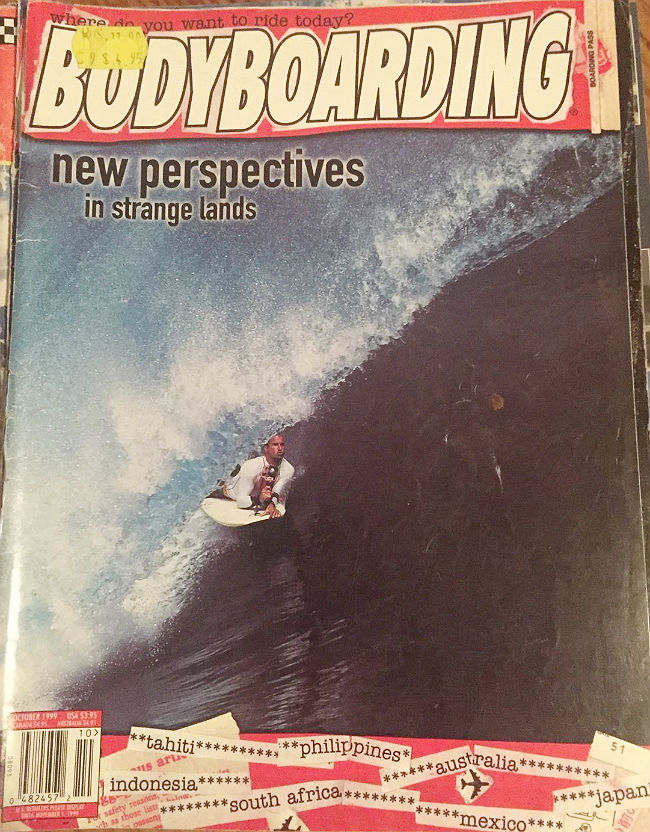 Bodyboarding Magazine poster late 80s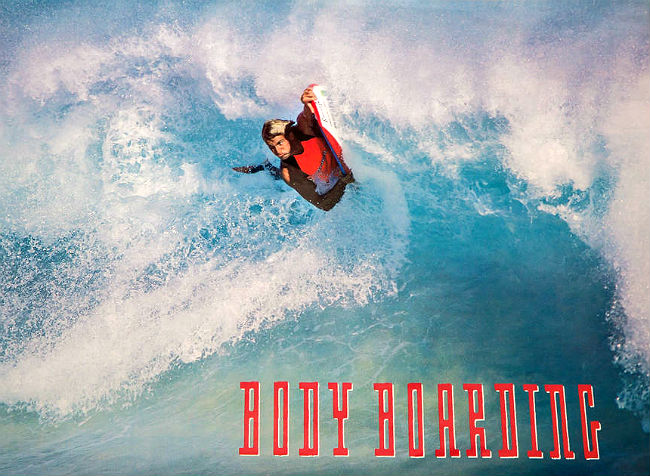 Mike Stewart in his prime photo Tom Servais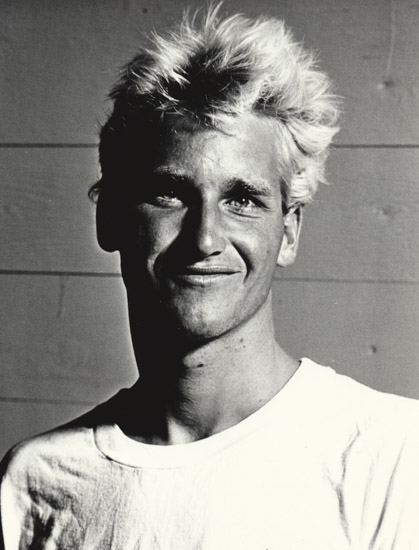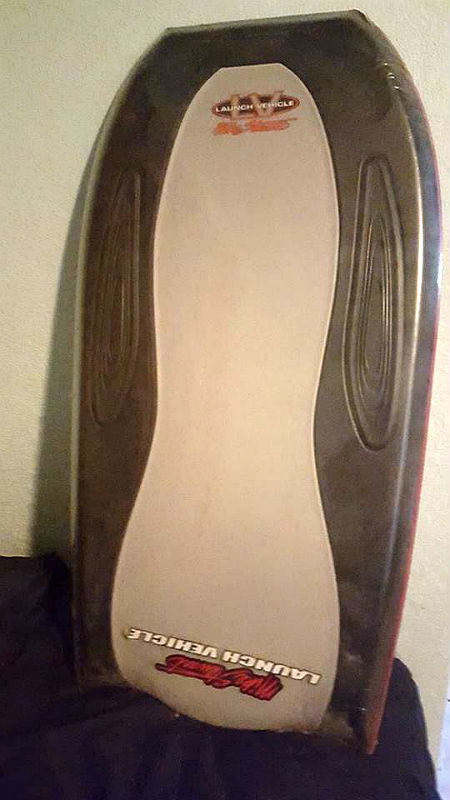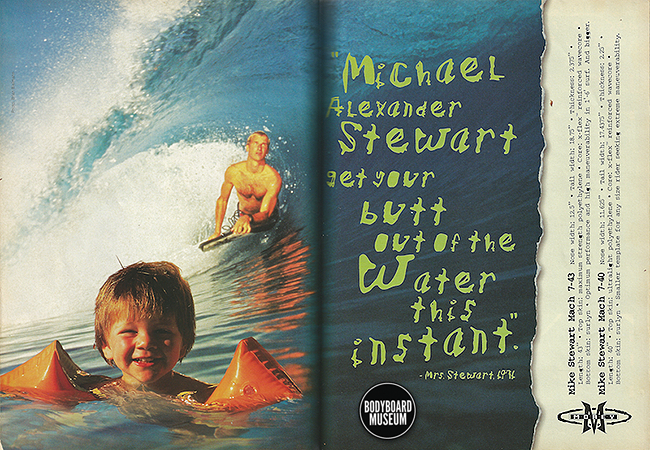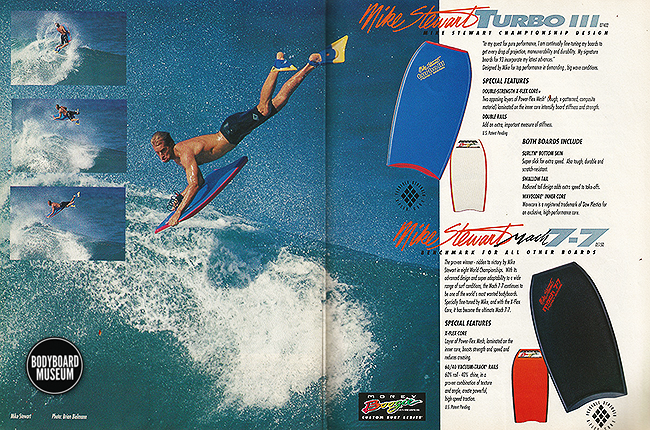 Mike Stewart at Jaws on the cover of Bodyboarding Mag 1996.