HISTORY
These photos were from an article in Tracks in  '86 called "Bodyboarding For the Record" by Evan Penglis. It was one of the first articles on the sport and featured the Maroubra boys who were tearing up the local contest scene. Top photo was Ross Hawke, Middle Evan Penglis and bottom left was Bullet all shot at Suckrock by Butto except the free-fall.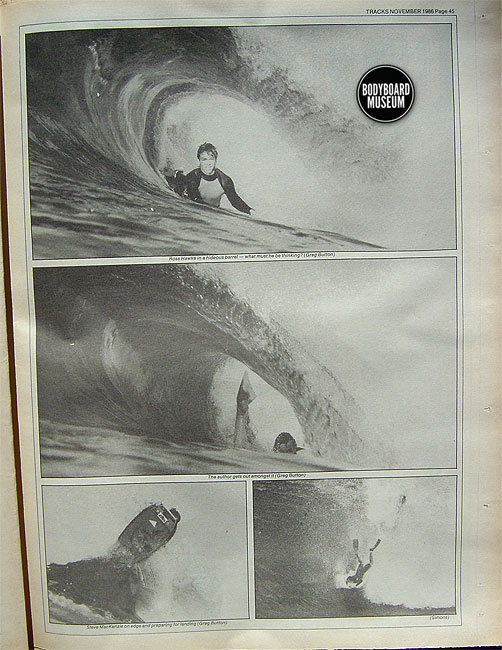 One of the first ever images of Jack Lindholm to appear in print. Late 70′s Surfing Mag Photo by Dalquist.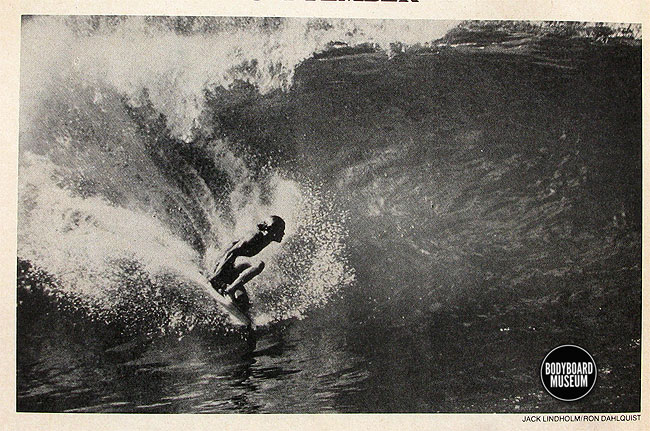 When this free-fall shot was taken in the late 80′s Warren "Wazza" Feinbeer was already wearing his trademark helmet. While most bodyboarders were using Gath Helmets, Wazza's gun ho charging called for more drastic measures which was a more sturdier and rugged Canoe helmet. Wazza's helmet made him standout in the lineup and the way he pulled into the meanest barrels the Island could serve up he needed all the protection he could get. Photo Chris Stroh.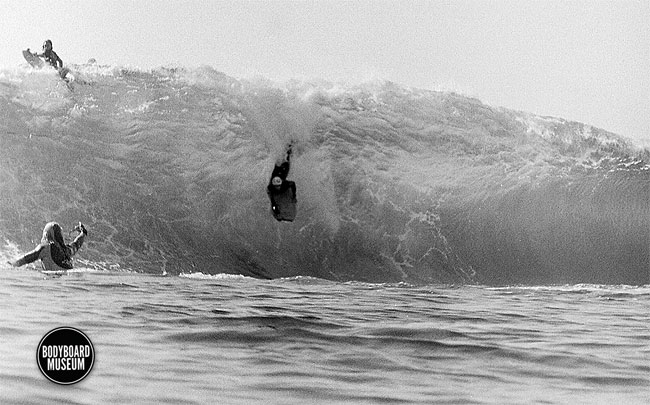 Dave Shaw was Australia's first dedicated bodyboarding photographer. When the sport began to take off  in the early 80′s Dave a former mat rider got hold of a bodyboard and surfed it out the Point and Patch at Cronulla. Dave also shot the first pics that began appearing in surf mags.This shot of Dave charging Cronulla Point was in Tracks in '86 shot by Stroh.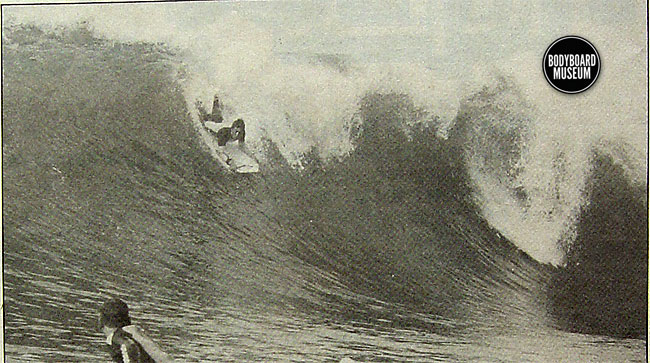 Hawaiian for "Bulging Eyes",  Makapuu beach on the eastside is located just below Makapu'u Point which  marks Hawaii's easternmost tip. Rabbit Island sits just offshore and makes it very picturesque. This is a very popular beach for bodysurfing and bodyboarding large waves. Back in the early days of the sport it was along his stretch of coast that bodyboarding had its first hardcore crew including Jack The Ripper who was a familiar sight catching all the set waves out the back. Like Sandy's grinding barrels, Makapuu has a ferocious shore break that is well suited to bodyboarding. This pic of local hotshot negotiating a pit was taken early 90′s by Stroh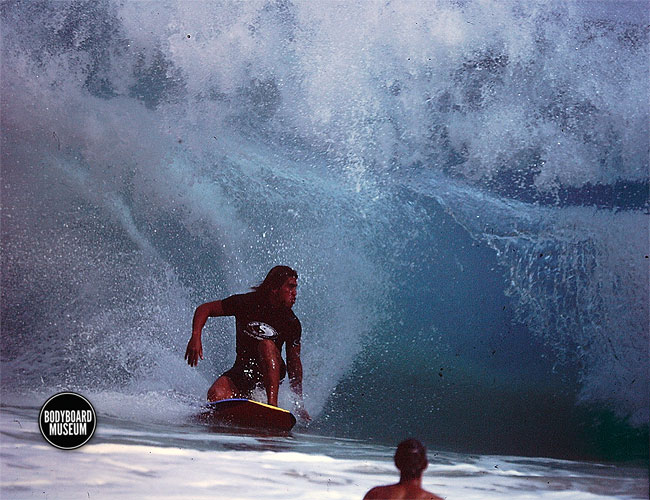 Morey Boogie  Bodywear might not have set the Bodyboarding world on fire but with Marylands Jay Reale as its sponsored rider it was sure to get a lot of exposure. For a large chunk of the 80′s and 90′s Jay was mainland  USA's most visible and consistent rider scoring plenty of coverage in magazines around the world. Jay was one of the sports true professionals and always went out of his way to portray bodyboarding  in a good light.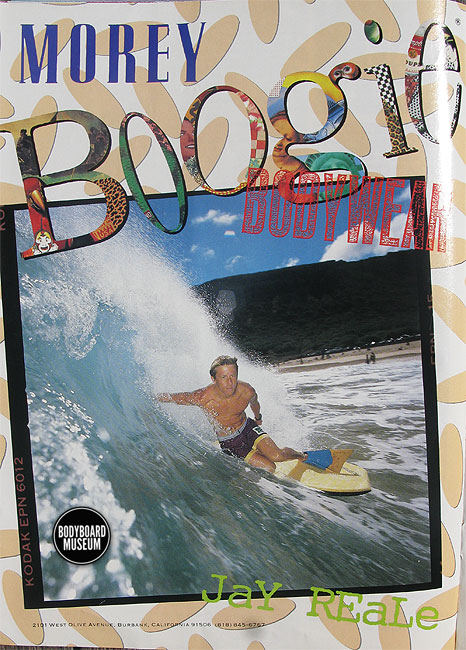 Featuring The Pro Hawke Model, in 1990 Ross Hawkes signature board was a top seller in Australia.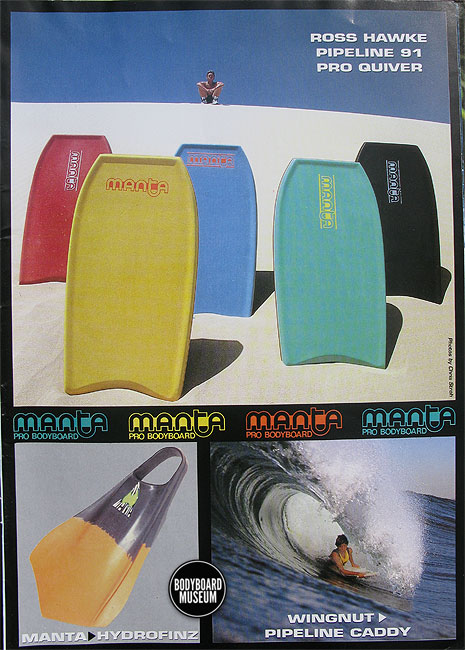 When the No Friends crew finished their latest movie offering they were working on they followed up with a premier video tour. It was like the circus has come to town as kids came out in droves to see it. Pro's mixed with grommets and it was the highlight of the year. This poster was for Multiple Choice during the Australian premiers early 2000s.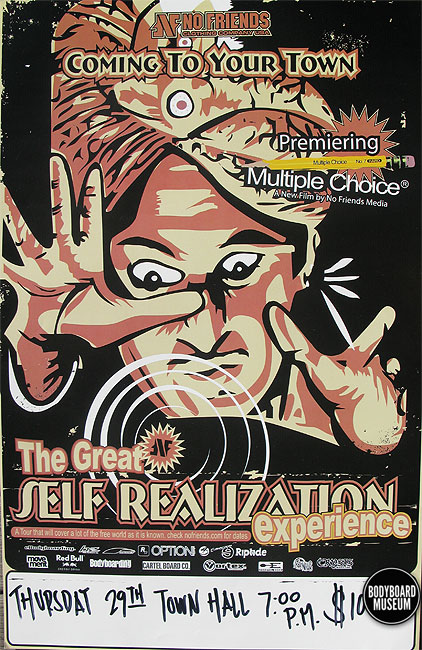 Sunshine Coast in Queensland has long been a hotbed of bodyboarding talent. Around the start of the 90′s riders like Michael Moles, Marcus Lane and John Bull (pictured) were strong influences for the local crew. This pic of Bully was shot at an off shore bommy we named Kongs Reef. It was a long swim out and during the photo session my camera housing got knocked out of my grip and it wedged in the reef still attached to my wrist rope. So here I am way out at sea getting pounded in the impact zone underwater by the sets unable to get free and running out of breath. If I take the leash off I loose the camera  and housing. Eventually the waves backed off and I managed to dive deeper and free it and luckily it was unharmed except for a few scratches and still in one piece. Words and photos Chris Stroh from a Riptide story.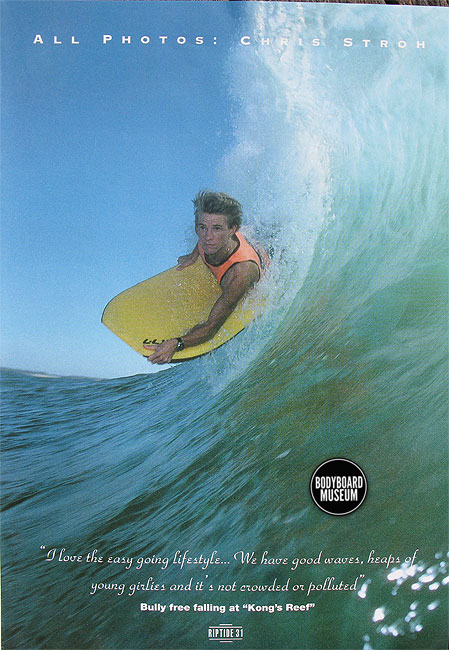 Kainoa rides his bodyboard with brute strength. He makes mush of this Sebastian Inlet left in the late 80s pic by Mike Balzer.