HISTORY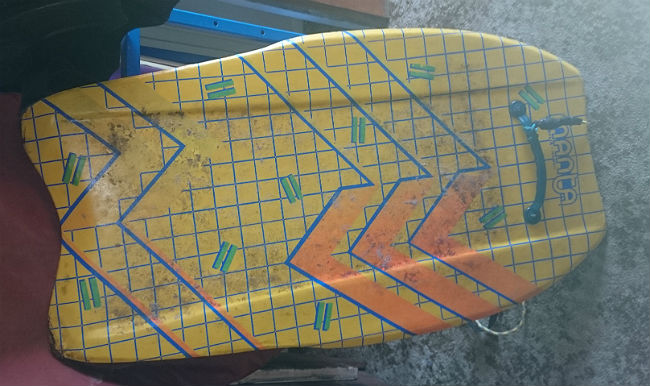 1980′S Manta Silencer 43″  with crecent tail and white slick bottom.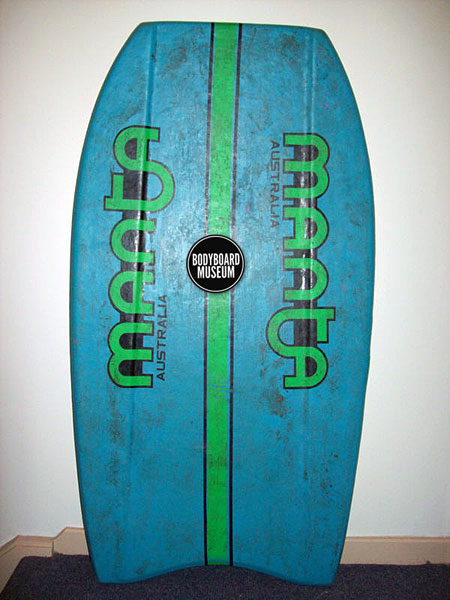 The Manta bodyboard range  1990.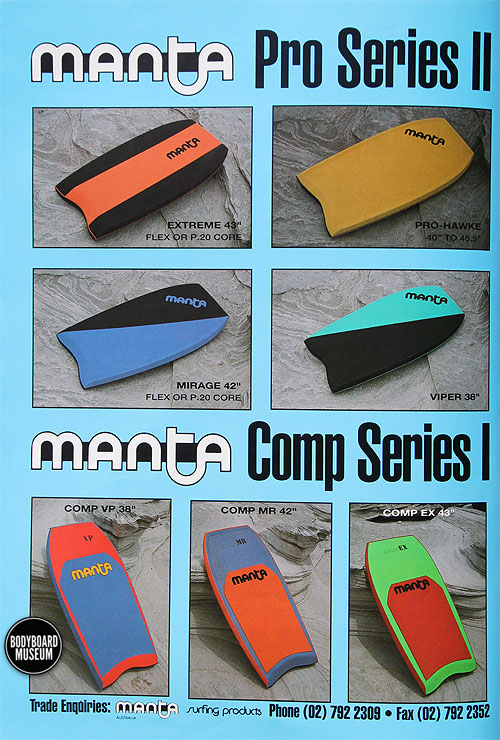 Manta Pro Hawke custom pro core 20 bodyboard. Ross Hawke signature model from the Manta Milpera Factory late 80′s.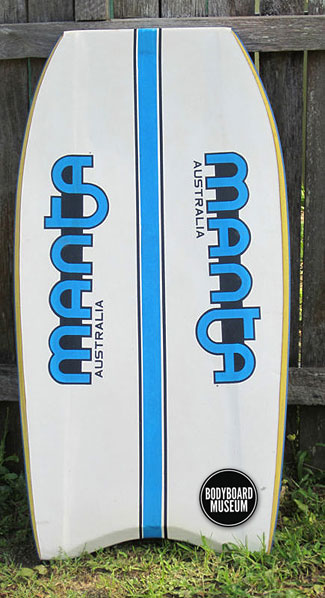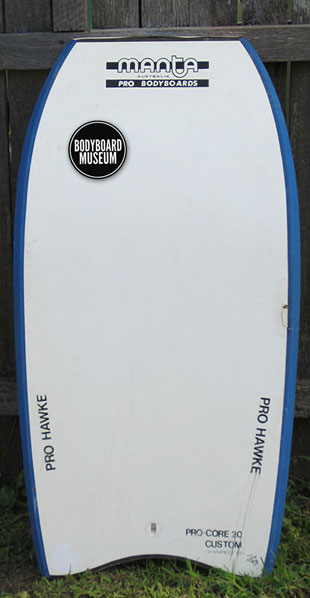 When Team Manta embarked on a tour of Australias most southern Island they had no idea what to expect. Ross Hawke and Wingnut were the first two Pro riders to venture down to the Apple Isle and were blown away by the quality untapped bodyboarding waves that greeted them. Plus the dedicated local crew, a few even surfed in the icy waters without wetsuits. This shot Wingnut and The Hellman watch as huge swells pound the rugged Tassie coasline. Photo Stroh '90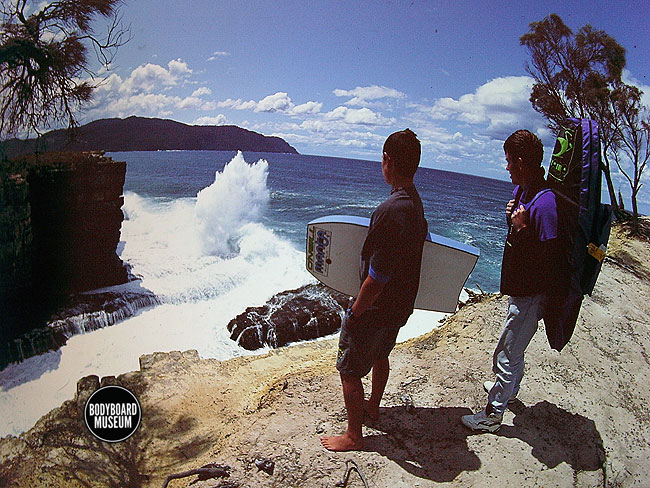 When Ross Hawke released his custom model with Manta Bodyboards it was the first Aussie signature bodyboard to hit the Australian market. Photo Stroh '90.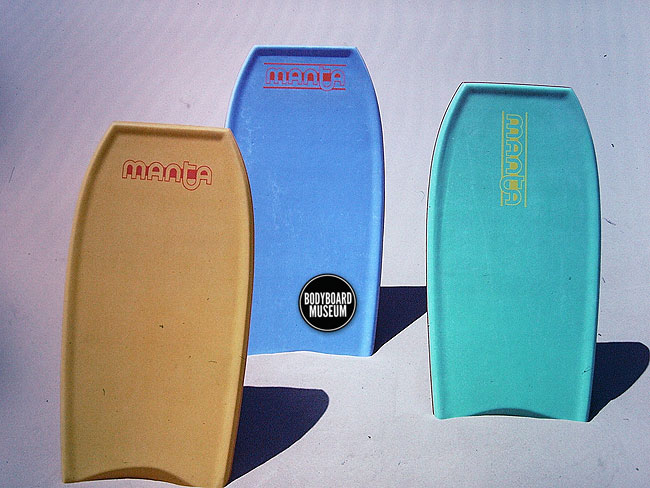 The first Manta factory was situated at Milpera just down the road from the infamous Bikey Massacre. This pic was taken around 1990 in the original digs. Photo Stroh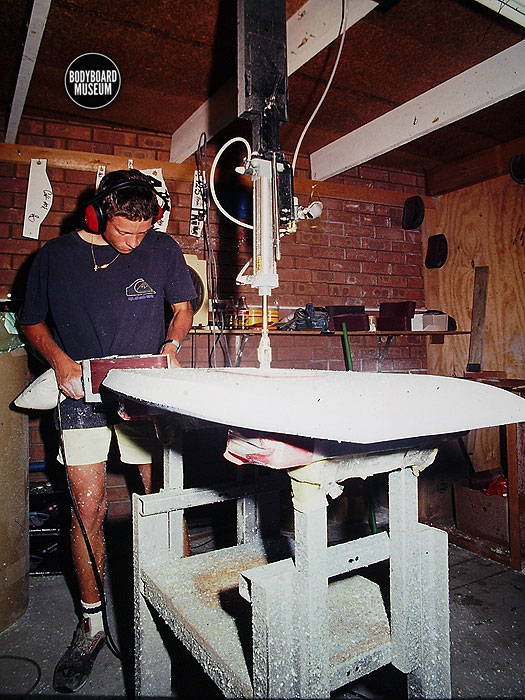 Featuring The Pro Hawke Model, in 1990 Ross Hawkes signature board was a top seller in Australia.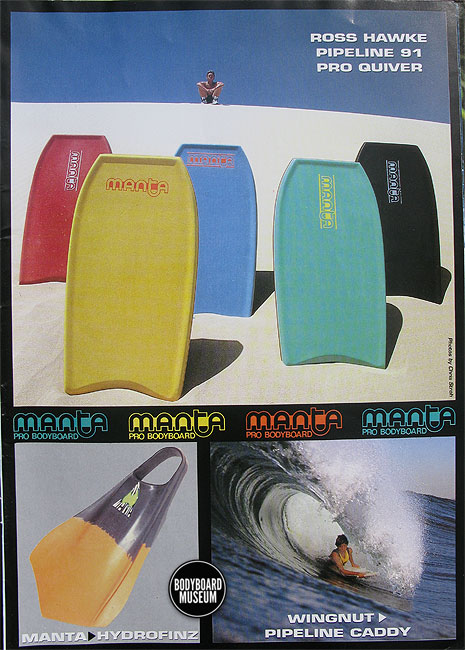 This Manta advertisement appeared in August '88. Note  the handle that came with top of the line models.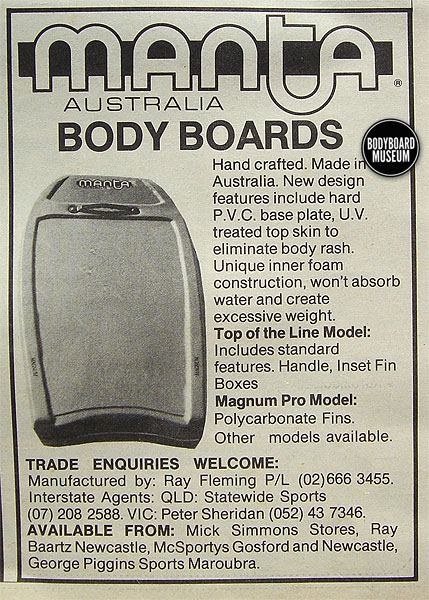 Manta has been an iconic Australian bodyboard brand for 25 years. Starting out in Cronulla in November 1985 in humble surroundings. Manta soon started pushing innovative designs built for the waves in the local area which included the infamous Shark Island that had an abundance of talented locals that were more than happy to test drive the new boards. Manta has always pushed innovative designs right from the get go in the late 80's until the present day and into the future. Manta has sponsored some of the sports best riders including Ross Hawke, Doug Robson, Dave Ballard, Tim Jones, Adam "Wingnut" Smith, Michael "Eppo" Epplestun, Paul Roach, Ryan Hardy, Mitch Rawlins, Andrew Lester and John Showell plus many others and still today sponsors and will continue to with riders such as Spencer Skipper, Tommy Smith, Brendon Backshall and Taylor Brockman.