HISTORY
Posted: August 9, 2019 at 10:56 am
One of the pioneers of Drop Knee, Jay could rip prone as well.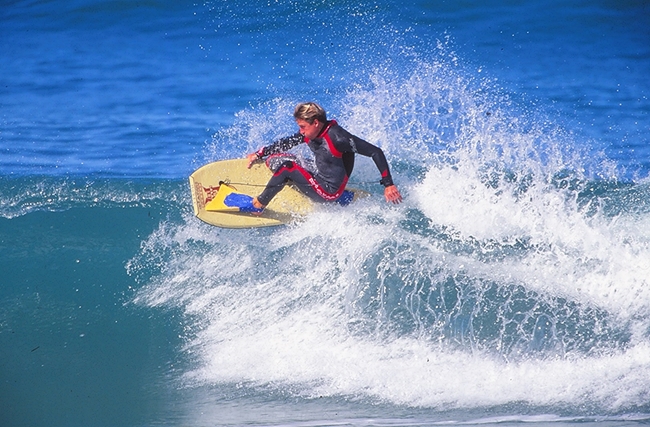 Jay Reale blasting at OTW in Hawaii was one of the most popular bodyboarders of the 80s and 90s now runs an online bodyboard shop called Ebodyboarding.com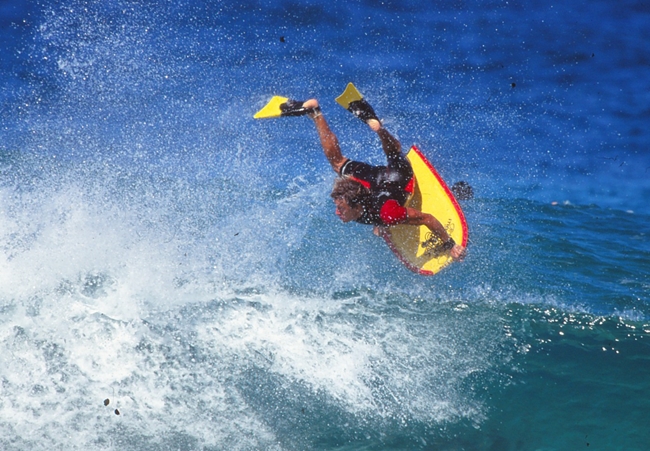 Jay Reale was from Maryland USA , he was one of the first professional Bodyboarders to make a career from the sport. Always on a natural high photo Stroh 90s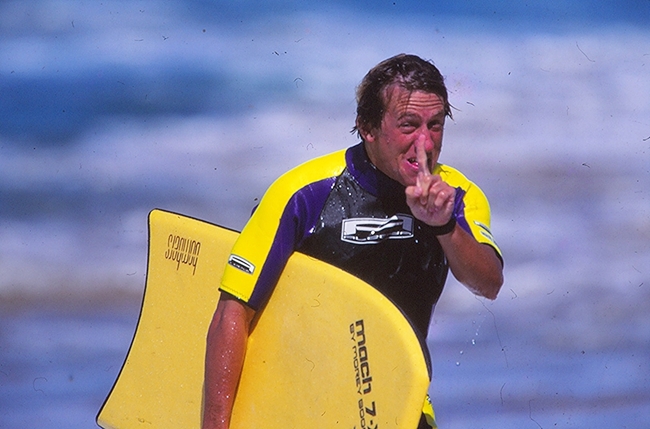 Jay loved surving up and down the East Coast of Australia. One of his favourite spots was Blackrock. Air Rollo photo taken around '93 by Chris Stroh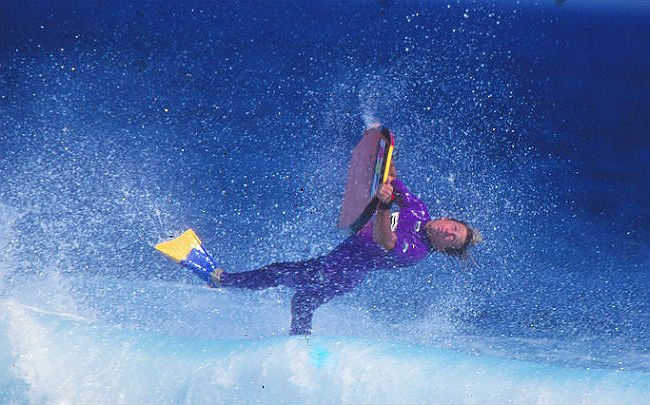 Taken in Cape Hatteras at the Eastern Surfing Championships around 82/83  photo courtesy Easter Surfing Association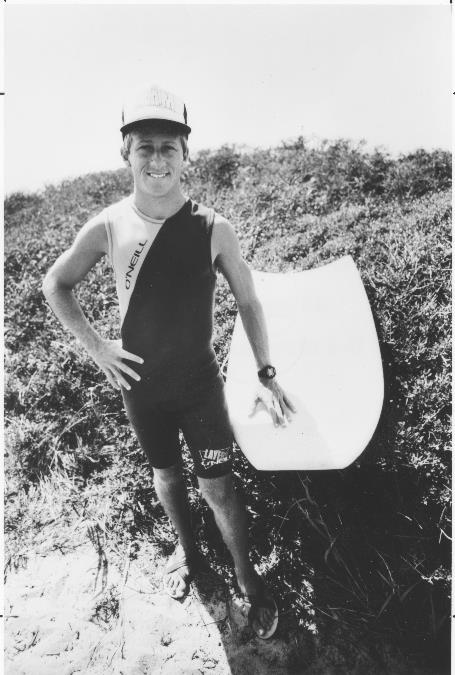 Situated at Newport Harbour in California , The Wedge is a notorious side washing wave that is exclusive to body surfers and bodyboarders. Big swells rebound off the rock pier creating a thick mutant slab and a heavy backwash creates some wild rides and dramatic freefalls. Jay Reale scores one of The Wedges more rider friendly and classic moments in the mid 90′s. 6 people have died surfing here.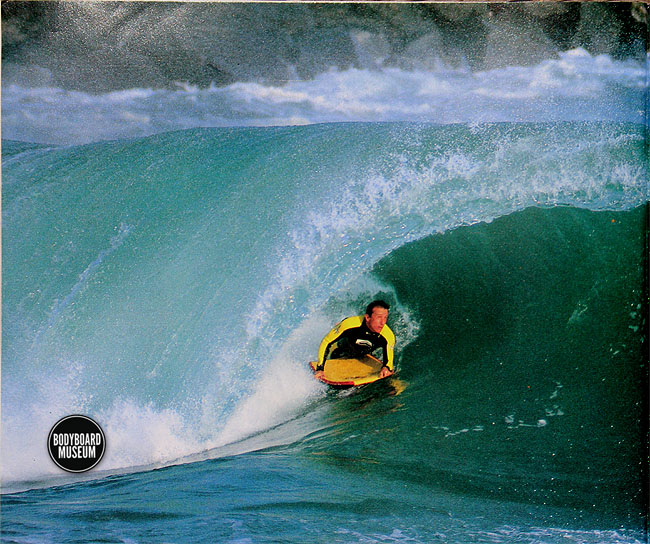 One of Jays ambitions as a bodyboarder was to surf New Zealand and in particular Raglan Bay. In early 2000′s he got his wish. This shot was taken during that trip on one of the many beachbreaks on the West Coast of the North Island photo Chris Stroh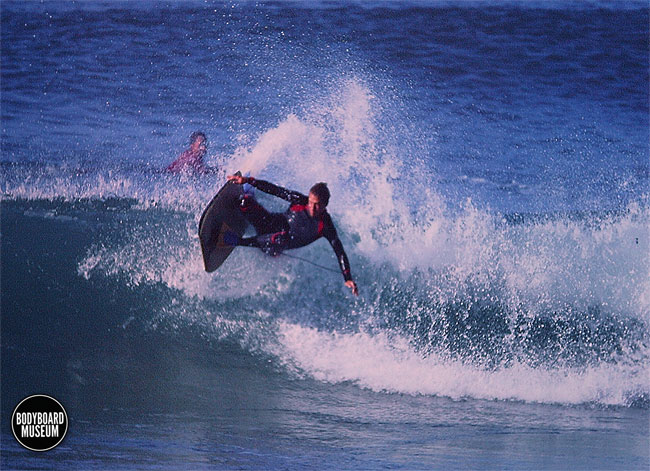 Growing up surfing on The East Coast of USA Marylands Jay Reale was quick to learn Dropknee which suited the often less powerful beach break conditions he was faced with at home. In the early days Jay used skegs to help his turns to win contests. A few years later Jay took his act global and was busting the kinds of big moves that kept the photographers,mags and sponsors happy. Off The Wall float early90′s by Hoover.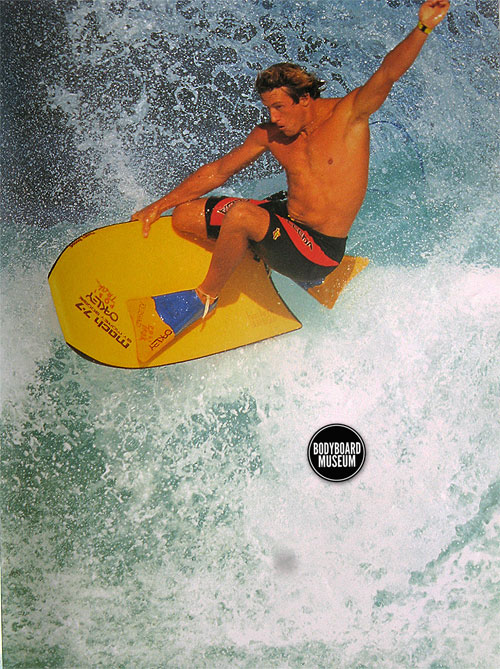 Jay Reale from East Coast USA during a break from filming Rip The Pit one day at Newport Beach early 90′s photo Stroh.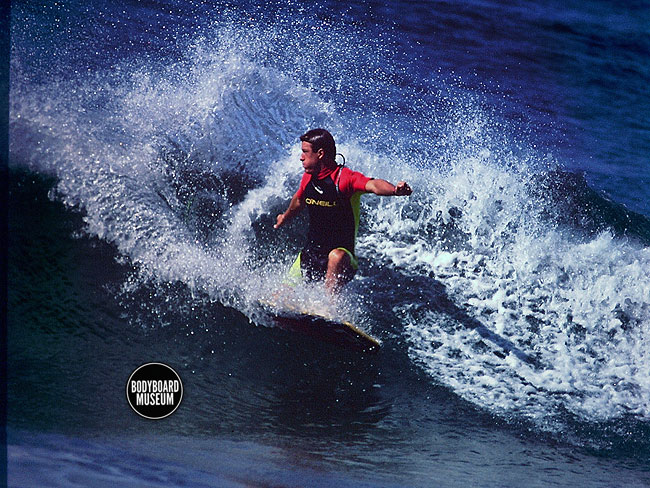 Jay Reale and Vicki Gleeson on safari. This pic was taken on a trip motor homing it around the coastline of New Zealands North Island around the late 90′s photo Stroh.