HISTORY
Posted: December 26, 2011 at 1:07 pm
Bodyboardings high profile couple  Jay Reale and Vicki Gleeson enjoying the good life,captured at D Bah in Queensland in the mid 90′s. The  pair are still together today, still hapily married with kids. Photo Stroh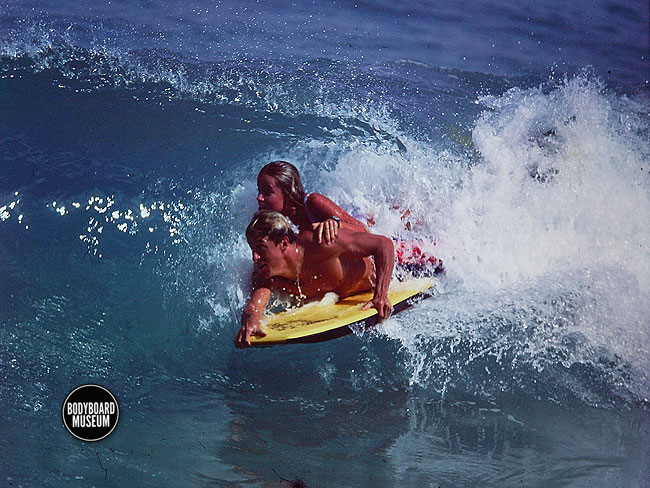 Jay Reale was a regular traveller to Australia, going from State to State  competing and on promotional duties during  his annual pilgrimages in the 80′s and 90′s. He loved the place that much he even married an Aussie. One of his favourite waves was Aussie Pipe also known as Blackrock. Here's a shot of Jay full pedal to the metal as he whips a clean reverse in the early 90′s photo Stroh.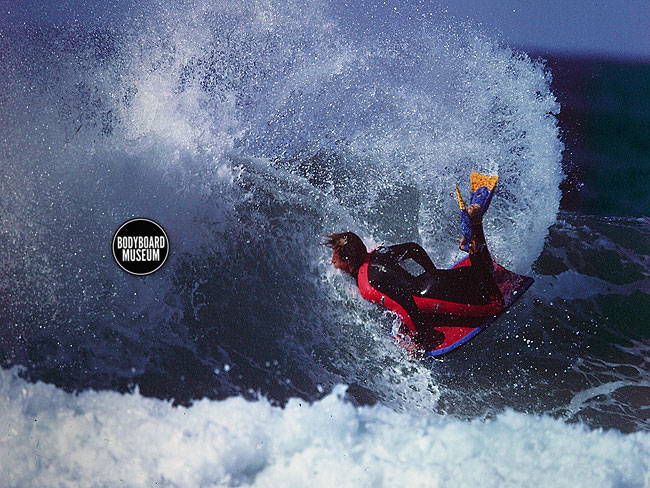 Morey Boogie  Bodywear might not have set the Bodyboarding world on fire but with Marylands Jay Reale as its sponsored rider it was sure to get a lot of exposure. For a large chunk of the 80′s and 90′s Jay was mainland  USA's most visible and consistent rider scoring plenty of coverage in magazines around the world. Jay was one of the sports true professionals and always went out of his way to portray bodyboarding  in a good light.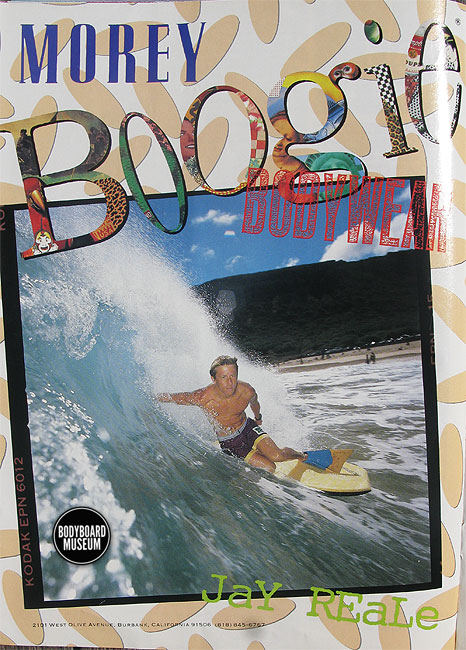 Check out Jay Reale in this 1996 Morey advertisement. Jay probably never dreamt back then that he'd actually be selling bodyboards for a living after his pro career wound up at his online website www.ebodyboarding.com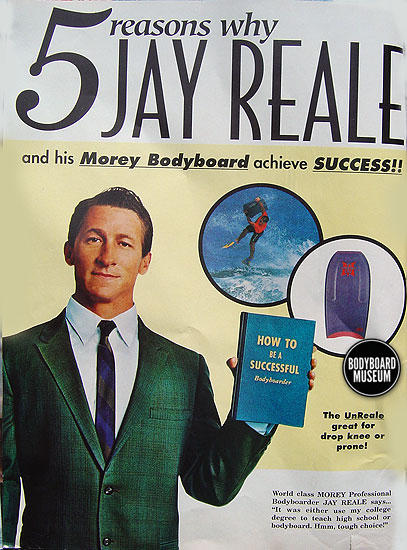 .
East Coast star and high  profile  rider of the 80′s Maryland USA's  Jay Reale riding for Morey Boogie Bodywear late 80′s.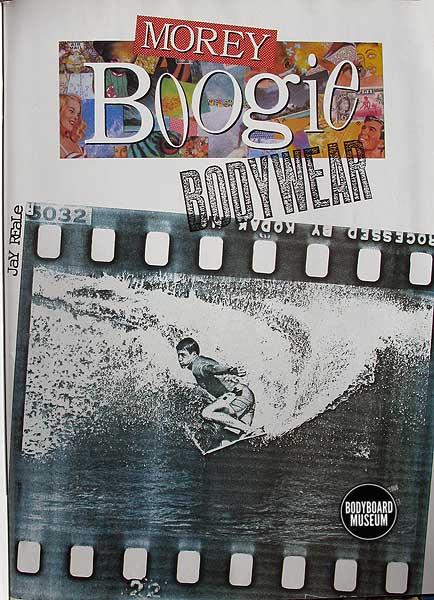 During the 80′s and 90′s Jay Reale was  mainland USA's  highest profile rider. He was one of the first bodyboarders to  focus in on creating a strong media image by working with photographers and sponsors. This carving cutty on the cover of Bodyboarding Mag from the early 90′s shows Jay's lucrative sponsors when the sport was blowing up.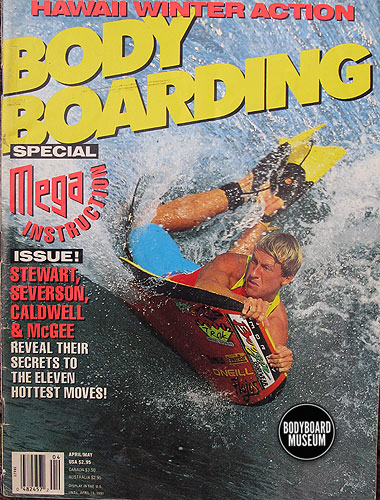 Jay Reale Mainland USA's highest profile rider was a regular visitor to Australia turning up year after year for the comps for more than a decade. This snap was taken down Ulladulla during a photo shoot around '89. Pic Stroh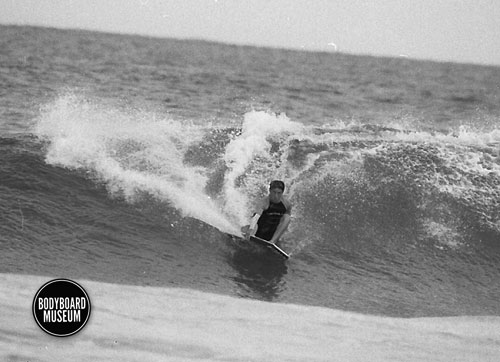 April '89 Jay Reale graced the cover of Bodyboarding mag with this unique camera pole angle taken by Aaron Lloyd.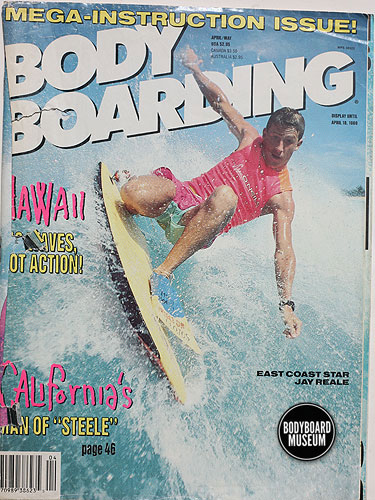 Jay Reale was mainland USA's most visible and successful rider in the 80′s. Talented at both prone and Dropknee , Jay would work with photographers at every given opportunity creating a hard working clean profile that sponsors warmed to. This shot on the cover of Bodyboarding magazine was one of the first using a pole camera  pioneered and shot by Aaron Lloyd.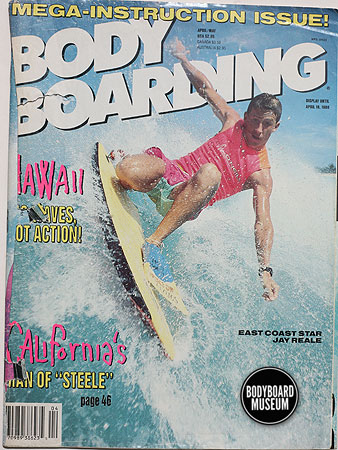 Jay came from Rockville Maryland on the East Coast. He began surfing at Ocean City and was soon entering contests. In 82 Jay was the East Coast Champion and his next move was to the West Coast and settled in at the super competive T Street with Keith Sasaki . By 87 he was building a name with his prone and Dropknee surfing and spent his first winter on the Northshore. Jay concentrated on getting photos published and pulling in sponsors and portraying himself as a clean cut pro rider.In 89 he placed 4th at Pipeline. After years of chasing the World Circuit he became best known as mainland USAs best known rider. Today he is married to fellow bodyboarder Vicki Gleeson , raising a family and running Ebodyboarding.com   Blackrock reverse pic by Stroh