HISTORY
Posted: June 27, 2011 at 2:36 pm
Riders of Tubes videos was the work of Californian kid Sean Manning. Sean mixed punk rock, Cali lifestyle and plenty of Wedge action to come up with a series of vids in the 90′s. The movies focused mostly on mainland USA talent with Paul Roach having a regular starring role. Here's 3 of Manning's later titles.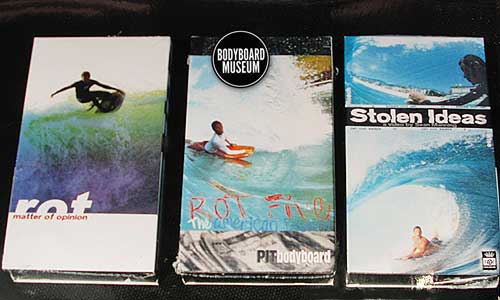 Mike Stewart credits  Kavan Okimura with pulling the first airs. Then  it was Stewart's own boosts and Hauoli Reeves lip launches that took it a step further. Eppo was to follow leaving his mark by getting fully airborne time after time. Next came Hubb who took it even further…who's next.  Photo Hubb flight by Farris.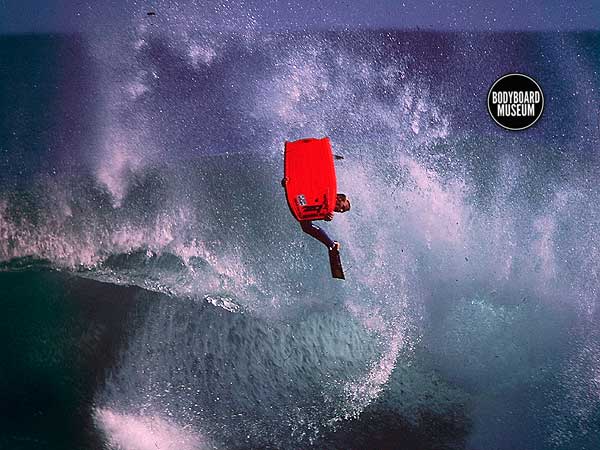 Young Winnie was a late bloomer and didn't start bodyboarding untill his late teens. In no time at all he was passing all his mates  in local comps and was taking on the big boys. In the past few fears he has worked his way to the top of the heap and is regarded as one of the sports best. A feat he proved recently after his win in the 2011 Shark Island Challenge.Photo of Winnie back in the day.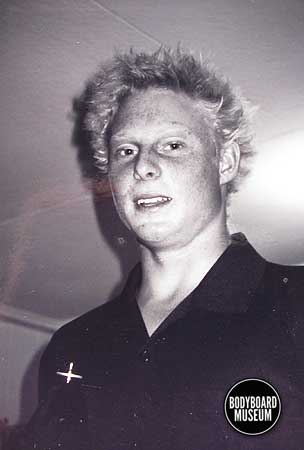 Pat Caldwell scored the cover of Bodyboard Int. Magazine in the early 90′s.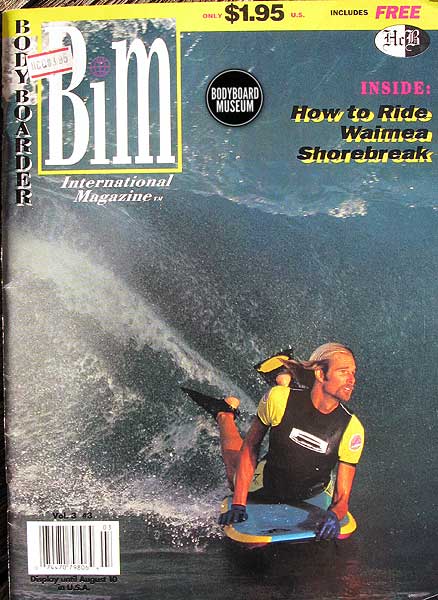 The Pool Toys video came out in the late 90′s and was produced by Jason Norton. The were two versions.Version 1 The white copy was for all ages and Version 2 the pink copy was X-Rated. It was a first for bodyboard videos to mix porn with surfing. The movie featured Stewart, Wonton, Maligro,Wise,, Roach and Hubbard with a heavy punk soundtrack.Norton went on to produce several more contreversial titles.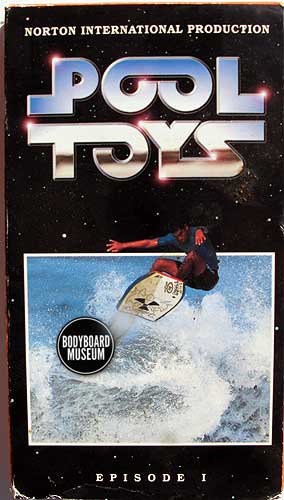 Ryan Hardy didn't invent the forward barrel spinner but he certainly perfected it. At the inaugural Teahpoo Comp in Tahiti he unleashed this move in the most critical section of the wave probably one of the hardest moves to pull. When he pulled it in the final  it gave him the edge over his rivals walking away with first prize. This photo from a 5 shot seq saw Hardballs again pulling the move at Shark island during a practice session approx 5 years back. Photo Stroh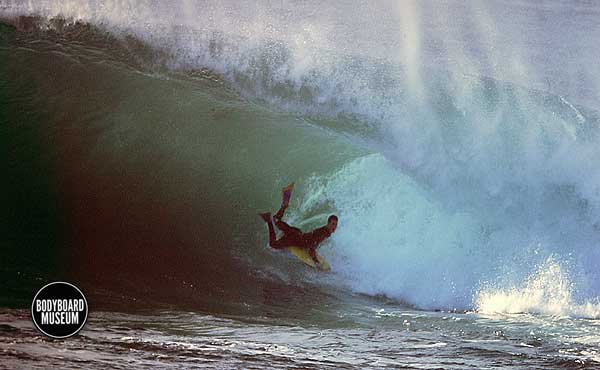 Young Keith Sasaki from the pages of BIM Magazine.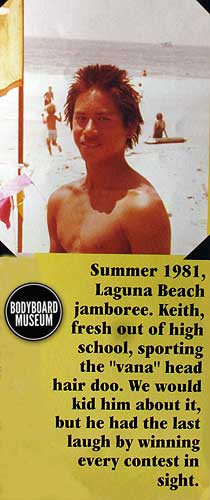 Contortion Video from the mid 90′s by PJ  Hyland and Tim Bonython featuring Mike Stewart.

http://www.youtube.com/watch?v=oP9i6u5ZaoM&feature=player_embedded#at=76
Mike Stewart and Turbo bodyboards adv photo by Don King late 80′s.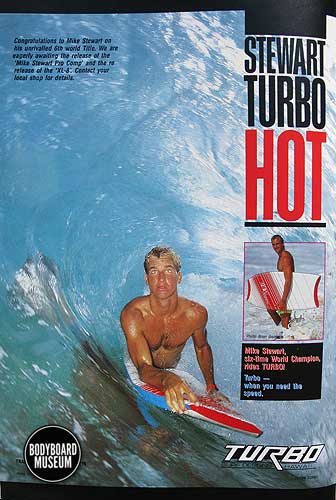 JP Patterson winner of the first Pro Contest held at Pipeline and Sandy Beach pioneer recommends Viper swim fins, adv from the early 90′s.