HISTORY
Posted: January 29, 2012 at 4:18 pm
This was a classic Shark Island day back in 1990 when Nathan "Nugget" Purcell jockeyed into position against a hungry pack of bodyboarders to snavel the wave of the day. The shot appeared in a Shark Island Clothing advertisement a small brand that lasted only a short time. Photo Chris Stroh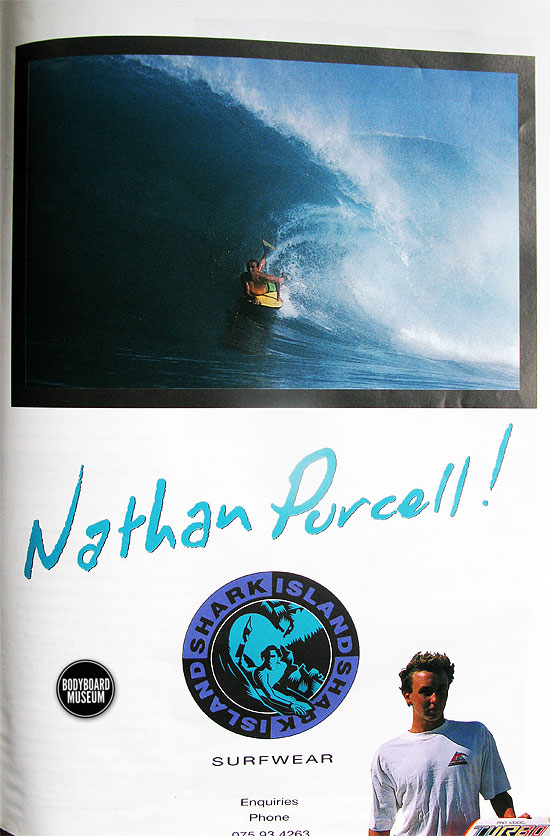 Early 90′s Mike Stewart led the market with his Turbo Pro Comp II bodyboard.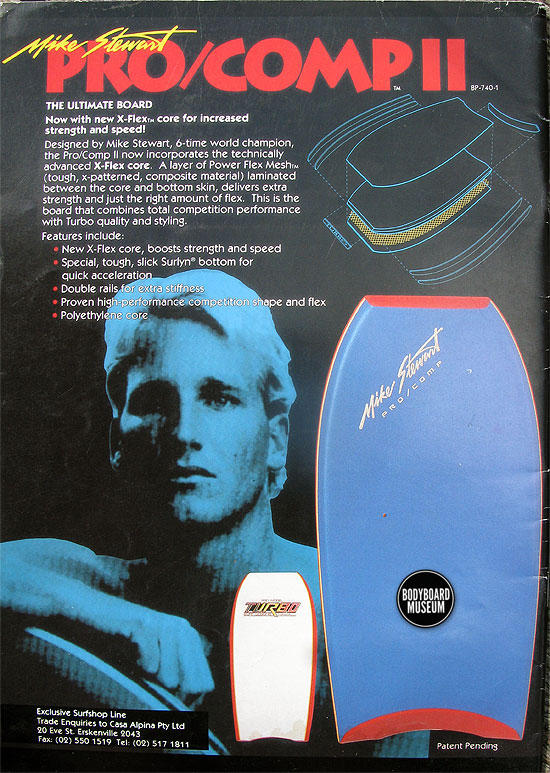 Paul Roach probably did as much for Dropknee just like Mike Stewart did for prone. With his skate inspired moves and power hacks Roach made DK  look too easy and inspired countless others to be just like him. Competing at Pipe early 90′s photo Hank.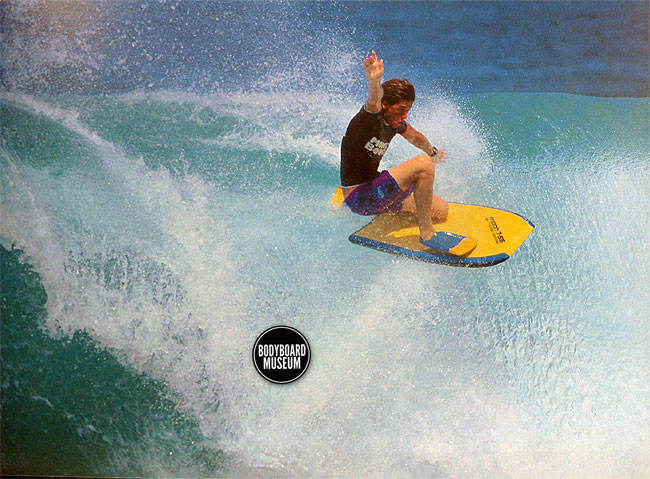 Paul "Barney" Barnard is the evergreen rider of the sport who still rides today and is now the Morey rep on the Gold Coast. A former Aussie Champion, Barny was the poster boy for Billabong back in the 80s and 90′s  back when they still supported bodyboarding. Photo '91 by MTV.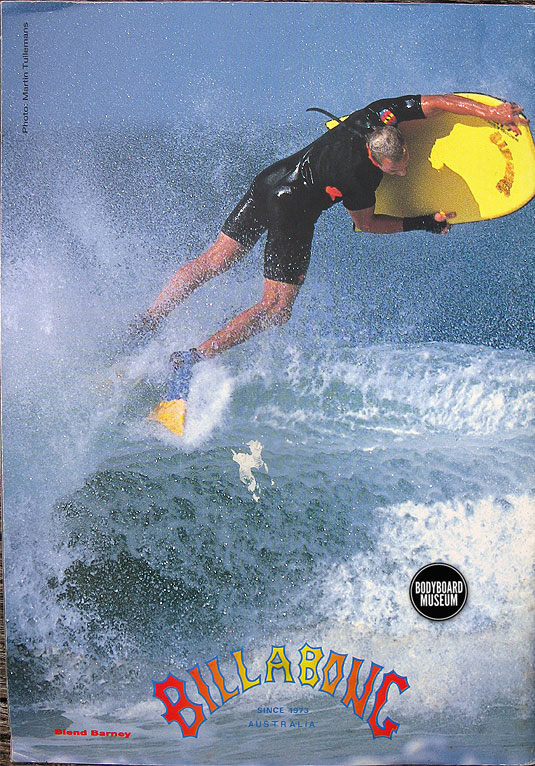 July/Aug '91 issue of Riptide featured young Hawaiian bodyboarder Rollins Wood risking life and limb on this Sandy Beach bone crusher. Pic was by Chris Dyball.
MikeLambresi began bodyboarding around '75 at Oceanside Pier and was soon to become one of sports first top competitors on The Morey Mainland Comps around 1975 to 1982 prior to him taking up Pro Surfing for a living. Lambresi was a regular finalist and was multi talented and is credited with introducing Power rolls in '76 to the sport.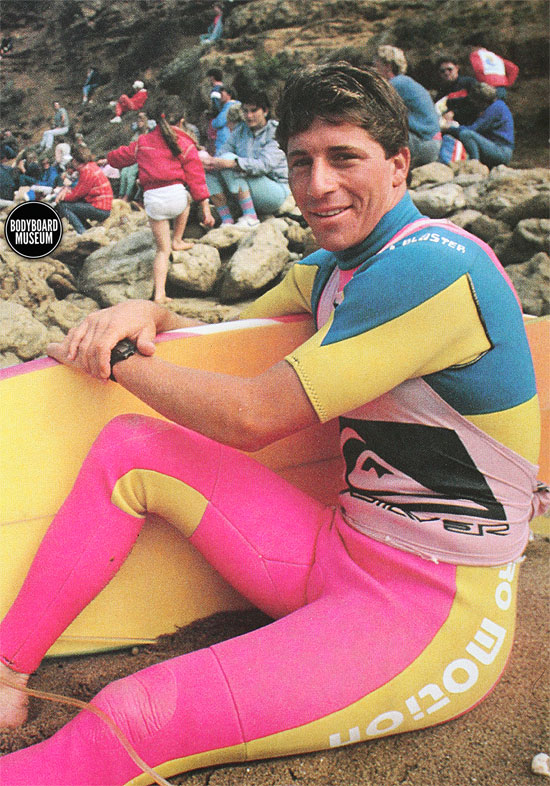 Snapped this guy as he was about  to paddle out the back at Waimea Bay on a maxing big day back  in Winter '93. Don't know his name but he looked like King Neptune with his long rasta hair and huge dive flippers. Hawaii's Northshore  is full of characters and  hardcore watermen and just the fact he had the balls to paddle out on a boogie was worth recording in my view. Sure beats the stereo type of other bodyboarders back then. Words and Photo Chris Stroh.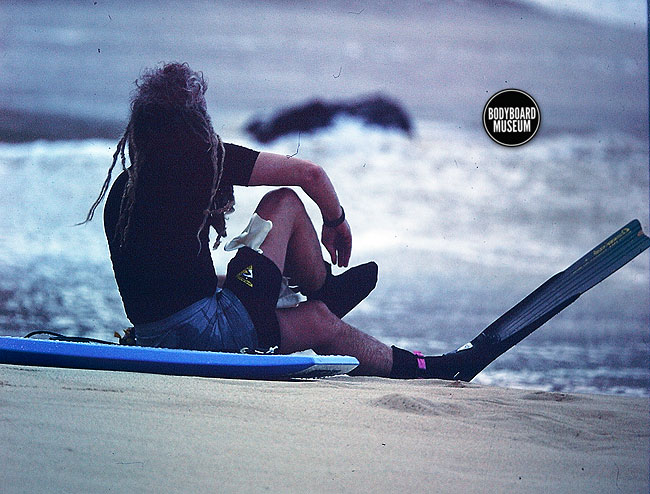 This early Morey Boogie advertisement appeared in Surfer April/ May issue 1974.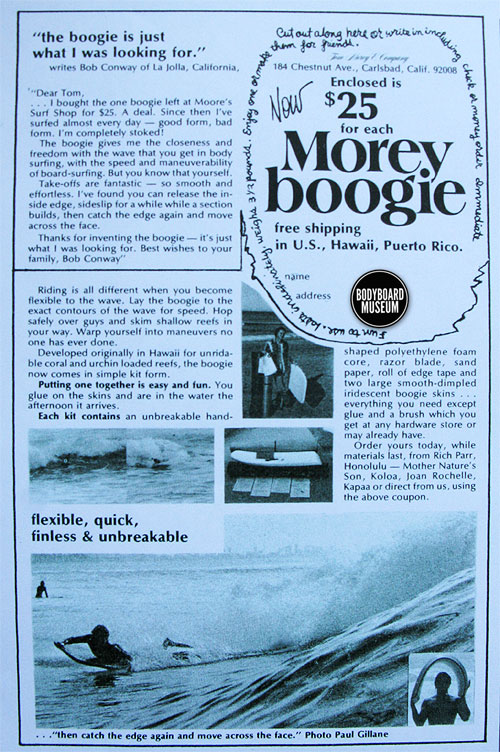 Few people would be prepared to put their body through the wringer like Jeff Hubbard. The guy must be made of elastic or flexible rubber to walk away from a landing like this taken in West Oz. Hubb still claims the title as the sports most frequent flyer. Shot taken around 2000.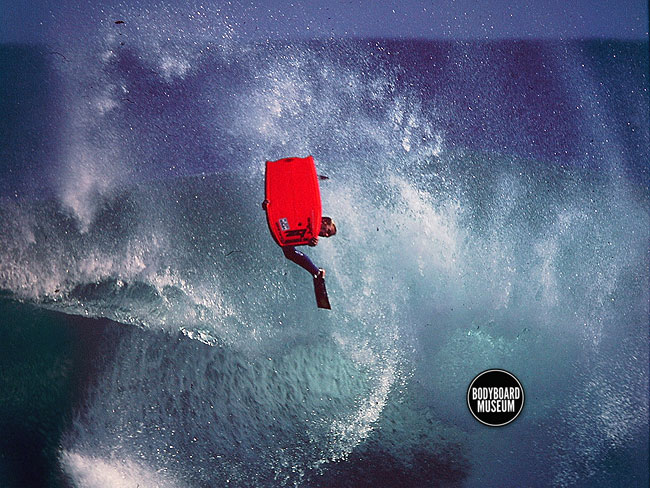 Hawkey from Maroubra was the sports golden boy in the late 80′s in Oz. He was winning everything on the local contest scene with his multi combos and good style. And to top it off he was a regular finalist at Pipeline the most important event back in those days which was usually an all Hawaiian final. Ross was influenced heavily by Ben Severson a good friend who took him under his wing and taught him the  professional side of the sport ins and outs. This shot was snapped when Hellman was in his prime by Chris Stroh.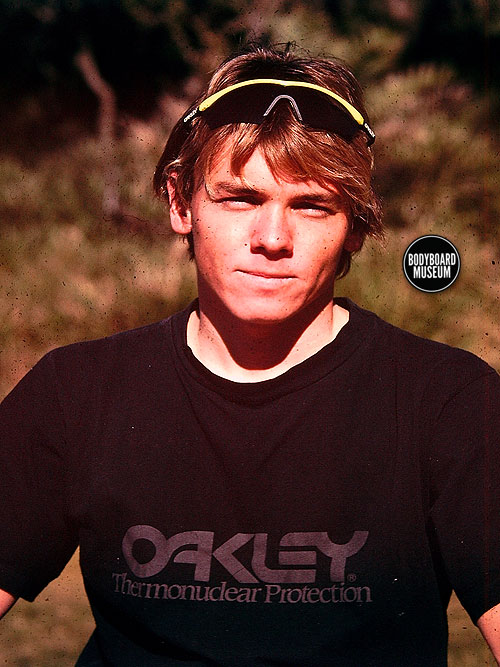 .