HISTORY
K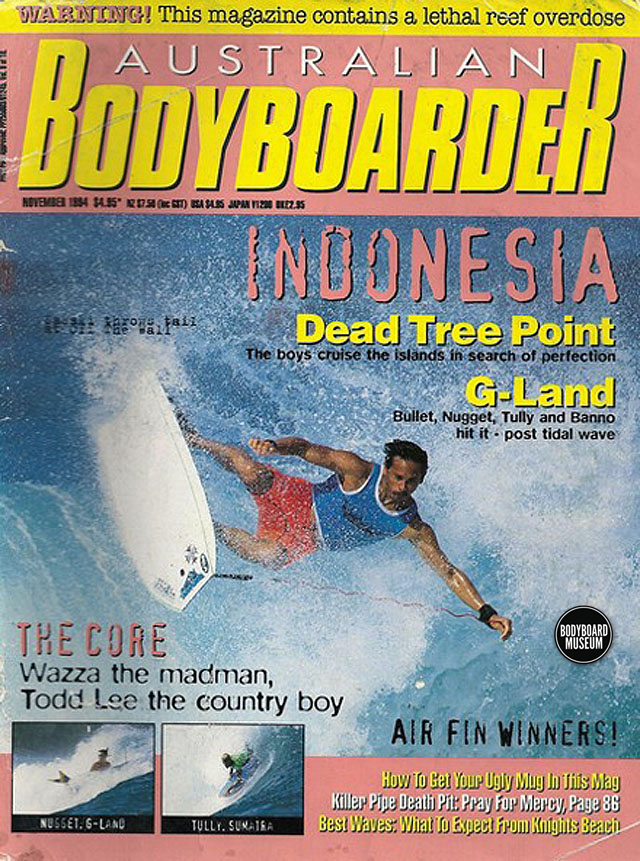 eith Sasaki cover by Dean Wilmont
Keith Sasaki on a South Coast NSW mission in 1990, working on his tan lines on a deserted beach photo Stroh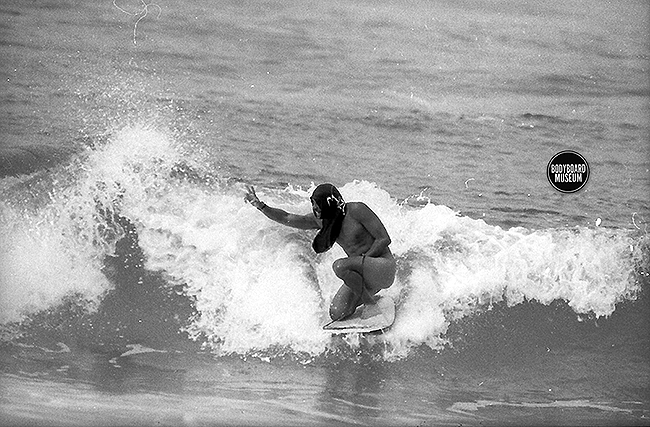 The original pioneer of progressive Dropknee early 90′s;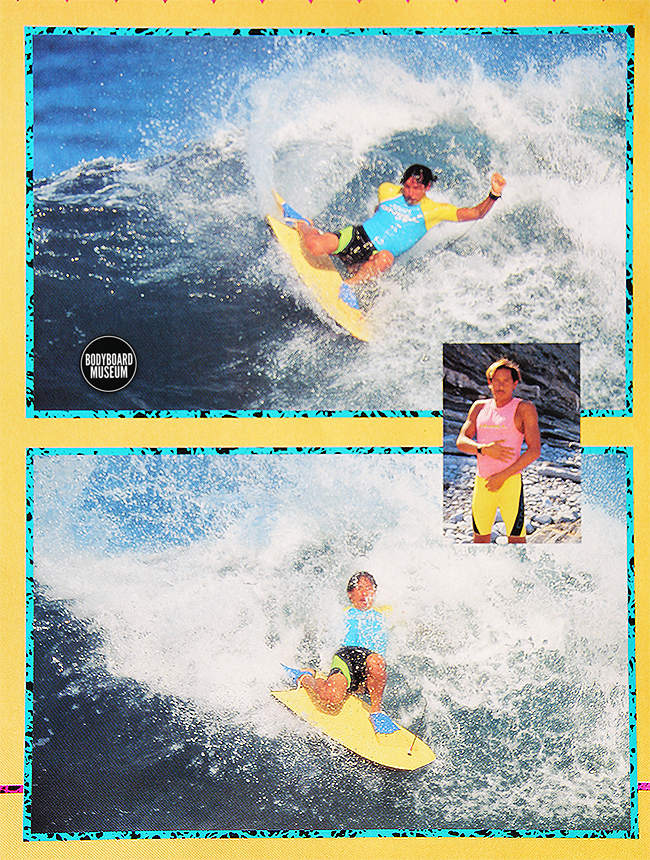 In France early 90′s with his Wave Rebel model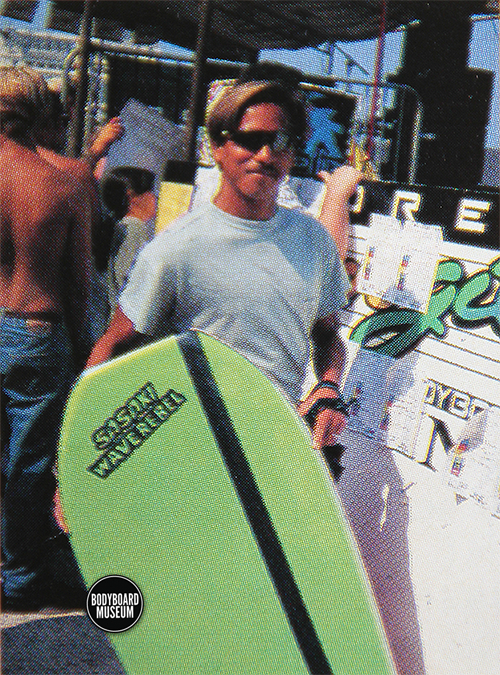 Early 90′s Sasaki renown as a Dropknee innovator and pioneer of the sport helped put Wave Rebel bodyboards on the map.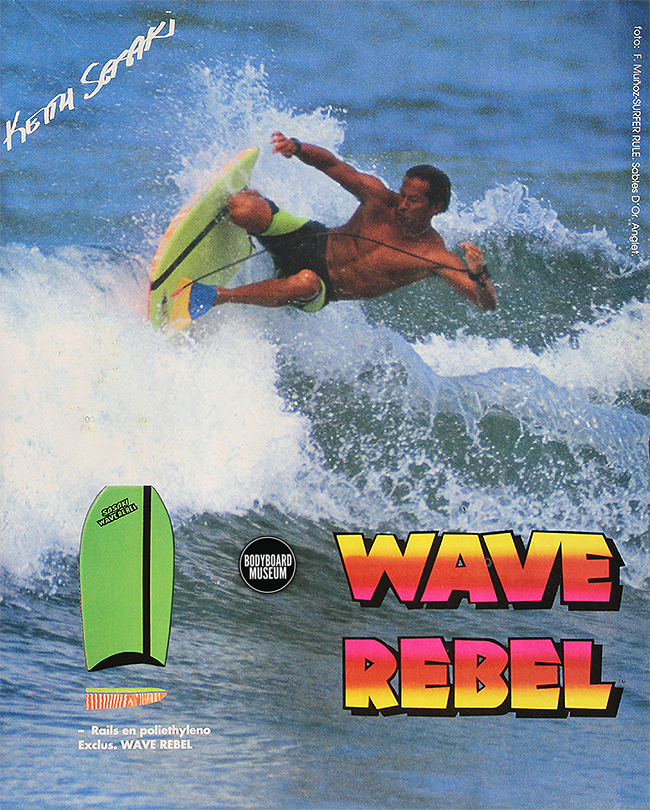 The style master, Sasaki added his own unique touch in the 80′s introducing a progressive modern style.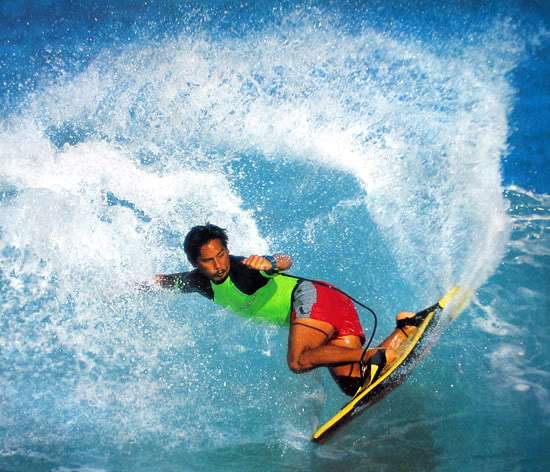 6 Bodyboarders where the faces of  the sport in the early to mid 80′s. Ben Severson, JP Patterson, Keith Sasaki, Mike Stewart, Jack Lindholm and Pat Caldwell.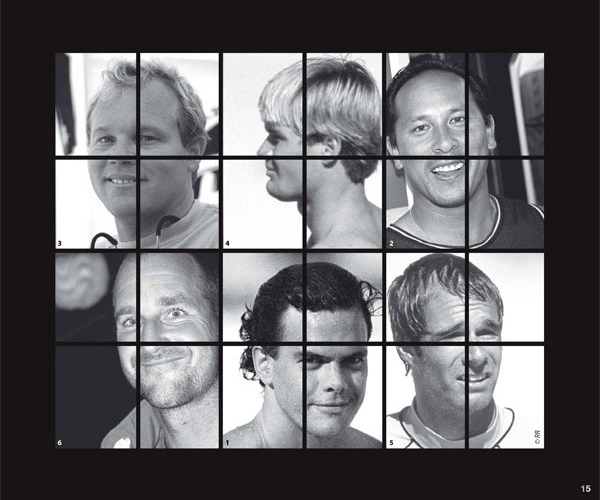 Keith Sasaki single handedly introduced the new school moves into Dropknee riding. From the pages of Bodyboarding Magazine early 90′s.
In the early 80′s Sasaki was the first Drop Knee rider to bury his rail and do full carving turns. This shot taken more recently shows he hasn't lost any of his original flair.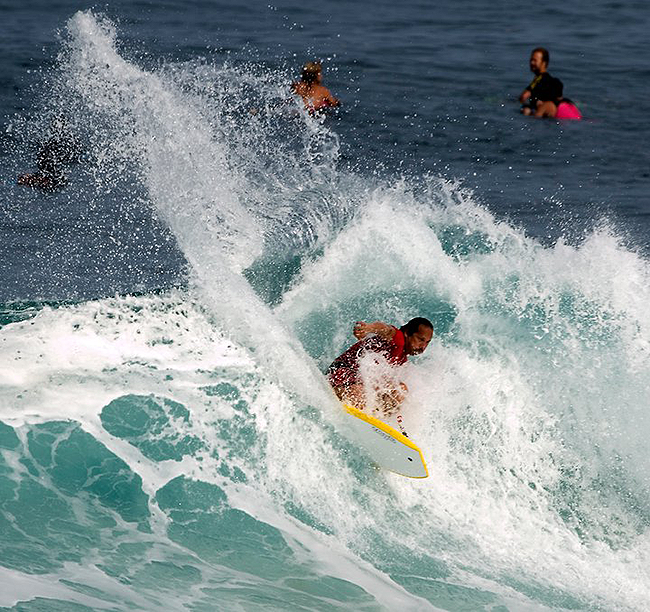 Keith Sasaki, Pat Caldwell, JP Patterson and friends share the goodtimes.