HISTORY
Posted: December 27, 2013 at 7:47 pm
Keith Sasaki single handedly introduced the new school moves into Dropknee riding. From the pages of Bodyboarding Magazine early 90′s.
In the early 80′s Sasaki was the first Drop Knee rider to bury his rail and do full carving turns. This shot taken more recently shows he hasn't lost any of his original flair.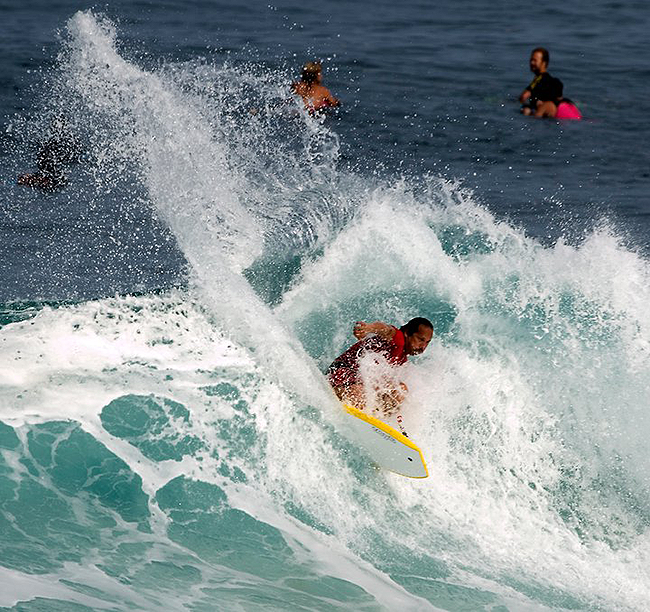 Keith Sasaki, Pat Caldwell, JP Patterson and friends share the goodtimes.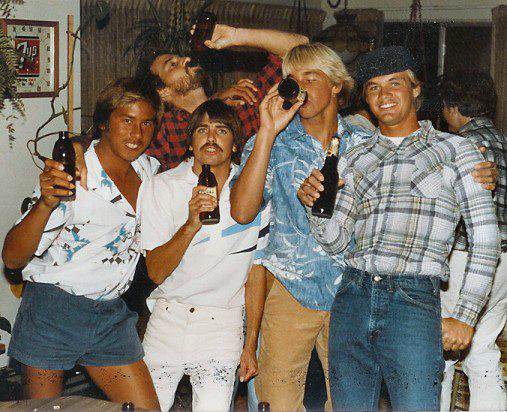 Keith Sasaki was responsible for Drop Knee riders utilizing there rails to produce more progressive and radical turns. In the 80′s he was also at the forefront of  taking the sport to the masses with the complete pro act. Photo Bielmann Circa 90′s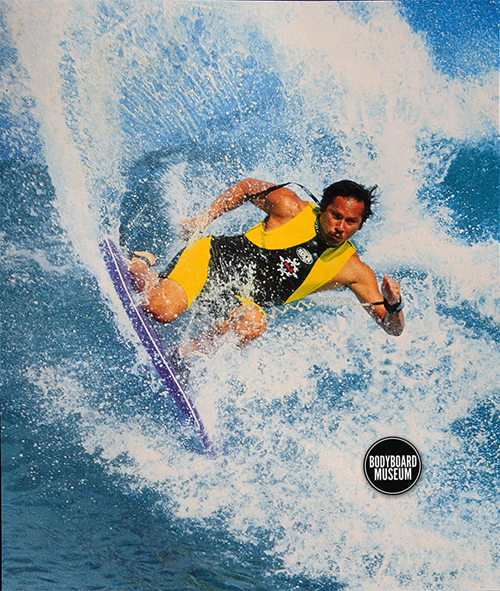 Sasaki was streets ahead of the DK oposition throughout the 80′s. He broke away from standard turns and was the first to successfully begin pulling high performancre skate/surfboard inspired manouvres on his bodyboard. This floater photo taken around '89/90 during a tour of OZ photo Chris Stroh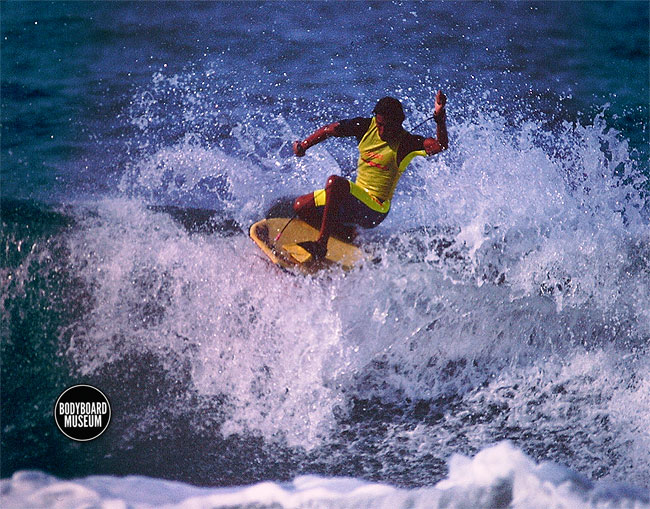 Mike Stewart and Keith Sasaki competing in Rio De Janairo in 1988 photo by Fernando Martin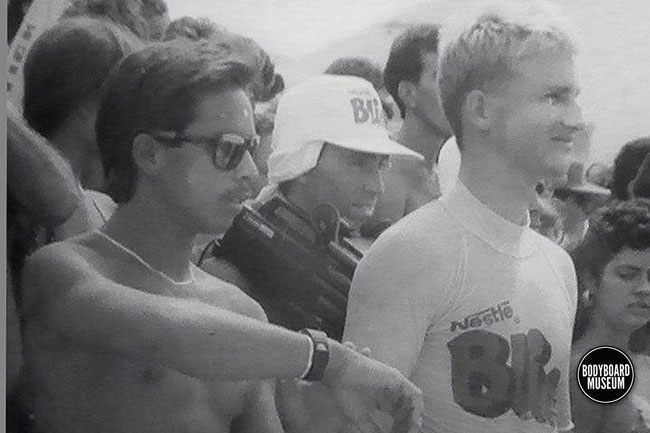 Keith Sasaki clip from the movie Untouchables by Josph Libby.

Reunion Island in the mid 90′s was a favourite place for the Pro World Tour bodyboarders to travel, hangout  and compete. Between the long lefts of St Leu and the short hollow rights of St Pierre many a crazy free surf session went down as the worlds best played in the idyllic waves and indulged in the seductive French environment. Dropknee master Keith Sasaki pictured  below was one of the standouts at St Pierre. A virtual man-made wave it breaks into a seawall built with large boulders that can offer rip-able barrels and sections with a similar setup to Town Beach at Port Macquarie, but with thousands of sea urchins  . Photo Stroh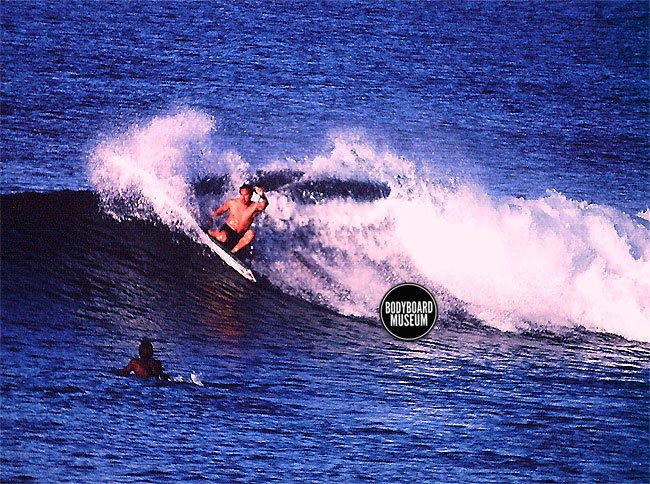 While Eppo changed the course of bodyboarding by modernising prone moves in the early 90′s, Keith a few years early did the exact same thing for Dropknee. He took the progressive moves the new school surfers were doing and performed them on a bodyboard. This pic Keith was in rare form at Potholes blitzing every wave photo Stroh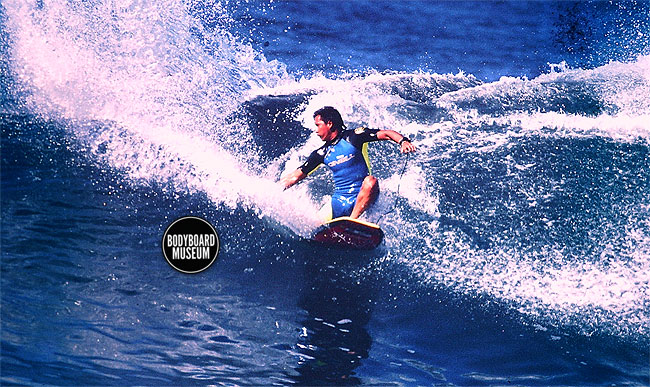 The 4th installment of Riptide Magazine was the all time epic photo issue. The cover featured Keith Sasaki slotted at I Don't Knows on Oahu's Westside taken by Brian Bielmann.