HISTORY
Posted: March 29, 2013 at 7:32 pm
The highly competitive US Tour was the main focus of top riders prior to the start of the World Tour. Early 90′s saw the Stewart and Tamega rivalry begin to unfold.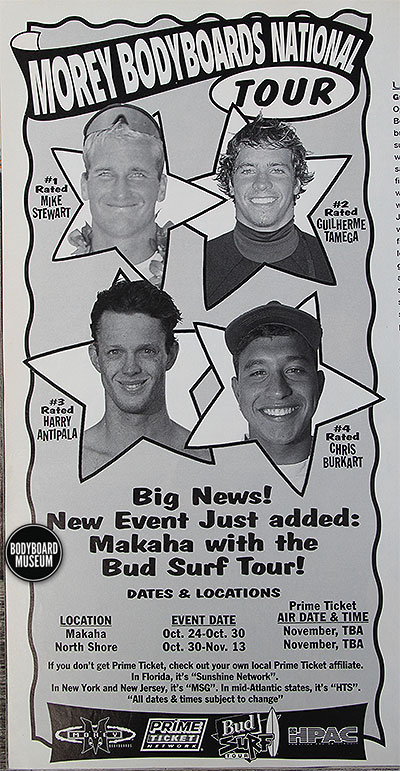 Early 90′s Paul Roach was instrumental in riding and promoting the new Morey Boogie 7-ss model.Photo Bielmann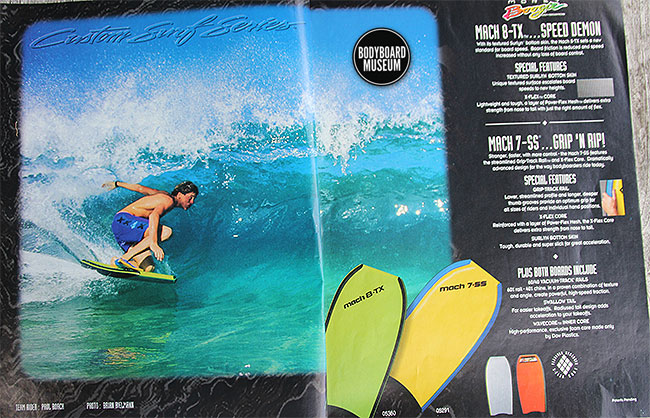 Its all been said before Turbo days photo Bielmann Circa 80′s.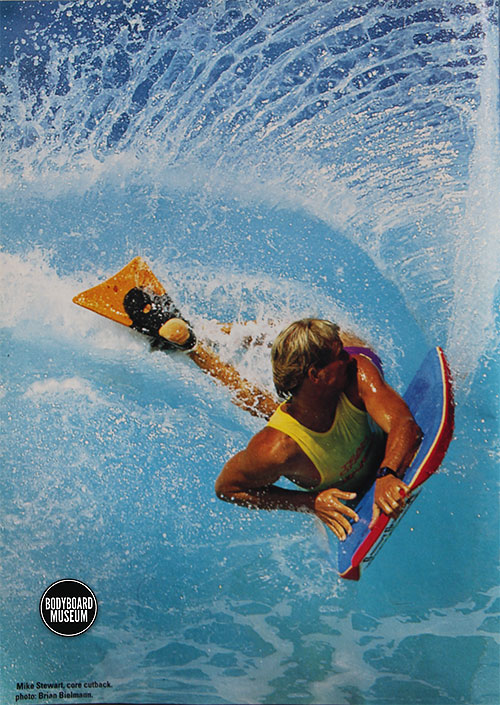 Paul Roach still regarded today by many as the pinacle of Dropknee riding .Photos Jack English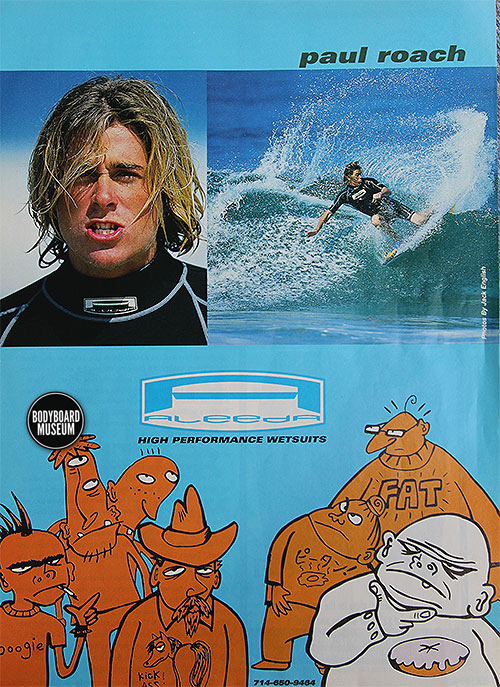 AJ was part of a young Hawaiian crew that dominated the waves at Off The Wall in the 90′s. AJ and his mates were flying off lips and busting big moves on any given day photo Rebeix.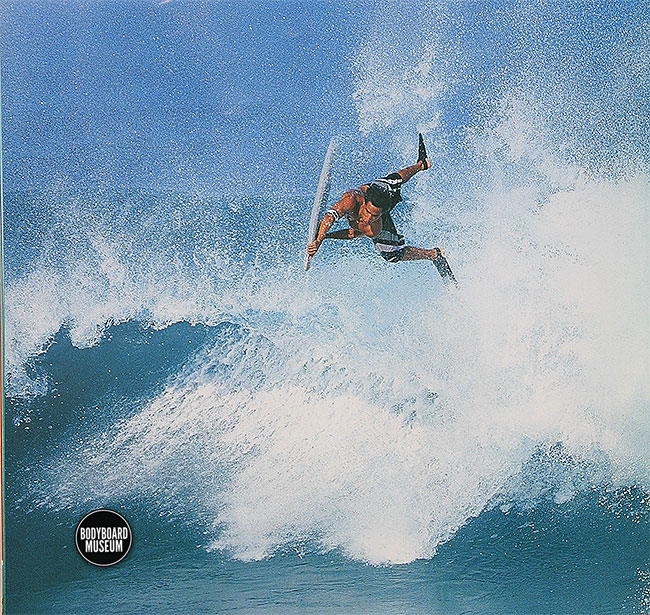 In the 80′s Hawaiian standup bodyboarder Danny Kim ruled the mags and comp scene with his unique approach to riding a boogie.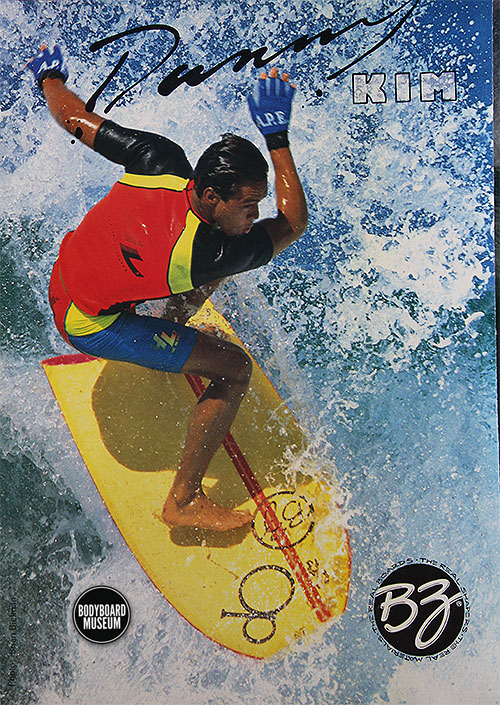 1874 observation of Ancient Paipo riders at Waikiki
 The surf here is fine and as the water is deliciously warm, bathing becomes here a luxury indeed. 
I saw at this place for the first time, that famous sport of the natives, " surf bathing." 
As the Pacific Ocean has here an uninterrupted sweep from the south of several thousand miles, the swells roll in with prodigious force, dashing the water into immense snowy fleeces. 
The native takes a small plank a foot wide and a few feet long, and by adroitly diving under the approaching waves, at length works his way far out to sea. 
Watching his opportunity on the approach of an unusually heavy surf, he dextrously flings himself into it a little forward of the crest, slightly inclines the board to receive the forward impulse of the water,and with the speed of the wind rushes toward the shore, enveloped in a fleecy foam and spray.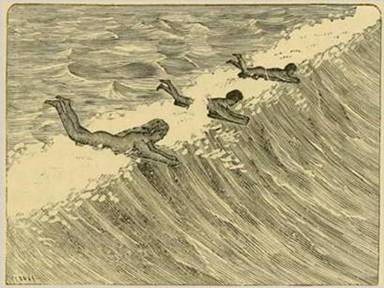 Kainoa McGee at the office riding for Viper Fins in '91 adv.Photo Hoover.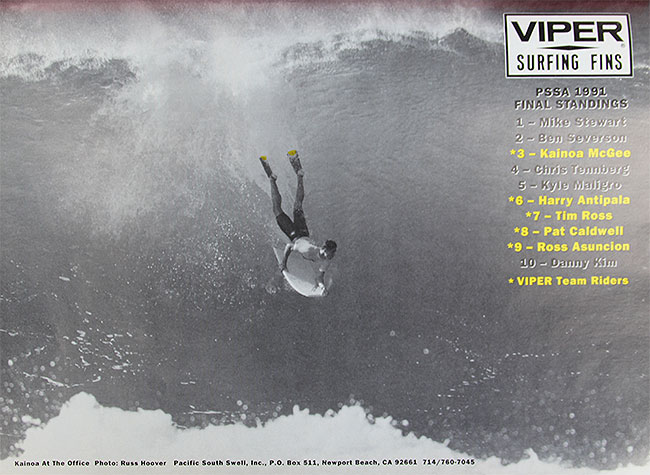 This Wave Rebel add stated Andre Botha 18 years old and Two times World Chamion. Still the youngest to claim the title.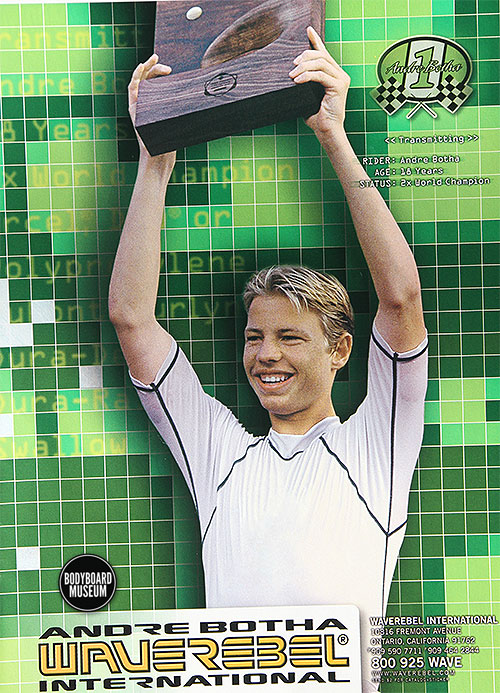 Paul Roach owned the 90′s, his DK skills have earned him the title as "best ever" photo Hank