HISTORY
Posted: September 23, 2014 at 5:54 pm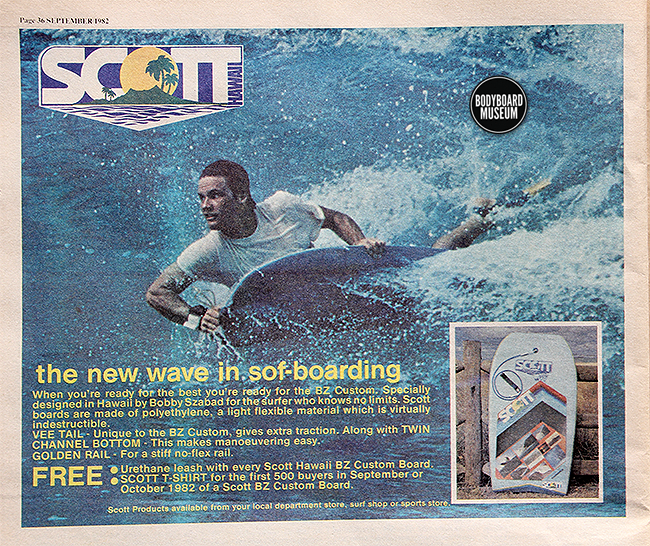 Posted: May 3, 2014 at 7:38 pm
6 Bodyboarders where the faces of  the sport in the early to mid 80′s. Ben Severson, JP Patterson, Keith Sasaki, Mike Stewart, Jack Lindholm and Pat Caldwell.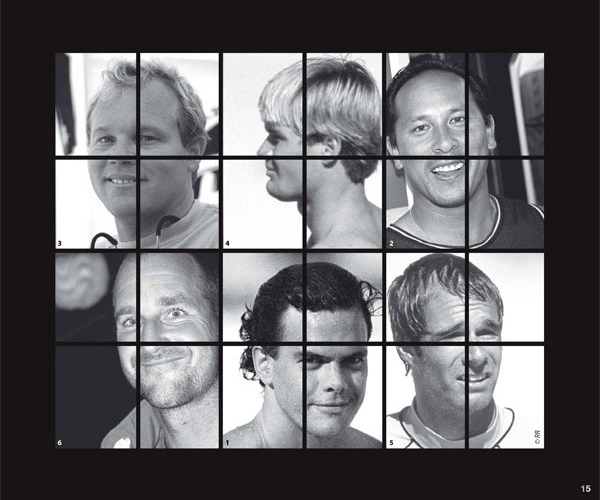 Posted: July 1, 2013 at 4:22 pm
Keith Sasaki, Pat Caldwell, JP Patterson and friends share the goodtimes.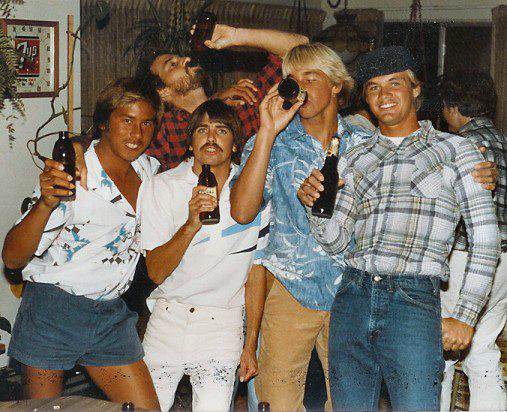 Posted: July 29, 2012 at 3:32 pm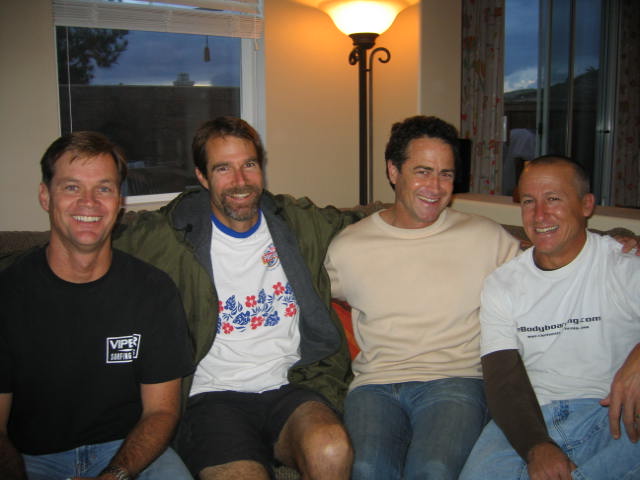 JP Patterson was one of the original Sandy Beach Crew. He was the sports first Pro Bodyboarder and he won the first Pro Bodyboarding Competition  held at Pipe. We caught up with JP to see what he has been getting up to lately…. from left to right….JP, Pat Caldwell, Tom Boyle and Jay Reale.
Q.Do you still ride.
JP…On occasion… Not enough. Old, fat & lazy… (Just ask my wife!)
Q…What do you do for work these days.
JP……Independent Sales Rep/Agent (Self employed)
1. Viper Fins (I've been with Vipers since 1980 less a short time while I was wearing Scott Fins)
2. Doyle Surfboards and SUP's And I'm also a Handiman & House Manager (Babysitter) for Million dollar vacation homes with owners out of state.
Posted: June 22, 2011 at 9:34 am
JP Patterson winner of the first Pro Contest held at Pipeline and Sandy Beach pioneer recommends Viper swim fins, adv from the early 90′s.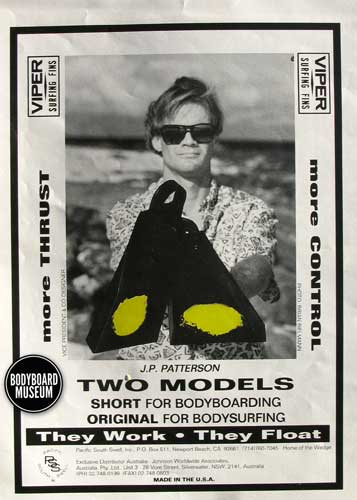 Posted: November 13, 2010 at 11:21 am
JP Patterson began bodyboarding in 1975 and soon rose to the top of the early competitors list by winning in 82 the first Scott sponsored Comp ever held at Pipeline. In Jan 1985 JP entered the history books when he survived a 50ft closeout wave at Waimea Bay. JP on his boogie and surfer James Jones paddled out at 3pm. Waimea was the only wave ride-able at 20ft plus. JP caught a few waves on the shoulder.Surfers Alec Cooke and Mark Foo were next to paddle out.  Around 4.30pm a monster set approached. The first wave estimated to be 50ft broke left and closed out The Bay. JP dove deep and his leash snapped on impact.He almost drowned before he was rescued by helicopter.Eye witnesses at the time said it was the biggest wave that anyone had been faced with and survived.Pic below from a Tracks article in '88 describing the day.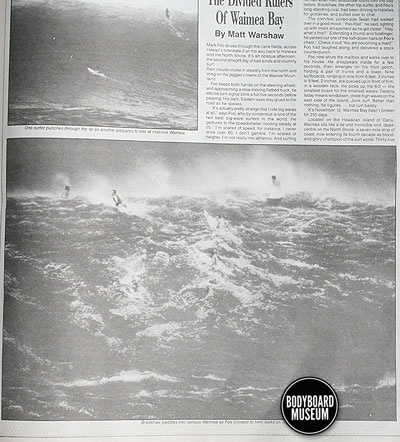 Posted: November 13, 2010 at 11:09 am
This advertisement was doing the rounds in mags around '82 when Scott Bodyboards were Morey Boogies main rival. JP Patterson one of the main stars of the time and Scotts main man who was known for his unique riding approach with his reverse hand placement style. He was often refered to as the Wounded Duck. This adv. Rider unknown.