HISTORY
Posted: December 31, 2011 at 12:50 pm
Jay Reale and Vicki Gleeson on safari. This pic was taken on a trip motor homing it around the coastline of New Zealands North Island around the late 90′s photo Stroh.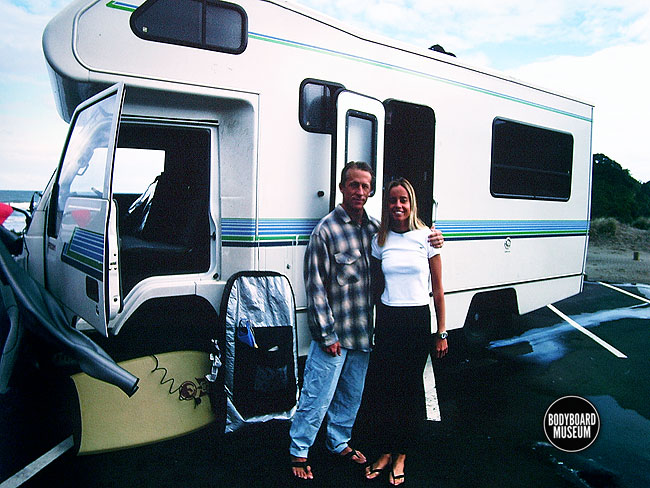 Wayne was one of the most coinsistent Aussie performers at National level in the mid 80′s. Hailing from the North Coast of NSW he grew up with a bunch of high performance waves in his area. Photo Stroh Curl Curl 1990.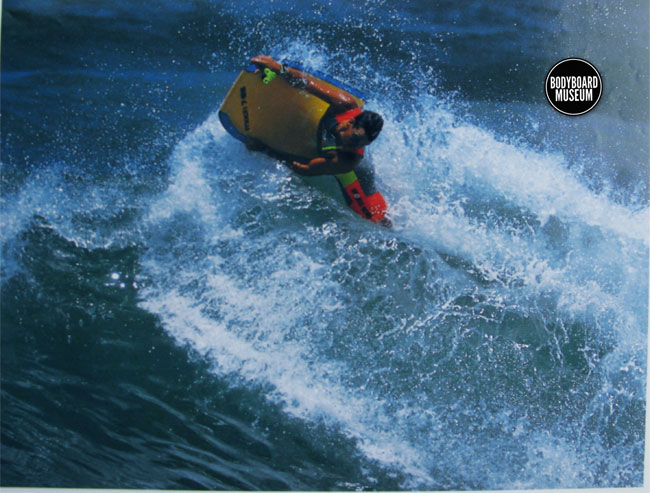 Alex Gibb a talented grom  from Manly looked to be heading for a pro career in bodyboarding in the early 90′s but just as he was making his presence felt he disappeared out of public view. Photos Stroh for Gorrilla Grip Adv '90.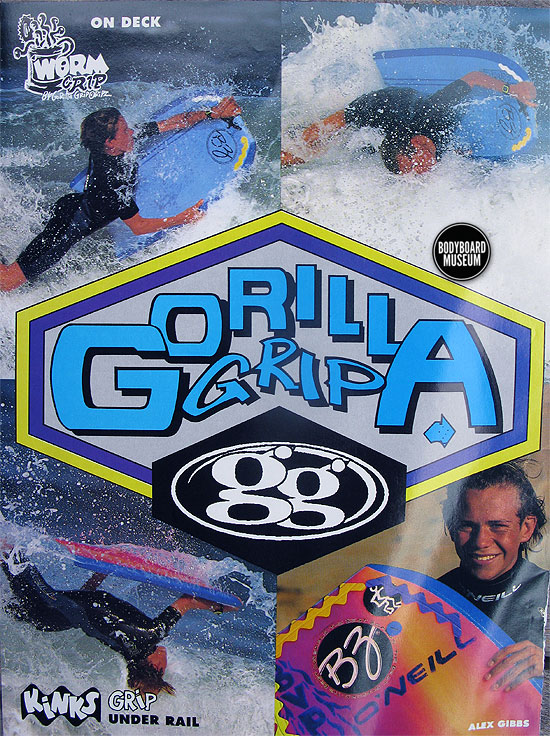 From Underground Tapes by Chris Stroh '92
Bodyboardings high profile couple  Jay Reale and Vicki Gleeson enjoying the good life,captured at D Bah in Queensland in the mid 90′s. The  pair are still together today, still hapily married with kids. Photo Stroh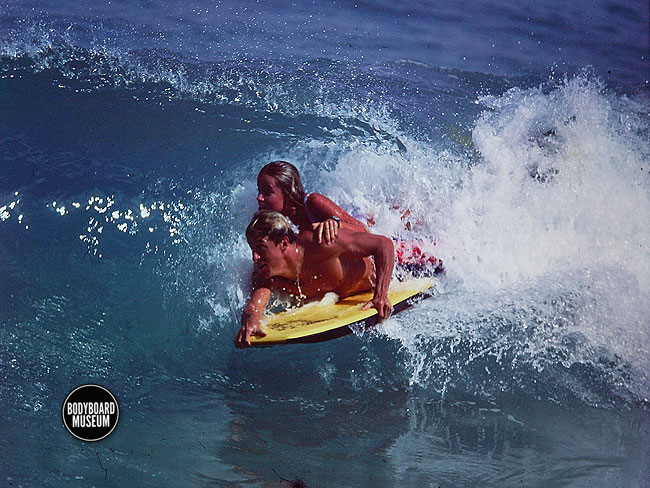 In '93 Central Coast bodyboarder came out of virtual obscurity to win the coveted Aussie title the most prestigious amateur event in Oz held at Ballina. Ben's win was a life changing move as he was soon thrust into the pro side of bodyboarding as well as travelling the world to compete on the world tour. Photo Stroh.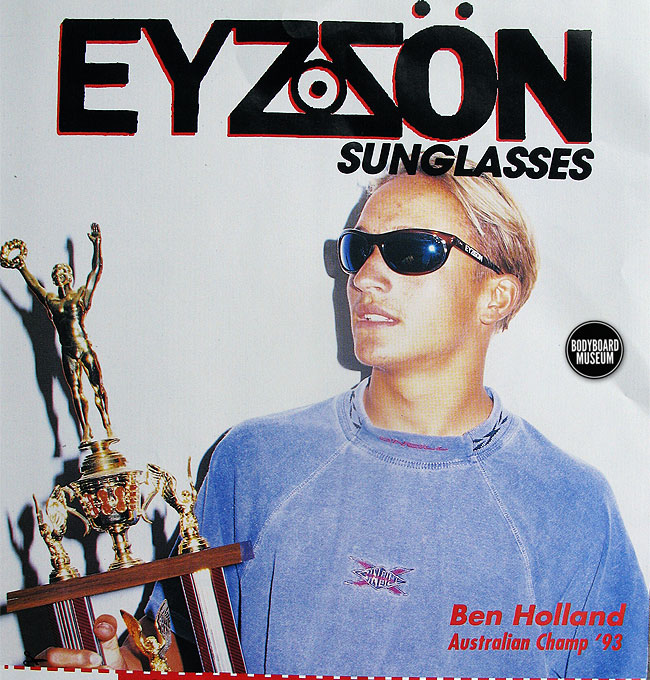 Throughout the 90′s Mid North Coast bodyboarder Troy DeCoque was part of The Rheopaipo team along with Ben Holland. Troy was equally good at DK or prone. This shot was taken by Chris Stroh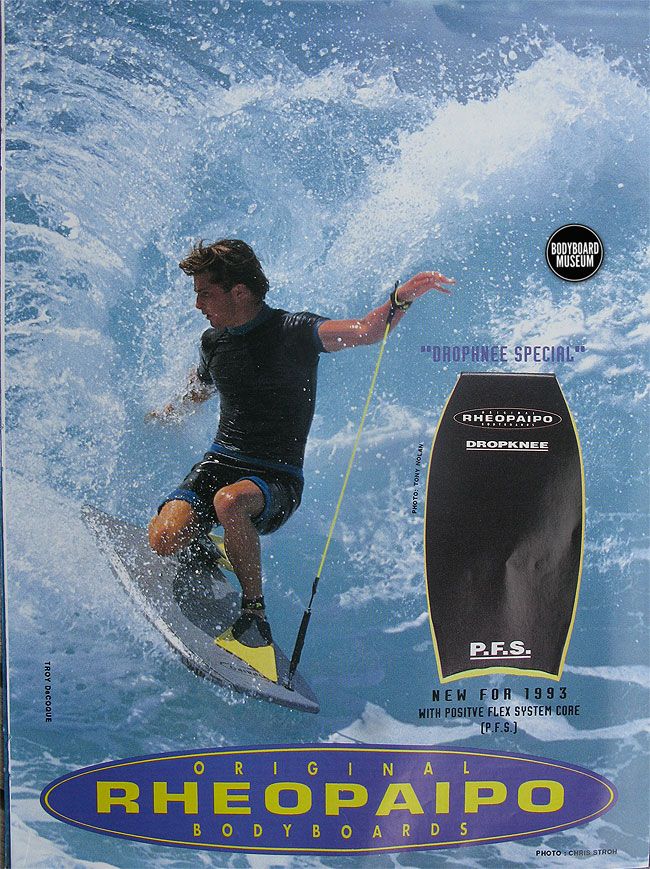 Eppo began experimenting with the Double Roll move at home in Port MacQuarie in '92. He unleashed it in Hawaii at the Pipe comp in Jan '93 and the rest is history. The day this sequence was captured for the film "Ballistic" by Underground Tapes, Eppo had only made one or two ever before. This day was a punchy day at Breakwall when he fully pulled it off in spectacular form, it was the move that started a change of thinking in the sport. Seq Chris Stroh.