HISTORY
Posted: December 26, 2011 at 12:33 pm
Before Tamega busted onto the bodyboard world Marcello Pedro was one of the top performers from Brazil who helped influence Guilherme. Marcello has long been a standout in Hawaii. This interview appeared in Bodyboarder Mag around '93.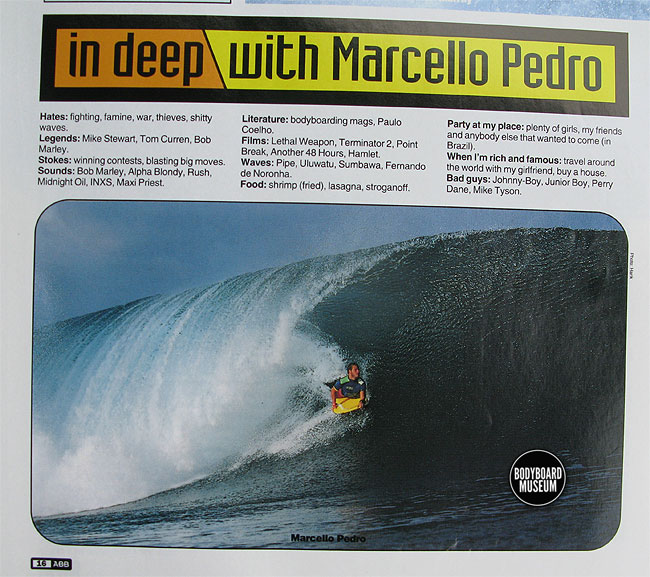 When Eppo unleashed a bunch of new moves in the early 90′s others also began experimenting. Nathan "Nugget"Purcell came up with The Gorf which is frog spelt backward. It was a kind of forward roll move that Nugget mastered and pulled out at Suckrock and Shark Island where this shot of Nugget performing it was taken around '94 and appeared in Bodyboarder Mag.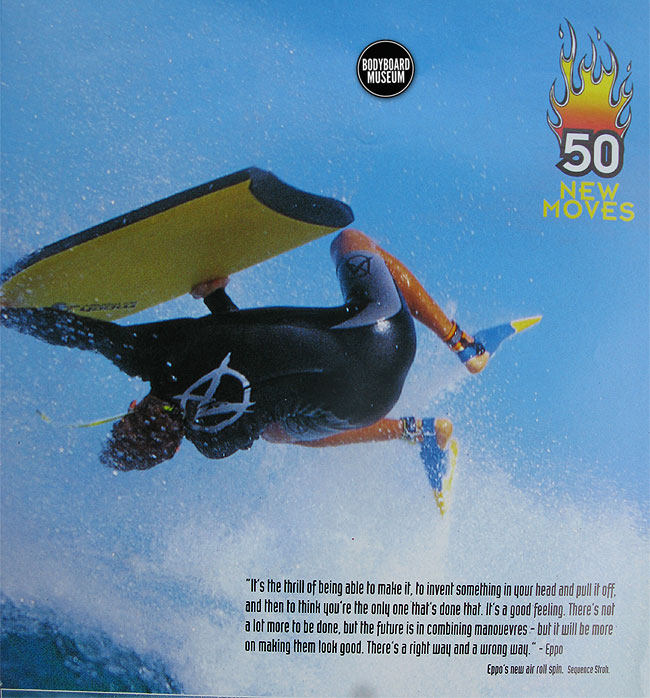 Spencer Skipper was once regarded as the heir apparent to Mike Stewarts throne in the 90′s. Years down the line Mike still hasn't retired and isn't willing to give up his crown as the king of Pipe. Skipp on the other hand just kept doing what he does which is textbook style and cutting edge turns that gained him a ton of respect from his peers. Here's the Hawaiian cruiser slotted at Pipe toying with the pit  like it is his local shorey.Photo taken back in the No Friends era by Stroh late 90s.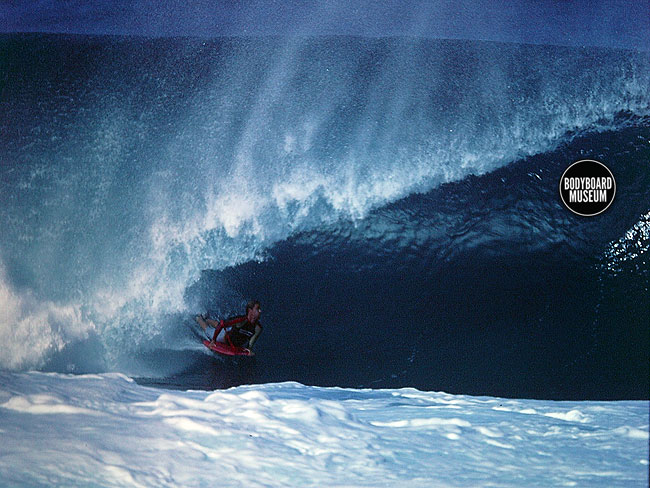 In the early 90′s Manta organised a promo tour to Tasmania for team riders Adam "Wingnut" Smith and Ross Hawke. It was the first time pro bodyboarders had descended down to the Apple Isle. What they found was an Island with so much wave riding potential, heaps of stoked kids and freezing ice cold headache waters. This pic Wingnut and Hawke check out the local scenery. Photo Stroh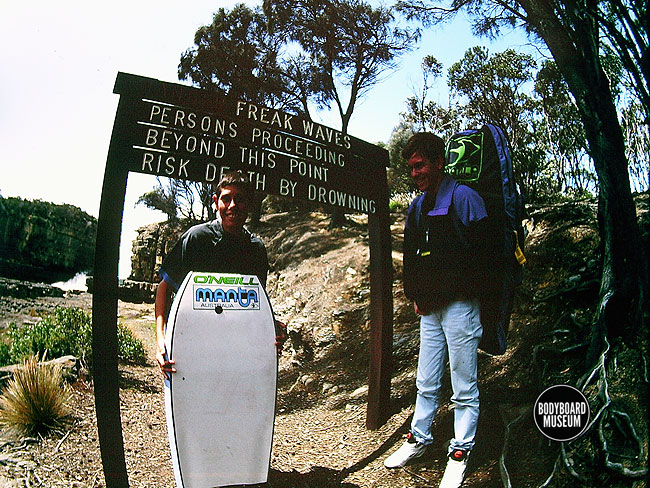 Watching Ryan Hardy tube ride you can see  the  little shifts , turns and body movements that he does that makes it look  so easy. The truth is he's spent years honing these skills and the final result is that Hardballs is now one of the best tube riders in the sport. This pic Shark Island by Stroh back in the 4 Play board days.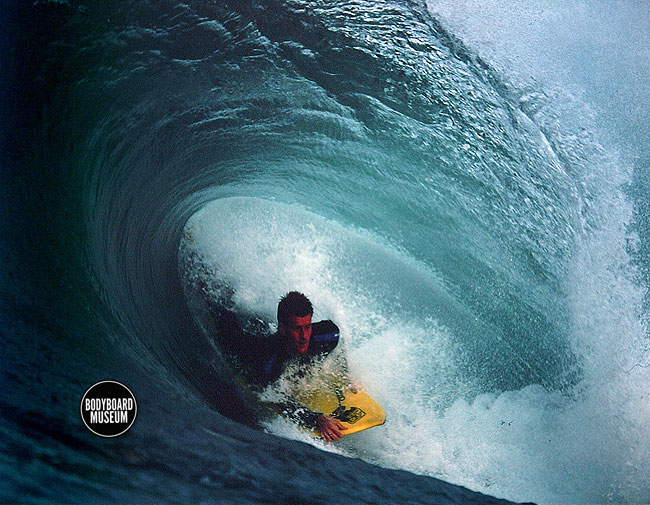 When bodyboarding first began to explode worldwide some of the first competitors rode standup. Throughout the 80′s standup bodyboarding flourished and Danny Kim from the Westside of Oahu was the man. By the 90′s the stand-up crew were disappearing and nobody stood-up in heats anymore. Still guys like Danny, Chris Won and Cavin Yap  kept the tradition alive by free-surfing and pulling moves like the surfboard crew were pulling. This pic of Danny Kim was taken in Jan '93 at Beach Park by Stroh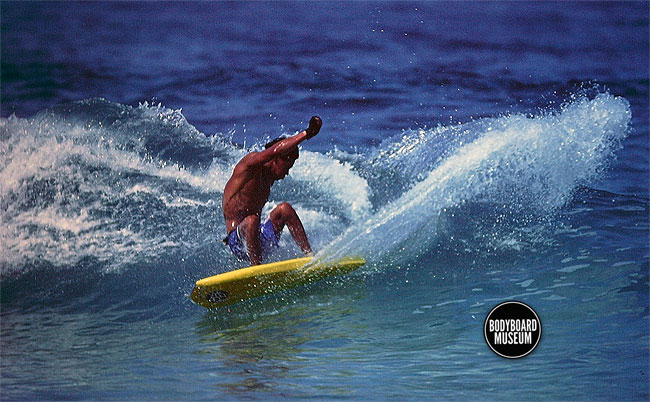 Virtoid had the potential to be a World Champ but the kid from West Oz  prefered the mellow waves of South West W.A. Around the breaks of Margret River, Virtue was at his best busting huge airs and pulling in at The Box and North Point. After a year or two of chasing the title dream he retired back to West Oz and these days is known for chasing some of the heaviest waves the ocean can throw up on sharky mutant reefs miles out to sea.Virtoid Backdoor Photo Stroh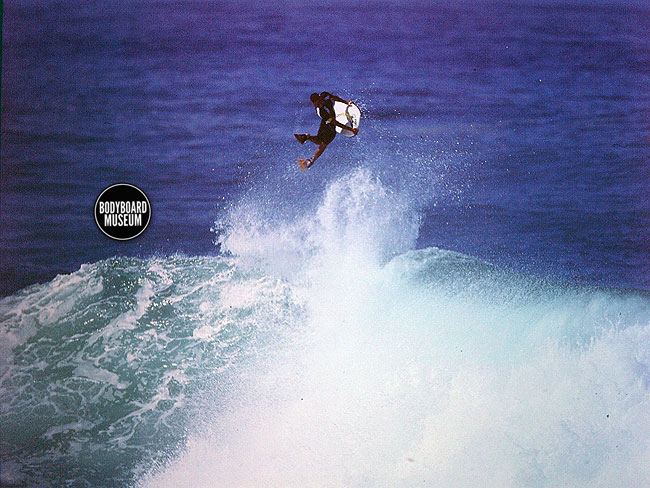 In the 90′s Gleeso was Australia's top female performer battling it out with the highly competitive Brazilians girls. She won the Readers Polls regularly was a regular finalist on the Womens Tour events. It was her efforts that inspired Kira Llewelyn and other Aussie ladies to have a dig. Photo Stroh 90′s Circa.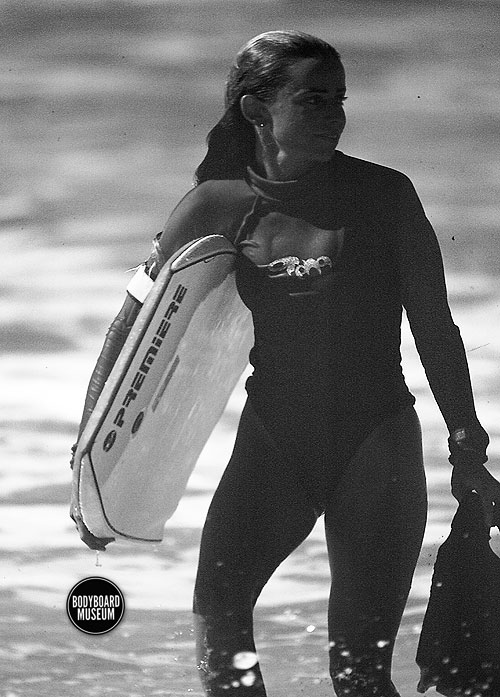 I think Bullet got his nickname due to the shape of his head back in his grom days at Maroubra Beach. Macca hanged out with the Bra Boys before they were Bra Boys. I think their gang was called Ma's Hell Team named after The Abberton Boys Grandma where they hanged out and left their boards. The Bra crew were a committed bunch of surfers even back in those days and it definitely rubbed off on Macca who developed a love of heavy waves. This pic Shark Island comp early 2000′s by Stroh.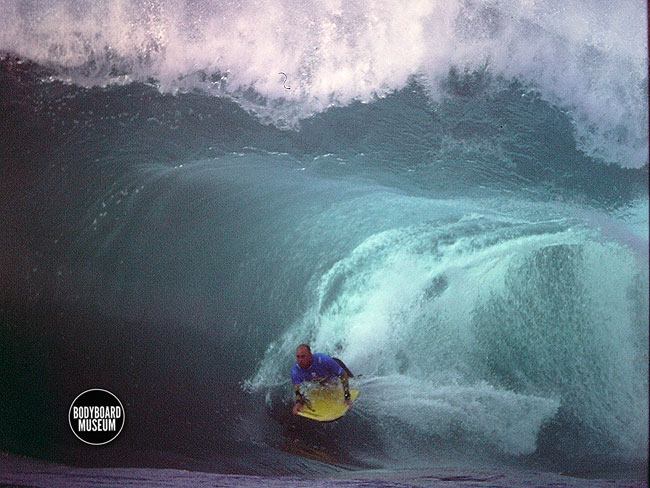 This photo of Tamega  is from 1994 Pipe World Title Championships.  It is just one of 16 photo sequence of Guilhermes 10 point ride in maxed out Pipe conditions in the semi final. Tamega went on to win the '94 World Title in a gutsy do or die effort in the following final heat . He commented later " I was prepared to die to win it".