HISTORY
Posted: March 14, 2016 at 3:01 pm
Ross on a adv. shoot for Mambo around '89 photo Stroh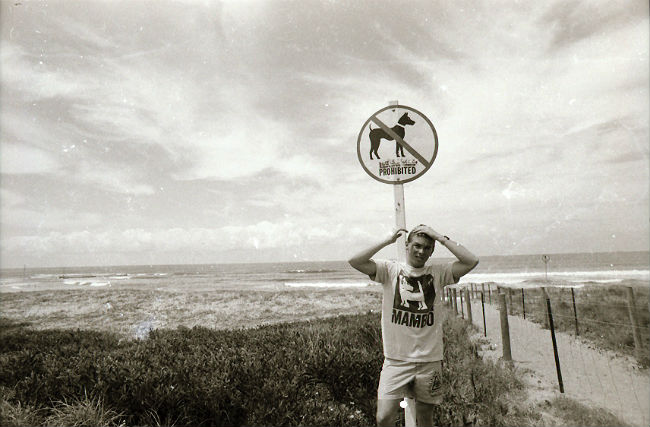 Hellman and the rest of the Maroubra bodyboard crew would venture across to Shark Island when the waves were on early 90s photo Stroh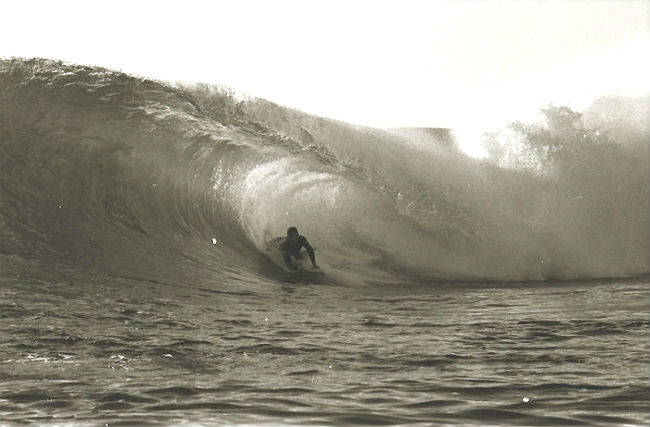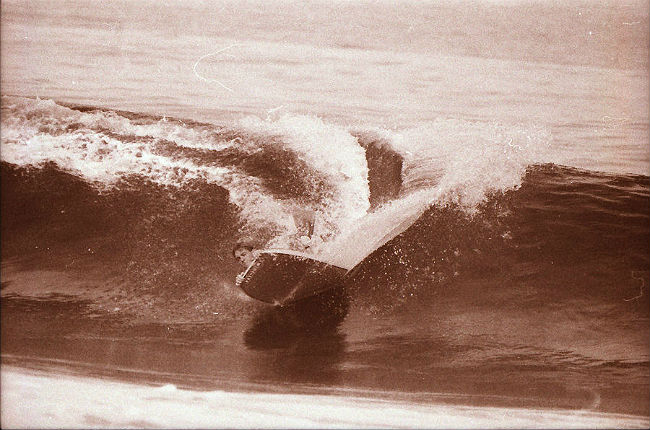 Ross and his cutty.South Coast photo Stroh '90
From the infamous Maroubra Beach, long before The Bra Boy gang came into existence, Hellman Hawke along with Evan Penglis, Steve Macca, PJ Hyland and the rest of the MBA club ruled the waves,  it was a virtual stronghold of bodyboarding talent back in the late 80′s.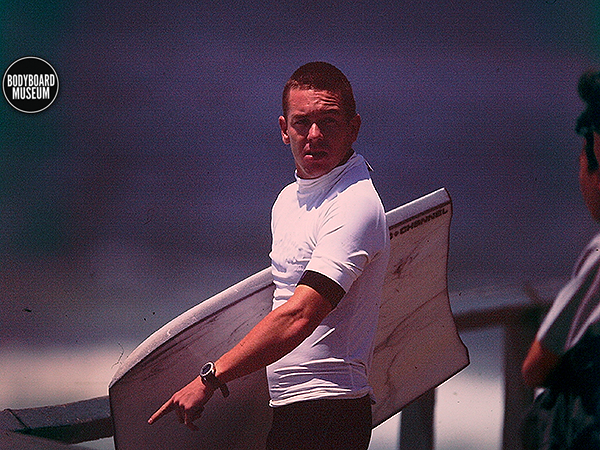 Ross "Hellman" Hawke along with Adam"Wingnut"Smith toured Tasmania in the early 90′s for Manta it was the first time Pro Riders had headed to the Apple Isle. Below Hellman carves in icy the waters at Rebounds photo Stroh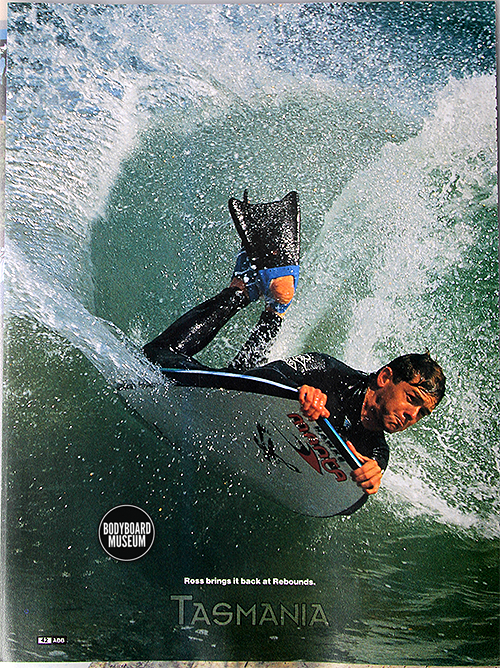 Dave Ballard and Ross Hawke,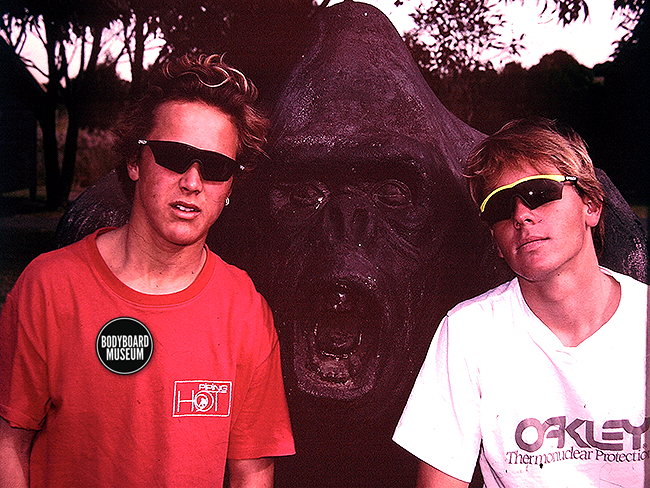 Oakley sunglasses shoot early 90′s photo Stroh
Ross Hawke was originally from Maroubra  Beach in Sydney NSW which in the mid 80′s was one of the most competitive areas of bodyboarding in Aus. Hawkey  along with Evan Penglis, Bob Bell,Steve MacKenzie and PJHyland ruled the early contest scene, below The Hellman at The Cabbage Patch. Photo Stroh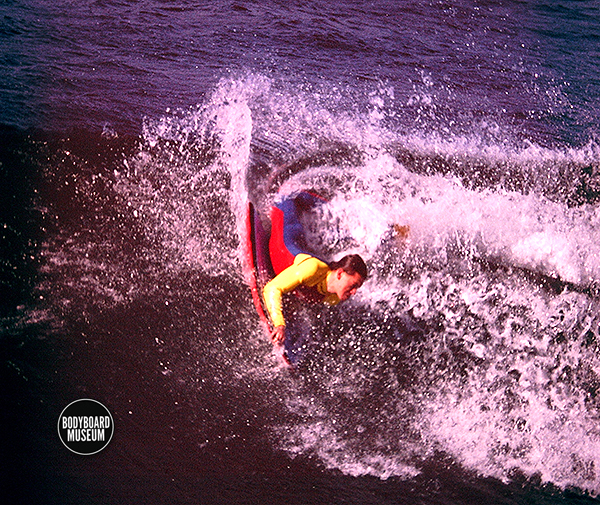 When Team Manta embarked on a tour of Australias most southern Island they had no idea what to expect. Ross Hawke and Wingnut were the first two Pro riders to venture down to the Apple Isle and were blown away by the quality untapped bodyboarding waves that greeted them. Plus the dedicated local crew, a few even surfed in the icy waters without wetsuits. This shot Wingnut and The Hellman watch as huge swells pound the rugged Tassie coasline. Photo Stroh '90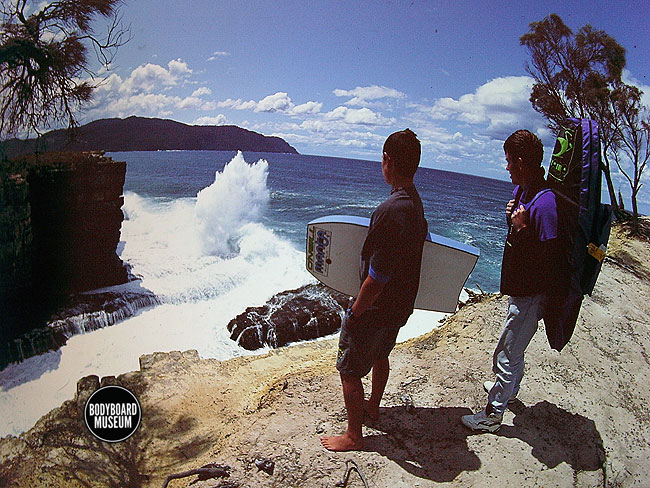 South Coast mission, Steve Bullet MacKenzie, Morey OZ boss George K and Ross "Hellman Hawke prepare for battle on a deserted reef . Stewart and Hauoil are already racing each other into the lineup to see who will be first to get a wave. pic Stroh '90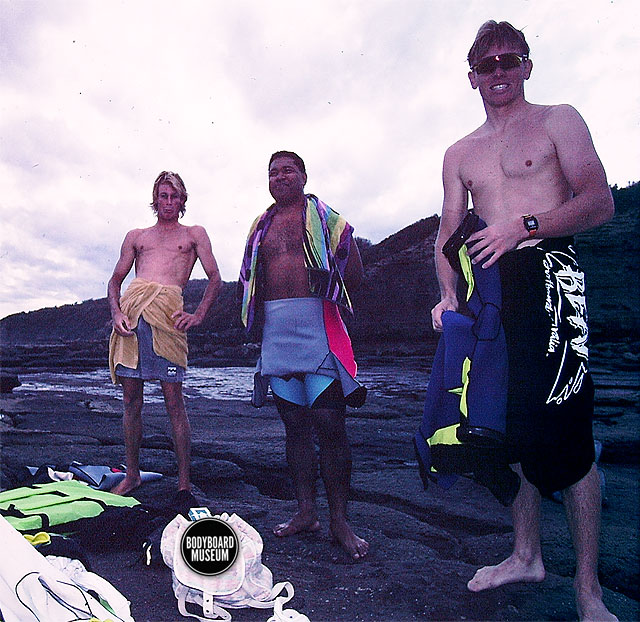 When Ross Hawke released his custom model with Manta Bodyboards it was the first Aussie signature bodyboard to hit the Australian market. Photo Stroh '90.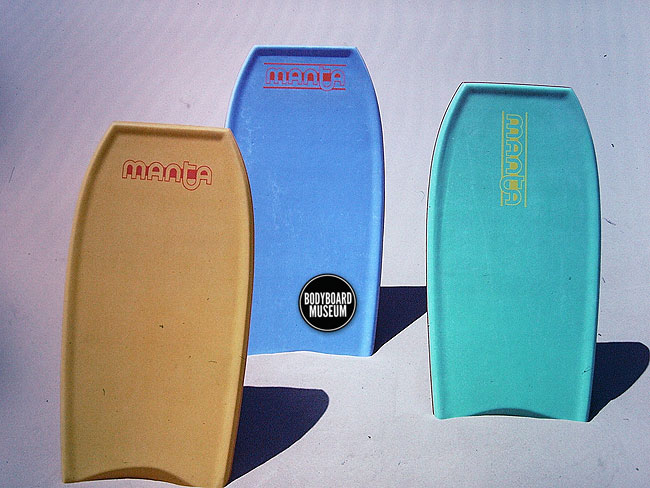 Hawkey from Maroubra was the sports golden boy in the late 80′s in Oz. He was winning everything on the local contest scene with his multi combos and good style. And to top it off he was a regular finalist at Pipeline the most important event back in those days which was usually an all Hawaiian final. Ross was influenced heavily by Ben Severson a good friend who took him under his wing and taught him the  professional side of the sport ins and outs. This shot was snapped when Hellman was in his prime by Chris Stroh.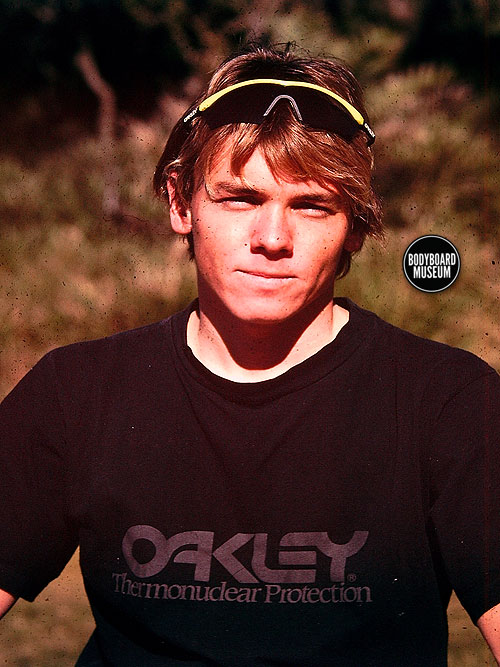 .