HISTORY
Posted: March 20, 2012 at 3:02 pm
When Ross Hawke released his custom model with Manta Bodyboards it was the first Aussie signature bodyboard to hit the Australian market. Photo Stroh '90.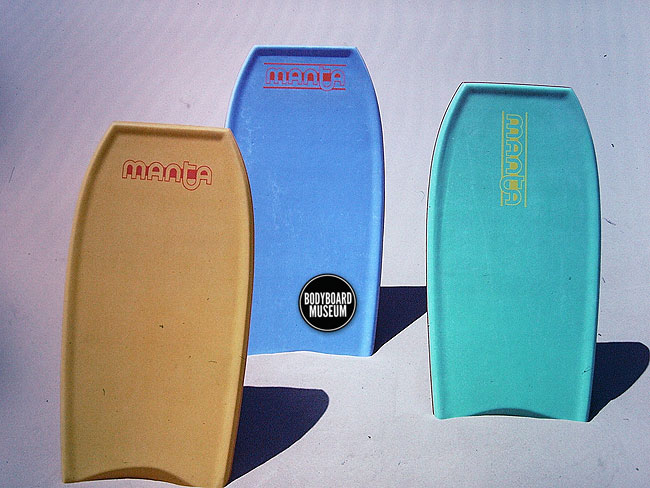 Hawkey from Maroubra was the sports golden boy in the late 80′s in Oz. He was winning everything on the local contest scene with his multi combos and good style. And to top it off he was a regular finalist at Pipeline the most important event back in those days which was usually an all Hawaiian final. Ross was influenced heavily by Ben Severson a good friend who took him under his wing and taught him the  professional side of the sport ins and outs. This shot was snapped when Hellman was in his prime by Chris Stroh.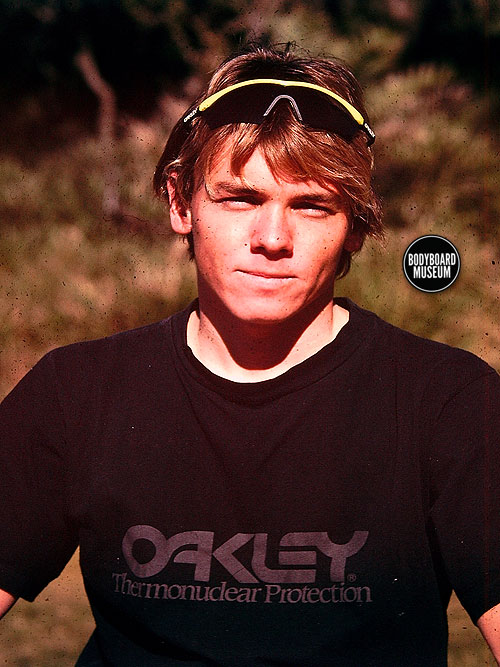 .
In the early 90′s Manta organised a promo tour to Tasmania for team riders Adam "Wingnut" Smith and Ross Hawke. It was the first time pro bodyboarders had descended down to the Apple Isle. What they found was an Island with so much wave riding potential, heaps of stoked kids and freezing ice cold headache waters. This pic Wingnut and Hawke check out the local scenery. Photo Stroh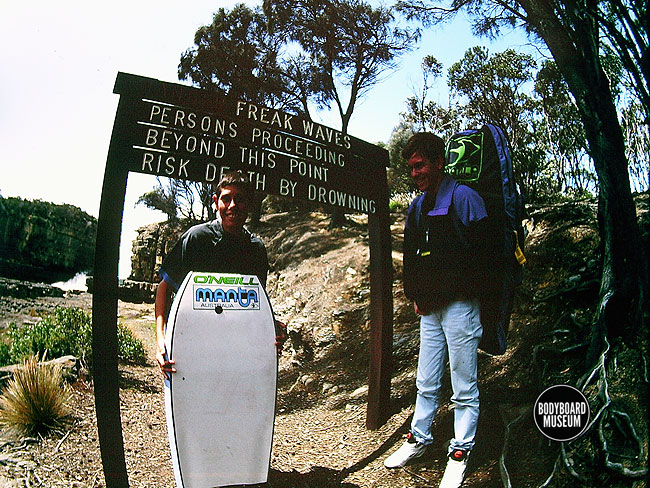 This was  one of those classic Island swells. Ross Hawke managed to snavel a set wave off the hungry pack and came up trumps. Photo Stroh around '91.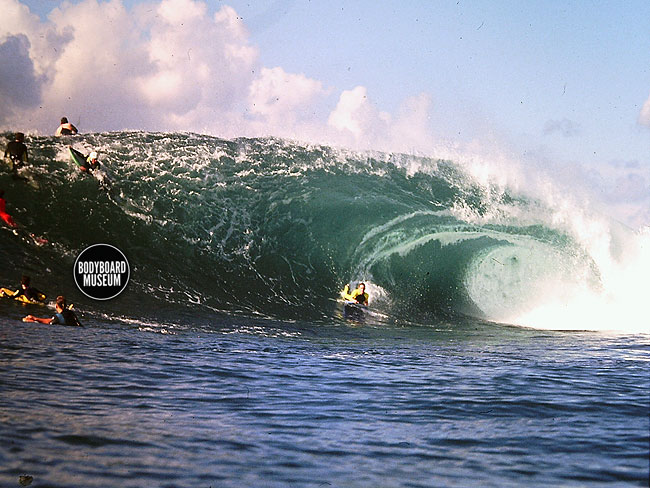 This pic from a Riptide story in the early 90′s was taken at Rebounds in Tassy. The Manta pro mo trip included Ross, Wingnut and myself. It was the first time any pro bodyboarders had ventured that far south as well as featuring the first story on the wave drenched Island. The water was icy and the boys were frozen blue with ice cream headaches while some of the locals surfed in boardies ha ha. Words and pic Stroh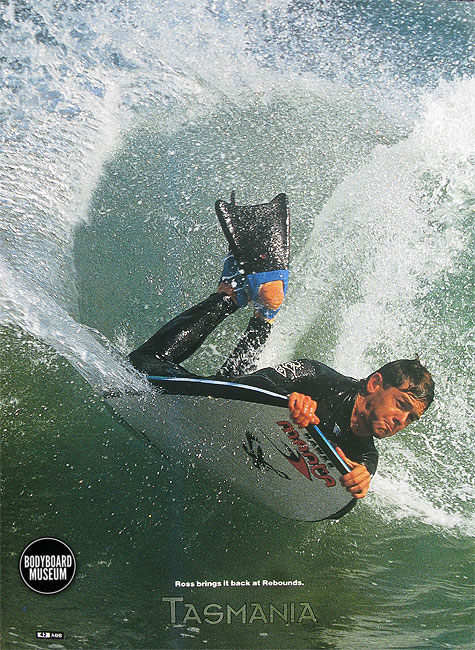 Featuring The Pro Hawke Model, in 1990 Ross Hawkes signature board was a top seller in Australia.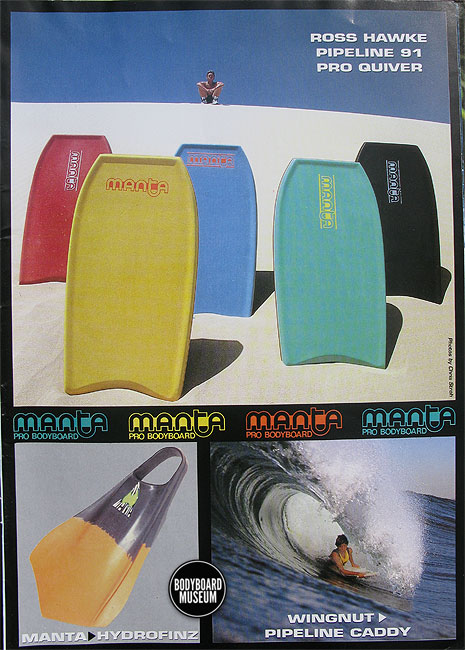 Steve Mackenzie and Ross Hawke from Maroubra were two of Australias first International stars who both placed highly in the later 80′s in the Pipeline comp which at the time was the main event and focal point  for the sport . This shot  was taken during a south coast expedition, the pair were hardcore riders continually searching out heavy waves and gaping tubes. Photo Stroh early 90′s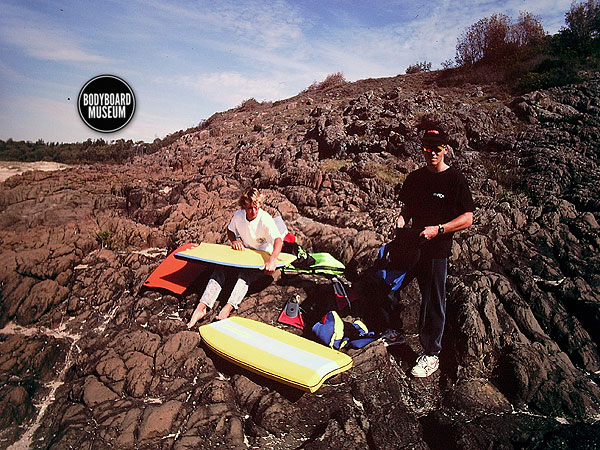 Early 90′s The Manta Hawke Pro Model was  the most popular Aussie signature board in Australia. This shot taken at Suckrock pic Stroh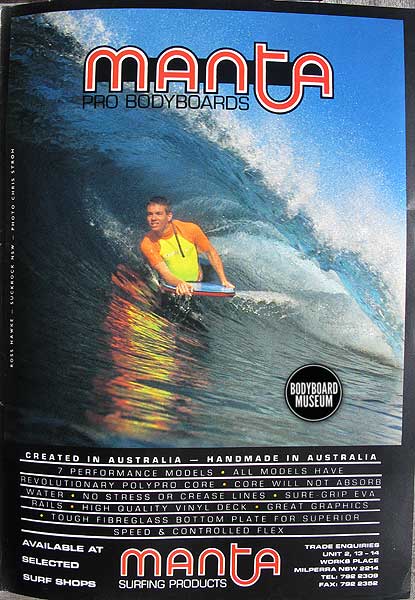 Ricky Bannister from Port MacQuarie grew up riding small average beach breaks. Taking on mutant Pipe came naturally for the gifted laidback Banno who went on to become Riptide editor in the 90′s. This shot, deep at the Bansaii  in the early 90′s photo Stroh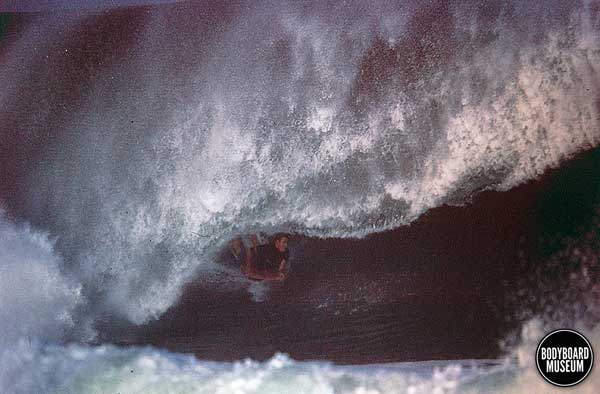 Ross Hawke scored the cover on Issue 2 of Riptide. It was snapped at Suckrock which at the time along with Shark Island was one of  the most desired bodyboarding waves in Australia back in 1990. This pic by Chris Stroh