HISTORY
Posted: March 14, 2015 at 4:41 am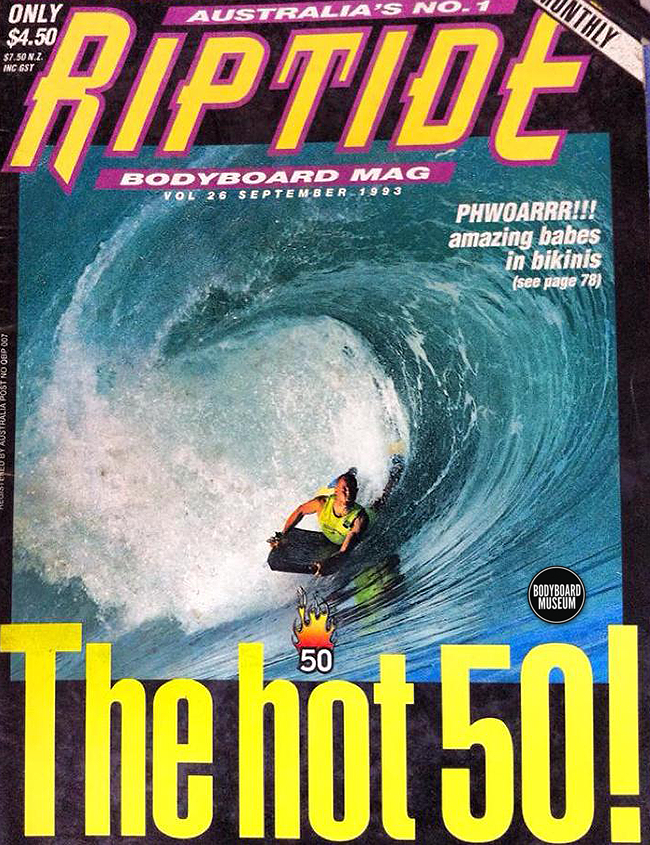 Barny takes on Waimea Shorey and scores the cover..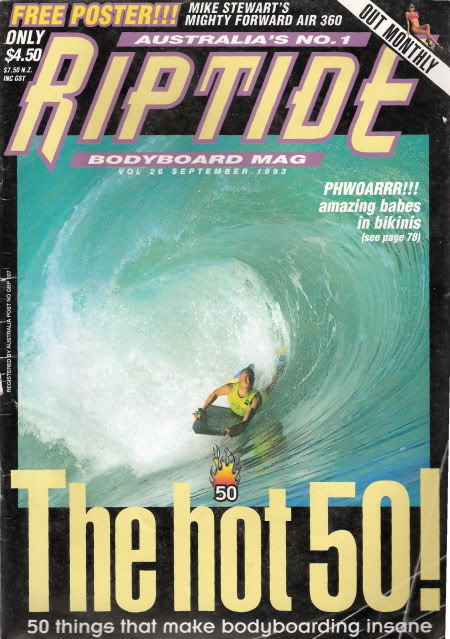 Queensland surfers as a rule are starved of solid reef barrels however Paul Barnard and his mates knew about a secret spot just down the coast that offered Shark island like barrels. Barney relishing the moment Circa 90′s photo Peto.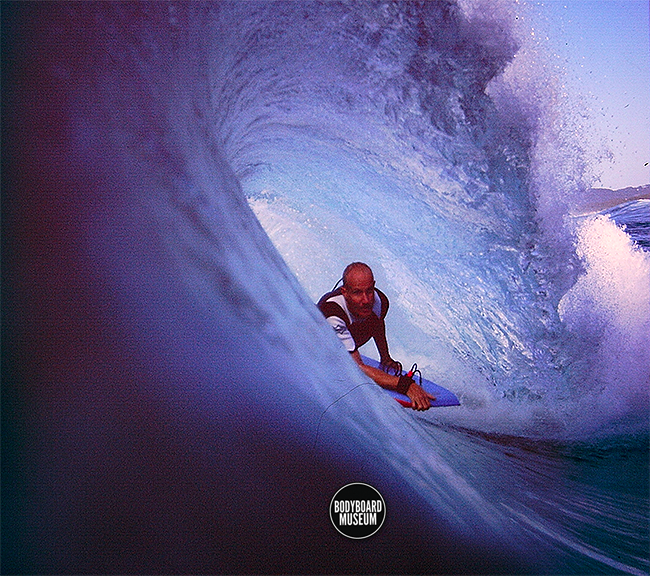 Barney is the Mayor of The Gold Coast when it comes to Bodyboarding. One of his favorite flat day pastimes and a rite of passage for many was to head out to the Gold Coast hinterland where natural springs and rain forests abound. This day Barney gets air on the rock slide. Mid 90′s photo Stroh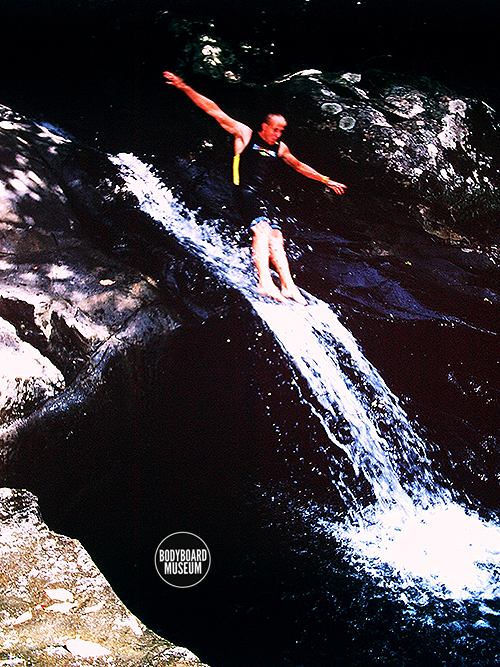 Barney is the evergreen of Queensland bodyboarding. A former Aussie champ he's still as passionate about the sport today as he was when he busted onto the scene in the mid 80′s. This classic fisheye shot was taken at Barney's fav. reef by Peto.
Paul "Barney" Barnard was the first bodyboarder sponsored by clothing giant Billabong. Barny from the Gold Coast in  Queensland was a high profile rider in the 80′s and early 90′s who notched up 2 Aussie titles and was one of Australia's first international pro's competing at Pipeline. Photo Marty Tullemans.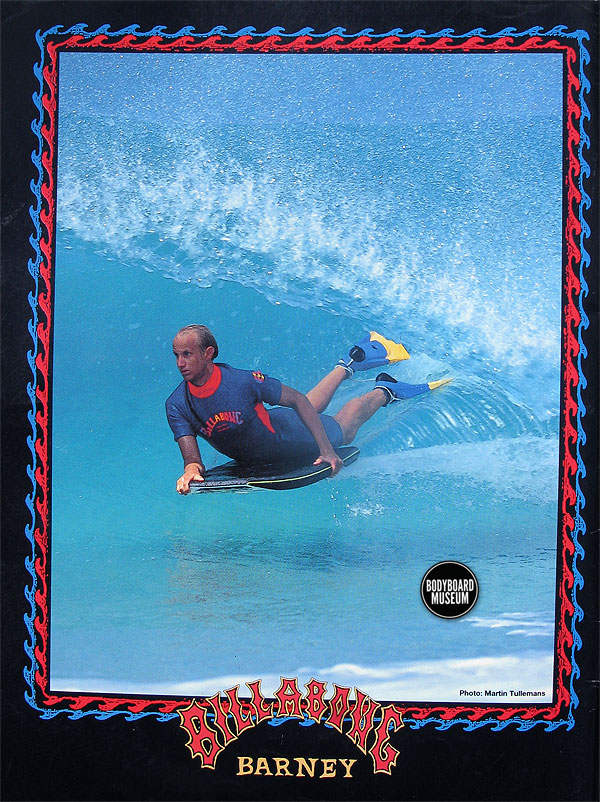 Paul "Barney" Barnard is the evergreen rider of the sport who still rides today and is now the Morey rep on the Gold Coast. A former Aussie Champion, Barny was the poster boy for Billabong back in the 80s and 90′s  back when they still supported bodyboarding. Photo '91 by MTV.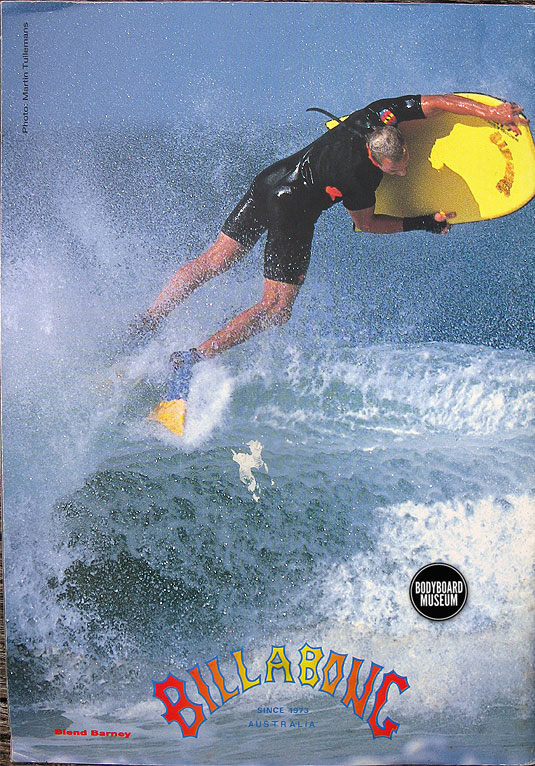 Barney had done more for Queensland bodyboarders than probably anyone else throughout his long association with the sport. One of the original pioneers and former Aussie Champ is still  as keen today as when this pic below was taken in the early 90′s. Photo Tullemans