HISTORY
When the whole No Friends thing came about Hubb was on fire and was just starting to take his airs to bigger and better places. The NF vids captured a change in the sport and new era of riders, it set a high standard that had never been seen before in videos and placed a stylish feel towards bodyboarding that had been lacking previously. This shot of Hubb getting soulful on the South Coast of NSW photo Stroh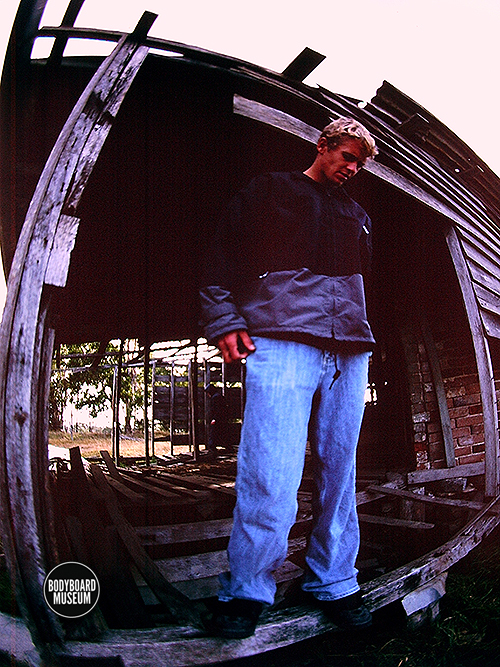 This photo was taken in Reunion Island at St Pierre, it was a full star studded session but Maligs and Mike Stewart rose above the pack and were having this duel between each other. Wave for wave they pushed each other and battled it out the highlights ended up in the Underground Tapes video Psychotic. Photo Stroh taken around 96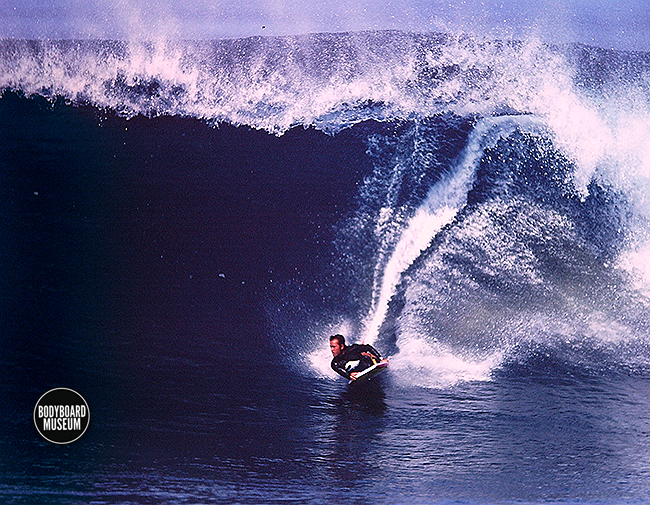 Where ever Mike went people would get out of the water just to watch. I remember one kid made his family wait around 3 to 4 hours one day for him to get out of the water  just to get his autograph. This shot was taken at Gas Bay in West Oz photo Stroh late 90s.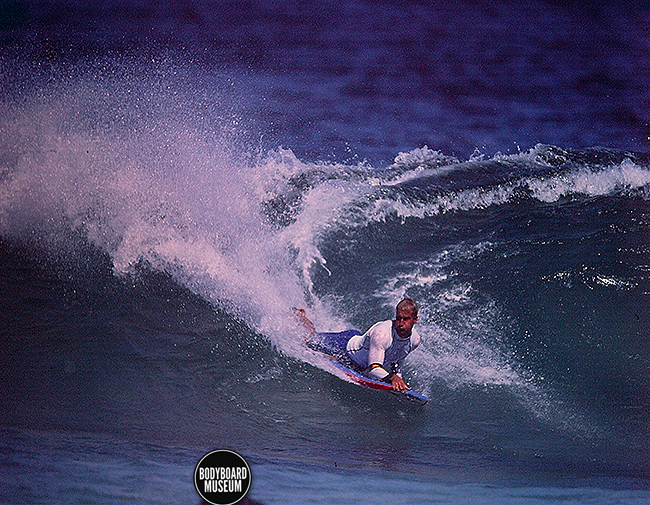 Macca's career started in the shorebreak at Maroubra in the mid 80′s after he won his first comp and Aussie Title in the first event he ever entered. In '97 Macca highlighted his illusterous competitive career with a win at Pipeline in maxed out conditions just pipping Kainoa. It was a fitting win for one of the sports true stars Photo Stroh '90.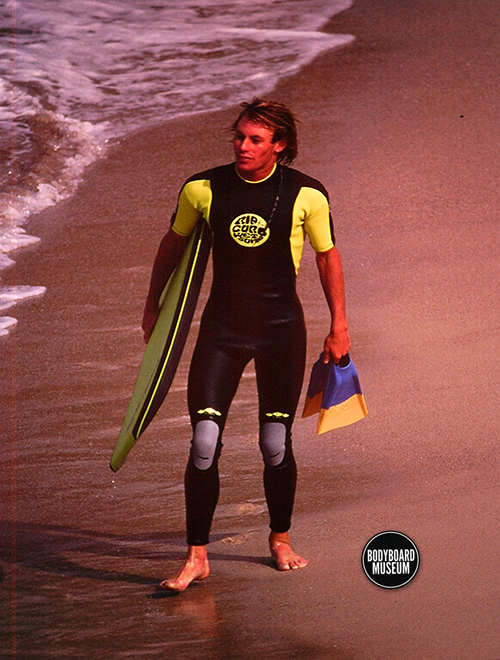 Dougy Robson first made a name for himself charging Shark Island but he was also one of Australia's top competitors locally and on the  international front in the 80′s and 90′s making the finals of the Pipe comp several years running. Photo Stroh early 90′s.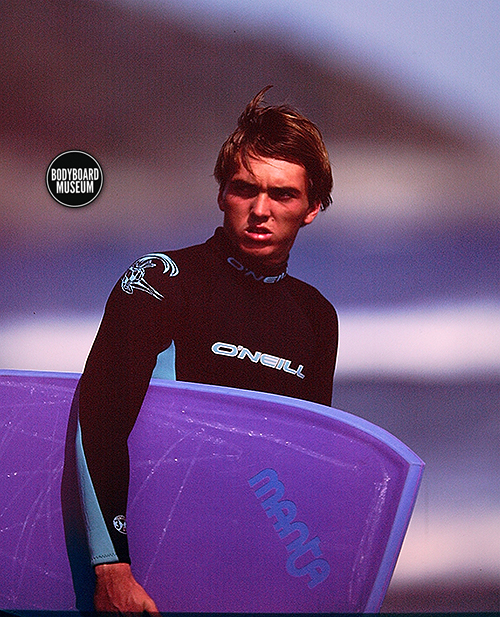 Aussie big wigs of the 90′s. Benny owner of Down The line products, Dave Appleby, Mez, Eppo and Ray from Beach Street Surf Shops.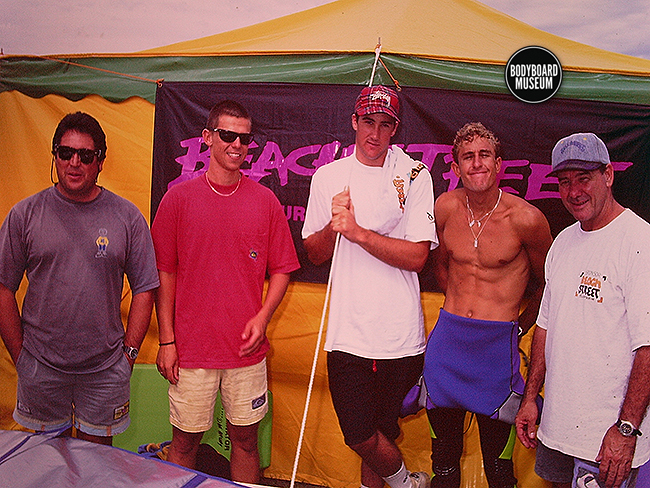 One of Eppo's distinguishing characteristics was changing his look. If you check out images from the 90′s his hairstyles are many and varied ranging anywhere from afro to shaved and everything in between. This shot taken in West Oz around '96 with one of his more tame styles. Photo Stroh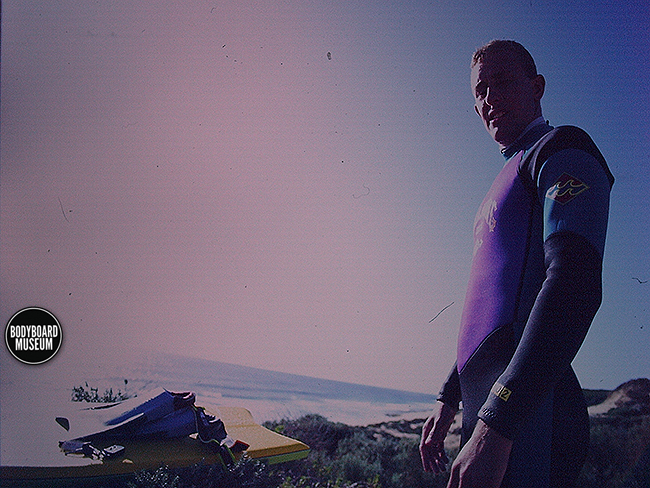 Barney is the Mayor of The Gold Coast when it comes to Bodyboarding. One of his favorite flat day pastimes and a rite of passage for many was to head out to the Gold Coast hinterland where natural springs and rain forests abound. This day Barney gets air on the rock slide. Mid 90′s photo Stroh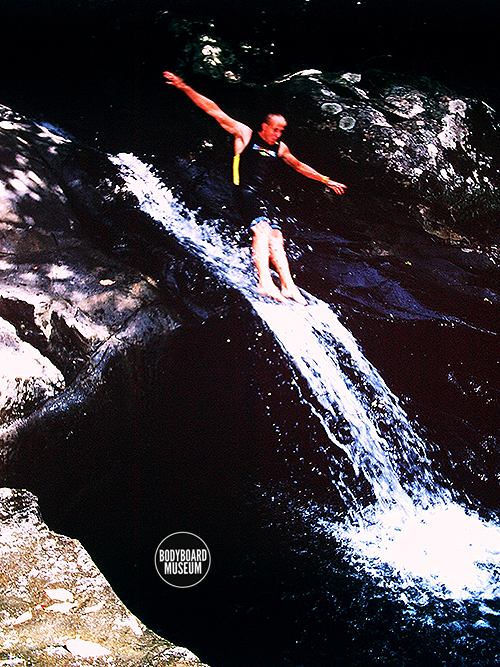 When Paul Roach rode for Toobs his DK model was the most sought after body board in the world for the Jack stance boys. Photo Bielmann mid 90′s.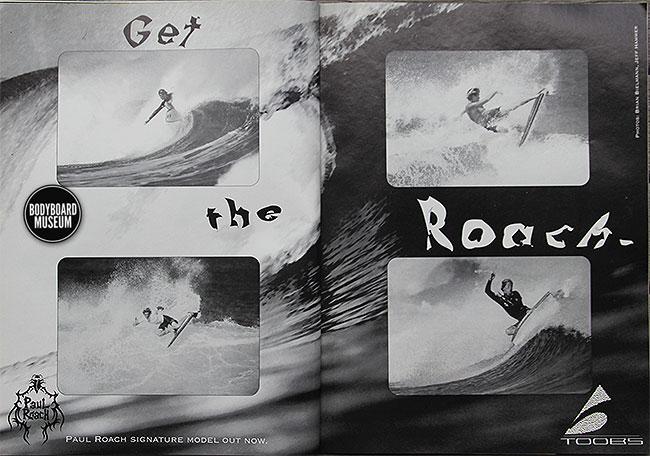 High profiled stylish Hawaiian Big Island bodyboarder Spencer Skipper hooked up with Aussie made Hydro Swim Fins in the late 90′s.  Hydro was the brain child of Don McCready who was a longtime dedicated body surfer.Photos Tim Jones.