HISTORY
Posted: February 28, 2012 at 10:01 am
Marcus Cal Kung from Rio in Brazil began bodyboarding around 1973 when he got his hands on one of the original Morey Boogie boards. Marcus was the first Brazillian  to take to bodyboarding seriously and he was instrumental in pioneering the sport in every avenue from promoting. competing locally, internationally and by representing Brazil around the world in the early days. Today Marcus runs Kung Bodyboards where he is regarded as a master custom shaper in Brazil and he focusses  on high performance and innovate designs .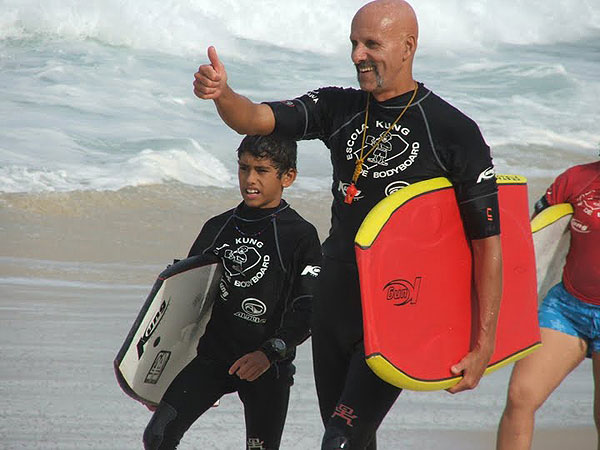 2012 Pipeline Challenge saw a Legend heat run before the final. Pictured below are from right to left Lanson Ronquilio, Alex Kinimaka, Brian Wise, Pat Caldwell, Adad Wingnut Smith, Hauoli Reeves and Harry Antipala photo Trouville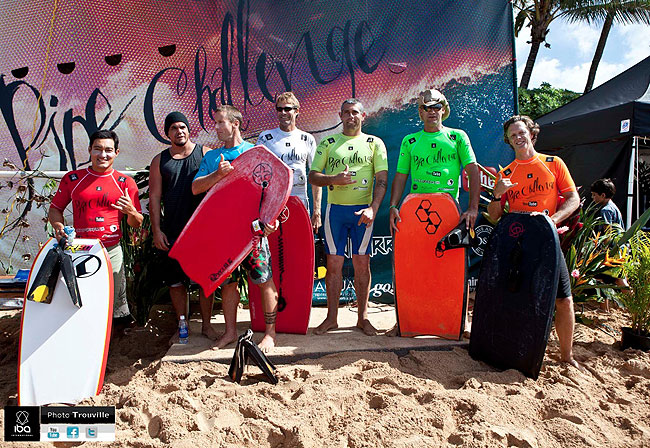 The sports first international star Jack "The Ripper" Lindholm appears in a Morey Boogie advertisement  in 1977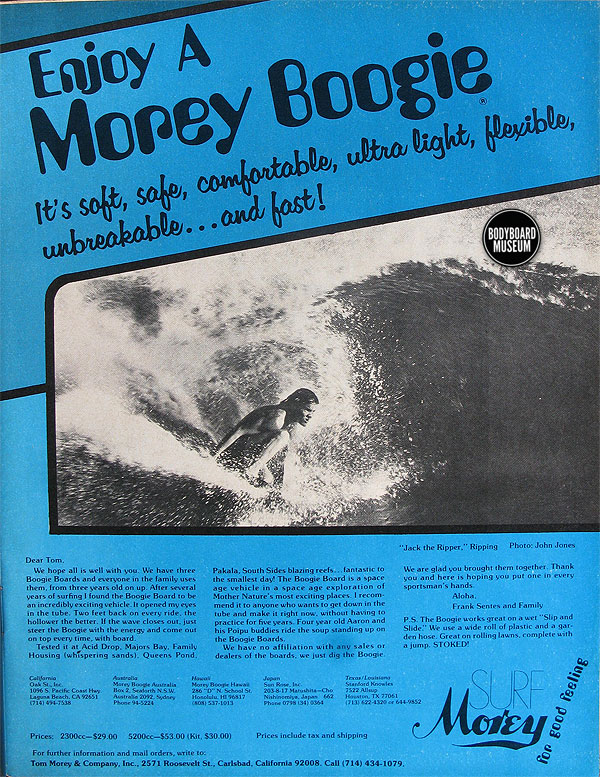 By the time the 90′s rolled around Scott Bodyboards who had once dominated a large slice of the world bodyboard sales throughout the early to mid 80′s were now trying to reclaim lost ground. When the brand pulled back completely on promotions and sponsoring riders it hurt there image. In doing so they allowed other newer brands to fill the gap. In this early 90s advertisement Californian bodyboarder Mike Lubudziewski helps try to put Scott back on the map. Photo Aaron Lloyd.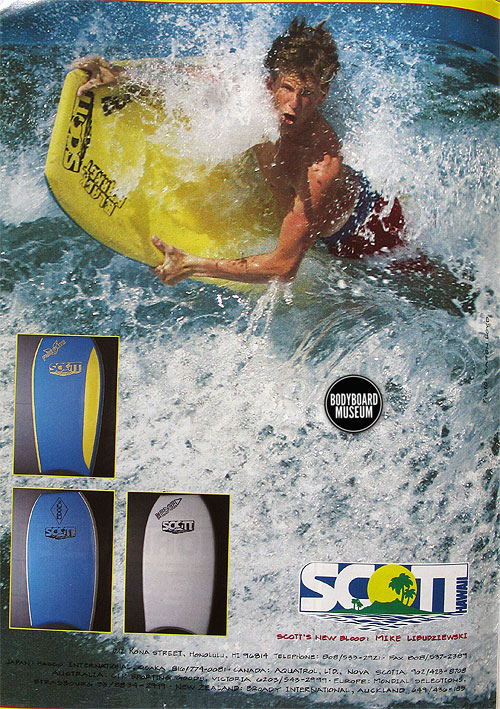 Originating from Brazil, Redley Fins quickly became a favourite with the elite bodyboarders in the 80′s. While many still preferred the Churchill Makapuu's the two brands dominated the bodyboard market for many years. Below high profile riders like Mike Stewart and Ben Severson are seen promoting the brand in this early 90′s advertisement. Redley's reputation was growing fast. Older models fins are now like collector items. Photos Ted Grambeau.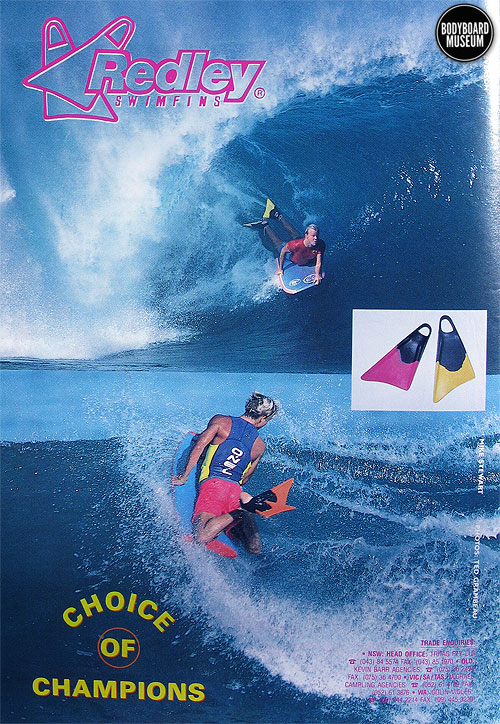 When Ben Severson hooked up with BZ Bodyboards in the 80′s his custom board was highly sort after and his model was one of the top sellers around the world. This shot shows a typical Sevo move, a stylish  floater spin. Photo Bielmann.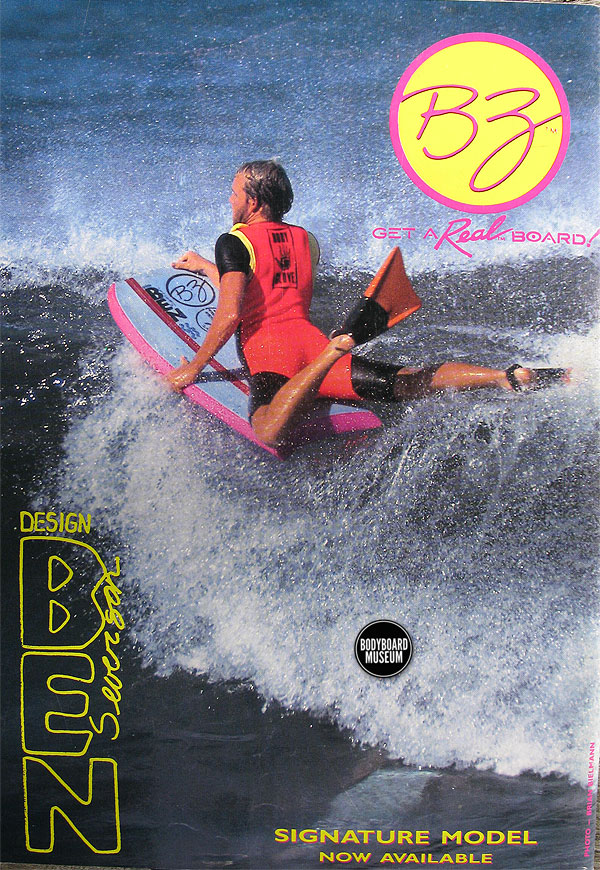 By 1977 after the growing success of Tom Moreys original design other brands began to hit the market like the SurFlexie. At the time none could compete with the Morey Boogie which led the way for many years to come.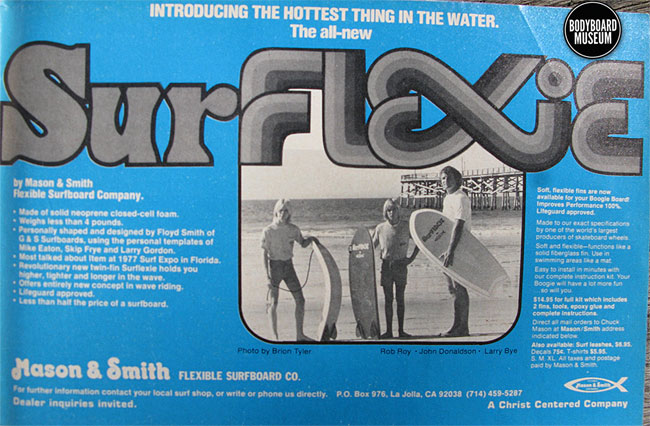 Paul "Barney" Barnard was the first bodyboarder sponsored by clothing giant Billabong. Barny from the Gold Coast in  Queensland was a high profile rider in the 80′s and early 90′s who notched up 2 Aussie titles and was one of Australia's first international pro's competing at Pipeline. Photo Marty Tullemans.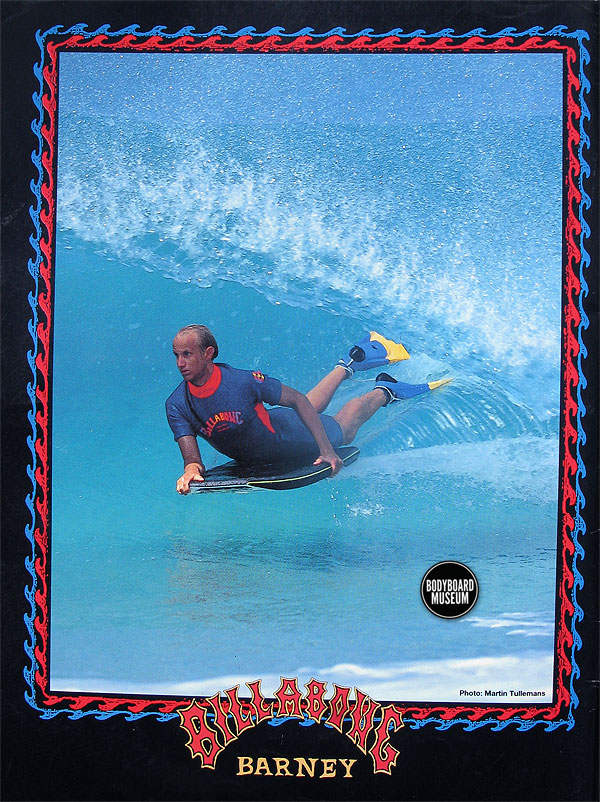 Phyllis Dameron was one of the first bodyboarders to lay her hands on a Tom Morey original glue up Boogie board. By 1974/75 she was making a name for herself charging at Waimea and Sunset. The two shots below show her fearless approach at Waimea, photographer unknown.
Californian wildman Chad Barba grew a passion for charging  monster swells while growing up on a healthy diet of ocean madness at the infamous Newport Wedge. In the early 90′s Barba was one of the Wedge standouts pulling in, launching big and taking severe poundings at one of the heaviest bodyboard waves on the  planet.