HISTORY
Posted: November 9, 2015 at 9:58 pm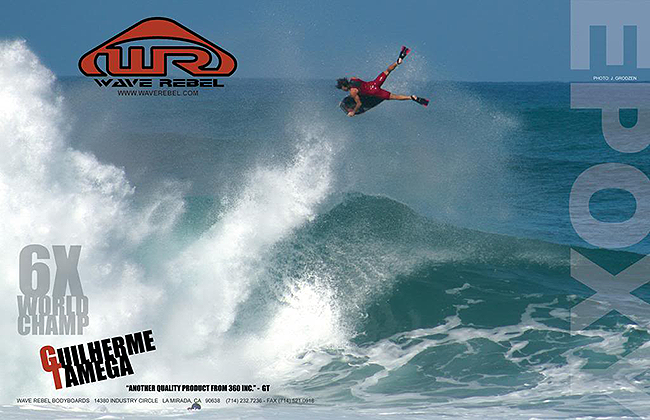 Tamega performances at Pipeline  in Hawaii in the 90′s were mind blowing. He went from pure death wish closeout lip launches to precision barrel riding. He was so competitive he did  what ever it took to win the crown. Tamega like all champions dealing with the media during a Pipe campaign.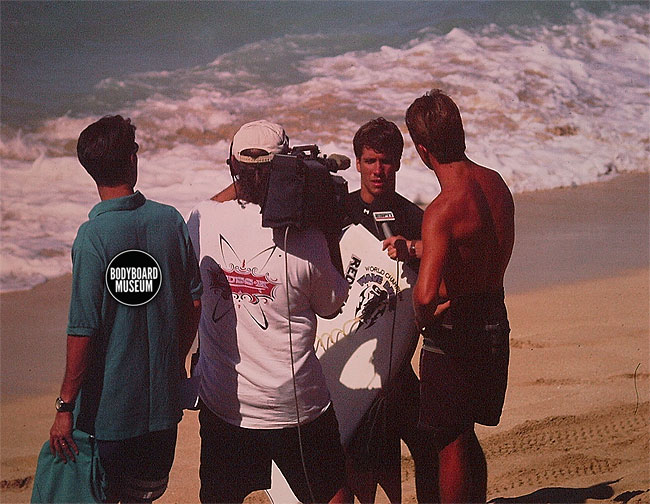 Six Time World Champion and 3 times winner of the prestigous Shark Island Bodyboard Challenge, Guilherme Tamega is Brazils most famous bodyboarder . When this pic was taken mid 90′s Tamega was already pushing legend Mike Stewart for top honours at the infamous Pipeline photo Stroh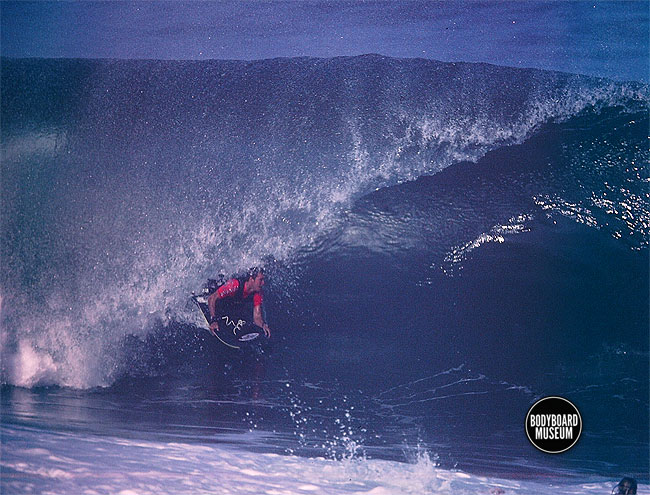 When this pic was taken in January '93 on the Northshore of Hawaii Guilherme Tamega from Brazil was already challenging Mike Stewart for the King of Pipe title. In 12 months time he made it official when Tamega won his first of several Pipe Titles and went on to dominate the sport for more than a decade. Photo Stroh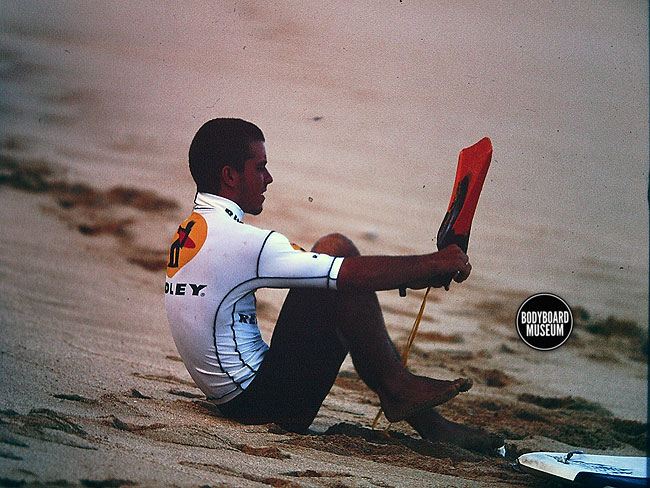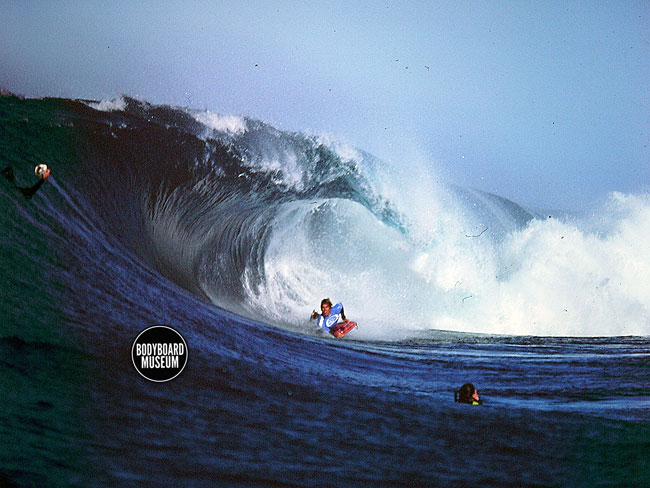 2002 was the first year that Guilherme Tamega from Brazil won the prestigous Shark Island Challenge. This year was the first time the event was run as an International sanctioned event of the World Tour. It was the first of three consecutives SIC titles won by  Tamega who remains the only person ever to win  three straight SIC titles. He would eventually win his sixth world title that same year.
This photo of Tamega  is from 1994 Pipe World Title Championships.  It is just one of 16 photo sequence of Guilhermes 10 point ride in maxed out Pipe conditions in the semi final. Tamega went on to win the '94 World Title in a gutsy do or die effort in the following final heat . He commented later " I was prepared to die to win it".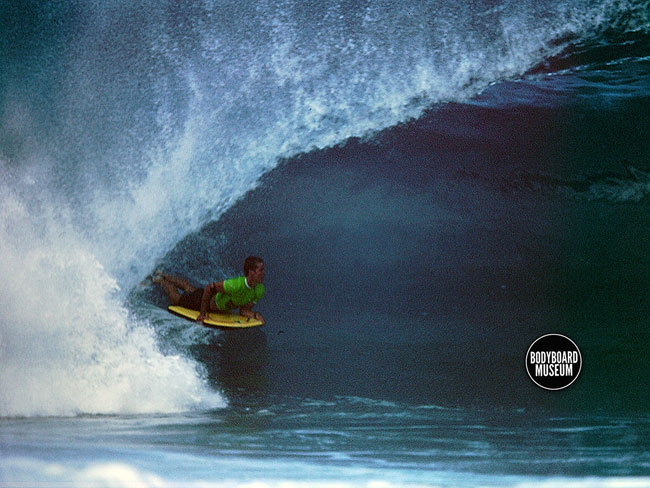 Throughout the 80′s and early 90′s next to the World Title competition held at Pipeline before the World Tour was set up and in motion the next prestigious series of events was The Morey Bodyboards National tour held in the US. Throughout the years Mike Stewart had a virtual stranglehold over this circuit  but in '94 Brazils Guilherme  Tamega is hot on his trail and wins the '94 Pipe World title as he establishes himself as Stewarts main rival.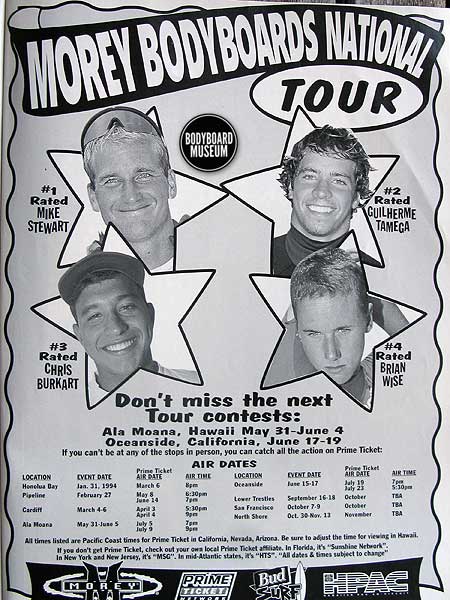 Guilerme Tamega from Brazil has notched up an impressive contest portfolio. 6 times World Tour Champ, 3 times Shark Island champion and countless other titles since he first began competing in the late 80s. Since those early days Tamega along with Mike Stewart together are the most dominant competitive riders the sport has seen to date and both are still competing on the World circuit even today. Below Tamega in his prime dominating at Pipeline mid 90′s Photo Stroh