HISTORY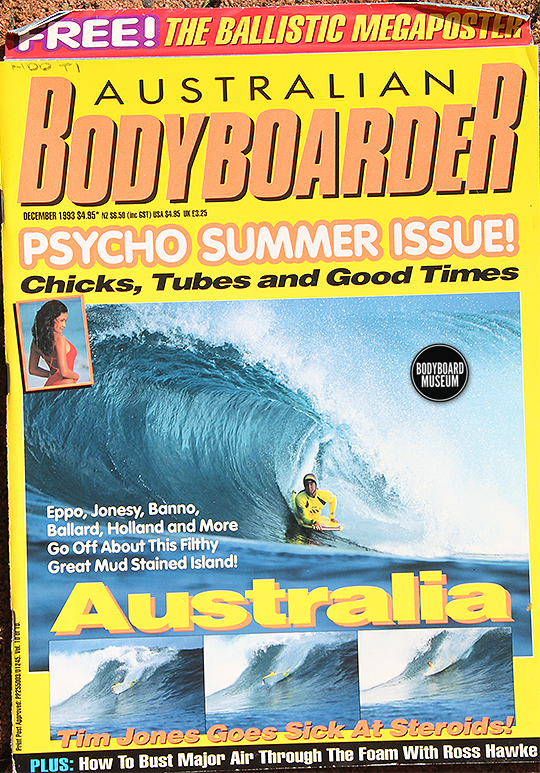 TJs put himself in total danger at  Waimea Shorey and loved every minute of it January 1993.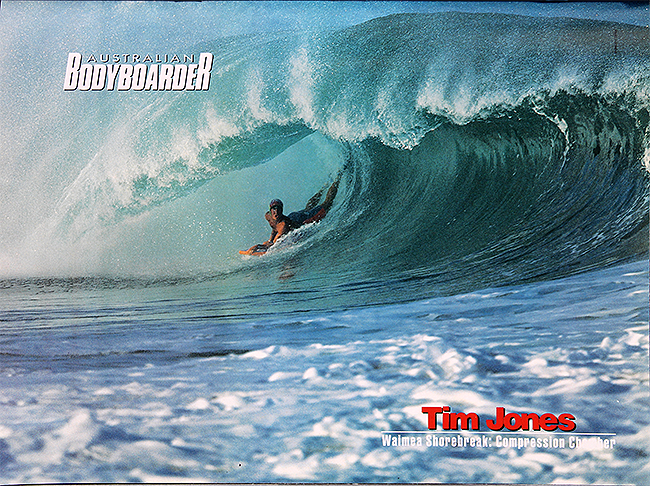 Jonsey was staying with us in Hawaii this year, no one would have guessed that very morning what was about to go down. In the space of an hour he would make a name for himself worldwide when he paddled out at The Shorey. He took  off on only a handful of waves and in doing so he pushed big wave surfing up a few notches with his gutsy death or glory display.Photo Hoover.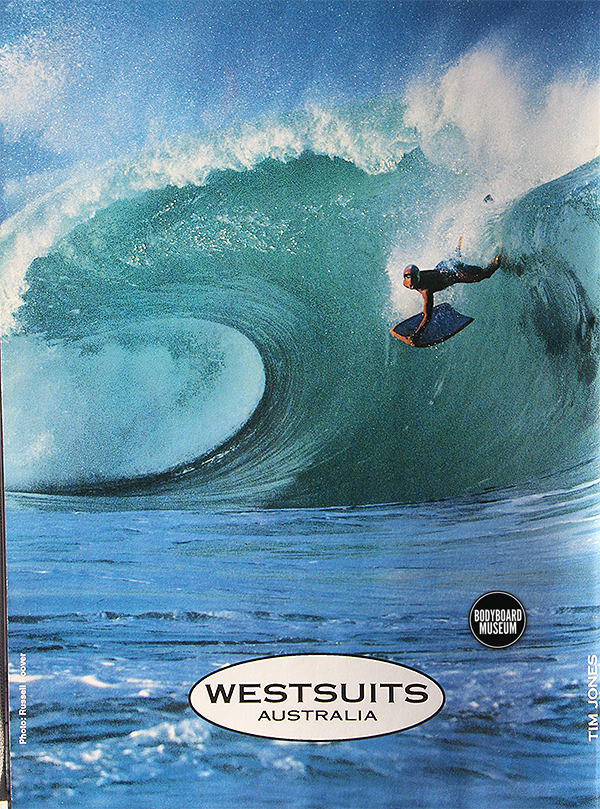 Tim Jones, Erin and Lanson Ronquilio on safari in Foster for the movie Waves From Hell photo Stroh '92.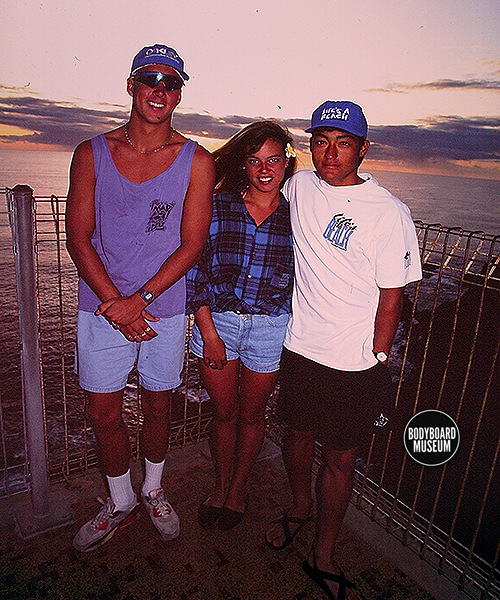 Tim Jones from Terrigal and Doug Robson from Cronulla are two of the stars of Aussie bodyboarding in 1990 photo Stroh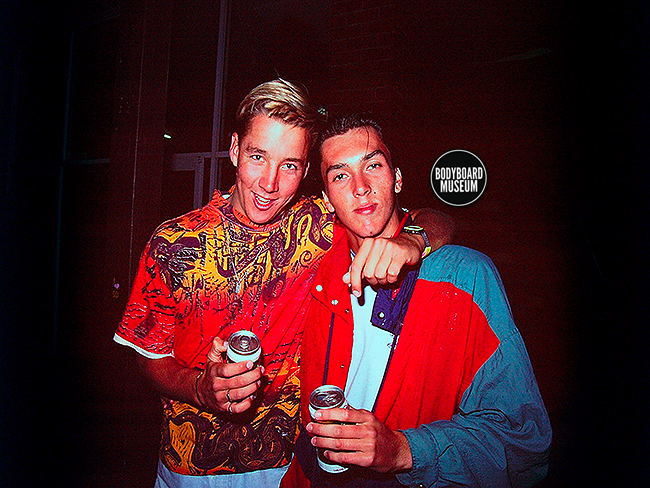 In the 80′s and early 90′s with very little money to be made in the sport the more sponsors a rider had the perception was the better the bodyboarder he must be. Tim was a sponsors delight and with his no holds bared charging the companies  got there moneys worth. Photo Stroh 1990.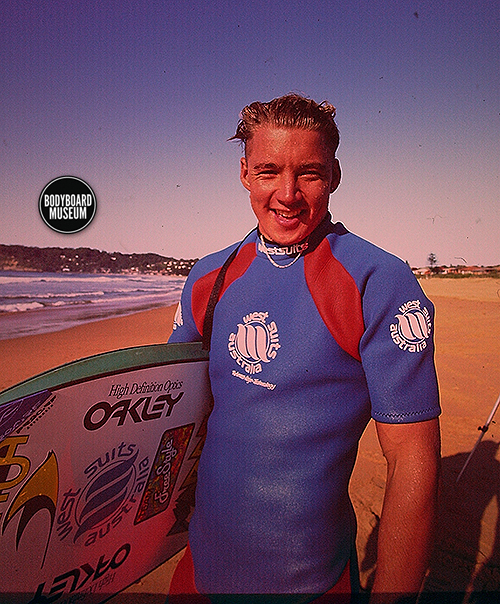 Tim Jones a former pro bodyboarder switched to shooting water photos after his career as a bodyboarder began to wane in the late 90′s. Jonsey was not afraid to get deeply involved with his subjects as he was used to putting himself into the heaviest parts of the impact zone. In the space of 1 year he was right up there with the best waterman and his photos became in demand. On this day Nugget lined up with Jonsey to get a deep fish eye angle at Shark Island. At the time it was pretty ground breaking and a gutsy effort to see a photographer getting so deep at the notoriously heavy reef . Photo CSP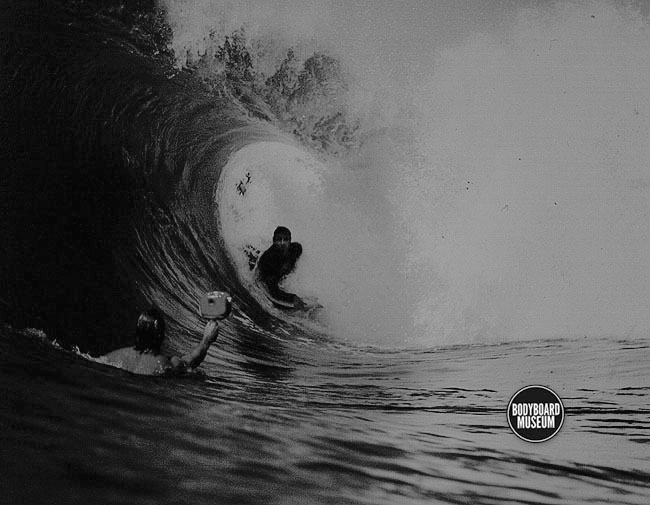 Ocean 1 Wetsuits was one of the first brands to get behind bodyboarders in Aus in the early 90′s. They even produced a suit specially designed for the likes of Doug Robson and Tim Jones featured below. Circa 90′s photo Hoover.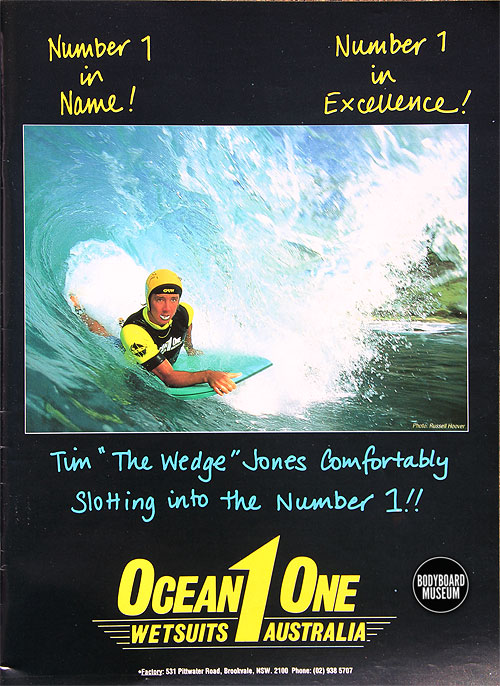 Avoca's Tim Jones was the best known Central Coast bodyboarder in the late 80′s and early 90′s long  before he became infamous for his Waimea charging. Jonesy was competing on the amateur and pro comps including Pipe  and doing okay until an incident one day at Manly when he was banned from competing  for causing a bit of party mayhem the night before his heat.. TJ had more sponsors and stickers than any other Aussie at the time, carve shot by Stroh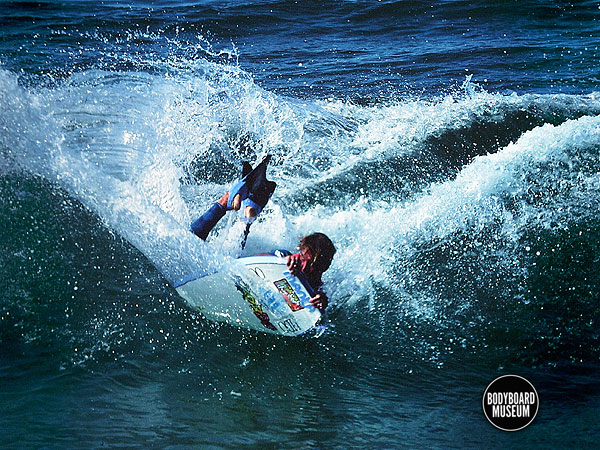 Terrigal on the Central Coast was home to  Tim Jones in the early 90′s. Jonesy was well known for his big wave heroics at the local reefs and points near his home town. When Tim ventured to Hawaii's Northshore he revelled in the big stuff  like taking this Pipe drop in Jan '93. These days Jonesy's is one of the worlds best water photographers and its partly due to his days charging as a bodyboarder. Photo Chris Stroh