HISTORY
Posted: February 27, 2011 at 9:13 pm
Dean originally came from inland Conneticut in USA and never surfed until the family moved to Australia. They set up home at Cronulla and before long Dean took up bodyboarding and became  part of the local Shark Island crew hanging out with Doug Robson and Bret Young. He learnt fast and was soon pulling into the heaviest pits with his friends. At the Cronulla Point Classic held in the late 80′s he impressed many with his go for it charging and placed well against many more established pro's. A  few years later the Harrell family moved back to Conneticut and Dean now land locked was forced to hang up his flippers. Below "Conneticut" hooking into a fine Island wrap photo Stroh late 80′s.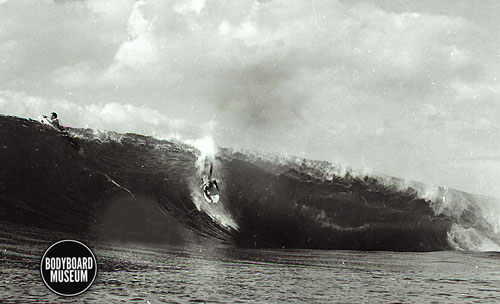 Pat is credited with being the first bodyboarder to pull a full rotation El rollo at Sandy Beach. This shot was taken by Tom Boyle in '84 a few years after that ground breaking day that changed the direction for the sport .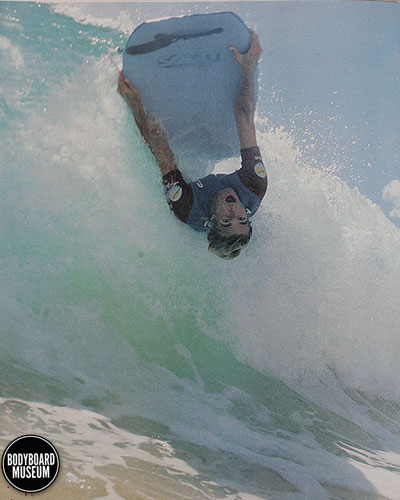 Avalon's Tully Beevor was a popular rider amongst the Aussie crew in the mid 90′s. When this shot was taken for Australian Bodyboarder Mag, Tully was hot news.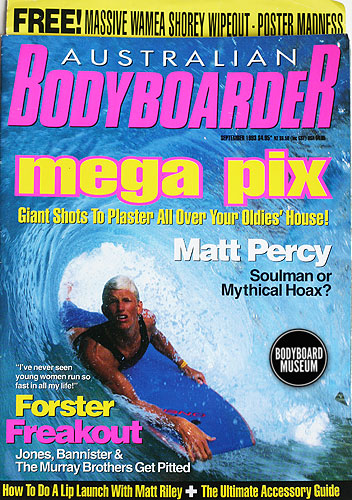 Keith amping up before a heat at Manly around '88. Photo Stroh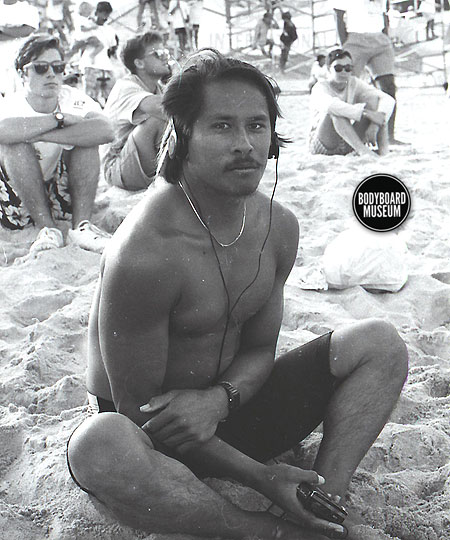 This pic appeared in Surfing Mag in 84 featuring a young Mike Stewart who was just setting out on his quest to totally dominate ever aspect of the sport for the coming decade and then some. His list of achievements are just too many to name.This shot putting it on the line with a power carve.Pic Chang.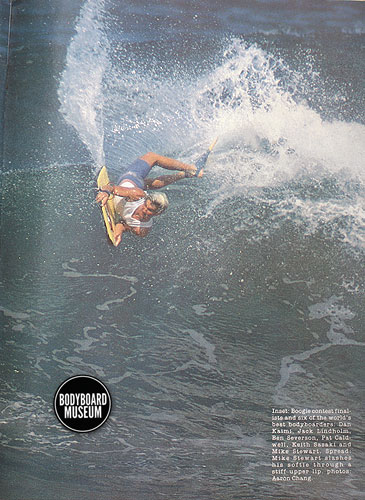 Jay Reale Mainland USA's highest profile rider was a regular visitor to Australia turning up year after year for the comps for more than a decade. This snap was taken down Ulladulla during a photo shoot around '89. Pic Stroh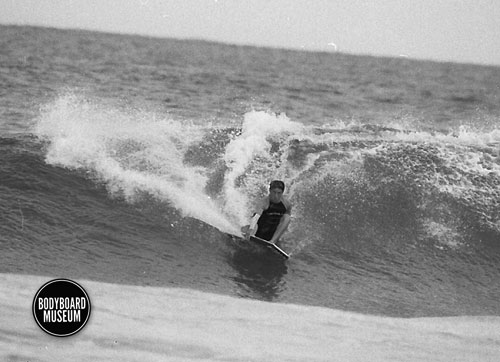 This photo was shot in '84, it captured the 6 hottest riders of that era. From left to right, Daniel Kaimi, Jack Lindholm, Ben Severson, Pat Caldwell, Keith Sasaki and Mike Stewart. From an article titled "Soft Core" in  Surfing Magazine.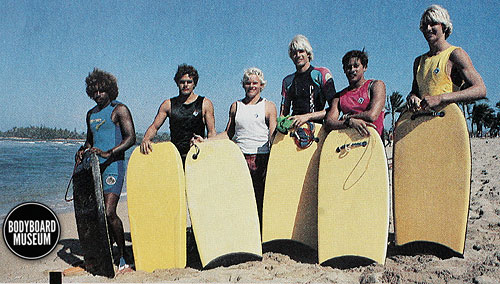 Beautiful Leila from Brazil with her striking looks was a welcome sight in the lineup. The moment she walked down the beach the cameras foccussed in. As a bodyboarder she was equally as hot and throughout the 90′s she was a regular fixture competing on the Womens circuit and charging in Hawaii . Below Leila competing at the Cronulla comp around '89. Photo Stroh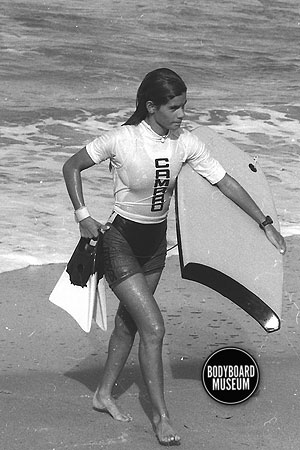 Joey Gibbs from La Jolla worked in the original factory with Tom Morey and later BZ when they first started making mass boards in the mid 70′s. Joey was also one of the first Morey team riders who pioneered the sport. He was custom shaping boards for the likes of Jack Lindholm and others in Hi. He still rides and lives in Oxnard Ca and is an amazining waterman. He kite surfs, wind surfs,but the boog is still his favorite. Pic courtesy of Bodyboarding Mag.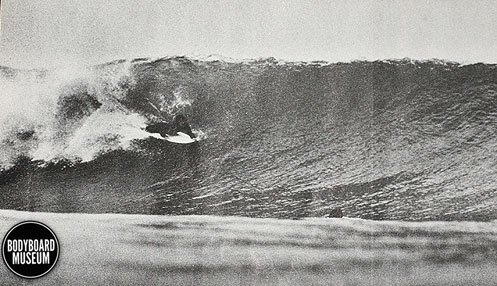 California's Scott Carter has been filming bodyboarding most of his life. Scotty has released several bodyboarding films like "The Inside" and "Enough Said"  that are considered to be some of the best bodyboarding videos ever made. Crave The Cave was his third major release and followup to The Inside. While it didn't get the same adulation as his first 2 efforts "Crave the Cave" kept the kids wanting more with plenty of camera helmet action.Released in mid 90′s.