HISTORY
Posted: January 29, 2013 at 3:11 pm
When Dre turned up in Hawaii with a mouth full of braces around '98  he instantly took to the powerful swells like he grew up here. From the start he was a standout and within no time at all he was the youngest world champion  2 years running. Dre's big wave lust also took him to The Shorey photo below of Dre rushing it  by Stroh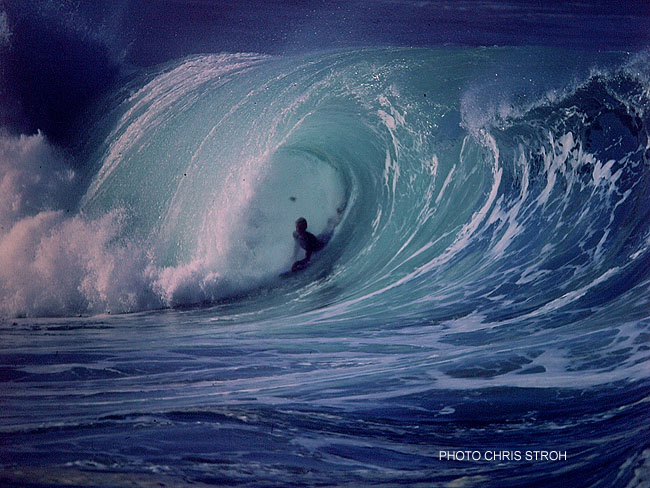 Andrew grew up in one of the toughest areas to be a bodyboarder at Cronulla in the late 90′s. It wasnt the local surfers you had to worry about it was the Shark Island bodyboard crew who were a tough bunch to mix with as a grommet in the lineup. The older guys took great joyment sending the younger groms on closeouts to toughen them up. Andrew took his lumps and in a few short years was welcomed into the Island brotherhood. It was those early years of grounding that helped turn him into one of the best Island riders to date…Photo Chris Stroh .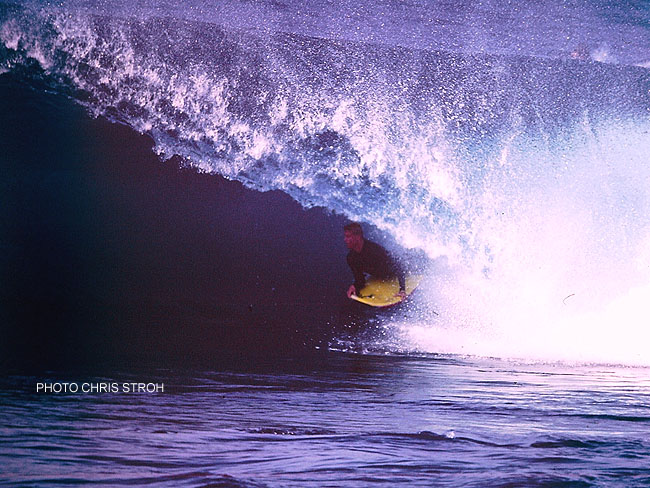 Sasaki was streets ahead of the DK oposition throughout the 80′s. He broke away from standard turns and was the first to successfully begin pulling high performancre skate/surfboard inspired manouvres on his bodyboard. This floater photo taken around '89/90 during a tour of OZ photo Chris Stroh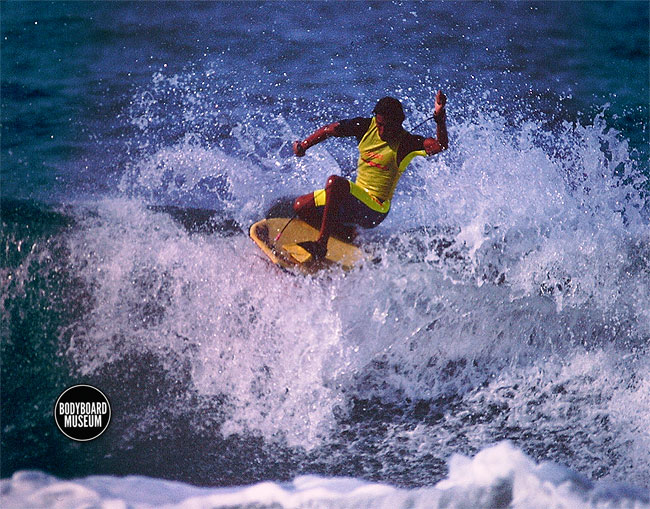 When this shot of Brazillian female bodyboarder Neymara Carvalho was taken at Pipe around 2000 she was on top of the world ratings. At the time Neymara was right up there in performance with many of the men competitors and her fearless approach at Pipeline helped her dominate the sport for many years to come….photo Chris Stroh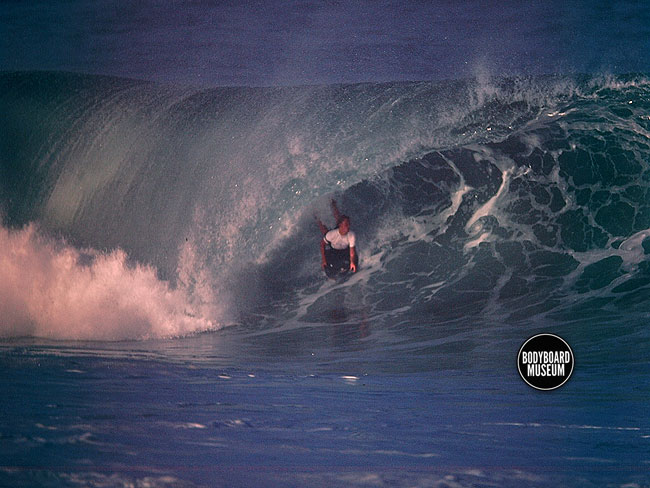 One of Jays ambitions as a bodyboarder was to surf New Zealand and in particular Raglan Bay. In early 2000′s he got his wish. This shot was taken during that trip on one of the many beachbreaks on the West Coast of the North Island photo Chris Stroh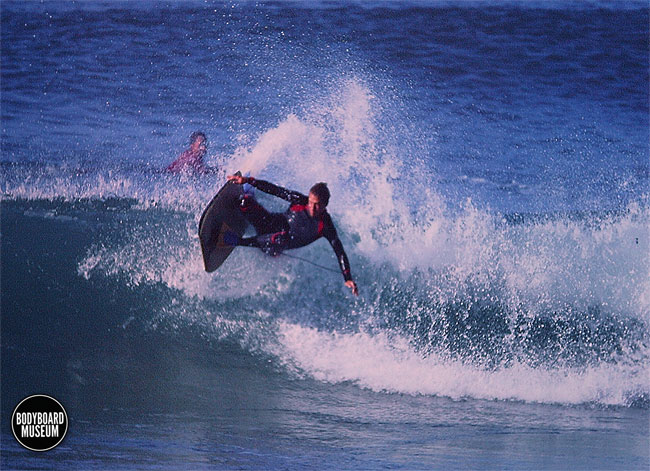 A clip from the 1970s Style Masters Dvd featuring womens bodyboard pioneer Phyllis Dameron https://www.facebook.com/video/video.php?v=411696098900400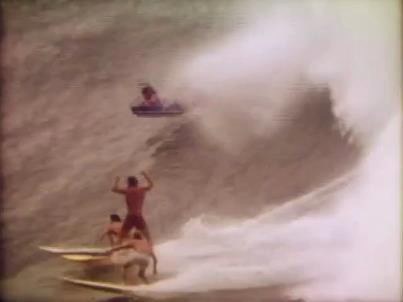 Sandy Beach is regarded as the home of bodyboarding. Its where the sport first began to take shape in the mid 70′s and riders like Jack Lindholm, Pat Caldwell and JP Patterson where pushing the limits. Scores of Hawaian bodyboarders still flock to Sandy's notorious shorebreaks that continue to serve up some crazy barrels and equally crazy wipeouts. Photo of Stan Moniz by Cavataio 90′s.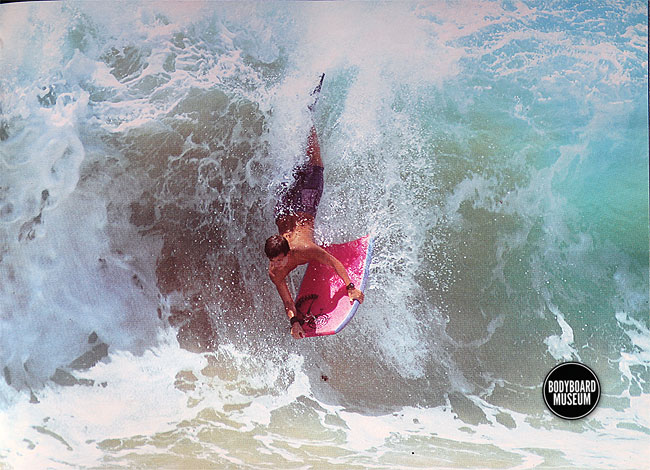 Kauai bodyboarder Kelly Hunt scores one of the best tubes of the first Tahiti Challenge held at Chopes in 2000. It was an epic day and contest and a real showcase for the sport. The waves were ridiculous and at times bordering on suicidal. Cover of French Mag Spinair.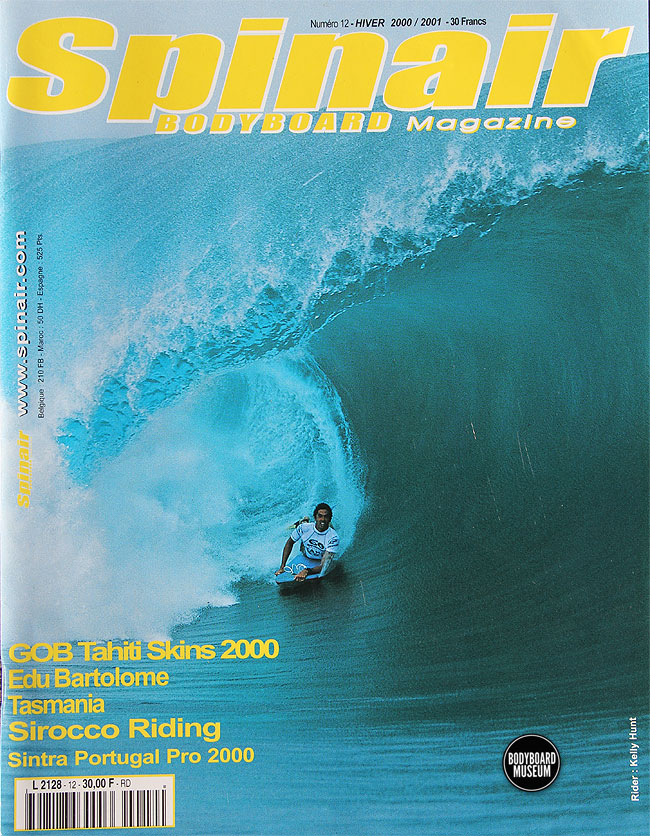 Danny Kim pioneered standup surfing on a bodyboard throughout the 80′s and took it to new levels of extreme performance. Photo Cavataio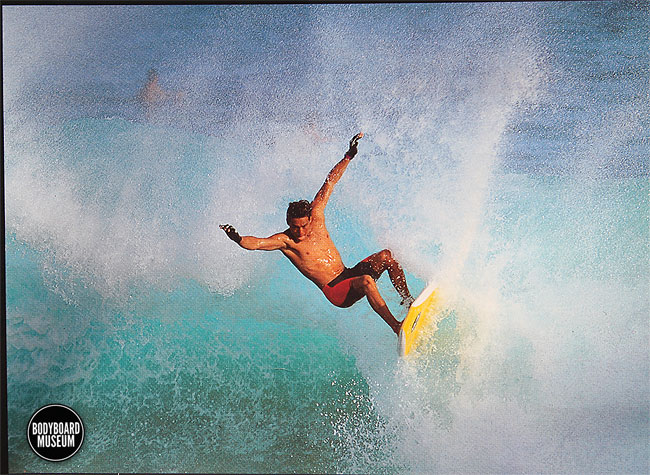 Pat Caldwell one of the original pioneers of the sport reaps the rewards 1980. Photo from Pats photo collection.