HISTORY
Posted: November 30, 2012 at 9:09 am
Check out this piece of the history of surfing in Japan,  they were riding Paipo  boards back in the 1800′s. This  70's Japanese hollow wooden surfboard, was called "Float" .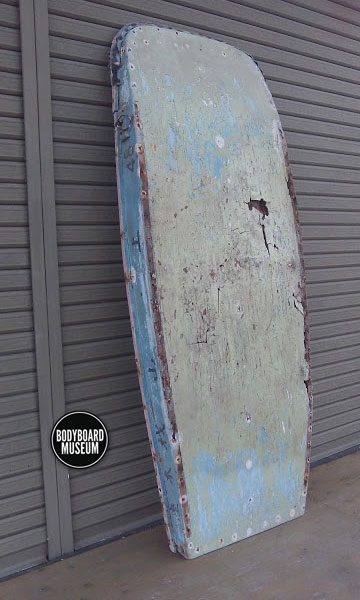 Paul Roach  love of Thrash music in the 90′s ensured almost every video clip during that era he starred in had a death metal song attached to it.
Mid 90′s Dave Ballard brought out a model with Hydro swim fins who where making an assault on the bodyboard manufacturing market.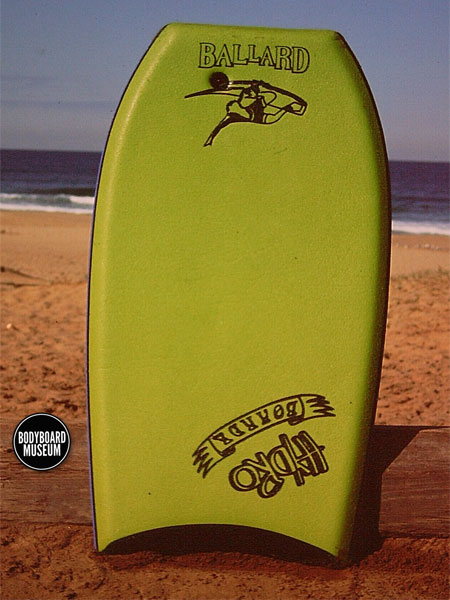 Clip of Mike Stewart from Tom Boyles "Ultimate Wave Riding Vehicle"

South African Alistair Taylor wasn't your average hyped up bodyboarding fanatic. For a start he was quiet, deep,unassuming, religious and never had a bad word to say about anyone. That all changed when the waves turned on and another side of Alistair would come out. The guys a full on charger, who loves it the bigger and heavier the conditions are. This shot competing at the SIC comp in the early 2000′s I remember he went to hospital this day after a back slamming on the reef photo CSP.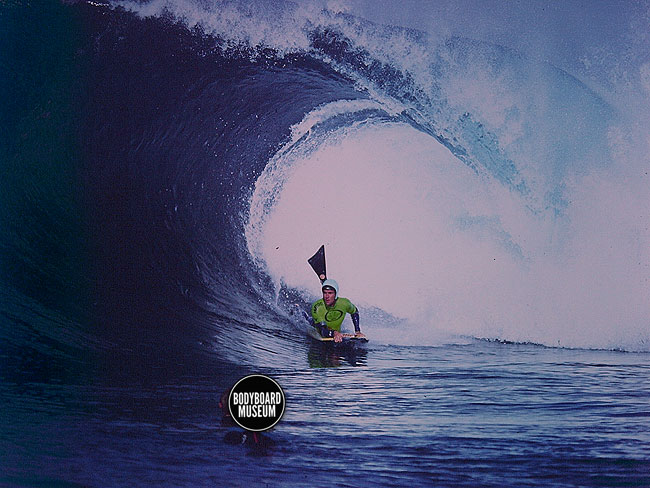 Alex Leon grew up at Cronulla surfing Shark Island and soon grew a taste for powerful waves. Inspired by the likes of Dave Ballard, Matt Percy, Wazza and Nugget young Alex learned that unless you were going to takeoff and pull into the heaviest pits the Island had to offer you might as well surf somewhere else or face the wrath of the locals who didn't tolerate blow-ins  in the lineup. These days Alex runs the Shark Island Challenge. Photo of Alex below surfing another of Cronulla's heavy reef waves by Macca.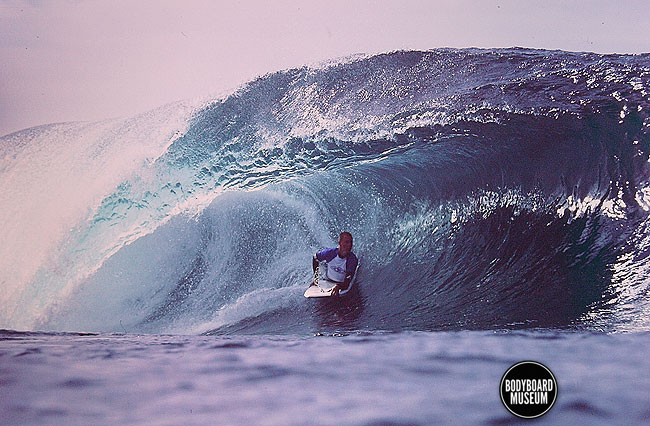 Intro clip from Chris Stroh's 16 Chambers video Circa 90′s.

Just a few years prior to the invention of the bodyboard, Mat surfing had become the most popular prone wave riding vehicle mostly due to the pioneering and revolutionary techniques of George Greenough. Many of the original bodyboarders were Mat riders until the new found manouvrability of the bodyboard surpassed it. This slo mo clip of Greenough was taken in Maui in 1967.

Barney is the evergreen of Queensland bodyboarding. A former Aussie champ he's still as passionate about the sport today as he was when he busted onto the scene in the mid 80′s. This classic fisheye shot was taken at Barney's fav. reef by Peto.
Former Newcastle bodyboarder Rod Owens has joined the ranks of the worlds elite surf photographers. Rod follows a long list of bodyboarders who have successfully made the transition to surf photograhy like Tim Jones , Trent Mitchel, Lil Todd and Scott Aichner. Heres Rod back in the day blasting at home.