HISTORY
Posted: February 5, 2016 at 1:53 am
The Cronulla pioneer was the inspiration for The Skid Kids. His charging at Shark Island is still talked about by the locals. Photo of Dougy by Stroh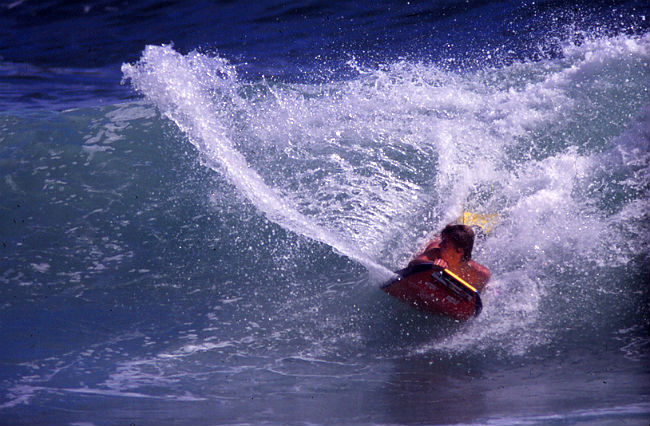 Dougy Robson from Cronulla took over from Chaz McCall as the man at Shark Island in the late 80s it was his influence that got the whole Skid Kid movement happening photo Stroh early 90s.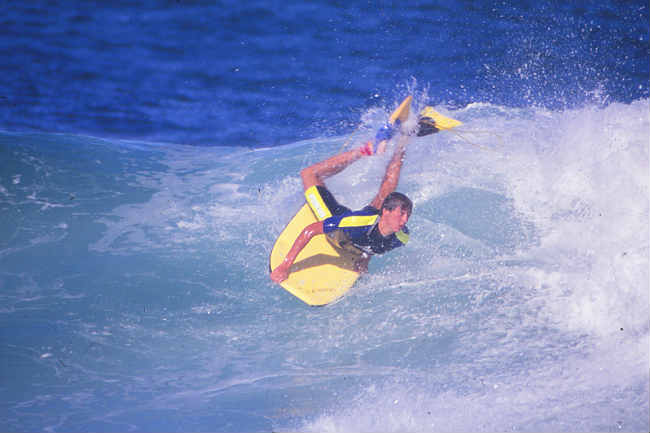 Led the charge at Shark Island late 80′s photo Chris Stroh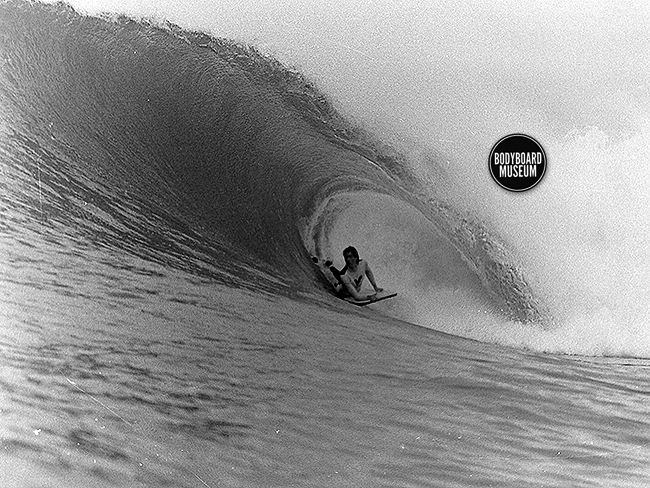 Aussie star of the late 80′s and early 90′s, Hailing from Cronulla Doug was  one of the first Aussies to get recognition around the world with standout performances in Hawaii.
Cronulla bodyboarder Doug Robson was the first Aussie to go big in the air. Eppo credits Dougy with being one of his early influences inspiring him to push it even higher. Photo Stroh early 90′s.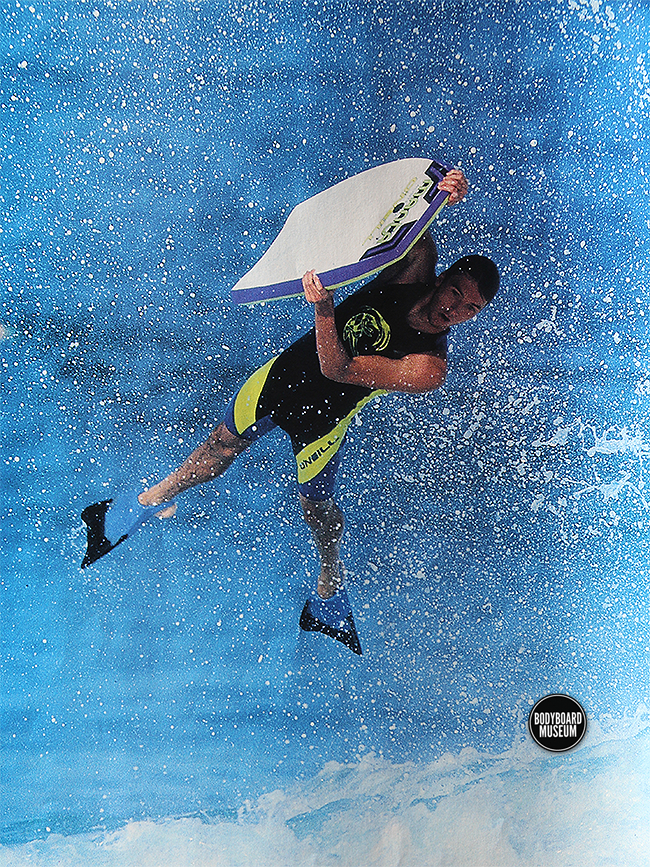 Cronulla Bodyboarder Doug Robson was one of the pioneers of big airs. His punts at Suckrock in the late 80′s inspired Eppo to go even bigger in the coming years Photo Stroh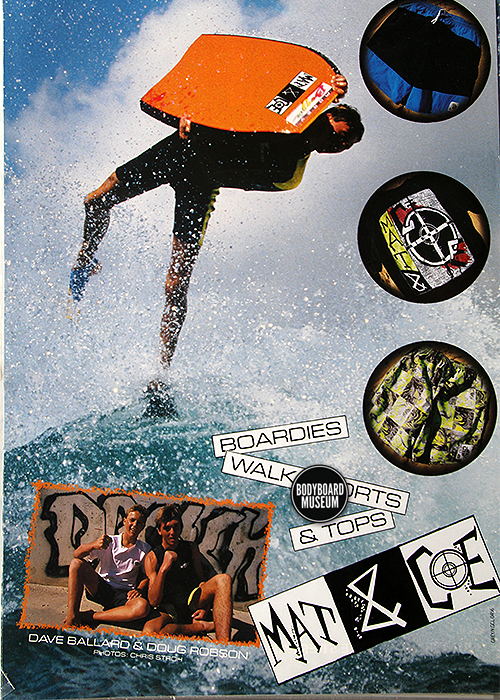 Before Eppo and Hubb it was Aussie Doug Robson who was getting the big rep for plenty of airtime with his boosts at Suckrock  around '89 photo Stroh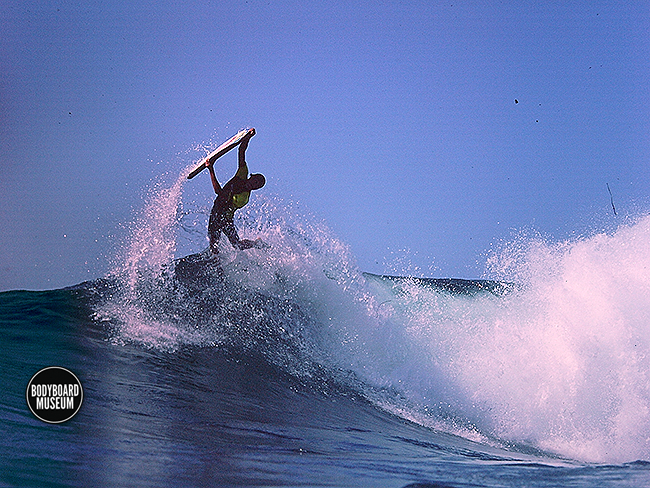 Back in '89 in Australia, Doug Robson from Cronulla was the man to beat. He ruled the local contests and at the same time owned the slab known as Shark Island. Dougy was also hogging the majority of bodyboarding photos being printed at that time. Photo of Robson below by Stroh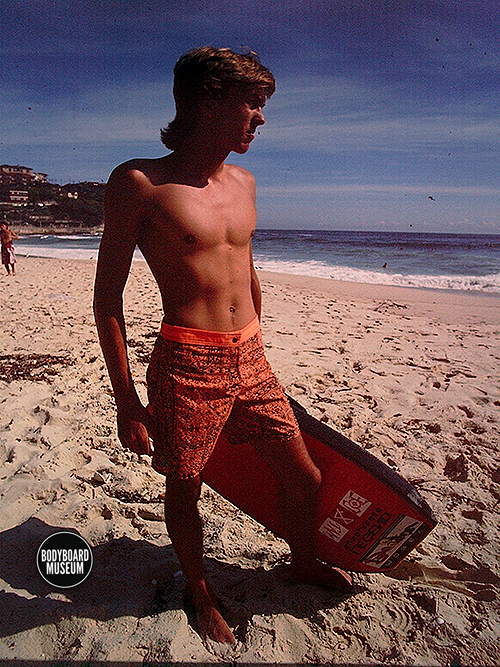 Dougy and I met through our mutual admiration for Shark Island in the late 80′s. It was my favorite wave to shoot and Dougy's favorite to get pitted. Before long this skinny kid was taking all the waves that no one else wanted and scoring the hell pits and I was lucky to be there and catch many of those waves on film. I believe it was because of Dougy who inspired a whole crew of kids to charge that turned Shark Island into a world famous  wave.Photo Stroh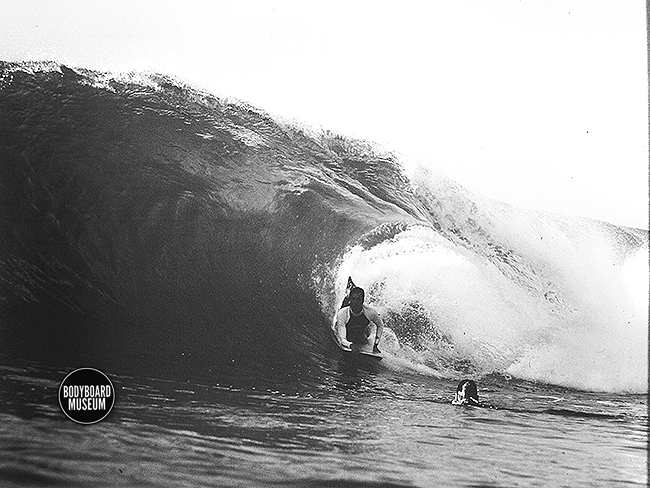 Tim Jones from Terrigal and Doug Robson from Cronulla are two of the stars of Aussie bodyboarding in 1990 photo Stroh