HISTORY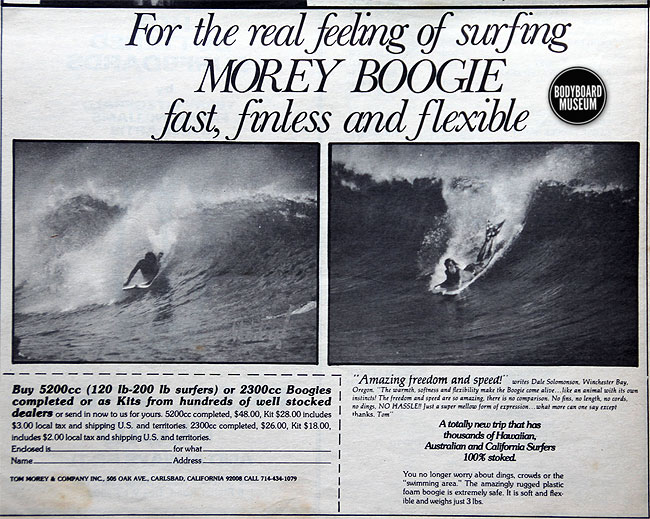 Cronulla born and bred Dave Ballard was one of the most powerful dropknee bodyboarders throughout the 90′s. His short stocky frame was tailor made to crank heavy turns and burial his rails. What set young Dave apart from other DK riders was his consistency at making moves. His hit rate was almost 100%. Photo Stroh Circa 90′s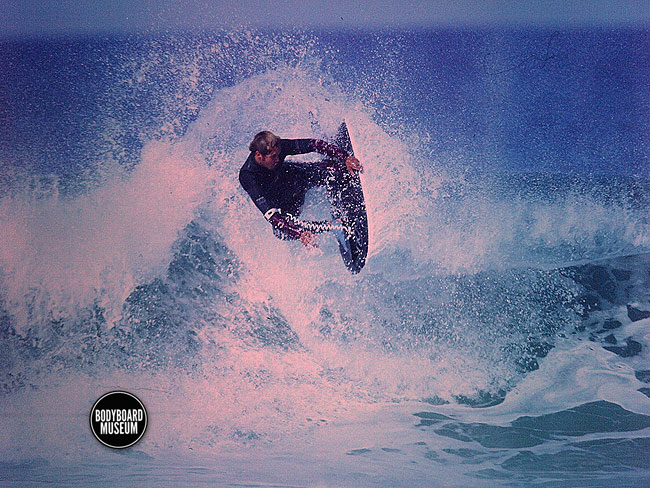 Young Toddy grew up at Port MacQuirie one of the most competitive areas when it comes to producing bodyboard champions in Australia. When this shot was taken early 90′s Toddy looked like he was the road to being the next big thing in the sport. Photo Stroh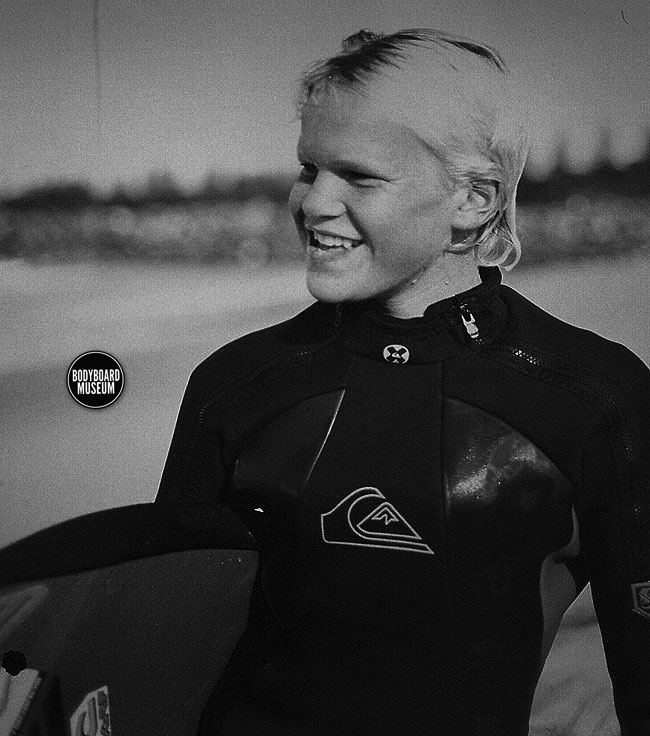 Danny Kim rode his standup bodyboard better than most surfers rode their fiberglass boards. He could pull all the same moves and more and without the luxury of a fin. Danny was well ahead of his time and was the best at what has since become a forgotten art.Photo late 80′s.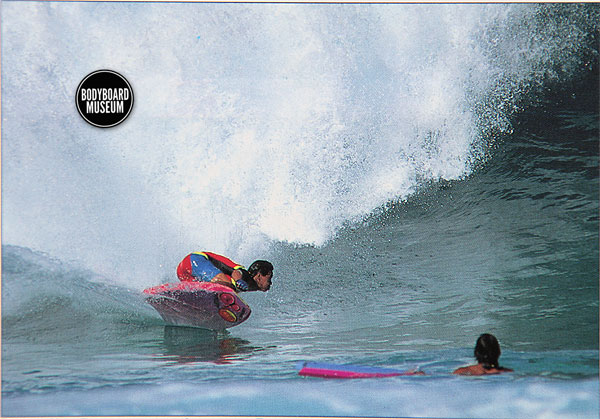 The brainchild of Tom Boyle his Video Magazine series was the first videos of the sport on the market which gave an unique look at the sport from an insiders point of view.  This adv. below was for the 4th installment Circa early 90′s.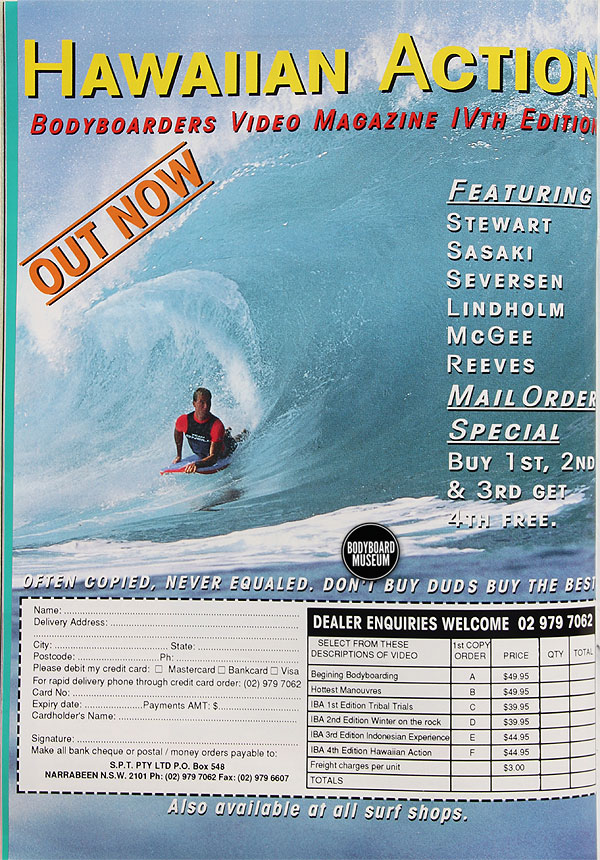 Before Bodyboards took over the market the Toltoys Zippy board was the most popular wave riding vehicle in the 60′s and 70′s made of plastic.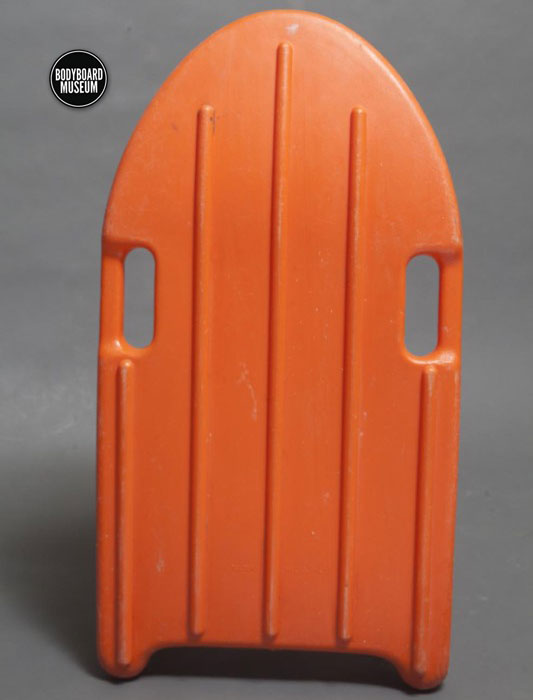 By the late 80′s Cronulla's Skid Kids were making there presence felt on the world of bodyboarding by taking on Shark Islands mutant slabs. Riders like Doug Robson, Wazza, Perce, Dave Ballard, Riscole, Fordy, Nugget, Wingnut and Brett Young were becoming the faces of the sport in Aus. as it began to grow in leaps and bounds. Below Tristan Barfield freefalling, taking off late was what made  bodyboarders stand out and the surfers jealous. Photo Chris Stroh '88.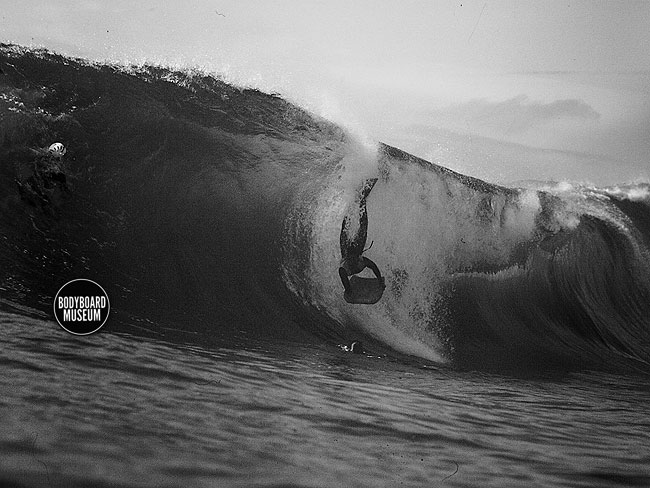 Mid 90′s Off The Wall on the Northshore of Hawaii became a photo circus as the worlds best bodyboarders competed for highly competitive shots during the winter months. Riders like Kyle Maligro and Manny Vargas were the star attractions dressing up for the occasion as well as busting out some incredible dropknee riding. This shot Manny with rainbow coloured hair gets the cameras clicking photo Stroh  Circa mid to  late 90′s.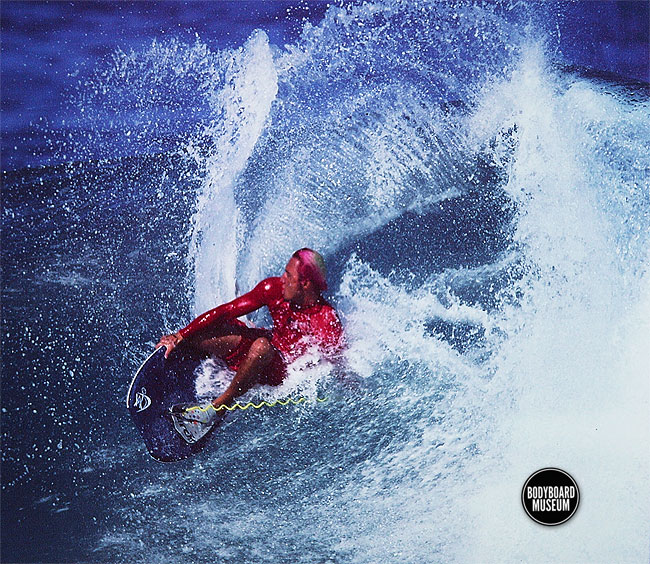 When the Northshore was closing out car loads of bodyboarders would head to the otherside of the Island of Oahu to take advantage of the numerous short and intense reefs and shories ideal for getting barrelled. Photos taken at spots like I Don't Knows, Third Dips and Pray For Sex became regular features in Bodyboard Magazine in the 80′s. This shot shows some a Westside potential. Photo Stroh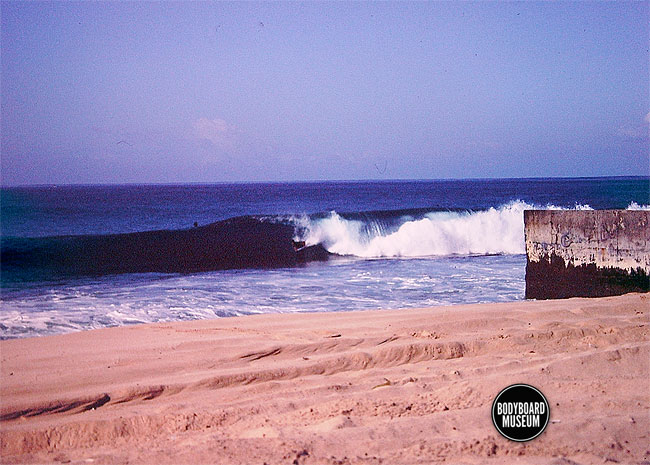 Six Time World Champion and 3 times winner of the prestigous Shark Island Bodyboard Challenge, Guilherme Tamega is Brazils most famous bodyboarder . When this pic was taken mid 90′s Tamega was already pushing legend Mike Stewart for top honours at the infamous Pipeline photo Stroh