HISTORY
When Jack Lindholm ventured over to the Northshore and paddled out at Pipe , he would never have guessed just how much impact he would have on the sport worldwide.  As word got out about this guy riding a Boogie on his knees and charging  it wasn't long before kids all around the globe began buying Boogies and coping  his feats in their local shorebreaks. Photographers like Jeff Divine who took the shot of Jack below came up with the photographic proof and the rest is history.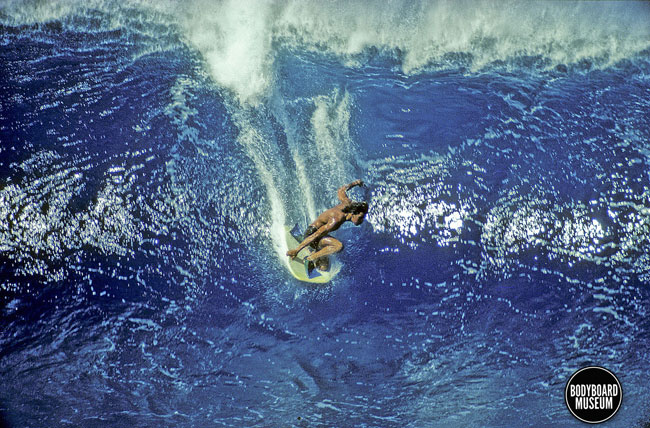 Pat Caldwell and JP Patterson both used a reverse hand style when trimming that Pat called The Wounded Duck style. At the time 4 time world champ Mark Richards was labelled the Wounded Gull for his unique approach. Photo below captures Pat in Mexico leaning forward and displaying the reverse arm position.Image by Fillipi.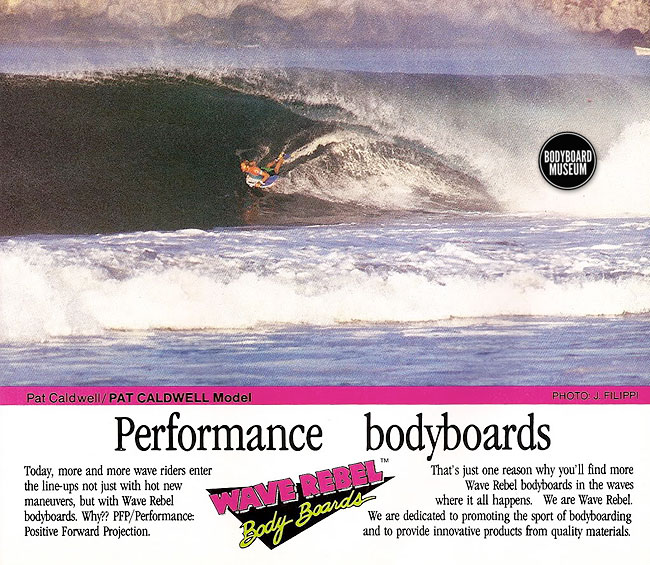 Team captain Dave Appleby organised this short promo video in the late 90′s to promote the release of Quiksilver Bodyboards featuring their young hot team.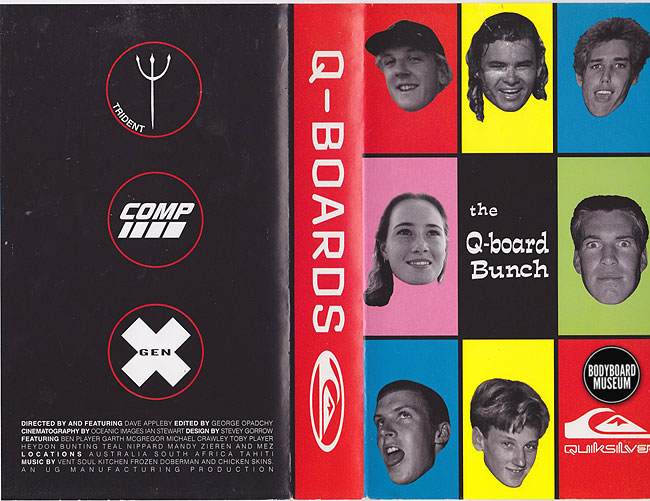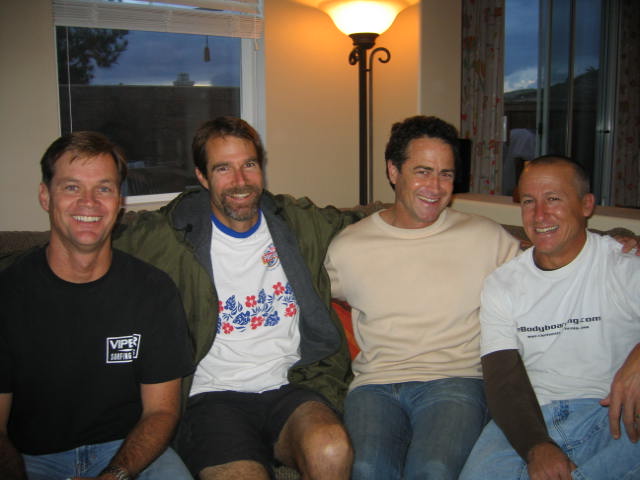 JP Patterson was one of the original Sandy Beach Crew. He was the sports first Pro Bodyboarder and he won the first Pro Bodyboarding Competition  held at Pipe. We caught up with JP to see what he has been getting up to lately…. from left to right….JP, Pat Caldwell, Tom Boyle and Jay Reale.
Q.Do you still ride.
JP…On occasion… Not enough. Old, fat & lazy… (Just ask my wife!)
Q…What do you do for work these days.
JP……Independent Sales Rep/Agent (Self employed)
1. Viper Fins (I've been with Vipers since 1980 less a short time while I was wearing Scott Fins)
2. Doyle Surfboards and SUP's And I'm also a Handiman & House Manager (Babysitter) for Million dollar vacation homes with owners out of state.