HISTORY
Posted: October 27, 2011 at 6:37 pm
I think this was the first or second time I ever got to shoot Paul Roach. I'd heard all the loud talk about this kid from Cali and after seeing him for myself at Maroubra this day I wasn't disappointed. Taken early 90′s by Stroh.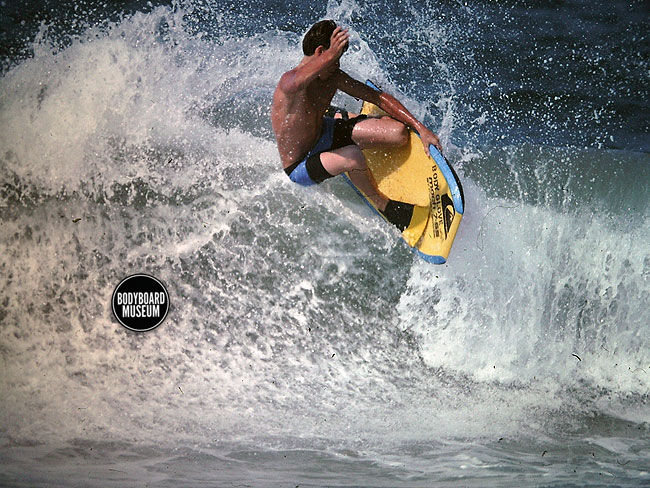 This was  one of those classic Island swells. Ross Hawke managed to snavel a set wave off the hungry pack and came up trumps. Photo Stroh around '91.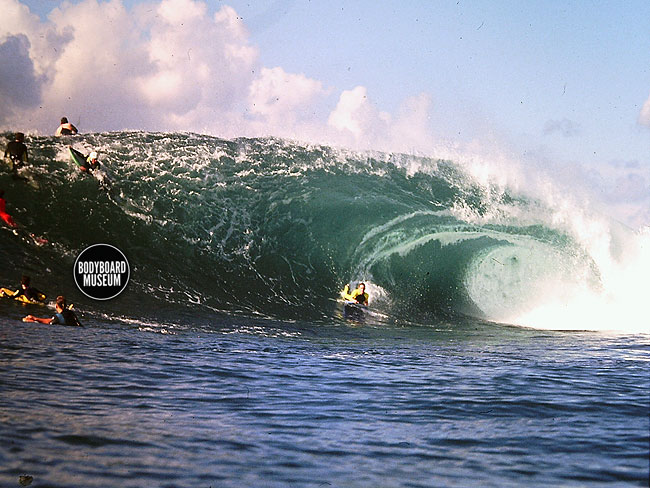 One of the benefits of being a photographer is you get to meet plenty of interesting characters. In  bodyboarding they didn't come any more interesting than Hauoli who is literally a walking party as well as a fine bodyboarder. This shot taken at Blackrock by Stroh.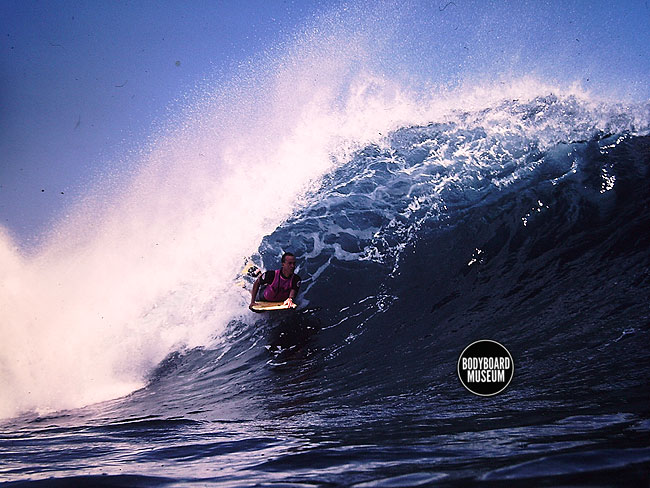 Whether prone or dropknee Macca was a stylish dude. Its not surprising he dominated Aussie bodyboarding for many years around 1990 about the same time this snap was taken at Maroubra his home beach. Photo Stroh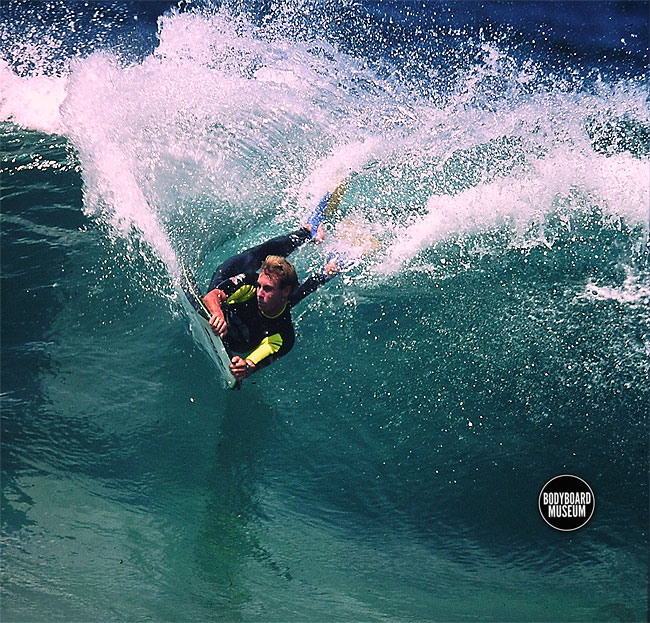 Brett Young had a pretty outrageous character, he wasn't into spinning to the beach or the latest move craze but when the waves were pumping he could be counted on to step up the plate and pull in with the best of them. Taken too young in a car accident. Rip. Photo Strohy early 90′s.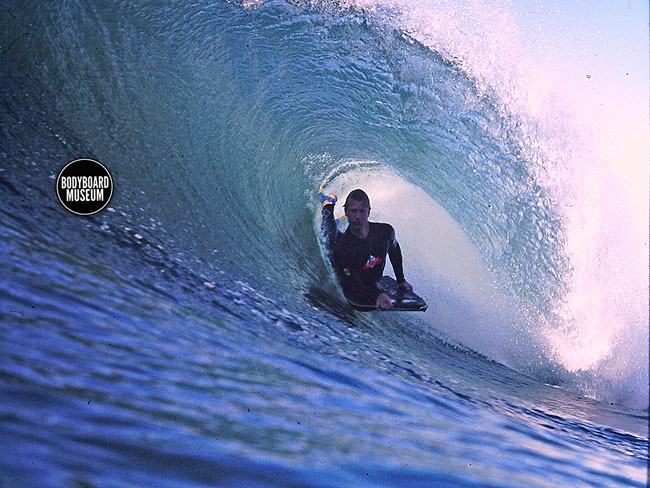 On his first trip to Oz I was fortunate enough to travel up the coast with the Hawaiian bodyboarder Lanson Ronquilio. Lanson had that easy going Island nature about him, a big smile and was a pleasure to work with. This day we pulled up at Bulls Paddock it wasn't big about 1 metre but it was clean, green, offshore and the barrels were firing. Photo Stroh '92.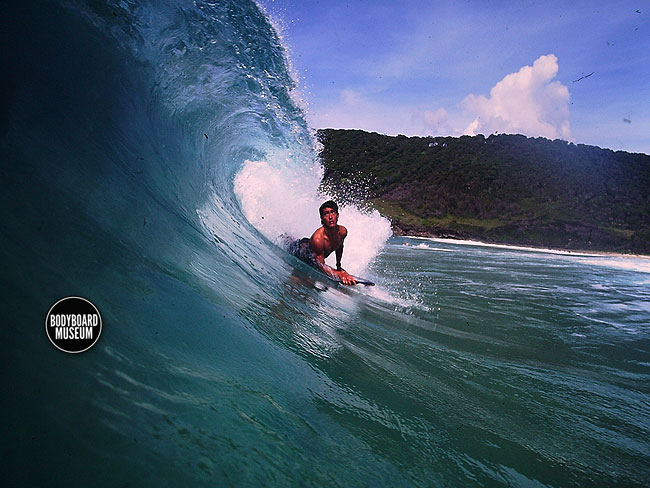 Tristan was one of the Cronulla crew who frothed over Shark Island. Tristan loves the spot that much he now lives in prime position overlooking his favourite wave. Photo Stroh early 90′s.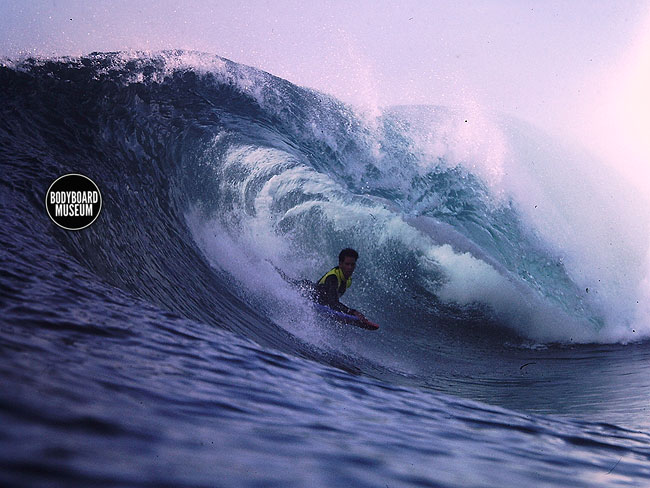 The first Manta factory was situated at Milpera just down the road from the infamous Bikey Massacre. This pic was taken around 1990 in the original digs. Photo Stroh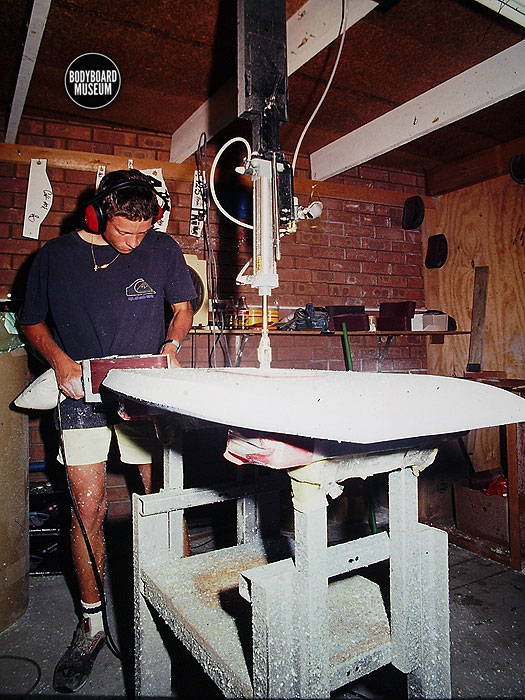 John Gibson from the Gold Coast was a talented goofyfoot whose style was reminiscent to Paul Roach. Gibbo was a bit of an underground player and kept a low profile preferring to travel to Indo and other less travelled locations. This pic by Peto late 90′s at D Bah.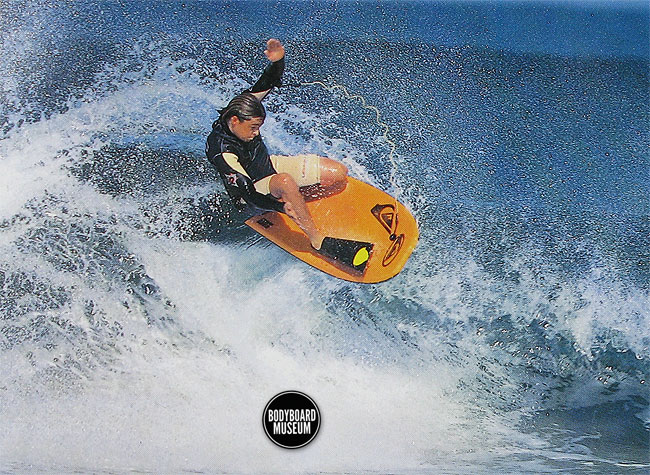 Advertisement for Hawaiian brand Fumanchu in 2000. The brainchild of photographer Joe Libby who mixed Hip Hop with Dropknee to create an unique street clothing style.